Leadership Group: Carine Dind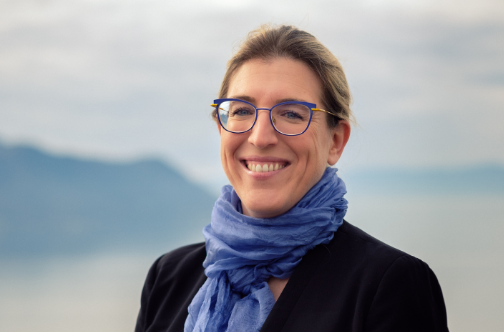 Carine Dind
Associate Dean of Master's Programs
Carine joined Glion in 2017 having amassed vast experience within the worlds of business and academia – both in her native Switzerland and overseas.
She completed her Master's degrees in Human and Political Sciences at the Universities of Lausanne and Geneva, along with a Teaching Master's degree from the Haute Ecole Pédagogique in Vaud.
Carine gained professional experience with the Swiss Federal Government, as well as through her work with local NGOs in South America. In 2007, she joined IMD, a world-renowned business school, where she managed the operations of an R&D centre.
As Master's Program Manager for Glion, Carine developed a pioneering dual MBA/MSc program offered in partnership with Grenoble Ecole de Management. She has also been responsible for revamping the flagship Master's in International Hospitality Business (IHB), which is delivered both in Switzerland and the United Kingdom. Most recently she served as Student Success Manager.
In 2021 Carine was appointed Associate Dean of Master's Programs. This followed a year in which she took time out to travel extensively, visiting a multitude of hospitality environments in 30 countries along the Silk Road and in Asia-Pacific. She looks forward to bringing the learnings from this endeavor to her new role.