Leadership Group: Dr. Michel Philippart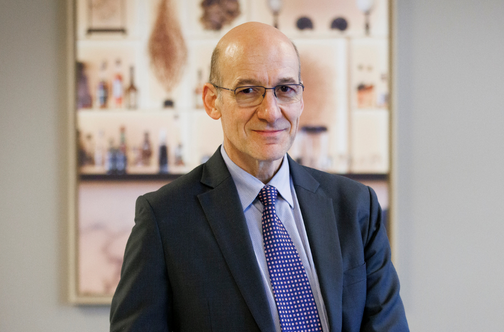 Dr. Michel Philippart
Managing Director
Michel became Managing Director of Glion Institute of Higher Education in August 2022, bringing with him extensive experience in the worlds of academia, business and consulting. Born in Belgium, he has worked throughout the world, including the United States, Israel and several countries in Europe.
With an initial degree in Metallurgical Engineering, Michel began his career as a metallurgist. Then he engaged in a Master of Management degree that he obtained with distinction, from the Kellogg Graduate School of Management at Northwestern University in 1989 before entering the world of consultancy with Booz•Allen & Hamilton. He then undertook a series of senior roles in business and consulting with major corporations such as PepsiCo Frito-Lay, McKinsey & Co and GSK.
In 2008, Michel joined Grenoble Ecole de Management, thus devoting himself full time to academia (he had previously been Visiting Professor at a number of institutions). As a Participating Professor, he taught at BBA and Master's levels, while also leading large global corporate training and development programs in purchasing, which saw courses delivered in Asia, the USA and Europe.
A switch to EDHEC Business School in 2017 saw Michel take the role as Director of the Master in Strategy Consulting and Digital Transformation, as well as Professor on Supply Strategies. His primary focus was on the business challenges presented by digital transformation of operations to capture sustainable competitive advantages.
Throughout his career, Michel has sought to augment and transmit his knowledge through study. This included earning his Executive Doctorate in Business Administration from the Université Paris Dauphine in 2016, as well as a Master of Management degree, with distinction, from the Kellogg Graduate School of Management at Northwestern University in 1989.
He has also contributed extensively to the academic discourse in a number of fields, having co-authored books on Strategic Supplier Management and digital transformation, as well as writing articles for numerous academic journals and trade magazines. He is an occasional speaker at professional conferences and for global corporations.