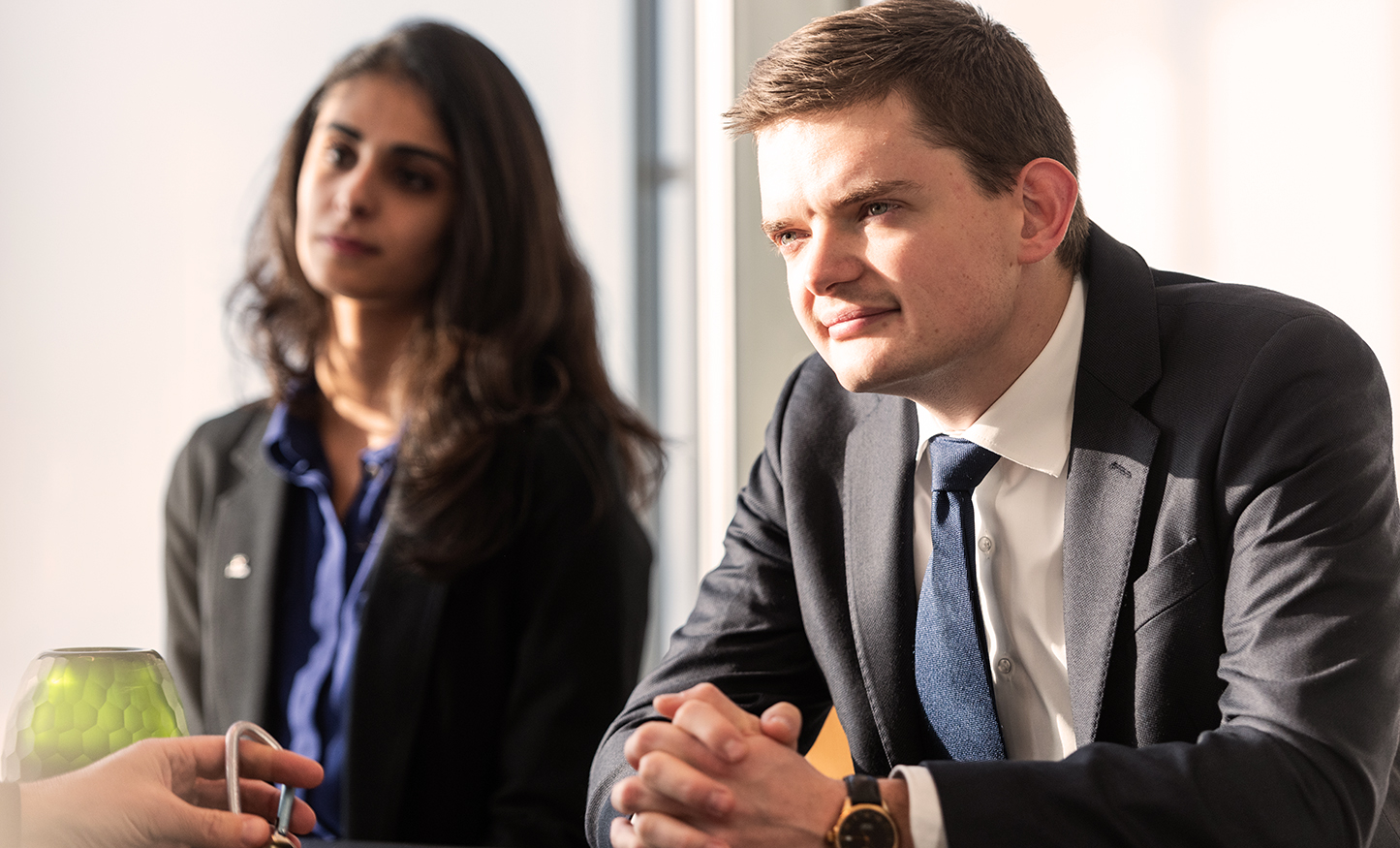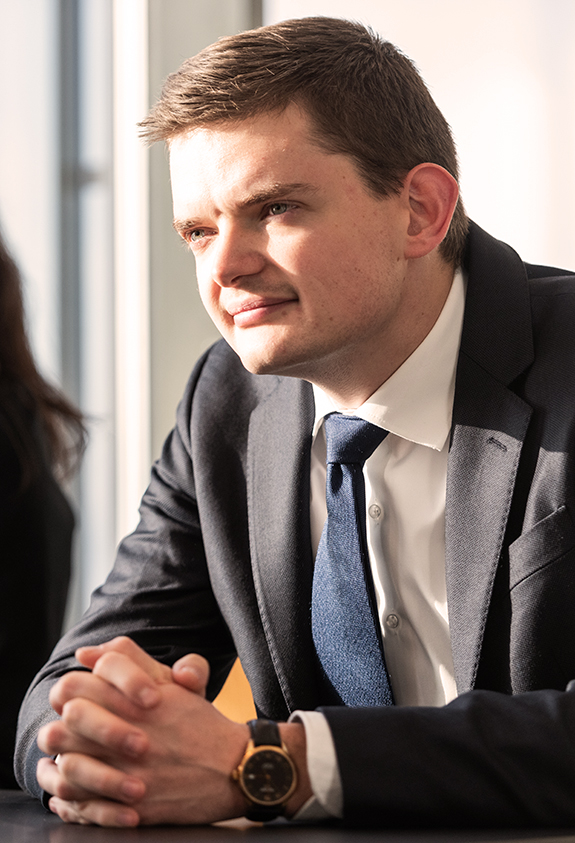 As part of the launch of the new Glion Master's in Finance, Real Estate and Hotel Development, we interviewed course leader and Head of International Hotel Development and Finance, Jonathan Humphries. In part two, Jonathan shares the motivation behind his move into education and discusses the learning outcomes of the new program. Missed part one? Find it here.
You are now a senior lecturer at Glion, what made you move into education?
"I got into education because I was really passionate about sharing what I had learnt. I had the benefit of having some great coaches and leaders throughout my career, people who really gave me the opportunity to learn. And I realized that there was a gap between where the students were and what was expected of them in the industry. So I started lecturing as a guest lecturer at different institutions and after a while I was invited to create new courses, so back to what I like: creating new things. I guess I am one of these people who love to create things and set them up from scratch."
"Now I see this as a very important role of bridging the students and academia with industry. Having a foot in both areas actually is very helpful because you are able to understand what's wanted from the industry and you are also able to help academia with the support to get the students across that bridge."
What was the peak moment in your career?
"I think it was creating the Residence Inn by Marriott concept for Europe, because that was a 2-3 year program running with multiple teams across the world and getting buyers for it in different stages. It really gave me an appreciation of what it takes to get a project done through an organization, working with internal and external partners who oppose things and are critical or supportive, trying to get funds for things, trying to get buyer from the outside once you haven't even completed the project as you still need people, setting it up etc. it was a real turning point, as it gave me the appreciation of how long it takes, that things don't happen overnight."
"Hotel development is a long game. But even creating education programs is a long game: you need time to set it up, you need time to get the team together, you need time to promote it, you need time to build a reputation and you need time for it to get momentum and for those students to graduate and then talk about it."
Talking about hotel development projects, how long can it take to build a hotel?
"Only for the planning you need 1-2 years, even 3 with negotiations, easily. Then for the development itself you need minimum 3 years. And that is a good timeframe. Most often it takes several years for negotiation and planning and then several years for development due to many complications. For example, we had a project in Africa that took us 10 years for the development, so you need to have a lot of patience."
What is the main learning outcome that you want your students to go out with after doing this Master's?
"I would like them to get the right attitude. We can teach the students as much as possible about subject areas, but what we cannot teach them is the attitude to try and figure things out for themselves. And to have a go and realize what they know and what they don't know. The ideal thing from this Master's is that they start to appreciate how things work within the real estate and hospitality industry."
"They will also realize the level of expertise that is required to put all of these things together as the program gives them exposure to all of these different areas, so that when they leave they realize that it is part of the journey and that they're not going to be heads of development for an organization in two-years time, but that at the same time they can contribute to something that is really special which is essentially the expansion of the real estate and hotel sector globally."
"So it's an exciting area to focus on, but if they've got the constructive, positive and pragmatic attitude and want to work with people and always try to find solutions by digging deep into their own personality and their own intellect, then that's the right attitude that they're leaving with. They need to want to collaborate with people, as collaboration is key to innovation. Everybody needs to contribute their own individual aspect as much as they can and if everyone in the team achieves as much as they can, then you get some really great results."
"It is always about the team and how to put the right people together, decide which kind of expertise you need, find the right personalities and the right people."
You will be teaching this program from September, but you are already teaching the Bachelor's students in Glion. Is there something special about the students in Glion that you did not see in other schools?
"I think that they have a comradery which is cultural here. They have a tendency to look out for each other and work together, which I think is going to serve them very well throughout their careers in the future. It is not a huge school in terms of the number of students and alumni that it is producing every year, but at the same time, they have the opportunity to create tighter relationships and really help each other throughout both professional and personal lives."
Glion faculty are very experienced. Do the students get the most from this expertise?
"I see that the integration with the faculty here is much closer than anywhere else I've been before. Normally there is a big distance between faculty and the students, most often there is hardly any relationship between them in other institutions. And here, there is a very close learning relationship which is more like a supporting-coaching relationship."
"The faculty really want to help the students and the students want to get engaged with the faculty. It is a very familial environment and there is also a great sense of community and achievement. I would say that that is a real benefit, as they also get the opportunity to interact with faculty in a really constructive way that they would not get anywhere else."
To learn more about study topics and to apply, visit our dedicated MSc page, and for more about the course, you can read our MSc introduction.