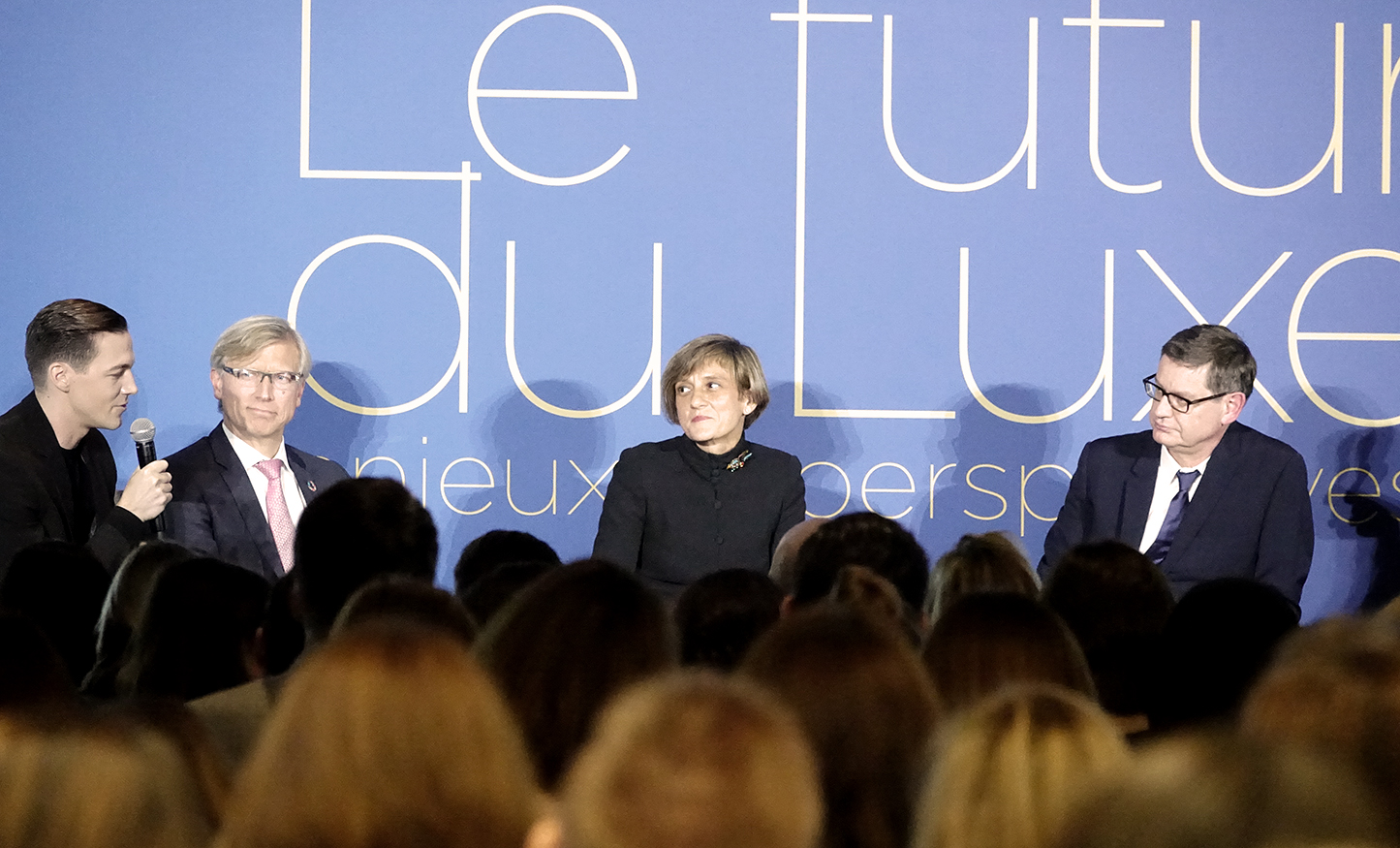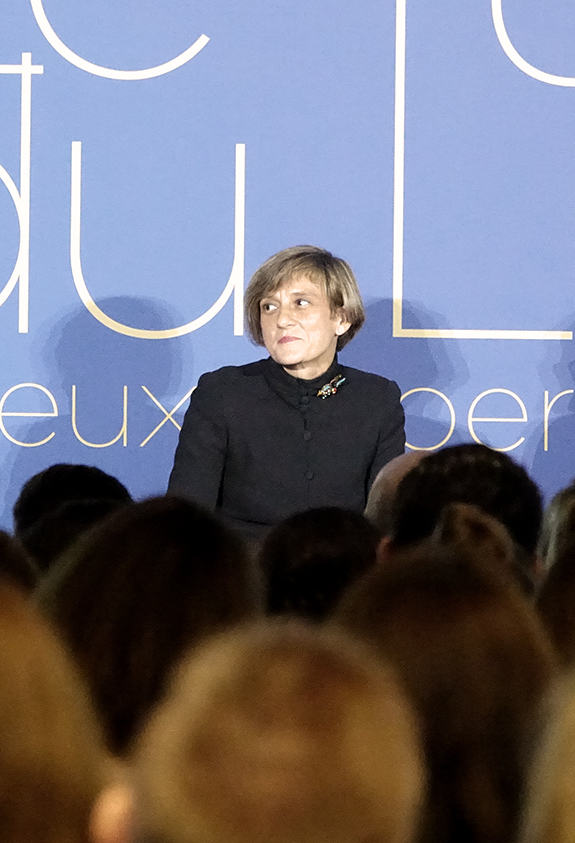 Dr. Nicoletta Giusti leads our Master's in Luxury Management and Guest Experience. Here she argues that a sustainable agenda, a secondary market strategy and multi-sensorial experiences will be key for personal luxury brands to stay relevant among the next generation of consumers.
A recent conference by Swiss business magazine Bilan brought together business leaders, designers, academics, consultants and bankers to take stock of the sector, discuss sustainability and responsible luxury and analyze the behavior of the next generation of luxury consumers.
The latest True-Luxury Global Consumer Insight report by Boston Consulting Group and Fondazione Altagamma values the global luxury industry at 920 billion Euros in 2018 and predicts continued growth to generate sales of 1.3 trillion Euros by 2025. The same report describes the behavior and buying habits of a key demographic: millennial and Gen Z consumers. Let us take a critical look at the data and its impact on future developments.
The next luxury generation
The global luxury market is traditionally divided into the personal luxury and experiential luxury categories, but the line is blurry, considering that personal luxury brands are increasingly curating exclusive customer experiences: In an era where fashion shows are organized as luxurious travel experiences – take Dior's Cruise collection 2020 in Marrakech – and luxury resorts housing fashion stores – the largest Louis Vuitton store outside of Paris is located inside the Marina Bay Sands in Singapore – the only difference between a store and a hotel is that you cannot yet sleep in a boutique. Notable exceptions are the Fendi Private Suites in Rome and the 3Rooms at Milan's concept store 10 Corso Como.
This orchestration of luxury goods as experiences was driven by Millennials, but as they head toward middle age and market dominance by 2025, Gen Z consumers arrive on the scene demanding environmental and social responsibility. Millions of pupils and students, inspired by the silent determination of their icon Greta Thunberg, are raising global awareness for their cause, roping in parents and grandparents. Jane Fonda, a global icon from another generation is also back on the barricades, tirelessly fighting for the environment.
An uncompromising engagement for climate justice means that consumers of all generations will expect luxury brands to respect the environment and balance financial growth with responsible manufacturing and limited consumption. How? According to Gen Z consumers, by creating value through uniqueness, community, co-creation and personalization, through circular economy concepts and on the secondary market.
Sustainable luxury: more than a buzzword?
With sustainability and social responsibility being the cause of the hour, consumers, brands and governments are looking to make their behaviors and practices greener and more coherent. The G7 Summit in France saw the launch of the Fashion Pact, with 32 major players across segments pledging to make the industry more sustainable by using 100 percent renewable energy on owned production sites and eliminating single-use plastic in packaging.
While personal luxury goods have a much lower production than fast fashion brands and make products that are intrinsically durable due to superior quality, the industry is still far from being carbon neutral. However, applying the circular economy principles of keeping materials and products in use can lead to some interesting results.
At the Bilan event I shared the stage with Kevin Germanier, a Swiss designer who used bedsheets for his fashion design courses at Central Saint Martins and rescued beads from the garbage disposal while on internship. This would later become the inspiration for his sustainable fashion label Germanier, upcycling fabric and materials to clothe celebrities such as American actress Kristen Stewart or Korean singer Nayeon. Kevin's glamourous sustainability and coherent commitment is one of the most interesting innovations in an increasingly blasé fashion scene.
Secondary market and collaborations
Far from abandoning physical retail, younger luxury consumers have developed a taste for the resale or vintage space, which has seen strong growth due to specialized and trusted online marketplaces such as Vestiaire Collective. This secondary luxury market represents an entry point for owning luxury goods, is more accessible for young consumers and more sustainable, giving preowned pieces a second life and keeping them in circulation. Brands do not yet fully appreciate the potential of secondary channels, but would do well to exert more control over their vintage products for brand loyalty and after-sale services.
There is another aspect drawing consumers to resale platforms: uniqueness. Iconic items, limited editions and collaborations no longer available on the first-hand market are still traded on resale platforms, even if prices can sometimes exceed retail prices. Rare watches in good condition with original parts or vintage sneaker collections continuously set new records at auction houses.
The Louis Vuitton x Supreme capsule collection of 2017 is the success story of how luxury brands associate with streetwear lines to create unique and special styles, catering to younger luxury consumers that seek and reward innovation, fun and extravagance. Prada just announced a collaboration with sports brand Adidas for a footwear collection equipping the Luna Rossa sailing team during the America's Cup 2020.
Heritage vs innovation
As mentioned above, personal luxury brands are looking to make their brands more experiential to target younger generations. During a recent study trip to Paris with my Glion Master's students, we had the pleasure of meeting Daniela Riccardi, CEO of crystal maker Baccarat. The iconic French brand has branched into collaborations with fragrances, toys and is opening multisensorial stores with lounge and bar areas to showcase their products in action.
These collaborations introduce the brand to new generations – especially the BE@RBRICK collection had an immediate success among my students – while remaining faithful to its brand essence of heritage and innovation.
Heritage and innovation are anyway keywords to understanding luxury. When I was myself a teenager in Italy, I received a Cartier Santos watch from my parents (see photo), even though I had asked for a scooter. After my initial deception, I particularly cherish this watch in my collection as an example of radical innovation: the Santos is considered the first watch designed for the wrist, named after French-Brazilian aviation pioneer Alberto Santos-Dumont who spent part of his life next to our campus in Glion.
When I refill my water bottle at the unassuming fountain built in his memory, I am reminded that luxury icons carry a high emotional value as the enduring heritage of innovators who dared to go further than anyone else.
About Dr. Nicoletta Giusti
Nicoletta is an academic with more than 20 years of research and teaching experience in the fields of luxury, fashion and design. She has worked as a consultant for several fashion firms and is Professor Ambassador for the Program LVMH INSIDE 2018.