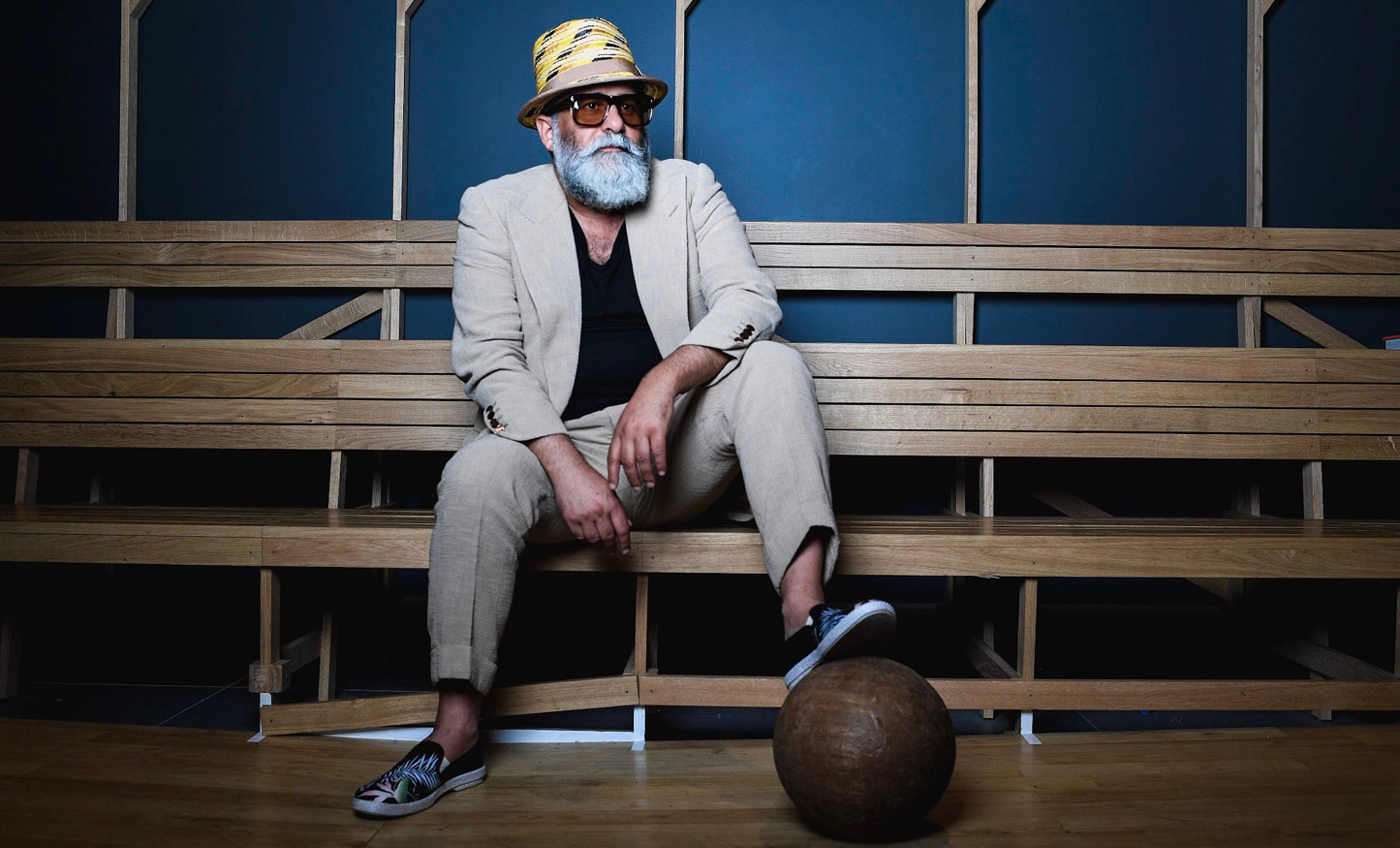 Co-founder of Mama Shelter, vegan pioneer, thinker, philosopher… and now the driving force behind the hip, all-organic MOB Hotel. Cyril Aouizerate is the polymath's polymath. The Insider caught up with him for an enlightening conversation…
What is hospitality? A business, for sure. Profit and loss. Pins on a map for every hotel or restaurant in your group, if you are the type that likes to keep score.
As those on the inside know, it's so much more than that. Because if it was just a business, there are plenty of easier ways to make a living; easier ways with more sociable hours and less exposure to the whims of fashion or online review platforms.
Perhaps it was inevitable that it should take a philosopher-turned-hotelier, Cyril Aouizerate, to bring this essential message to life. He does so with the aid of a childhood story in which we can find the origins of not one but two innovative hotel brands.
"When I was a child my grandmother gave me everything I needed to understand the true meaning of hospitality," he explains. "Every Friday she would throw open her two-room apartment for a family dinner. We are talking around 50 people; and every Friday it amazed me what she could do with little money to put on an amazing spread of food. She even took off the doors of the apartment to make tables.
"She was so happy to have the family there every Friday, with us kids sitting in the middle of the gathering. You can trace a line right back to Abraham opening his tent to the three strangers. And that – for me – is the true mission of hospitality; to prove through your hospitality that you and the stranger are both members of the human race."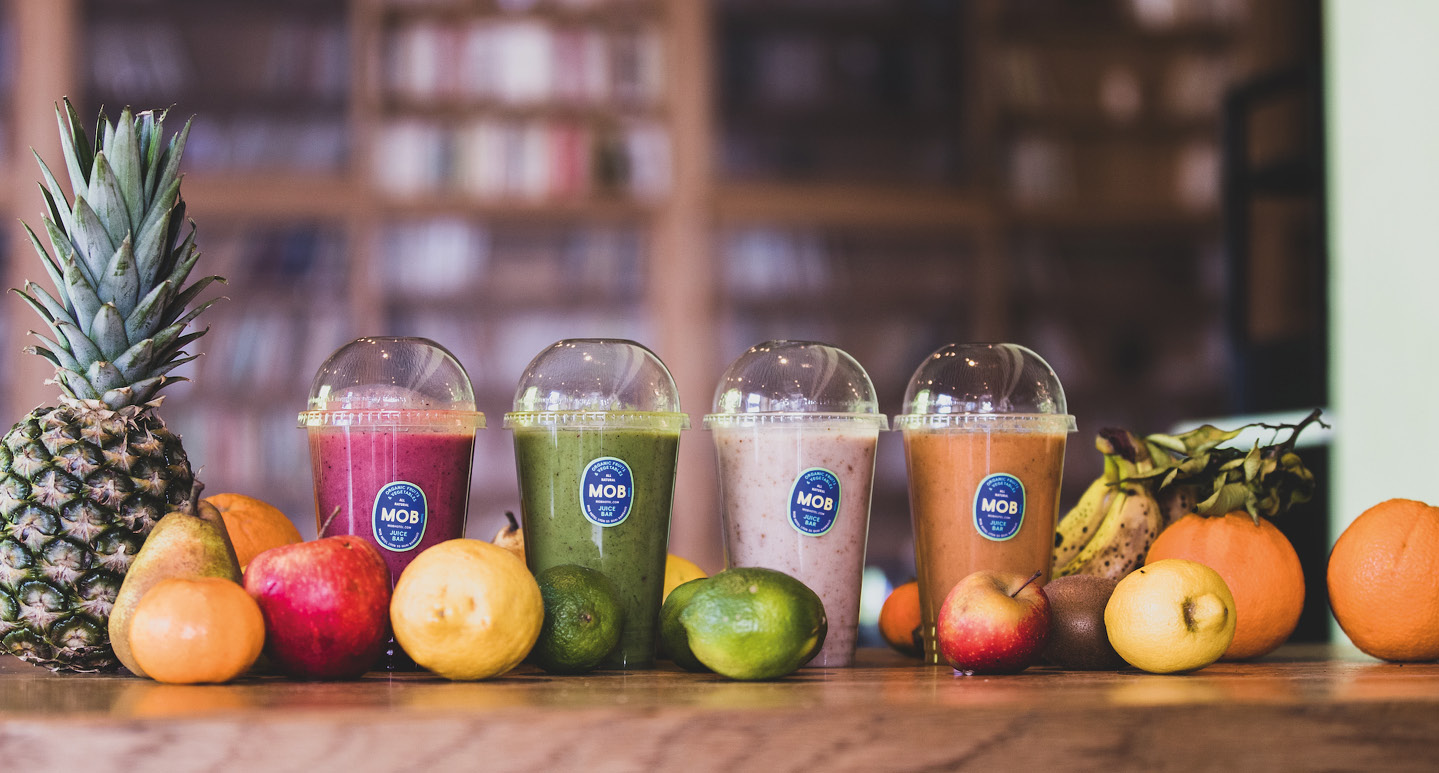 United in hospitality
There's added poignancy – and inspiration – to Cyril's words, as well as from the notion of doors being laid out as feast tables, after a year in which the human race has frequently had to close its doors to family, let alone strangers.
More encouraging still is the fact that this purity of vision has not prevented him from succeeding in what is a tough and competitive business. Quite the opposite in fact.
Cyril's newest venture is MOB Hotel, a truly distinctive hospitality concept that brings together his life's passions: philosophy, activism, culture, veganism and a commitment to organic production.
He currently has two hotels up and running in France; the first opened in the Parisian suburb of Saint-Ouen – home to Europe's largest flea market – and the other in the country's second city, Lyon.
Despite his activist principles, the first thing to note is that the name MOB does not invoke street protest. It actually comes from Maimonides of Brooklyn, the ground-breaking New York vegan restaurant which Cyril launched in 2011. The restaurant was a partnership with Alain Senderens, the celebrated three-star Michelin chef who sadly died in 2017. It was named for the medieval Jewish philosopher Maimonides, who was an advocate of plant-based diets.
"My goal was to prove that you could eat vegan and eat good," he says of the venture, which welcomed former President Bill Clinton and Hollywood stars such as Ethan Hawke during a successful period of operation that concluded in 2016.
The origins of organic operations
Importantly, the restaurant also opened Cyril's eyes to the potential of locally sourced organic produce, a philosophy which has reached its zenith with MOB Hotel.
"I was amazed to discover that 45 minutes outside of New York City we could find smallholding organic farms where we could buy fresh mushrooms, asparagus, salads, you name it. And so with MOB restaurant we were able to give those farmers a platform where they could come to the restaurant and sell their produce directly to the people."
At MOB Hotel in Saint-Ouen, this principle has gone one step further: Cyril has partnered with 40 neighboring families, who have set up kitchen gardens where they grow some of the food which is served in the hotel.
Aside from this ultra-local produce, MOB Hotel also has around 50 contracts with organic cooperative farms, while the properties themselves use fully organic cleaning products. This has enabled MOB to become the only hotel company in Europe to carry the 'AB-Agriculture Biologique' accreditation.
"It was super-complex to organize for us, the work of close to three years," he says. "But with my own militant engagement in this area I pushed hard, because I wanted our customers to see that their hotel can take this approach as seriously as they do in their own lives. We take the same care over the food we serve them as they would for the food they serve to their families at home."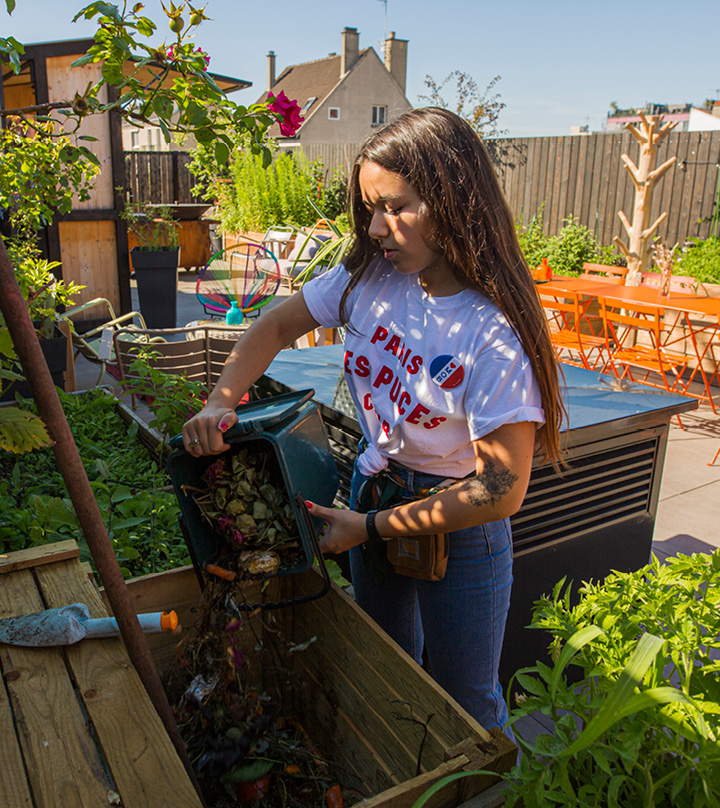 "I believe it is urgent to create a place where our culture – the books, the philosophy, the poetry – comes back to the middle of what we have. We cannot create a project like we are alone in the world; we are in connection with reality and as entrepreneurs we need to reflect this."
Cyril Aouizerate
Hospitality's own power trio
Of course, all the 'green' credentials in the world mean nothing if a hotel isn't a great place in which to stay the night. And in this regard Cyril has some heavyweight support in the form of legendary designer, Philippe Starck, and the hugely successful hospitality entrepreneur, Michel Reybier.
The latter presents a particularly intriguing partner. On the face of it, the rebellious and provocatively-dressed vegan philosopher and the immaculately turned out luxury hotelier should have little in common. As ever, appearances can be deceptive.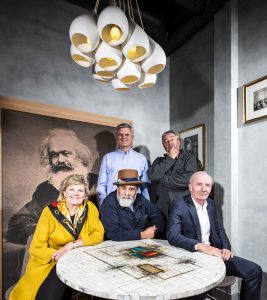 "For me, meeting Michel Reybier was very interesting because if you know him he is very traditional, while I am not. But I discovered that he is more 'punk' in the way he thinks about things, and how we can develop a project. I respect him a lot, because he's a man who is very straight and, when we talk together, he respects everything we decide. In the life of an entrepreneur like me it's fantastic to meet this kind of person."
Opposites also attracted in the case of Philippe Starck. "Philippe and I are very different. He is obsessed with modernity, while I'm more a person who thinks about how we create a place where we can have an intellectual vision of the design.
"But he is a genius in how to create energy in a place; and in the way he can think and analyze in 3D. We've been friends for more than 20 years, and we love to work together."
Oh, Mama!
In reviewing the business life of Cyril Aouizerate it is impossible to ignore Mama Shelter, the ground-breaking concept he co-founded with entrepreneur Serge Trigano. Mama Shelter continues to thrive, now under the majority ownership of Accor. It's a closed chapter in Cyril's book, however.
"Serge came to me in 2013 and said that he wanted to have Accor in the company to help develop it. I didn't agree, but because I love and respect him I didn't want to stand in his way. So I sold my shareholding to Michel Reybier before Accor came on board. I never had a single meeting with them.
"I have nothing against Accor, you understand. But I am an artisan hotelier, a craftsman. I'm not fascinated by having a map of the world behind me with all my properties marked on it. What I want is that each project I do is different; I take my time, and that is the only reason why I didn't want to continue the adventure with Mama Shelter.
"I have no passion for things like fast cars, boats or apartments on the beach somewhere. So I took my cheque, which was a nice cheque, and I put everything into creating MOB Hotel."
This is not to paint Cyril as unambitious. MOB may be growing at a relatively leisurely pace (some of it Covid-induced); but it is certainly growing.
Next up is a second property in Saint-Ouen, MOB House, which stretches the concept into the longer stay rental market. The new property, which is just 200 meters from the existing MOB Hotel, will offer a sleep-meet-work space package for the price of a hotel room. Designed by Philippe Starck, it will feature 4,000 sq. m of gardens and a 25-meter swimming pool.
After this, the MOB concept is being exported, first to the Italian city of Florence, in the form of Villa MOB, and then to the United States, in both Washington D.C. and New York. Cyril also reveals that he's targeting expansion into the Netherlands and Scandinavia, where he feels the brand's story will resonate especially strongly.
"I really believe that, as an entrepreneur, and especially in the hospitality world, you need to create a place where people feel good. But at the same time you need to be close to the reality of our civilization. For me, the era of the boutique hotel, with the beautiful people, the money, that dandy world is over.
"I believe it is urgent to create a place where our culture – the books, the philosophy, the poetry – comes back to the middle of what we have. We cannot create a project like we are alone in the world; we are in connection with reality and as entrepreneurs we need to reflect this.
"I say to young entrepreneurs that when you decide to go into business you need to be an ecologist, philosopher and a poet; and you need to be very complex in your analysis on what you are going to do, and why.
"There has to be a sense of purpose to your business."
Master your career in hospitality
Take your hospitality expertise to a new level with our Master's in International Hospitality Business.