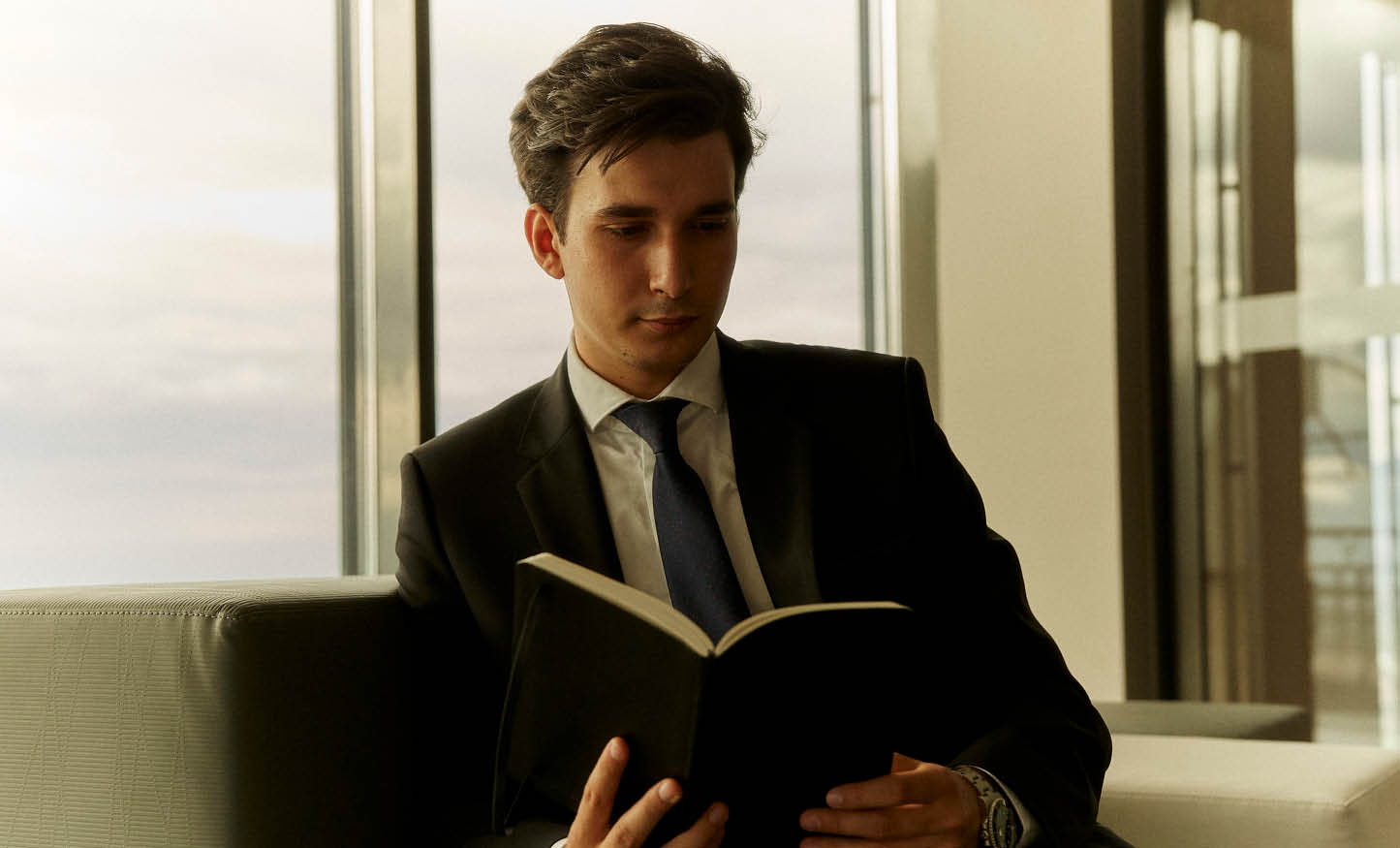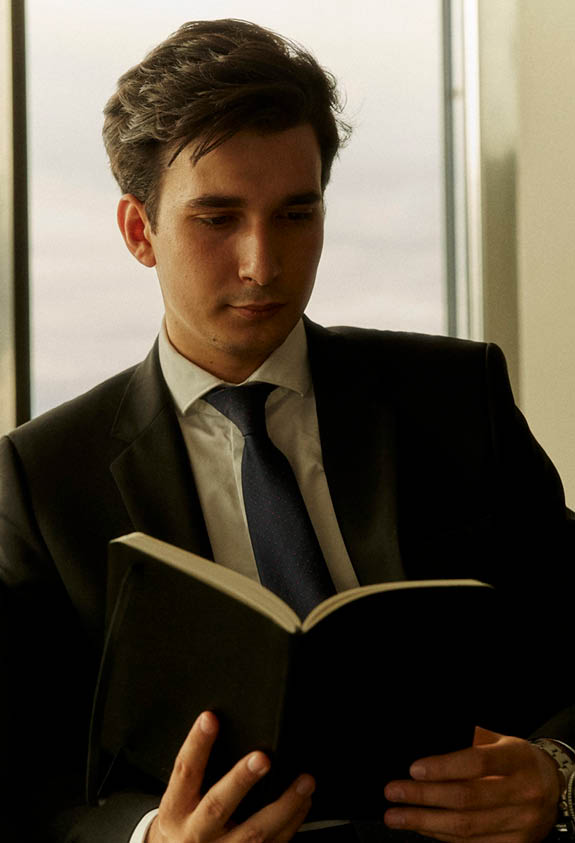 We're excited to be back to face-to-face teaching at Glion, and proud to offer flexible programs for our students that can't make it to campus. For Alex, Vanessa, Elina and Megumi, our BBA remote learning option has enabled them to continue their studies – we caught up with them to explore their experience.
Remote learning has empowered Alex, Vanessa, Elina and Megumi to keep their own career ambitions on-track, despite the global pandemic.
"Overall, I like this method of learning a lot", says Alex, studying in Geneva, "…it offers a lot of flexibility and I feel more productive. I have more time for work, since I don't have to switch between classrooms and buildings, and therefore I also have more time for extra activities."
"Due to the pandemic, I could not fly back to Switzerland to attend my semester six on campus", says Vanessa, studying in Cambodia. "The situation in the UK meant all the students currently have to study remotely", adds Elina, living and learning London. "I finished semester 4 last year remotely, too, then did my semester 5 internship 50/50 in person and remotely. I decided not to have any gaps and continue the education no matter what. Moreover, I already knew how it would look like due to the semester 4 experience. Though, I am really hoping to come back to campus for face-to-face classes."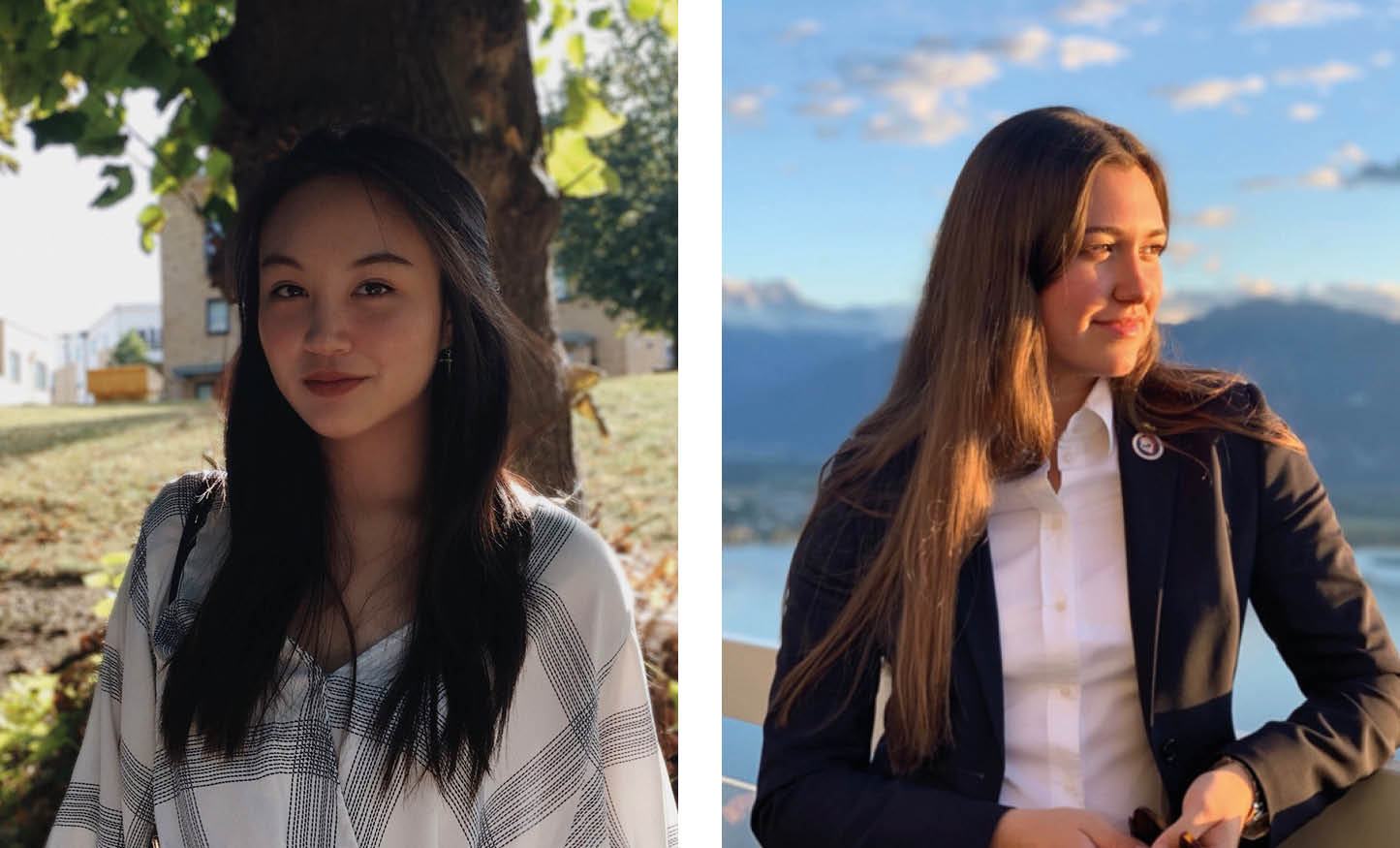 Classes, classmates and teachers
Ask any Glion alumni and they'll tell you how campus life is an integral part of your time at Glion. For our four BBA students, this unique experience is still accessible online. "All classes are recorded", says Alex, "…it makes it very convenient for when we cannot attend one or when we are doing revision. We can just go back to a particular lesson or topic and complete our notes. I do feel connected to my teachers, as I can see that they do their best in order for us to make the most out of this studying method."
"At first, I thought it would be difficult to get my group together to complete our project, considering the time difference", says Vanessa, "…still, with the help of Teams and the links provided by our course faculty, we were able to connect and discuss our projects without a problem. The faculty members would also arrange a time for personal group meetings, revision sessions, one-to-one discussions to monitor our improvements, and to make sure we are on the right track."
"I liked how the first two classes for each subject had an introductory session" adds Megumi, studying remotely from Japan. "Additionally, the break-out rooms make online meetings possible for everyone. I feel connected since we are watching a live online class from professors who are very passionate about their profession."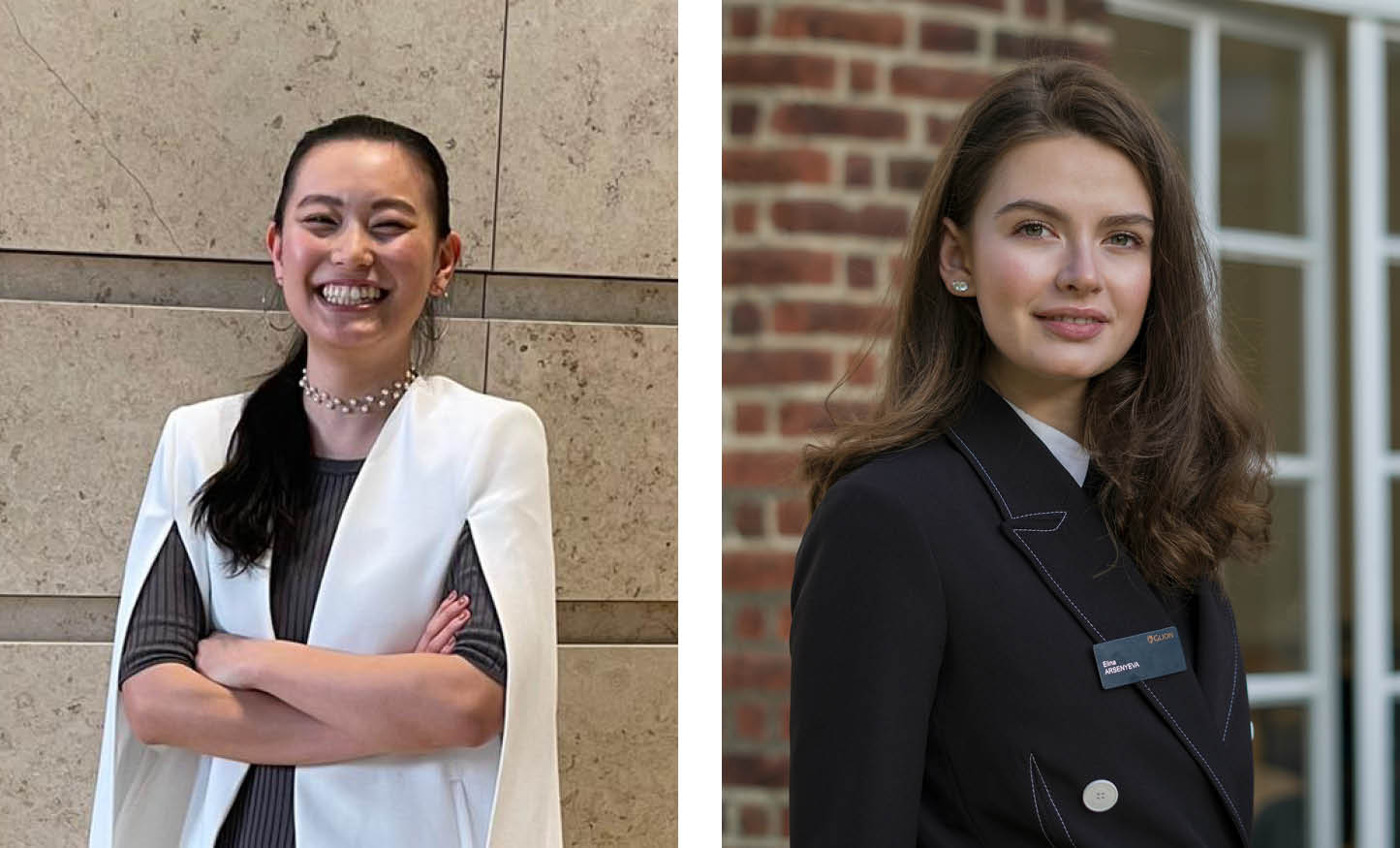 Support and resources from Glion
For many students, as for many employees around the world, being required to work from home is a whole new experience. One which Glion helped make as productive and engaging as possible.
"Glion provides everything, from electronic textbooks and an online library, to course power points and much more", says Vanessa. "The institute also offers a platform: 'Moodle', which includes nearly everything we need for each class. Glion also provides a lockdown browser system that mirrors the face-to-face procedure for exams, allowing students to undertake the exams with a fair outcome. Everything that is delivered via a face-to-face class in terms of tools and resources is available for online students as well, which I find extremely practical."
"We have individual tutorials set to help us talk to the teachers if there are any questions regarding the subject", adds Elina. "Also, there are a lot of online workshops on 'learning how to learn', 'how to have a growth mindset', and even copywriting. I would say Glion provides many options to gain more knowledge, even outside of the official school program."
"I always use the Glion Library", comments Megumi. "It has a wide range of sources and I love how it also gives us the APA reference, which is always essential for business proposals and academic writing. Also, Glion has recently provided access to PressReader, which allows us to discover a wide range of high-quality digital newspapers, and this is very helpful!"
Overall experience of remote learning at Glion
"Online studying requires a lot of motivation and self-discipline", says Alex. "Working part-time structures my days which helps me to stay organized and get through those challenging times."
"Studying remotely has been a great experience", comments Vanessa. "I also had the chance to make some new friends and get to know my classmates better through activities offered by our course faculties. I thought being online would be lonesome, but it wasn't. A few of my remote colleagues and I also created a study group to revise for our exams, which helped me stay motivated."
"I loved how we start classes with casual conversations", adds Megumi, "…which might normally be hard for students taking classes online. The teacher creates an atmosphere where everyone can talk about how their weekend went."
Want to find out more about remote learning at Glion? Discover your remote study options for our Master's and Bachelor's programs.