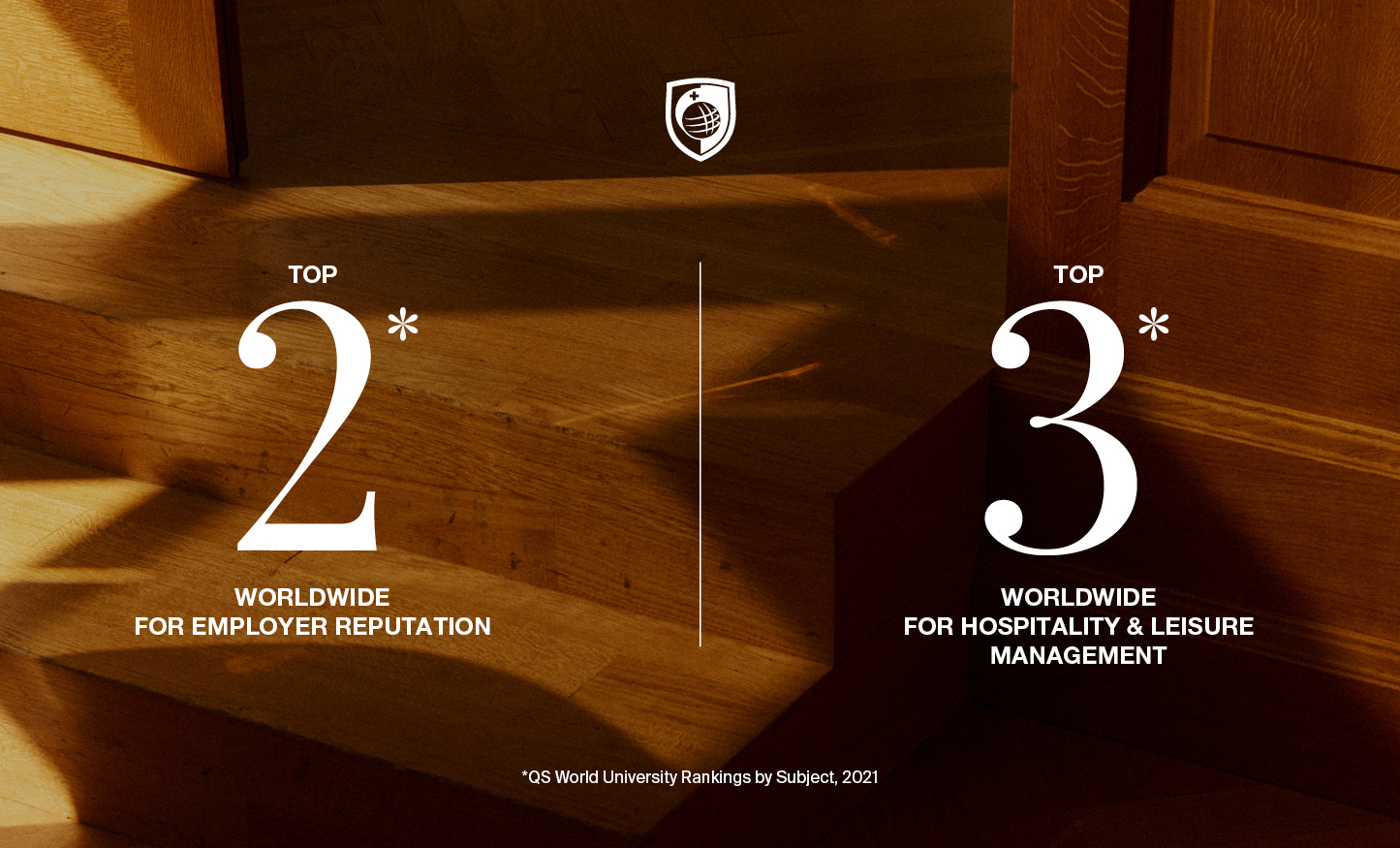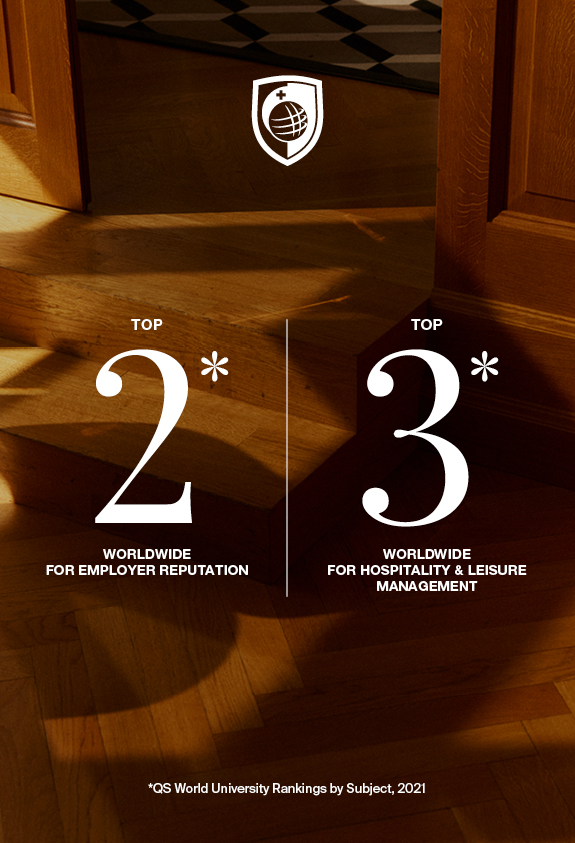 We have maintained our place among the global Top 3 institutions for Hospitality and Leisure Management education, while moving up to the No2 spot for Employer Reputation, according to the newly-published 2021 QS World University Rankings.
The Hospitality and Leisure Management academic discipline was launched in 2017 and is fiercely contested by more than 50 institutions worldwide. This year's results were notable for the striking dominance of Switzerland, which is now firmly establishing itself as a global hub for hospitality business education. Glion was among eight Swiss schools ranked within the global Top 10 this year.
In consolidating our overall position, we also achieved an increase in our academic score of 3.6 points (almost 5%) year-on-year.
Georgette Davey, Managing Director of Glion, says, "After what has been a uniquely challenging year in the life of the school, we are delighted to maintain our Top 3 global ranking by subject area. This result is a testament to the commitment and passion shown by our faculty, staff and students. We have adapted and innovated, delivering classes in new ways which have maintained the hands-on teaching and personalized approach that is reflected in our academic score.
"At the same time, we are thrilled with our move back into the Top 2 globally for Employer Reputation. It is a very strong performance against some exceptional competition, and it underlines employability as a key 'return on investment' from a Glion education. I want to thank our dedicated Career & Internship team for their ingenuity and hard work – together with our many industry partners – to provide our students with the best chances to secure internships or full-time positions.
About the QS Rankings
The QS World University Rankings provide authoritative comparative analysis on the performance of 14,435 individual university programs, taken by students at 1,452 universities which can be found in 86 locations across the world. Rankings are classified across 51 academic disciplines and five broad Faculty Areas.
You can find the full rankings for 2021 on the QS Ranking website.