Leadership group: Georgette Davey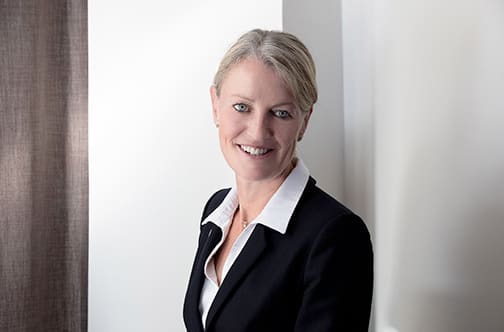 Georgette Davey
Campus Director – Glion London
Georgette brings vast experience in both hospitality and academic leadership, including time spent working for Glion and our sister school, Les Roches. Georgette joined Les Roches in 2001, as a professor of Human Resource Management in the BBA program. While there, Georgette was also instrumental in developing courses for the Les Roches Jin Jiang campus, located in Shanghai, China.
Georgette originally joined Glion Institute of Higher Education in 2009, working as Postgraduate Program Leader and subsequently Dean of the Glion campus. Then, after a short spell away, re-joined us in 2013 to launch our London campus. As Academic Dean and Campus Director, Georgette contributed significantly to the growth of the campus; seeing it achieve QAA accreditation and secure a Tier 4 visa sponsorship licence, while also winning awards for innovation in education.
Georgette was appointed Managing Director of Glion Switzerland and the United Kingdom in August 2017. In this role Georgette has overseen the implementation of a new organization and governance structure to support the school's ambitions for future growth. Georgette has also led an evolution of Glion to become more firmly positioned within the luxury segment, with significant investment in campus facilities accompanied by the launch of a new luxury-focused Master's degree – one of three new MSc programs developed by Glion in 2019.
When the Covid-19 pandemic struck in 2020, Georgette was able to deploy her leadership and communication skills to navigate us through the turbulent waters, keeping the education and wellbeing of our students at the heart of our decision-making. This approach has seen us maintain our exceptional academic reputation while further enhancing employer perceptions of our institution and students, as highlighted in the 2021 QS World University Rankings.
Alongside her track record in academia, Georgette also has considerable experience of working within the hospitality sector and has held leadership positions in a range of organizations, including Hilton Worldwide and boutique hotel operator, Adams Group. Georgette combined these experiences by working as an educational consultant with EHL, developing accredited hospitality management schools in Brazil, Kazakhstan, Lebanon and Mexico.
In September 2022, Georgette returned to her native Great Britain to become Director of our London Campus.