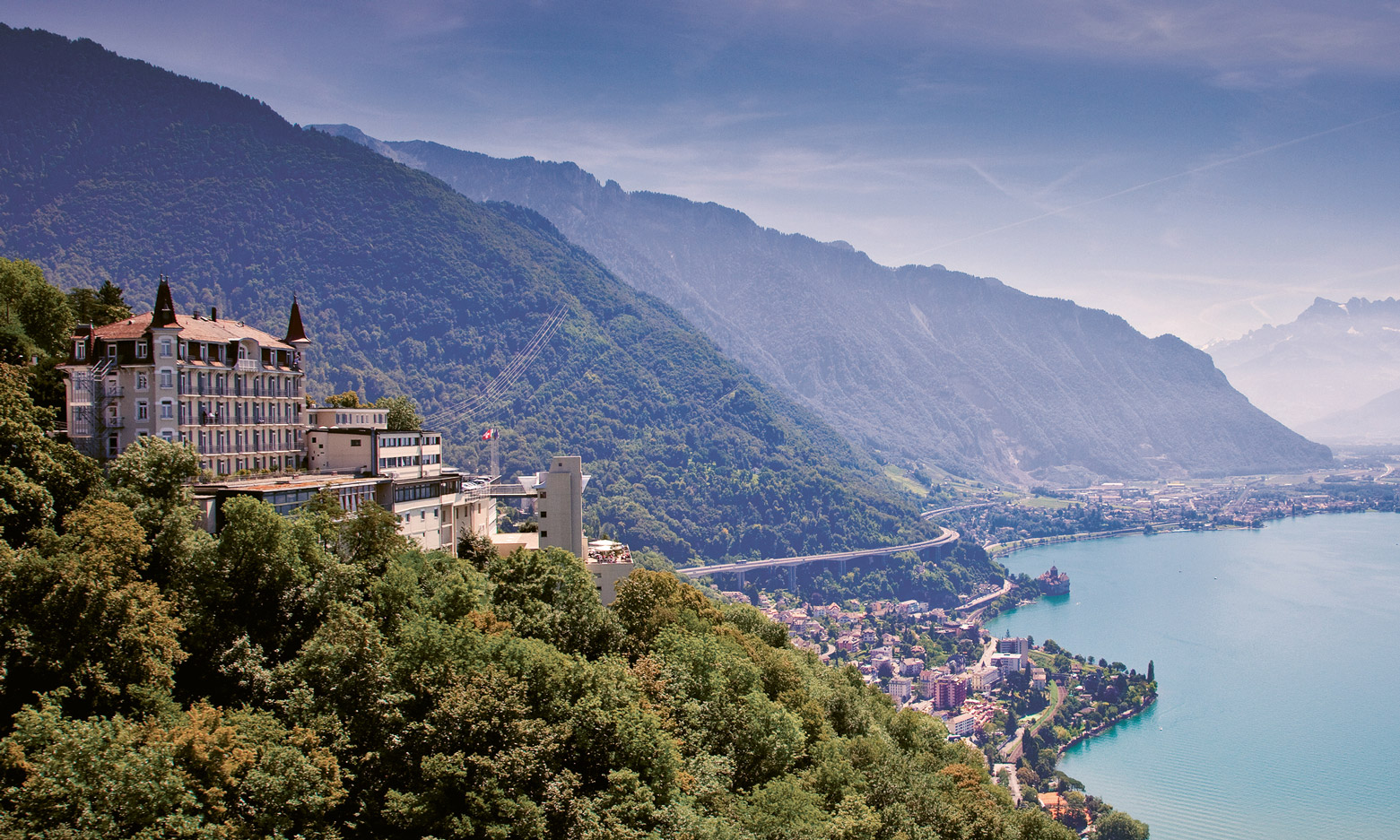 Switzerland
Switzerland: the home of hospitality in the heart of Europe
Switzerland Campus Locations
Student life in Switzerland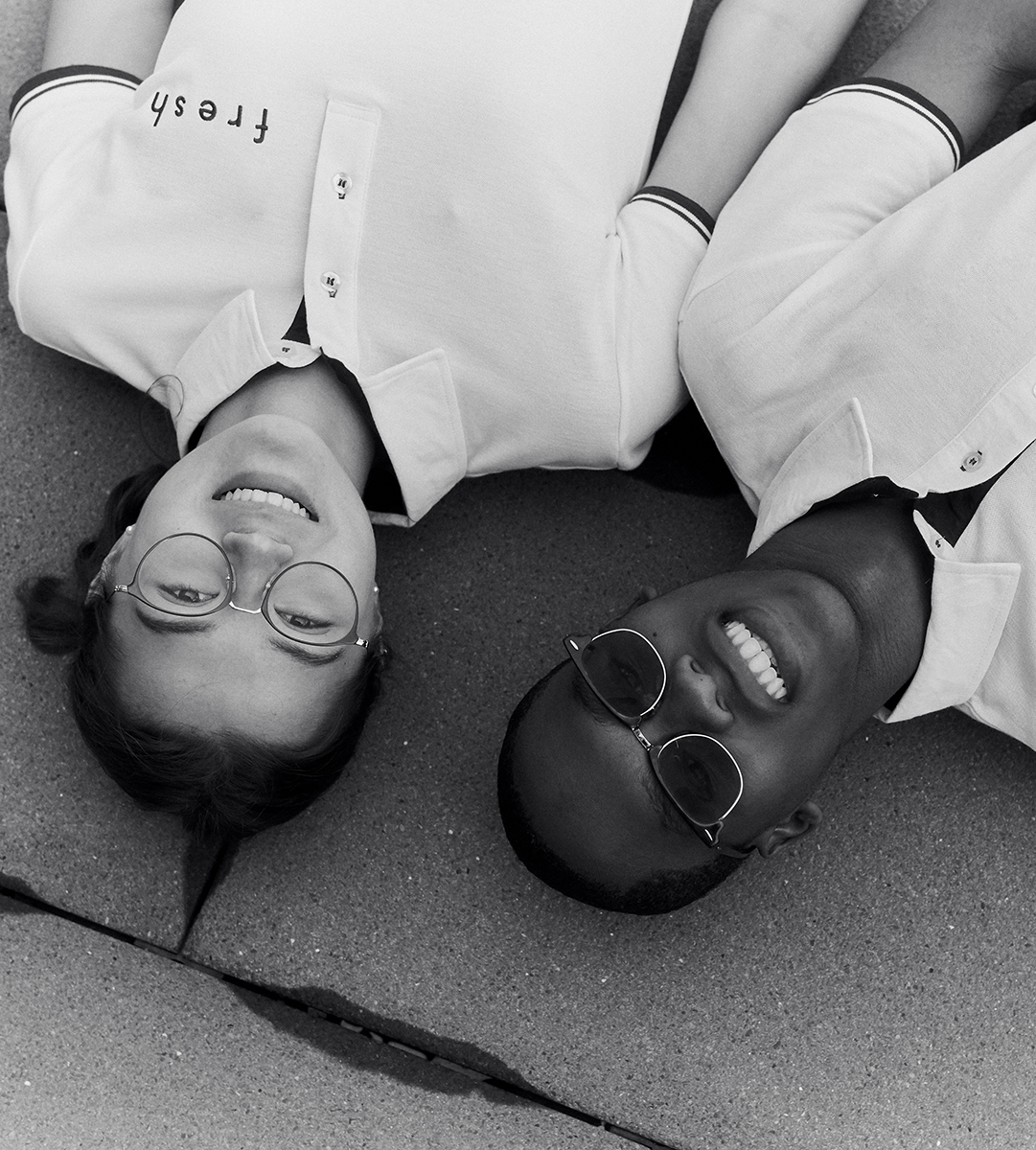 "Welcoming, professional and unique – there are no better words to describe my first impression of Glion."
Sofiya Pugachyova, Kazakhstan
Student committees and clubs
At Glion, you will be the driver of your own student experience and have the chance to try many new things.
You will automatically become part of our Student Government Association (SGA), where you can make your voice heard, organize committees and events and take part in the leadership of the school.
Our students also run a number of specialist committees, dedicated to the arts, the environment, charitable activities and more.
Joining a committee will allow you to explore your creativity and personal interests, while developing leadership and management skills by organizing events..
Examples include the Arts Committee, which provides a platform to celebrate the creative talent of students across all campuses; the Green Committee, which has a mission is to raise environmental awareness both on campus and in the local community; and the Networking Committee, which brings major industry players from varied backgrounds on campus to share their experiences.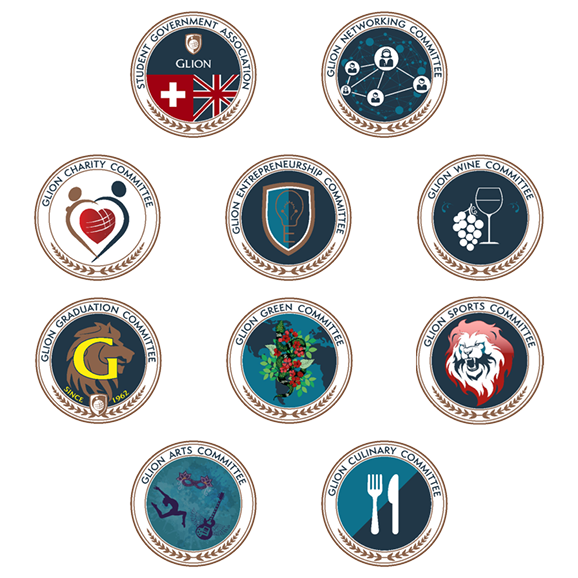 The Glion Ambassador Program
The Glion Ambassador Program supports students in developing and improving their leadership skills; which in turn strengthens future employability.
Selected each semester by Student Affairs, our Ambassadors aim to improve student life through peer-to-peer support, organizing events and activities on campus, while also representing the school during open days and VIP visits.
Any Glion student can apply to become an Ambassador, with Ambassadorships available across all academic semesters taught in Switzerland.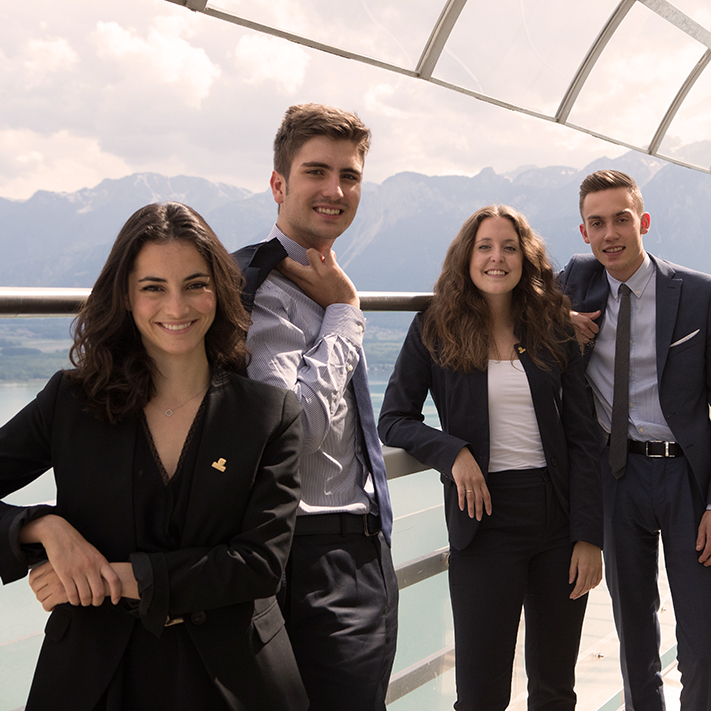 Eta Sigma Delta Honor Society
Eta Sigma Delta International Hospitality Management Society (ESD) is an international honor society for hospitality students. The organization recognizes the excellent performance of hospitality students in academics, professionalism, and service to the community. The professional benefits of Eta Sigma Delta include an opportunity for outstanding students to distinguish themselves in the eyes of educators, recruiters, and industry executives in an increasingly competitive industry.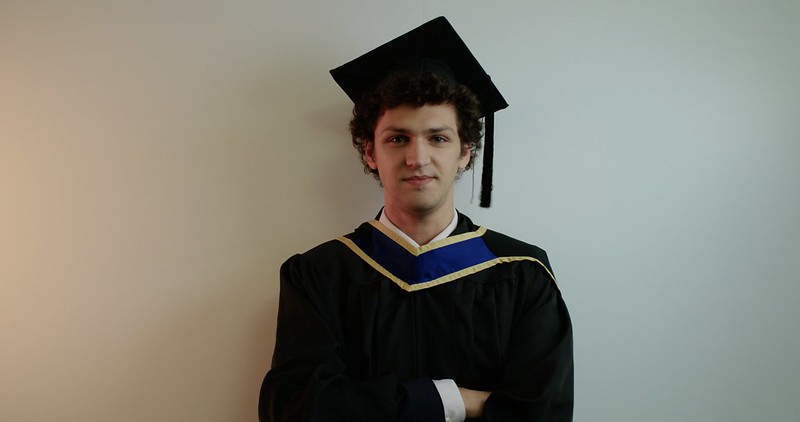 Explore Europe from your Swiss home
Studying in Switzerland puts you at the heart of Europe; with capital cities, five-star attractions and many places of cultural and artistic interest all within close reach.
Some of the cities that our students regularly visit are Milan, Lyon, Annecy, Chamonix and Turin. In addition, students can join trips that are more adventurous or sports-focused, such as canyoning, paragliding, skiing, tobogganing or rafting.
Sometimes excursions are organized around events, such as the Lausanne Marathon, or to theme parks like Europa Park. Other trips include paintballing, cultural outings, vineyards, the Strasbourg Christmas Market and Swiss Discovery Tours.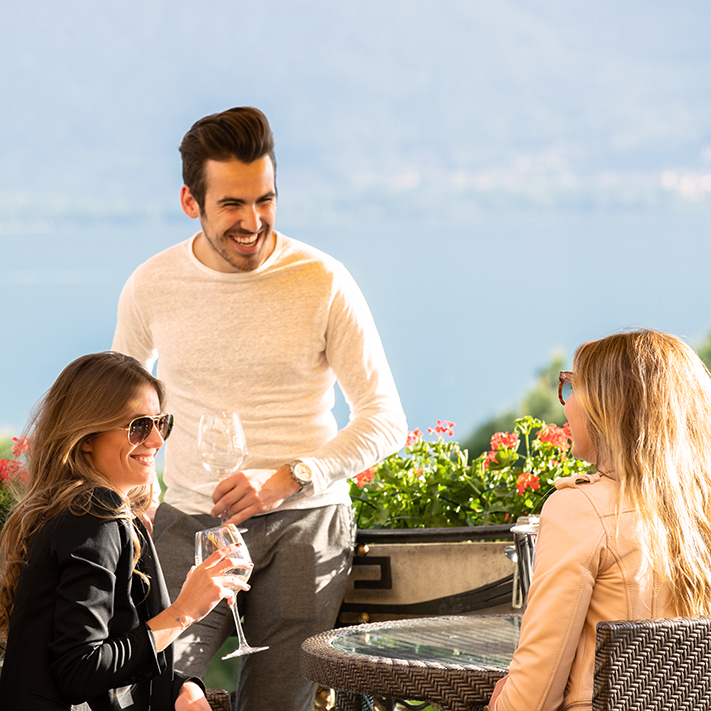 Healthy bodies, healthy minds
Switzerland is a place where happiness comes as standard – it is ranked among the world's three happiest countries, according to the World Happiness Report.
Study here and you will discover for yourself how the Swiss are happily immersed in healthy outdoor pursuits, great cuisine, art and culture.
Though famous for its skiing and winter sports, Switzerland is a year-round magnet for those who love the outdoor life, with exceptional hiking and mountain biking available in the summer months.
And as a Glion student you'll have world-class cultural events, such as Art Basel and the Montreux Jazz Festival, on your doorstep.
For active types, there are plenty of sports and other healthy pursuits available on campus or close-by. Glion has a gym and fitness room on site, while Bulle offers free memberships to two fitness centers and a racket club. Team sports on both campuses include football, rugby, volleyball and basketball.
Plus there's a wide array of healthy activities to choose from, including running, hiking, tennis, badminton, yoga and group classes.
We are also dedicated to supporting healthy minds. On both our Swiss campuses, students can access support and guidance on a range of issues through the Health and Welfare department, including:
· Physical Health
· Emotional Health
· Social Health
· Welfare
· Nutrition
You can read more about our policies and counselling options here.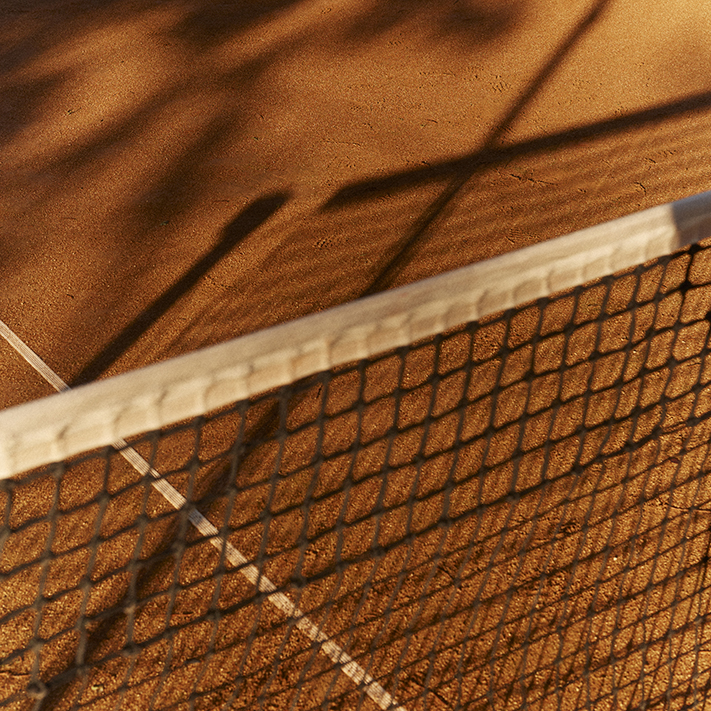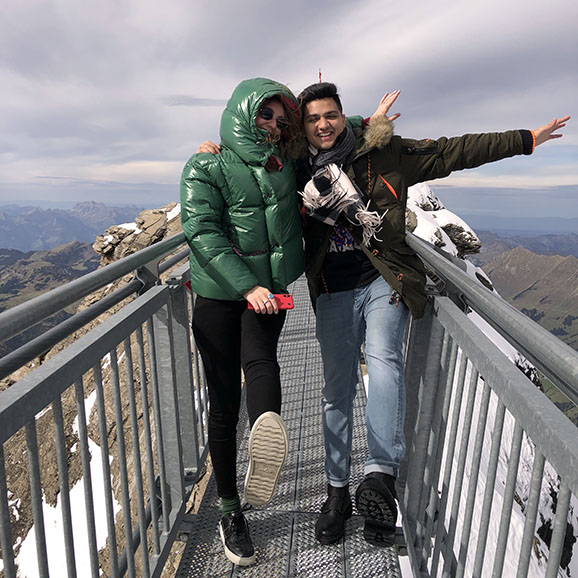 Next open day:
23 April
GLION SPIRIT

Pitch perfect: students hone their events skills in a soccer setting

GLION SPIRIT

Perfectly prepared: Glion Master's education provides Fabienne's startup launchpad

GLION SPIRIT

Wise words: hospitality career insights from Jonathan Humphries

GLION SPIRIT

Quest for quality: the perfect environment for luxury study

GLION SPIRIT

Valuable lessons for BBA student Victor Laursen