Leadership Group: Jacqueline Moore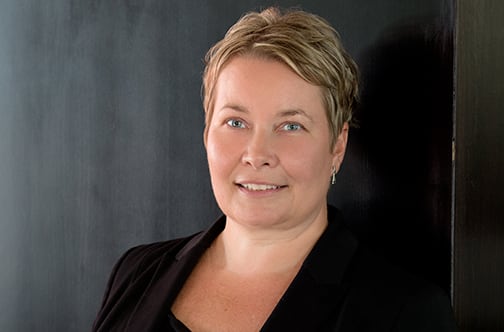 Jacqueline Moore
Dean of Students
Jacqueline Moore has been with Glion Institute of Higher Education for over five years, bringing her considerable experience of hospitality and academia to a range of roles.
Born in England, Jacqueline graduated from Manchester Metropolitan University with a BA (Hons) degree in International Hotel Management, before going on to study an MA in Open and Distance Education, and a PG Diploma in Social Research Methods. After completing a graduate management programme at London Marriott Hotel Regents Park, Jacqueline moved to Switzerland in 1997, taking on the role of Hotel Organisation Course Instructor at HOSTA Hotel and Tourism School.
Jacqueline then sharpened her teaching prowess by working as a Lecturer, as well as an Academic Quality and Development Coordinator, at IHTTI School of Hotel Management. While there, she designed and produced new learning materials, enhanced the academic quality standards and lectured on Bachelor's-level programmes.
She then worked as an SEG Academic Quality and Development Coordinator for Swiss Education Group (SEG), tasked with defining, implementing and maintaining the academic quality of three Swiss hotel schools.
Joining Glion in 2011, Jacqueline originally worked as a Lecturer, teaching Hospitality at both undergraduate and graduate level, supervising undergraduate dissertations and serving as the MBA Online Lecturer. Her hard work and talents saw her win two Glion Staff Awards in 2014, for Innovative Learning, and Teaching and Learning Excellence. She became Assistant Dean for the Glion campus in 2016, before progressing to the Dean of Faculty role a few months later.
She is currently studying a Doctorate in Education at the University of Liverpool. She was appointed Dean of Students, for both the Glion and Bulle campuses, in June 2017.