Leadership Group:
Marc Jensen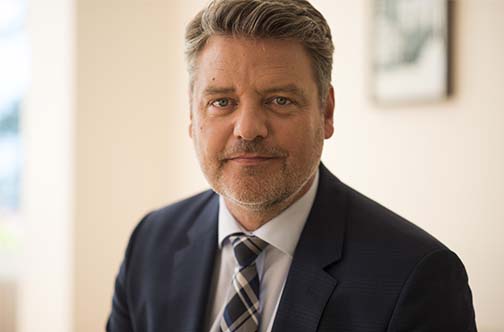 Marc Jensen
Head of IT Operations & Business Applications
Marc is the Business Relationship Manager between GIHE and Sommet Education IT central department. He is responsible for developing a sustainable, customer-focused environment to improve the quality of technology services used by the schools for the benefit of all staff, faculty, and students; implementing, managing, and delivering IT support for business applications; and ensuring IT operations, including help desk management and IT services.
Marc has experience in transition, support model, ITIL implementation, strategy implementation and enterprise architecture as well as functional experience in master data management, customer service, supply chain and human resources. He was previously IT Director for Switzerland at the Adecco Group in Lausanne. Prior to that, he was employed by Alstom Power/GE in Baden in various global functions, as Head of IT Architecture and Integration and Head of Key Applications and IT Integration. Marc holds a Bachelor degree in Mathematics and Computer Science.