Leadership Group: Vasileios Boufidis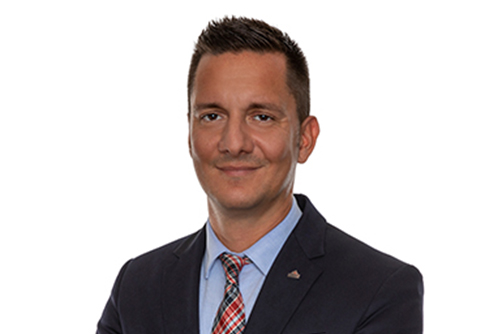 Vasileios Boufidis
Head of Safety and Security for Glion
Vasileios joined Glion Institute of Higher Education (GIHE) in January 2016. Since then, safety has been approached from a different perspective: integrity, resilience and a fair balance between safety and student life have been his focus.
Born in Greece, where he lived until the age of 18, Vasileios moved to Michigan, USA, where he graduated with an Associates in Criminal Justice-Security Transfer from Oakland Community College and a Bachelor in Criminal Justice-Sociology from Oakland University.
Vasileios later moved to Philadelphia, USA, where he graduated with a Master's in Psychology from Drexel University. During his Master's studies, he acquired certifications from the Federal Emergency Management Agency (FEMA) in various emergency and security topics. He also took an internship with the Drexel Public Safety Department, where he collaborated with the Fire, Investigations and Operations departments. After graduating from Drexel, he continued to be employed with the Public Safety Department, contributing to the creation of an internal Police department.
After 10 years of living in America, Vasileios moved back to Greece. He joined the Army, being sent to Nicosia, Cyprus, and becoming a Staff Sergeant. He then moved to Switzerland in 2016, initially becoming Security Manager for the Glion Bulle campus. A few months later his role expanded to incorporate the Glion/Montreux campus.
In September 2018, he was appointed Head of Safety and Security for the campuses of Glion Montreux, Glion Bulle and Les Roches Crans-Montana. He is also a consultant for Glion's campus in London. He currently leads the security teams, with the support of the Campus Security Coordinators of all three campuses.