Leadership Group: Christophe Gulli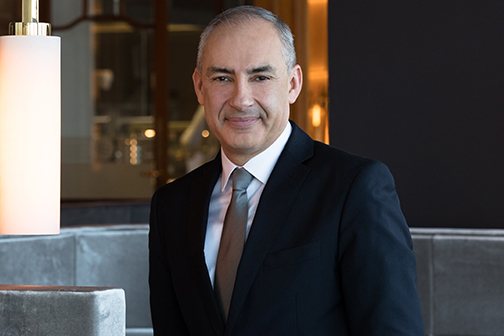 Christophe Gulli
Dean of Practical Arts
Christophe joined Glion Institute of Higher Education in 2017, arriving with considerable experience of working in some of the world's finest hotels and higher education institutions.
Born in France, Christophe began his education by studying at Hotel School Poligny, achieving both a Certificat D'Aptitude (1989) and a Brevet De Technician Hotelier Restaurant (1990).
He then began his hospitality career in 1991, working at the luxury Grand Hôtel de Cala Rossa & Spa for several years. Christophe then progressed into a number of Head Bartender roles at some of France's finest hotels, including the five-star Hotel Les Airelles and the Résidence Pierre Et Vacances Le Christiana.
In 1998, Christophe moved to Switzerland. He spent three years working as Head Bartender at the luxury five-star destination Le Mirador Resort & Spa. While working in these positions, Christophe strengthened his skills in food and beverage, communication, teaching, teamwork and more.
It was after this that Christophe transitioned into lecturing, joining École hôtelière de Lausanne. Over 16 years, he progressed from a Service Instructor to Senior Lecturer for Practical Arts and Pedagogical Programme Manager. While at Ecole, Christophe managed workshops, staff and faculty scheduling and recruitment, as well as teaching on a range of courses at both undergraduate and postgraduate level.
Now, we are delighted that Christophe is bringing his considerable expertise in hospitality to the role of Dean of Practical Arts.