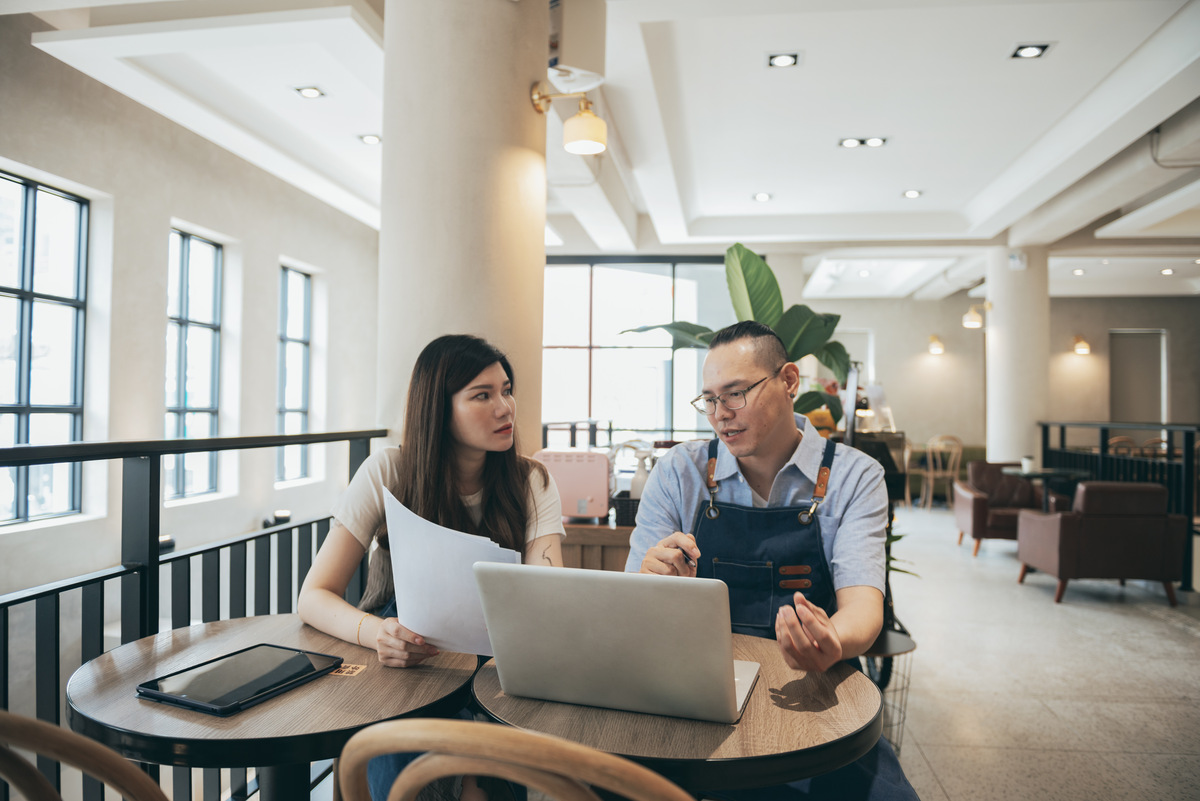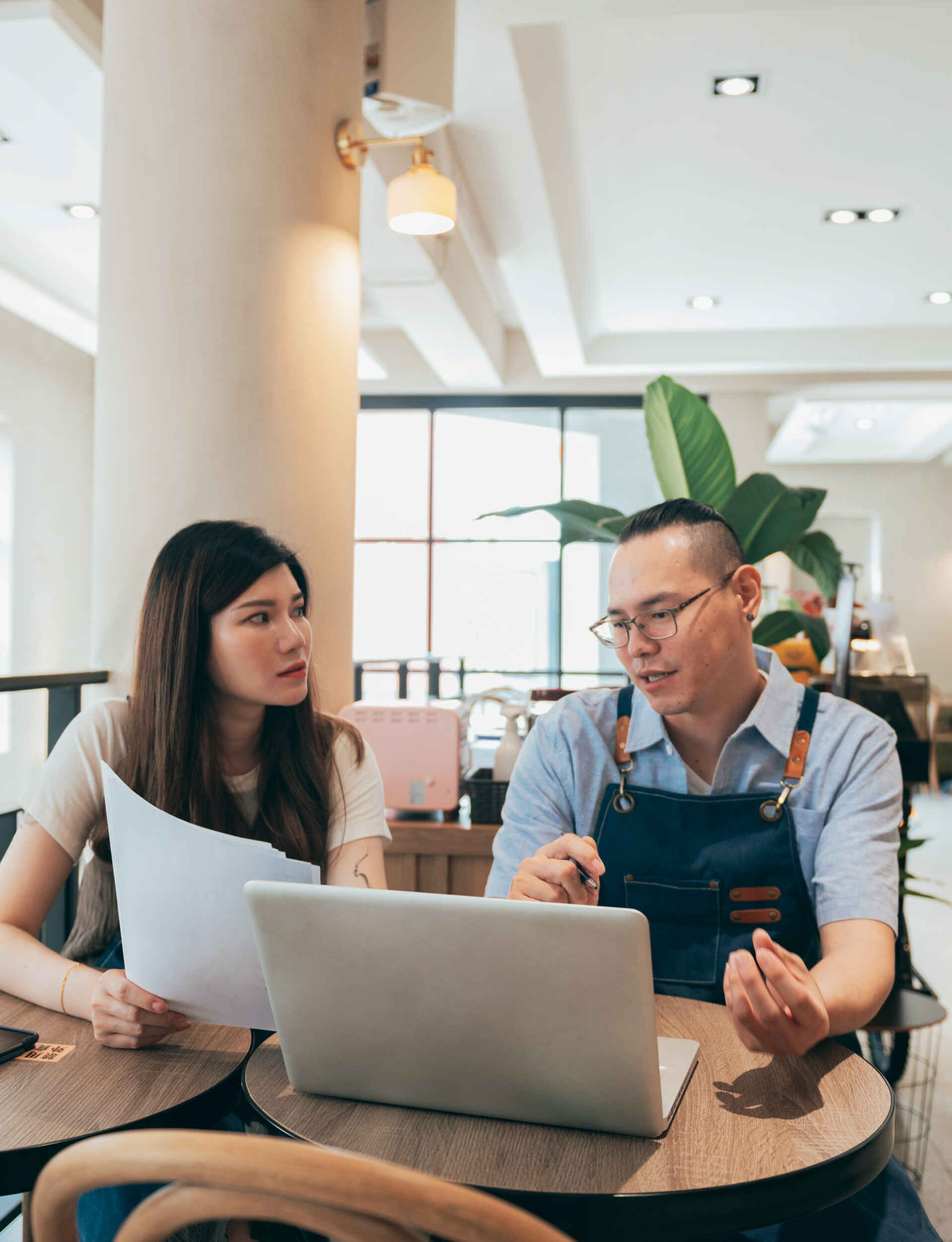 The hospitality industry is vast, exciting, and expanding in many directions. It's one of the world's fastest-growing sectors for employment. It offers diverse career paths, from luxury hospitality, event planning, and hotel management to tourism and roles in food and beverage.
With so many options, choosing the right path can be overwhelming, especially when considering the different education and training requirements, job outlook, salary expectations, and opportunities for career progression.
In this guide, we'll take you through the different career paths in hospitality.
Introduction to hospitality
The hospitality industry comprises businesses providing services such as food and beverage offerings, accommodation, entertainment, tourism, and venue management.
As an industry with global reach, hospitality generates significant income and employment opportunities and plays a crucial role in supporting the world economy.
Why work in hospitality? Hospitality is an exciting industry that provides many opportunities for personal and professional growth and the chance to travel and work in different areas of the world.
Working in hospitality can help develop valuable leadership, communication, problem-solving, and customer service skills.
Is hospitality a good career? Hospitality is a great career for anyone with a strong work ethic and a passion for creating positive experiences for others. It's a dynamic industry that's rapidly growing, with all kinds of career opportunities.
From entry-level roles for school leavers to executive management positions for experienced professionals or hospitality entrepreneurship, there are many rewarding options.
Build the foundations for a career of leadership in hospitality management.
This Bachelor degree immerses you in the skills, knowledge, and hands-on experience to make an impact in hospitality management.
Bachelor in hospitality management
Types of careers in hospitality
There are many career paths in hospitality, ranging from entry level to management roles, and each comes with unique responsibilities and requirements.
Management roles
This hospitality career path involves supervising the day-to-day running of restaurants, hotels, and resorts. Most hospitality management positions typically require a Bachelor of hospitality management and several years of experience in a relevant area.
Hotel manager
Hotel managers are responsible for all aspects of operations, including employees, guest relations and services, marketing, and financial management. They ensure the efficient running of the hotel while focusing on providing an excellent guest experience.
They typically have to oversee multiple departments within the hotel, such as the front desk, food and beverage services, and housekeeping.
Food and beverage manager
Food and beverage management involves overseeing all aspects of a hospitality business's food and beverage service, such as a café, bar, restaurant, or banquet facility.
While many food and beverage managers have a background in the culinary arts, they are typically responsible for menu planning, ordering, inventory management, staff training, and quality control.
Event manager
Event management involves organizing conferences, corporate meetings, festivals, weddings, and other gatherings. They'll work closely with clients to determine their needs and oversee all elements of planning, from budgeting and scheduling to venue selection and vendor management.
They work alongside coordinators, technicians, and decorators to ensure the event goes smoothly.
General manager
A general manager oversees all aspects of a hospitality business. They'll work with the heads of departments, such as event managers, food and beverage managers, and sales and marketing managers, to ensure smooth operations.
Operational roles
Operational roles within the hospitality industry focus on running the day-to-day functions of a hospitality business such as a bar, restaurant, or spa. These roles typically include housekeepers, bartenders, kitchen staff, chefs, servers, and front desk staff.
They are responsible for maintaining the cleanliness and standards of the business and providing excellent customer service.
Take your hospitality management career to the next level.
With this Master's degree you'll develop the management skills you need for a world-class hospitality role.
Masters in hospitality
Housekeeping supervisor
Housekeeping supervisors manage housekeeping staff and ensure all areas are cleaned and well-maintained. Their role involves training staff, maintaining an inventory of supplies, and ensuring work is carried out to a good standard.
Housekeeping supervisors typically liaise with maintenance and the front desk to identify issues that need attention and ensure all guests' needs are satisfied.
Front desk receptionist
Front desk receptionists are usually the first point of contact for guests and customers. Front office management is responsible for greeting guests, checking them in and out, taking phone calls, making reservations, assigning guests to rooms, and maintaining accurate records.
This role is key in ensuring guests have a positive experience.
Support roles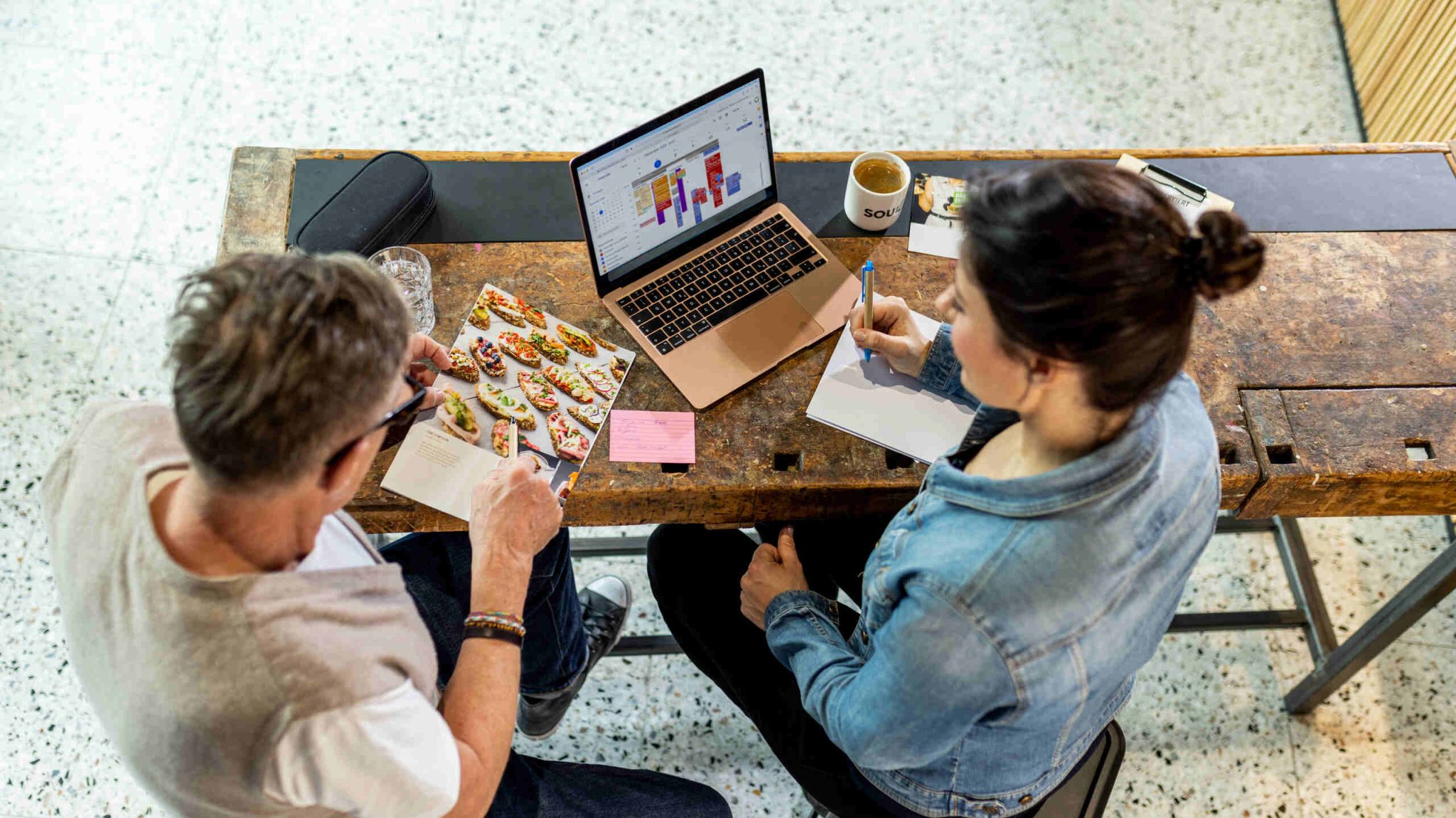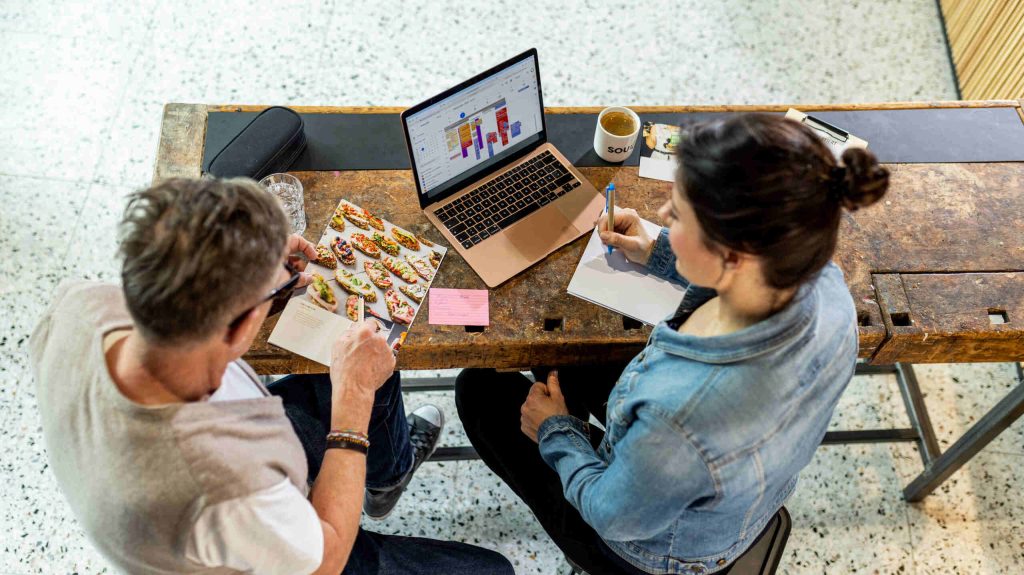 EMS-FORSTER-PRODUCTIONS/DigitalVision via Getty Images
These ensure the smooth running of the business but may not involve interacting with guests. These roles typically include positions within sales and marketing, human resources, and finance, and are responsible for promoting the business to potential customers, hiring and training staff, and managing budgets.
Sales and marketing
Working in sales and marketing within hospitality involves promoting and generating revenue for the business. As a marketing manager, you'll create marketing and advertising strategies and conduct market research to identify growth opportunities.
Sales and marketing professionals also build relationships with potential customers and partners, negotiate contracts, and manage budgets.
Human resources
As a human resources (HR) manager, you manage all staff-related matters such as recruitment, onboarding, training, and benefits. The role ensures that the business complies with current regulations and that staff relations issues, such as disputes and grievances, are dealt with correctly and lawfully.
HR professionals and managers develop policies supporting business goals and promoting a positive working environment.
Accounting and finance
A revenue manager is typically responsible for managing the financial areas of the business. They'll maintain financial records and budgets and prepare reports for management.
They'll also analyze financial data to spot trends and opportunities for revenue growth.
Education and training requirements
The education and training requirements will depend on the level of responsibility, and most management positions require hospitality degrees.
There are also certification programs in areas such as revenue management, hotel operations, and food and beverage management which can enhance job prospects.
As one of the world's leading hospitality schools, Glion offers hospitality degrees that will equip you with real-world experience in the industry and the opportunity to specialize in a chosen field, such as luxury management or event planning.
Our Masters degree in hospitality management includes real-world experience that helps you develop skills to manage business, operations, and staff.
Training programs and internships also offer valuable hands-on, practical experience, enabling students to learn specific skills and build professional networks.
The American Hotel and Lodging Association, the International Association of Hospitality Accountants, and the National Restaurant Association are hospitality industry associations and organizations that offer additional resources, education, and professional development opportunities.
What qualifications do I need to work in the hospitality industry?
A high school diploma or equivalent may be sufficient if you want to work in an entry-level position, such as a housekeeper, server, or bartender.
You'll require a bachelor's degree in hospitality for higher-level roles such as managers or executives. Hospitality internships and on-the-job training also provide valuable experience and an opportunity to develop skills.
How do I get started in a career in hospitality?
shapecharge/E+ via Getty Images
Your first step on a hospitality career path would be to research hospitality careers and the qualifications required for each role. This will enable you to decide which roles best suit your interests and whether you need a degree in hospitality.
Studying at a hospitality school in Switzerland with state-of-the-art facilities, such as Glion, will provide you with knowledge and skills in an international setting.
Switzerland has a long history of delivering excellence in hospitality, while Glion has over 50 years of providing world-class hospitality education.
What skills are needed for a career in hospitality?
Careers in hospitality require technical, interpersonal, and organizational skills. Some essential skills for a successful hospitality career include customer service, communication, problem-solving, teamwork, attention to detail, leadership, flexibility, time management, and technical time management.
Salary expectations and job outlook
Here are the average annual salary ranges and job outlooks for popular hospitality career paths in the US.
Hotel manager
Food and beverage manager
Event manager
Front desk receptionist
Housekeeping supervisor
Sales and marketing manager
Human resources manager
Revenue manager
Advancement and career development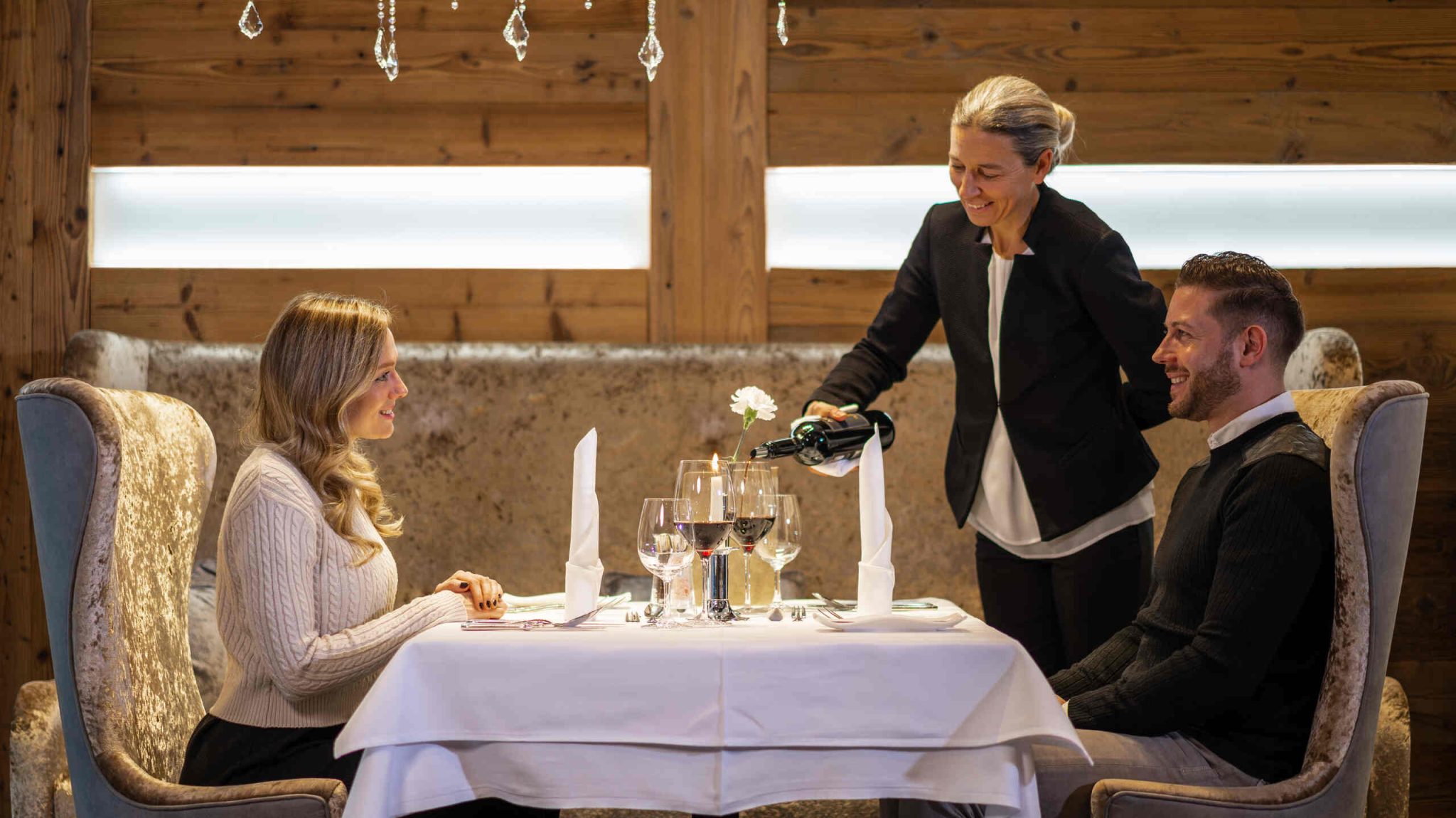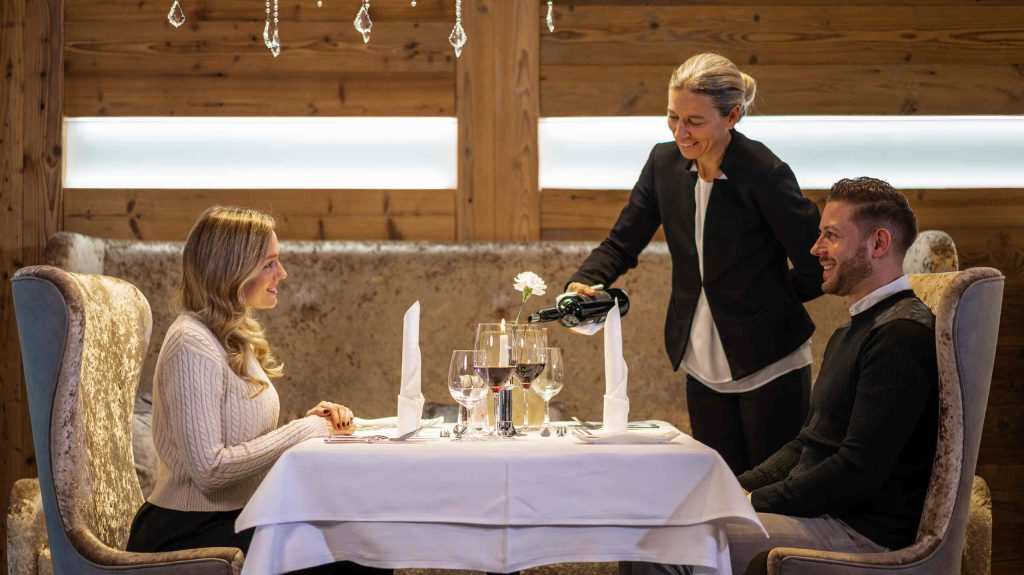 amriphoto/E+ via Getty Images
The hospitality industry offers a wide range of opportunities for professional development and career advancement.
Many hospitality employers offer education and training programs to advance employees' skills and knowledge.

Hospitality professionals can often gain experience in different departments and roles to expand their skill set.

Experienced professionals may guide and mentor entry-level employees to help them progress. Connecting with industry professionals can lead to career advancement through new job opportunities.

It's possible to progress to leadership positions, such as general manager, with strong performance and sufficient experience.
Conclusion
The hospitality industry offers various career paths, from management to operational and support roles, with opportunities for advancement and professional development.
For a successful hospitality career, you'll need a positive attitude, a passion for customer service, and a willingness to learn.
Photo credits
Main image: shih-wei/[E+ via Getty Images