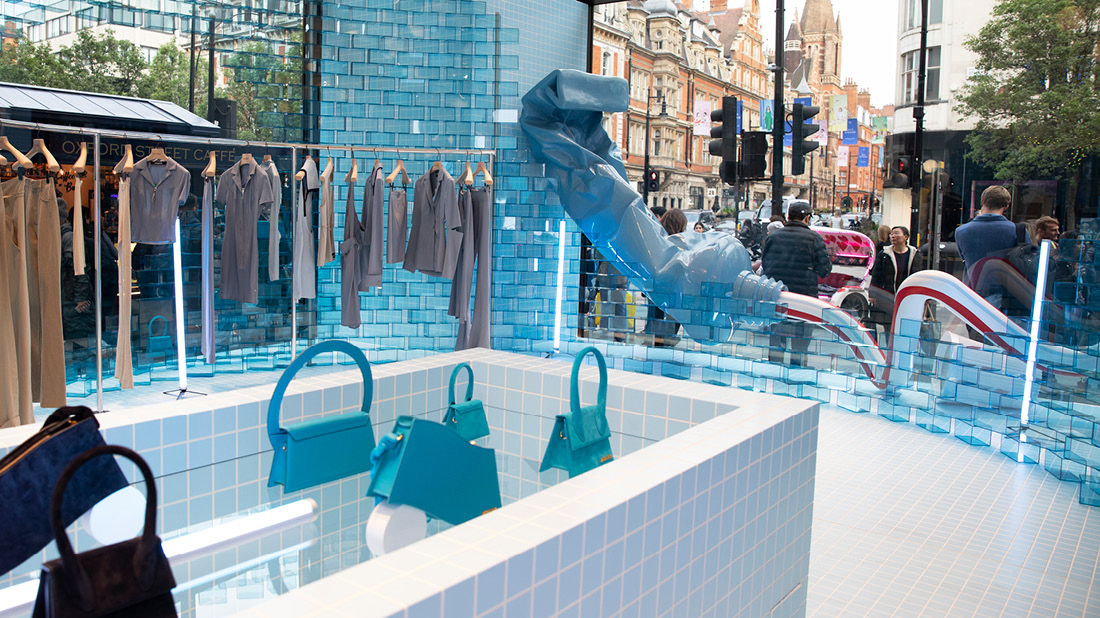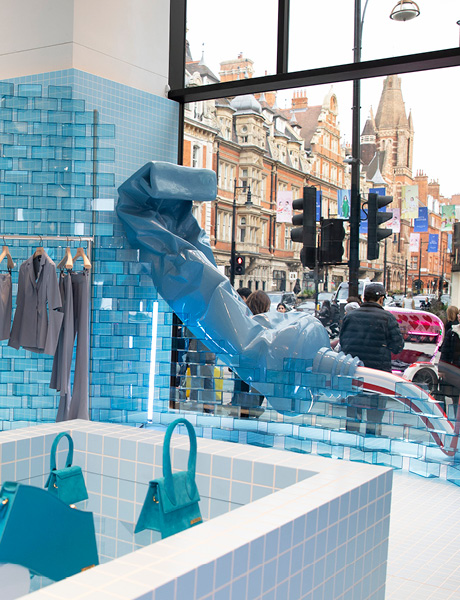 Travel is back with a vengeance this summer, and as wealthy consumers seek to spend their lockdown savings, so the recent vogue for high end pop-up stores has moved up a level. We pick five destinations which are magnets for interesting luxury brand concepts…
According to luxury blogger Neha Menon, we can trace the origins of the luxury pop-up store to the year 2004, when Japanese brand Comme des Garcons created a pop-up in the German capital, Berlin.
Since then, luxury brands have embraced the concept as a perfect way to entice the all-important Millennials and Gen-Zs, who represent their future core clientele.
With travel – and physical shopping – now very much back on the agenda, a number of eye-catching, customized pop-up concepts have appeared throughout the past 12 months, with more certain to come during the summer and fall seasons.
Here are five prominent Global destinations in which pop-ups appear – and disappear – with regularity, together with some of the brands who temporarily called them home:
London, UK – Jacquemus
One of the objectives for a pop-up is to create a splash on social media, as well as giving consumers access to your product ranges in places where you haven't previously operated a physical store. As such, the recent concept by fashion brand Jacquemus at London's Selfridge's can be judged a dual success!
Named JACQUEMUS 24/24 the pop-up was exactly that: a 24-hour experience that made use of three locations in and around the iconic department store. The main event was housed within a purpose-built pavilion on the site used for Selfridge's annual Christmas market. Inside the store itself, meanwhile, was a showcase for products that also incorporated a window display with a giant tube of toothpaste (see main image) as its centerpiece!
In addition, and in a similar fashion to the brand's previous pop-ups in Paris and Milan, the London concept also housed rows of vending machines filled with Chiquito and Bambino bags, as well as trademark striped bucket hats.
The popup ran until 4 June, but UK-based devotees of Jacquemus can be consoled by the simultaneous arrival of a permanent accessories concession at Selfridge's.
Portofino, Italy – Spinnaker/Giorgio Armani
Founded in 1972, Spinnaker is among Italy's most prestigious multibrand fashion retailers. To help celebrate its golden anniversary, the family-owned business partnered with Giorgio Armani to create a pop-up in the high class Italian resort of Portofino, which, in a nod to the nautical origins of its name, was located on the floating pier called La Gritta.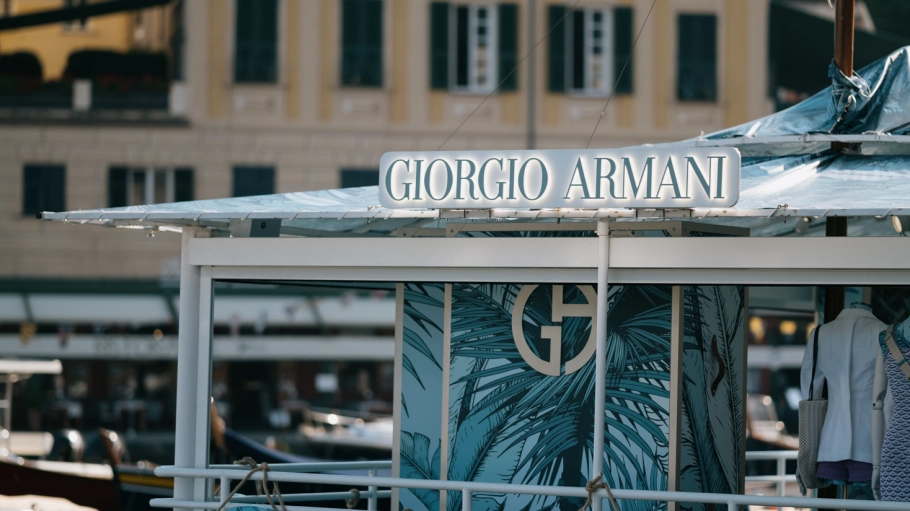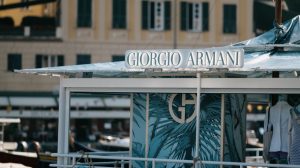 The Spinnaker x Armani store – which opened from 7 to 17 July – carried the name "Mare Pop Up" and was designed with distinctive marine patterns and bright summer colors, to provide a fitting showcase for the new Giorgio Armani Mare beachwear collection.
Elsewhere, Dior installed an example of its pop-up 'resort store' concept in the nearby bay of Paraggi – the only sandy beach near Portofino. It has also created a garden spa pop-up at the luxurious Splendido hotel, which is open until the end of September.
Sentosa, Singapore – Burberry
International luxury fashion brand Burberry began taking its summer capsule collection to luxury destinations around the world last year. That first season featured takeovers in Bangkok, Dubai, Ibiza, Miami, Mykonos and Xiamen.
As The Insider went live, the brand had just completed the newest venture in this globetrotting campaign, in collaboration with Tanjong Beach Club – a venue rated among the world's best and situated on a sun-soaked stretch of sand in the island getaway of Sentosa.
As well as splashing its trademark design on parasols and beach furniture throughout the club, Burberry also created a pop-up store to sell its TB Summer Monogram collection, including sandals, sunglasses and towels.
Next stops for the Burberry summer pop-up tour include France's Saint-Tropez, Busan in South Korea and the Balearic island of Ibiza.
New York, USA – Salvatore Ferragamo
As one of the world's great shopping destinations, it's no surprise that New York enjoys more than its fair share of luxury pop-ups. Latest to hit the Big Apple is the Italian brand Salvatore Ferragamo, which has taken a 250 sq. m space at 63 Greene Street, in the heart of the city's trendy SoHo district.
"SoHo's cobblestone streets have long symbolized a distinctly youthful spirit. As a brand, we thrive on the inherent energy of New York's downtown culture, so it's a natural home for us. In this sense, our new store represents a unique opportunity to cultivate a space where people can come together, spend time, hang out, and, hopefully, experience something new," said Salvatore Ferragamo North American CEO Daniella Vitale.
The 'new' in this case is centered on technology; notably an opportunity for visitors to create their own NFT artwork, as well as the chance to purchase limited edition capsule ranges featuring the designs of digital artist Shxpir – the proceeds of which are being donated to The Center, one of New York's oldest-established LGBTQ+ organizations.
Dubai, UAE – various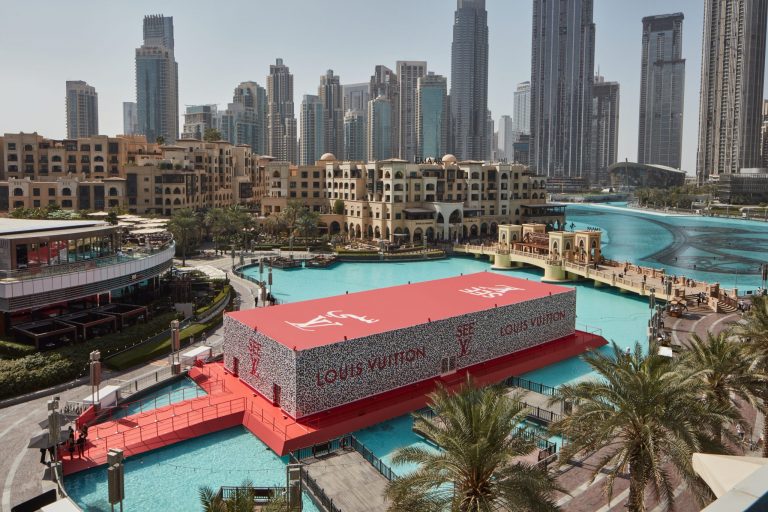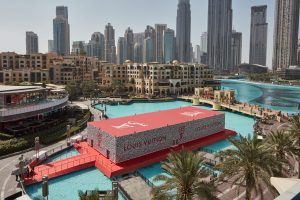 Luxury shoppers' paradise Dubai is naturally a pop-up magnet, with many brands setting up temporary home across the city-state in recent years. One of the most recent to arrive was Prada, which opened a more traditional pop-up outlet in the Mall of the Emirates to showcase its new Tropico range of summer season ready-to-wear items and accessories.
Before that, Gucci chose the iconic Burj al Arab tower to locate its pop-up store, which commemorates the brand's 100th anniversary and also coincided with the opening of Dubai Expo. As well as offering wonderful views from its 142-meter elevation, the store sold limited edition ranges influenced by the brand's heritage, together with Gucci Lifestyle and Gucci Décor collections.
And in October last year, LVMH chose Dubai Mall to unveil a pop-up showcasing its latest LV Volt jewelry collection, along with other watches and pieces. More recently, the brand arranged for its traveling 160th anniversary exhibition 'SEE LV' to touch down in Dubai, in a spectacular temporary space suspended on the water next to the Dubai Mall Fountain.
Photo credit:
Main image – Zeinab Batchelor
Immerse yourself in luxury
Our new Executive Master's in Luxury Management and Guest Experience is purpose-designed for individuals with at least five years of professional experience – offering flexible study that means there's no need to give up your current role.