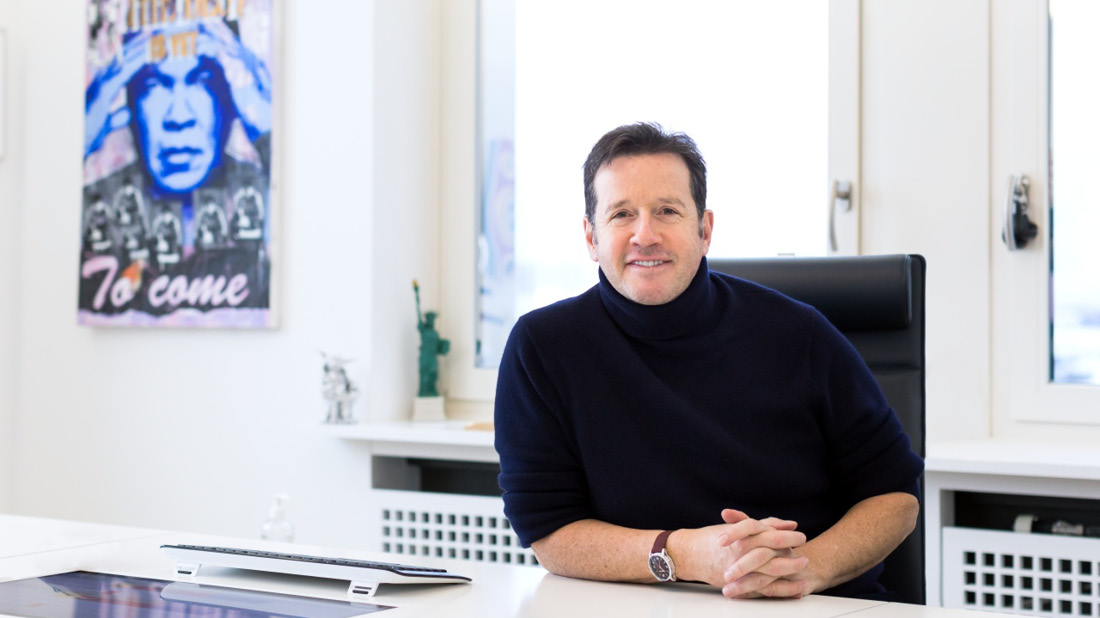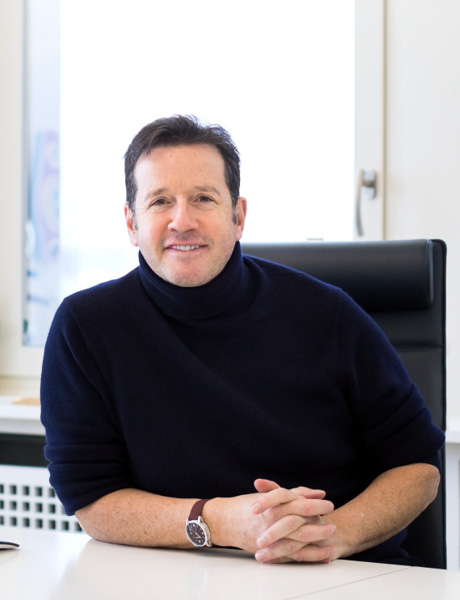 After more than a quarter-century at luxury watchmaker Audemars Piguet, including eight years in the CEO's office, François-Henry Bennahmias shows few signs of resting on his laurels, despite the company achieving record sales and breaking the €1 billion turnover barrier under his tenure. We found him in typically robust, but also reflective, mood when we sat down for an interview which offers an intriguing glimpse into the company's future…
Audemars Piguet may be one of the world's oldest watch manufacturers, but you will never find it rooted in the past. Family-owned and fiercely independent, it has prospered through innovation, not least with the ground-breaking Royal Oak of 1972. The world's first luxury sports watch remains a leading light in the company's portfolio, alongside its younger sibling the Royal Oak Offshore.
More recently, Audemars Piguet made waves with the debut in 2019 of the Code 11.59 collection, which featured a host of new movements including the first self-winding chronograph movement to be manufactured in-house.
This same innovative thinking also characterizes the company's new adventures in hospitality, in the striking shape (it's designed by noted Danish architect Bjarke Ingels) of the Hôtel des Horlogers in Le Brassus, the Swiss village which is also home to the company's headquarters.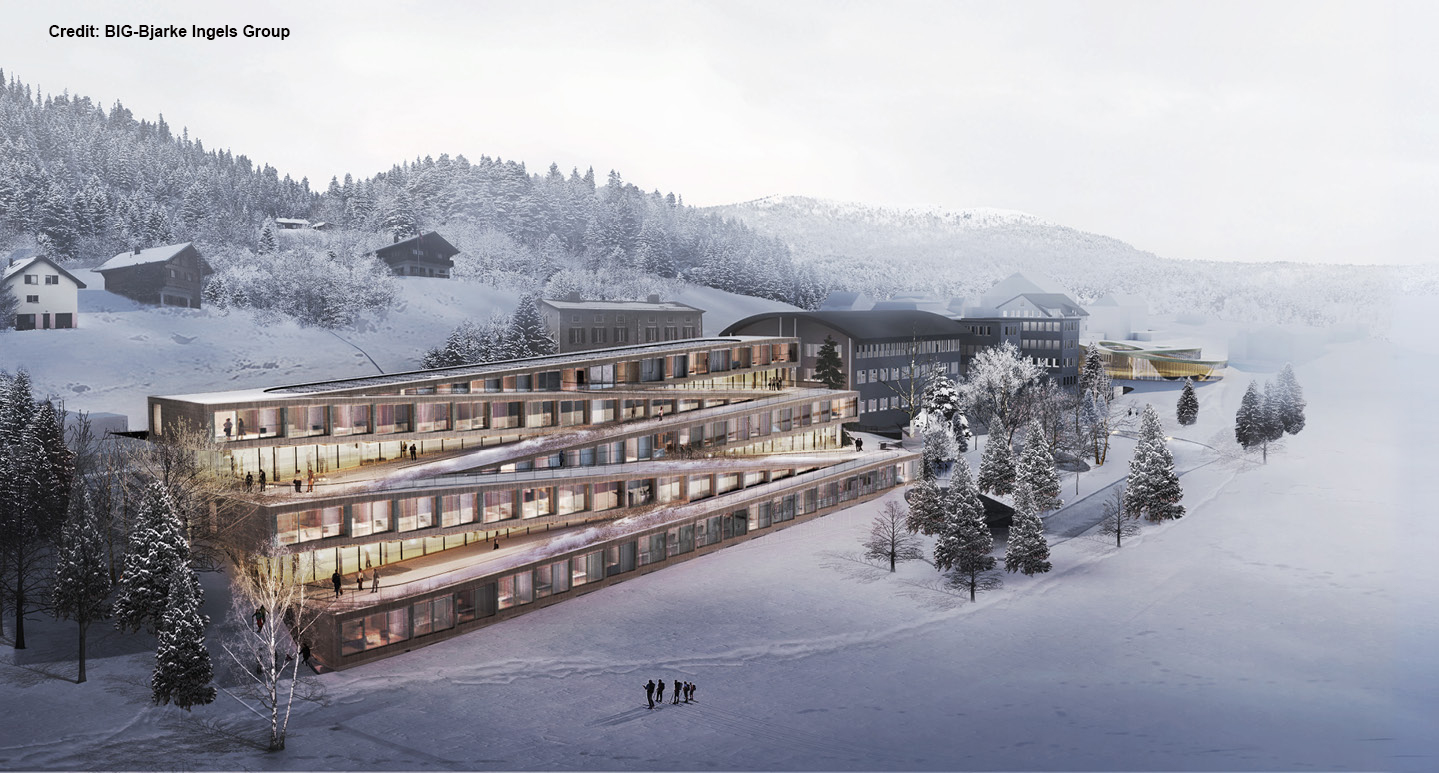 Where does this drive for innovation – for doing things differently – come from? We thought the best place to start would be right at the top: CEO François-Henry Bennahmias. A former ranked golf professional who traded the world of competitive sports for the luxury business, he first joined Audemars Piguet in 1994, rising through the ranks to take the top job in May 2012.
With his reputation for having an energetic mind, and for plain speaking, it was an interview The Insider looked forward to immensely. And it didn't disappoint…
The Insider (TI): As a business leader, how important is for you to keep a focus on the future?
François-Henry Bennahmias (F-HB): It's funny – the other day I was watching a video by Simon Sinek, where he talked about getting rid of the title CEO and replacing it with 'CVO' – Chief Vision Officer. And there's something in that; because when you run a business you have to be able to lead, obviously, but you also need to be able to see things that others will not see; or at least to see before others.
At the same time, the biggest mistake people make today, in my mind, is embracing the future without questioning it sufficiently. Take digitalization. Everything is going to be digital they said. Well, guess what? Covid has shown us that right now people cannot stand sitting in front of screens for hours and hours. They want human interactions; to be able to talk without any more screens. You can digitize the world however you want, but nothing will ever replace how you and I interact as human beings; and how I can deliver the emotion of a brand like Audemars Piguet, so you say, 'this is a brand that talks to me'.
TI: What does all this mean for Audemars Piguet as a brand, in terms of how it engages with its customers?
F-HB: Digital will be a part of it, of course. You cannot turn it off now; it's part of today's world. But it's not the only answer. I cannot share too much but I can tell you that our goal is to work exceptionally hard on all these small details that will make a difference between you going to Audemars Piguet or to another watch company.
TI: As a brand, you've already made waves by moving away from the traditional retail storefront and into these more discreet AP House (see image below) settings. Do you see this continuing?
F-HB: There will always be an appreciation of craftsmanship, exclusivity, luxury; and our watches generate real passion. Let's give people the time and the place to learn more about our craft without having the commercial pressure to be in a boutique. Our AP Houses are meant exactly for that: immersing clients in our universe, switching away from the commercial environment and focusing more on what kind of home away from home we can imagine for our clients.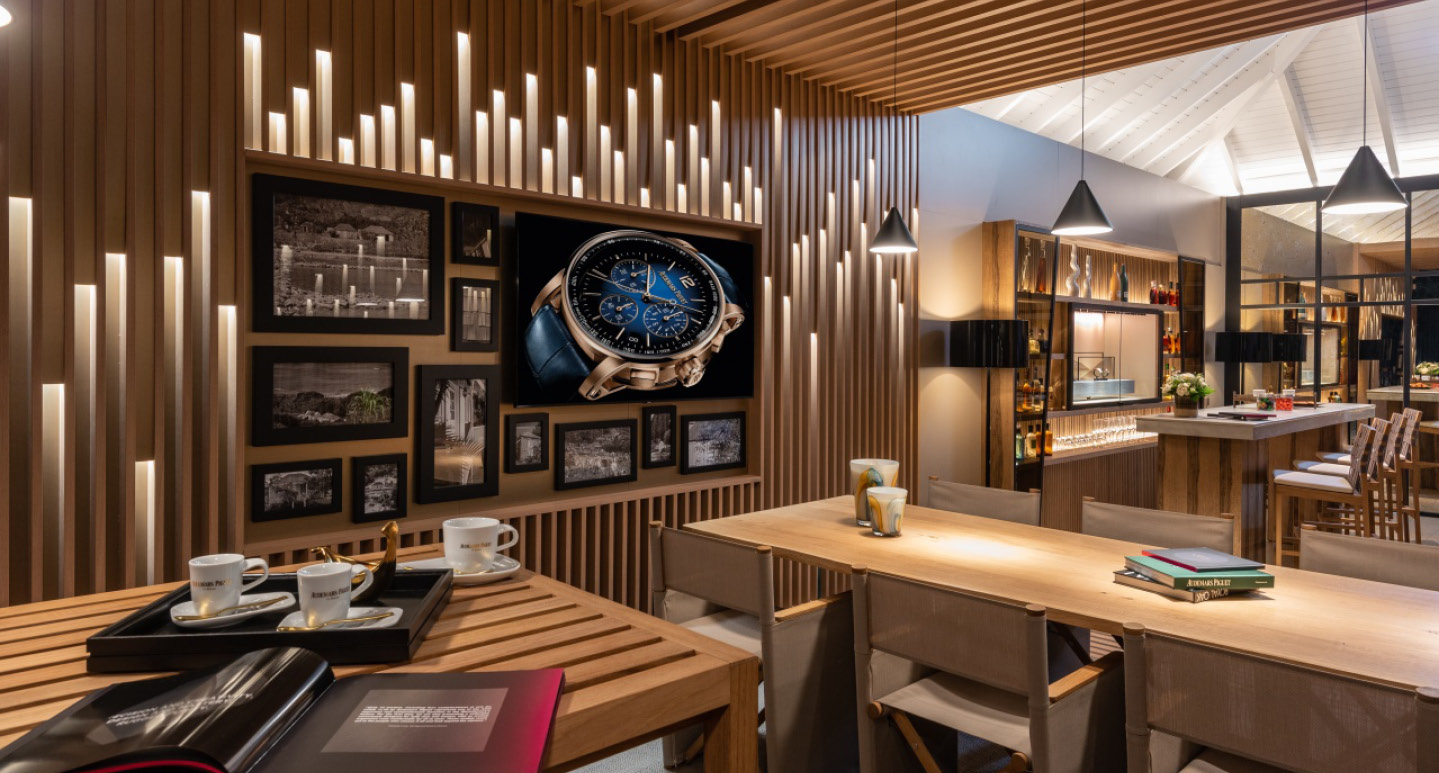 TI: Does this change how you go about developing deeper and more meaningful customer relationships?
F-HB: Yes, it's how we are going to make a difference. Luxury brands are about delivering emotions. How are we going to make someone feel that they really want to buy a watch from us? The mistake that so many fashion and hotel brands make today is that they want to standardize the experience. You can't; it's not one size fits all.
That's why today when we hire people for customer facing roles, we don't recruit them from the luxury world. We hire bartenders, waiters, staff from hotels, people who can show the love to the customer and who care. If you can show the love, we can work together.
TI: Your mention of hotels brings me on to the Hôtel des Horlogers. It opens next year, what can we expect?
F-HB: It's a contemporary hotel where all travelers are welcome, and it is also a statement from an architectural point of view. But above all we want our hotel to be warm, welcoming, and to reflect the mindset of our valley, which is a fabulous place to visit all year round, whether you want to go skiing in winter or mountain biking in summer.
TI: Let's turn our attention back to the core of the company – the watches. Can you give us any clues as to the future direction of travel for Audemars Piguet?
F-HB: I'll give you one word which defines what we are working on right now: ergonomics. How a watch feels on your wrist, no matter how big or thick it is. And you would be shocked – blown away even – by how tiny details can change the ergonomics of the watch. But the time this takes to get right is crazy! Sometimes just changing the angle of the lugs by two or three degrees takes nine months to a year.
There are so many little things you have to work on; but that's the beauty of watchmaking: behind perfection – which looks so simple – there are years and years of work.
TI: What will this mean in practice for your watches?
F-HB: We are changing the way we put mechanisms together. We speak today about robust designs, so watches resist to wear and tear no matter what you do with them. Robustness hasn't always gone together with ergonomics. If you say to someone 'robust', they naturally think big and strong. But we want robust and also thin; potentially curved!
We're going to see a lot of incredible innovation from Audemars Piguet in the next two-to-three years. For example, we have one collection launching in 2023 which we've already been working on for five years…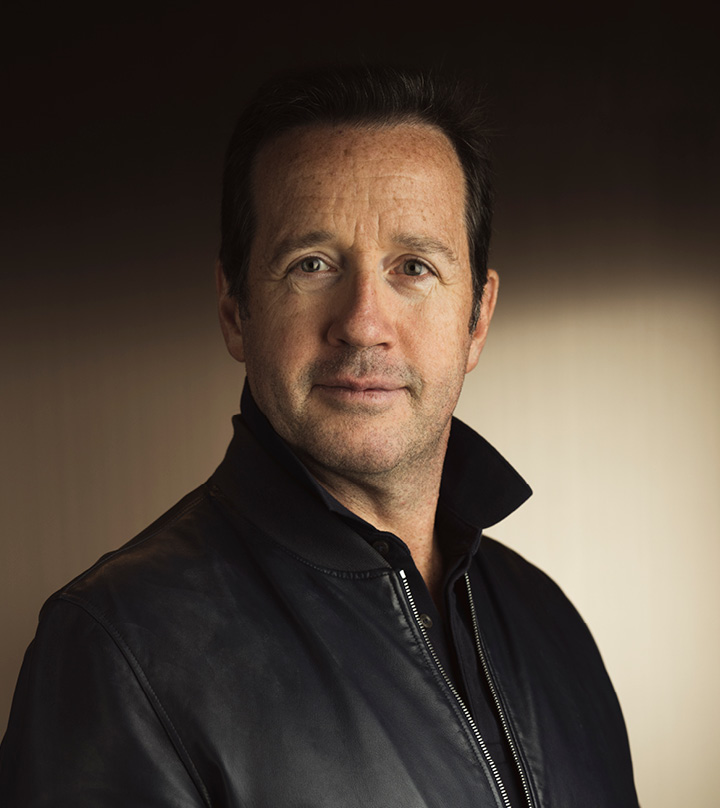 "The biggest mistake people make today, in my mind, is embracing the future without questioning it sufficiently. Take digitalization. Everything is going to be digital they said. Well, guess what? Covid has shown us that right now people cannot stand sitting in front of screens for hours and hours. They want human interactions; to be able to talk without any more screens."
François-Henry Bennahmias
TI: Amidst the innovation, do you keep an eye on the past, in the form of the pre-owned markets and the vintage watch auctions?
F-HB: We monitor everything, every day. I must say that the price levels right now are really surprising. Part of me says where is it going to stop? But at the same time, it's the mirror of the brand, so every watch company should monitor it with an eagle eye.
We are going to go more deeply into pre-owned, and we've already started. The better you are with the quality, innovation and quantities of your new collections, the more it helps the pre-owned and vintage.
TI: You mentioned 'quantities' – is that a significant factor?
F-HB: Absolutely! The biggest mistake the luxury watch industry made over the past 10 years is that they manufactured too many watches.
If we launch a watch and it's absolutely stunning, I'm sure we can sell a thousand of them. But if we only make 300, we are creating desirability. Luxury is about keeping the tension between offer and demand. If you are independent you can do this; but if you are public, that's a different story.
TI: Last but not least, you are pioneering a unique talent development initiative with your 'padawan' scheme – tell us a little about that and how it is working?
F-HB: When people look at leaders and CEOs, they generally only see the 'storefront'. They don't know what is going on behind the scenes… So, I said I wanted to take six smart kids from Audemars Piguet and have them work with me at all times so they can see what it means to run a company.
Because of Covid and the fact that we didn't see each other as much, this first wave of padawans is going to stay with me for two years instead of one; then they will make space for the next wave. I love being able to share everything with them, so they can understand what goes on. My goal is to be able to say 'you will become better leaders for being exposed to this'.
TI: Being so close to the heart of the business, I imagine they've been party to some lively discussions among your leadership team?
F-HB: Well, let's just say I've never seen anyone leaving a meeting with me saying, 'I don't really understand what François meant there'!
Photo credit:
Hôtel des Horlogers image courtesy BIG Bjarke Ingels Group
Earn your passport to luxury
With our 5-year Passport to Luxury Leadership offer, you'll study a Bachelor's with luxury specialization, followed by our Master's in Luxury Management & Guest Experience.