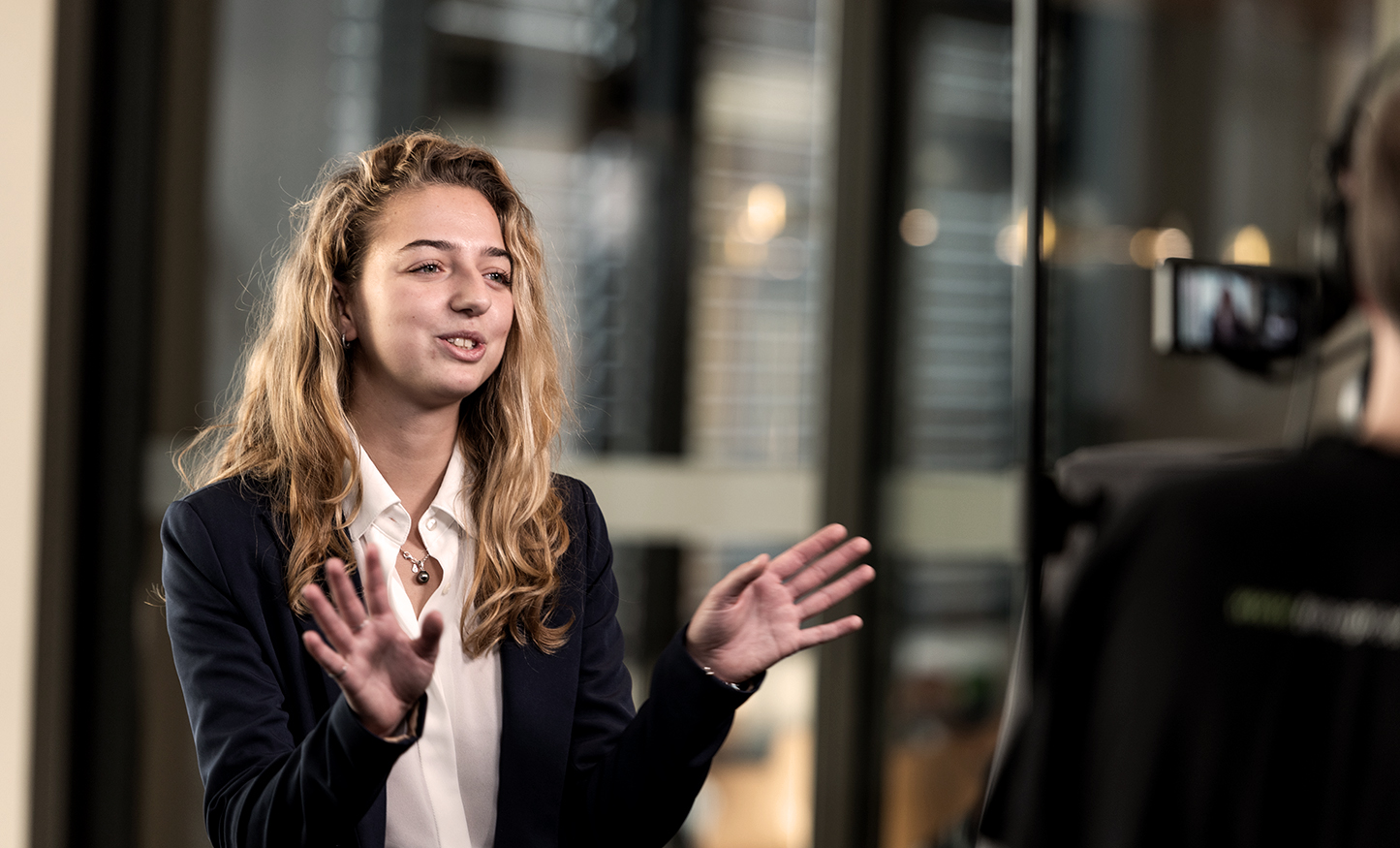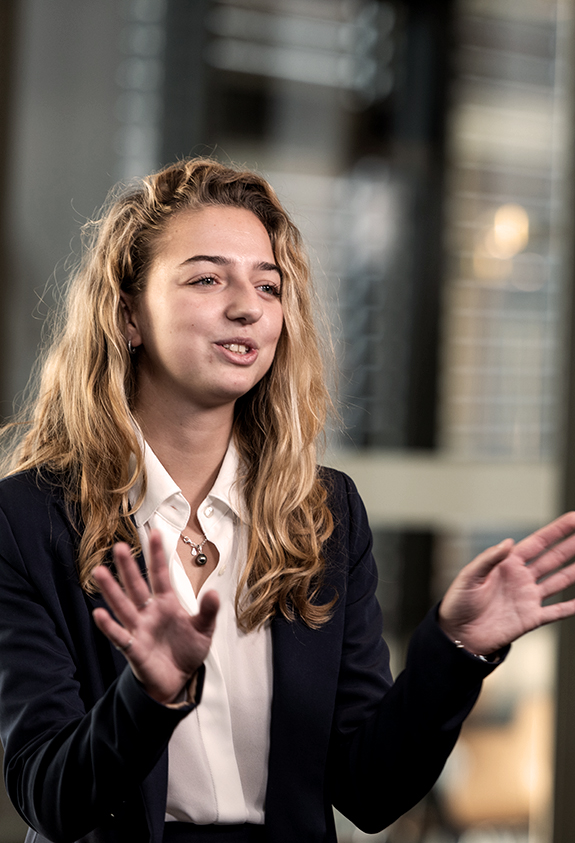 "For me it was the natural progression to go for a Master's degree; and the best one was in Switzerland, and it was at Glion."
Bulgarian Nikolay Todorov is a member of a select group of students: the very first intake for Glion's MSc in Hospitality, Entrepreneurship and Innovation, which launched last year. It's not just a select group, but also a very multinational one, as Nikolay explains.
"In our class of 31 people we have a mix of 18 different nationalities – so that's 18 different cultures I can learn from."
For Nelli Anna Kontodimou Psalida, the cultural aspect of studying at Glion also counts as a big positive. "It's not only about meeting new people; it's about the diversity of cultures, the diversity of perspectives and ideas," says Greek-born Nelli, who is studying the MSc in International Hospitality Business.
The Master's experience
Even for students who have already successfully completed their bachelor studies, taking on a Master's is still a venture into the unknown. Emmanuel Jurczenko, Director of Graduate Studies at Glion, says, "With a Master's the key words are focus and granularity, and these are elements that simply can't be replicated at the bachelor level.
"For example, our new MSc in Finance, Real Estate and Hotel Development offers 360 hours of teaching. If you are studying a real estate course incorporated within a bachelor degree this will usually add up to no more than 30 to 40 hours of teaching."
This intense focus has impressed Nelli Psalida, who adds, "I didn't know what to expect in the beginning. But I'm really happy, the teachers are very good and the courses are very interesting. We get guest speakers from outside which really helps us understand the industry."
Small classes, personalized teaching
Glion's small classes appeal to Chahhat Lakhwani, from Spain, who is studying the MSc in International Hospitality Business. "It makes the teaching very personalized," she says, adding, "What is also good about Glion is that the teachers are both academic and also very hospitality oriented, as they have had previous experience in the hospitality sector."
For Vartan Gabrache, a Swiss national who is studying the MSc in Luxury Management and Guest Experience, "The most beautiful thing for me is the business field trip. In this semester we went to Paris for a week. And next semester we go to Milan."
There may still be plenty of study ahead of them, but already the Master's students are looking ahead to their next career steps.
"After my Master's degree I would like to work for one of the big companies, like Four Seasons for example. To get a few more years of experience in the field," says Nikolay Todorov.
Evmorfili Zelelidou, meanwhile, also has a hospitality dream to fulfil. She says, "Combining luxury with hospitality can really help me to have my own hotel on an island in Greece; and serve the experiences and the excellence that Glion can offer."