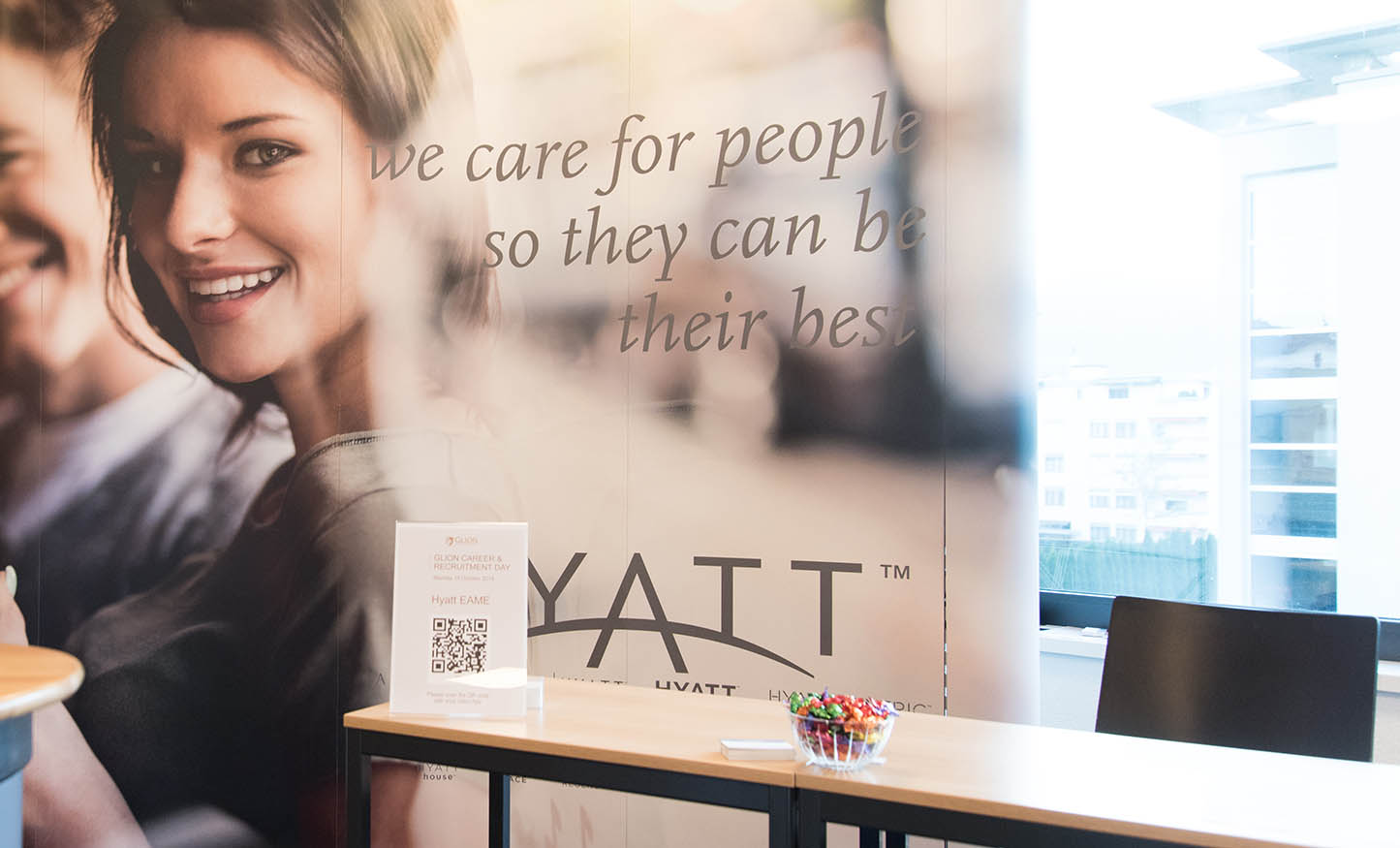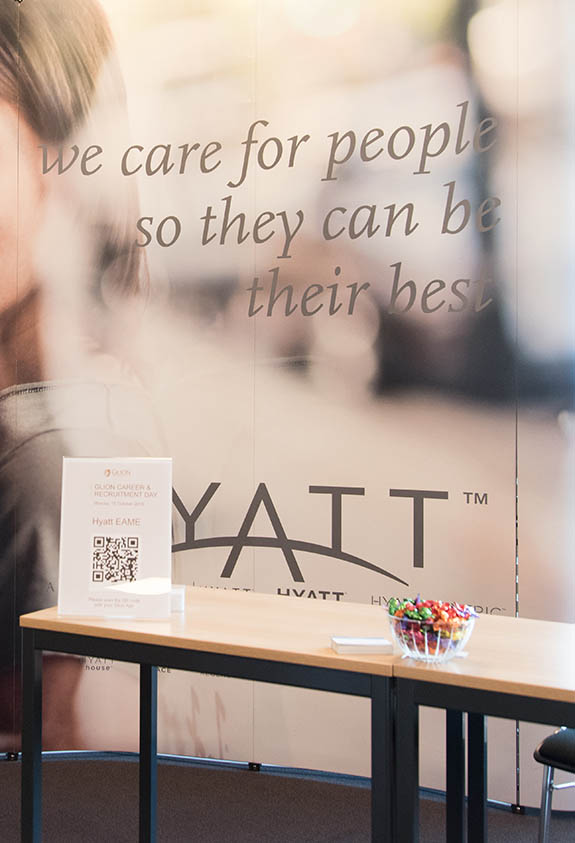 For the first time in the Glion MBA's history, Hyatt Hotels proposed a collaborative project for the student's Applied Business Project, which is basically their final dissertation. This unique opportunity allowed us to gain hands-on experience in a real industry environment, with business partners, and sharp deadlines. But what is it like to combine business and academics like that?
10 MBA students from 9 different countries, 8 months of hard work, 3 meetings at the Zürich headquarters with 1 ultimate goal – the 'Hyatt project' in a nutshell. The area director and the vice president of human resources set the standards really high, and we suspected at the beginning that this project would be a rollercoaster ride…
We were asked to conduct research about the company's management-training program by contacting people who had participated in it. We were only told what the major aims of the research were. The questionnaire and the interview questions were designed by us, with the supervision of our academic tutors. The first great challenge was to 'hunt down' the potential respondents through social media, but then once we got in touch with them, it was great to see the enthusiasm of the interviewees, how supportive most of them were, and how excited they were about our results.
During the interview sessions, all of us became very engaged with the topic, and all of us felt like the project was 'our baby', and we put every possible effort in it to come up with the most informative research results, and satisfy Hyatt, our tutors, and ourselves. Once we got the data, we had to combine the business task with the academic knowledge we gained, and it was surprisingly adequate to match theories with our findings!
What we learned about Human Resources, Leadership and the hospitality industry as a whole provided us a solid base to proceed with our research, and reveal our conclusions. The final findings were very interesting for us and even though we were asked only to interpret the respondents' opinions. During the last meeting, we were asked 'What is your opinion?' and we answered one at a time which made us feel like consultants working for a large firm.
As the picture below represents, everyone was happy with the solutions, and I hope future Glion MBA students will have the chance to participate in such an exciting project! Thank you Hyatt, thank you Glion!
Gergely Haris