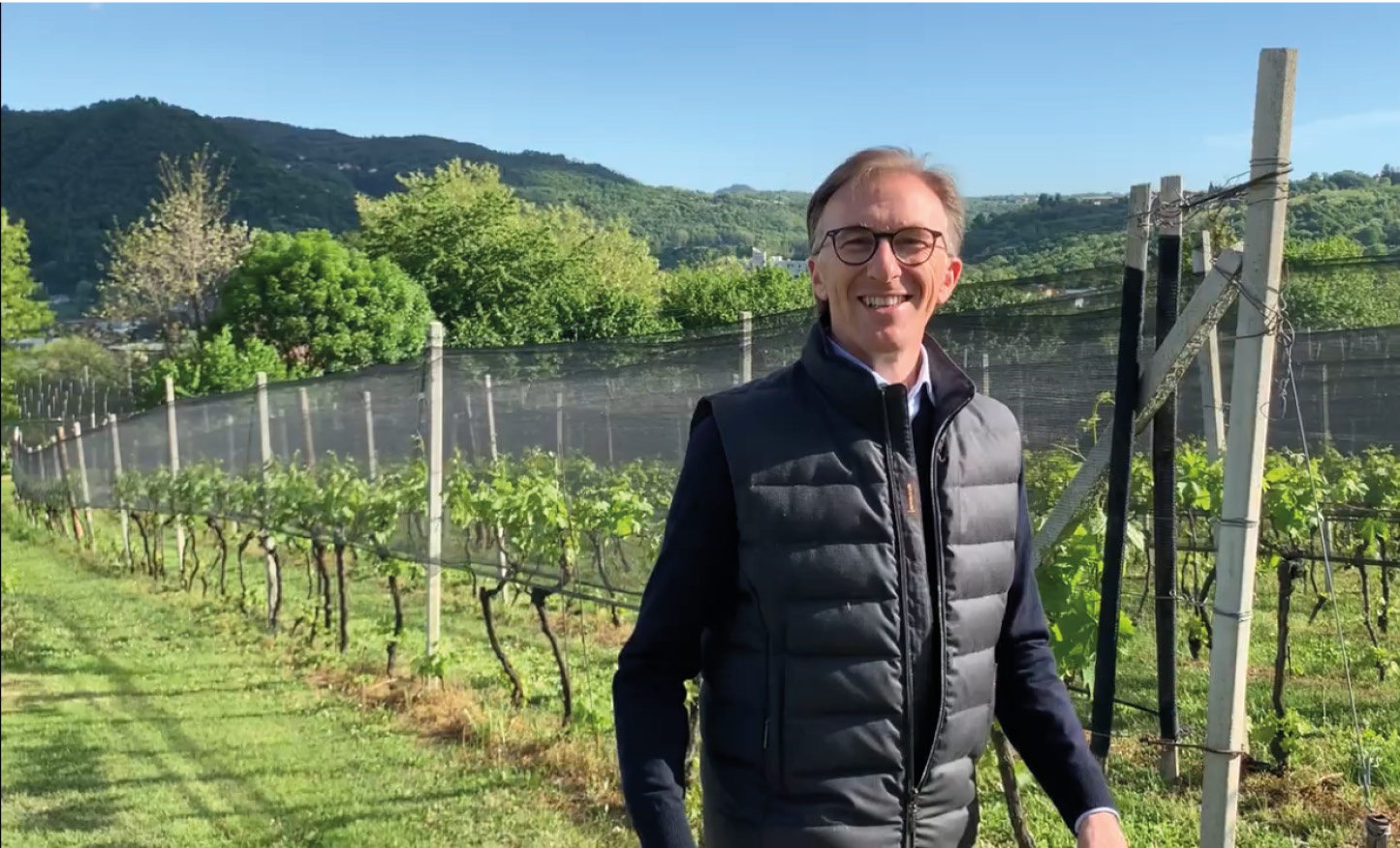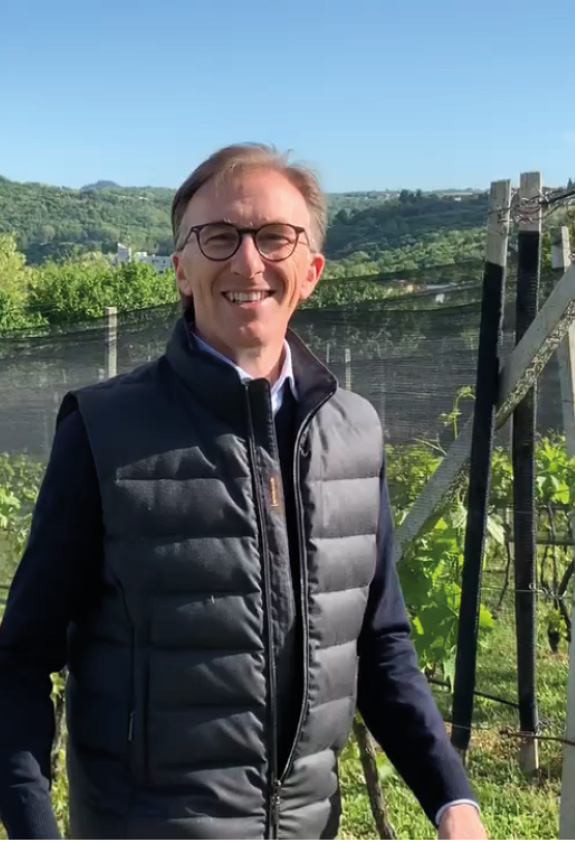 Our resident wine columnist, Paolo Basso, returns with some must-read advice for anyone looking to build a private wine collection – whether it's a few well-chosen bottles or a seriously impressive cellar. Paolo's credentials to be your guide could hardly be stronger, as he is not only a former World's Best Sommelier but is now also a producer of wine, as well as an established wine merchant.
Last time around, I gave some advice on how to appreciate the sensory world of wine. This time it's all about how – and where – to buy wines to build up your collection.
I'll start with a few tips for beginners. And the first of these is to always try and buy your wine from an official importer or a well-established merchant. Good wine is expensive, and that means there's money to be made by selling fakes. It's really important for you to do your homework on your merchant, and if something looks like a bargain on the internet, be very wary.
As well as their authenticity, you should also look carefully at how the merchant keeps their wine. Bottles need to be stored at a temperature of between 12 and 16 degrees Celsius, with a humidity of 80% and minimal exposure to light. If you've ever bought Champagne from a supermarket and it was dead when you opened it, that's almost certainly because it was kept on the shelf for days in full light and high temperatures.
Once you have your wine at home, you also need to store it in those same optimal conditions. If you are lucky enough to have a cellar as part of your house, this should be fairly easy. And if you live in an apartment you can replicate cellar conditions by buying a wine storage cabinet from a manufacturer like Eurocave or Liebherr.
Last but not least, don't forget your wine glasses! There's absolutely no point in serving good wine in a bad glass. There are lots of great makers, but my personal favorite is Riedel from Austria. And no, I'm not on commission!
Here's a professional's tip for making the most of your fine glassware. After each wash and before you drink from them, clean the glasses with wine. All you have to do is pour a little sip's worth of wine into your first glass. Swirl the glass so that the wine touches every millimeter of the inside walls, then pour the wine into your next glass and repeat. Once you've used the same sip of wine to clean all your glasses, just pour it away. It's a small price to pay to improve the taste of the rest of your bottle.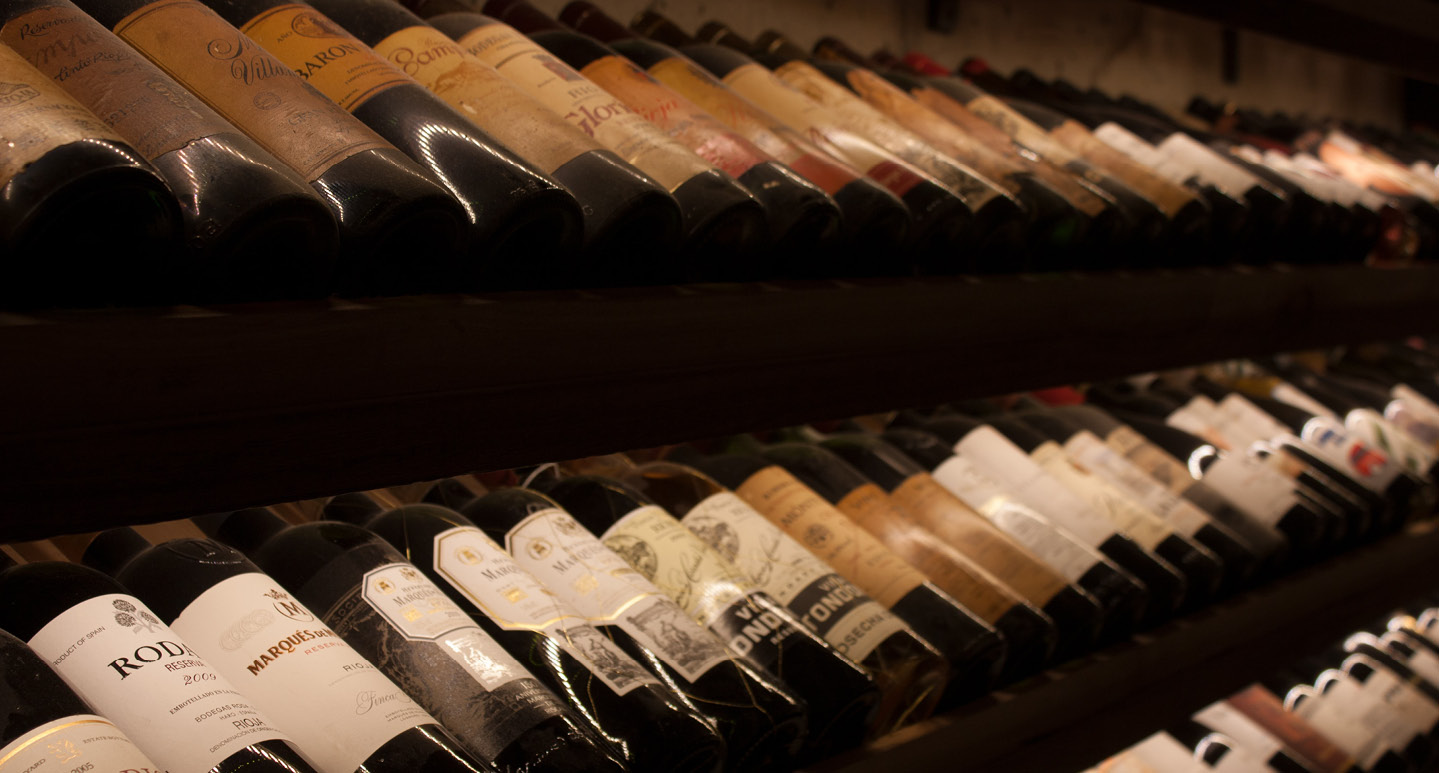 The wines to choose for your cellar
Now, the first thing to say here is that wine is a very personal thing and not all of us will like the same grapes or vintages. So think of this is a benchmark list, designed to get you started on your collecting.
Please remember this also: what is most important is not the appellation or the grape variety, but the producer. The quality of a wine depends 90% on who makes it.
Champagne, France
I like Champagne and so you'll find plenty of it in my cellar. It's the global reference for sparkling wine, and most of it can be drunk straight away – only a really good one should be kept, and even then only up to a year. It does not improve with ageing.
Red and White Burgundy, France
There's no better white wine than a white Burgundy in my opinion. And red Burgundy has become more favored than Bordeaux (see below) in recent years. The popularity of this region's wines means there are not many bargains to be had; but I think there's still some value in Domaine Rossignol and Mongeard Mugneret, for example.
Bordeaux, France
We've recently had the phenomenon of "Bordeaux bashing", which has driven some connoisseurs away from this famous region and into the arms of the red Burgundies. But for me Bordeaux is still a reference for French red wine. I've recently started picking up some 2016 vintage Bordeaux wines, which were overshadowed by the exceptional vintage the year before but are still excellent, and much more attractively priced.
Piedmont, Italy
This north-western province of Italy has Nebbiolo as its signature red grape variety. It forms the foundation for the wines of Barolo and Barbaresco, among others.
Tuscany, Italy
Sangiovese is the key grape behind wines from Tuscany, which includes the famous Chianti Classico region. As with Nebbiolo for Piedmontese wines, I believe you need the Sangiovese grape to feel the true soul of the wines from this region. And beware that, although it may appear to be a linguistic subtlety, there is a big qualitative difference between "Chianti" and "Chianti Classico".
Tempranillo, Spain
Spain's classic red wine grape, from which excellent wines are produced in a number of regions including Rioja, Ribera del Duero and Priorat. Tempranillos are wines that have good ageing potential and are a wonderful pairing with barbecues.
Assyrtiko, Greece
For me, the Assyrtiko grape found in Greece is among the very best in the world. It makes absolutely exceptional wines, of which my personal choice would be the wines that come from the island of Santorini. They are incredibly good quality.
Other European grape varieties
To complete your European wine collection, you can choose wines that are made from your personal favorite grape varieties. Perhaps you like the Sauvignon grape? In which case go for Sancerre or Pouilly-Fumé. Do you like Riesling? Then go for German wines from Mosel or Rheingau.
California, USA
If you want a non-European dimension to your cellar, the United States is the world's fourth-biggest wine producer, and in Napa Valley, California, it has its own celebrated region. I must admit I tend to find some of these American wines a little rich and full-bodied, but if you prefer Californian wine with more of a "European" style I can recommend something like Dominus Estate or Opus One.
Rest of the world
The "new world" wines – good though many of them are – can mostly be included in the second phase of your cellar creation. There are excellent producers out there, but unless you are based in South America or Australia you will inevitably be buying wine that has already traveled a good distance to reach you. This can affect its quality and longevity.
…and last but not least, Switzerland
I produce my own wine in the Swiss canton of Ticino, and of course I teach Glion students in Switzerland. So I cannot overlook the wines of my adopted country! Swiss wine has a reputation of being relatively expensive, and this is probably true at the lower end of the scale. But I can say, as a champion sommelier, that good quality reds from Ticino offer excellent value when compared with their Bordeaux counterparts. For CHF40 (€37) you can enjoy a Ticino red that you would have to pay €60-70 to match with a Bordeaux.
So there you have it – the first steps towards building a wine cellar that you can cherish and enjoy in the years ahead. Happy collecting!
Wine cellar photo credit: Javier Balseiro/Unsplash
Practice the art of world-class hospitality
Find out more about our Bachelor's in International Hospitality Business, including the Practical Arts semester for which Paolo Basso is a Visiting Lecturer.