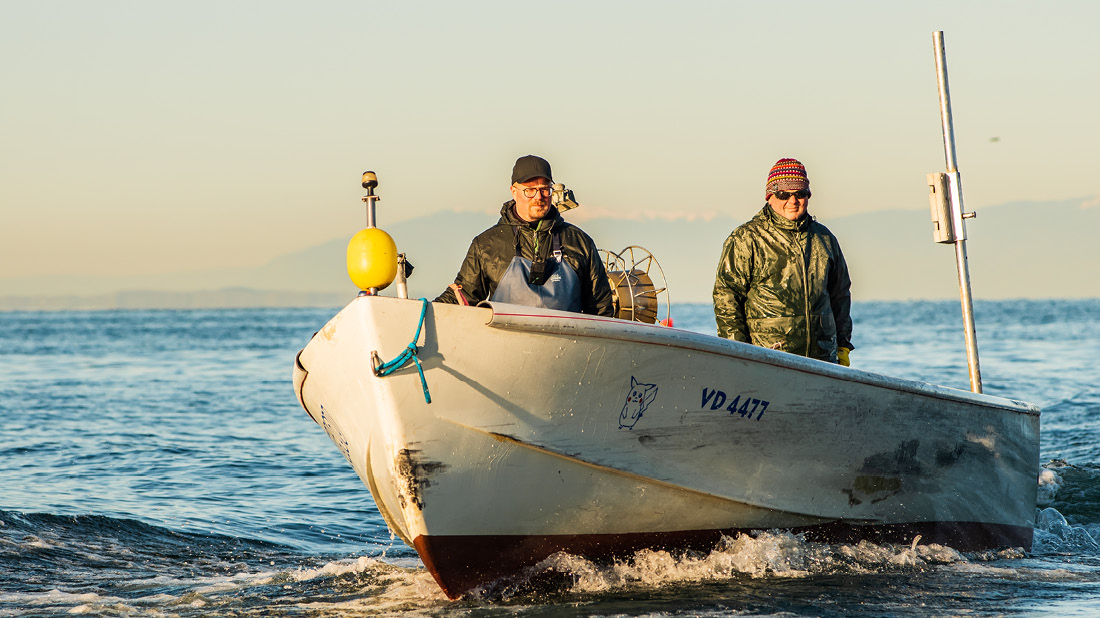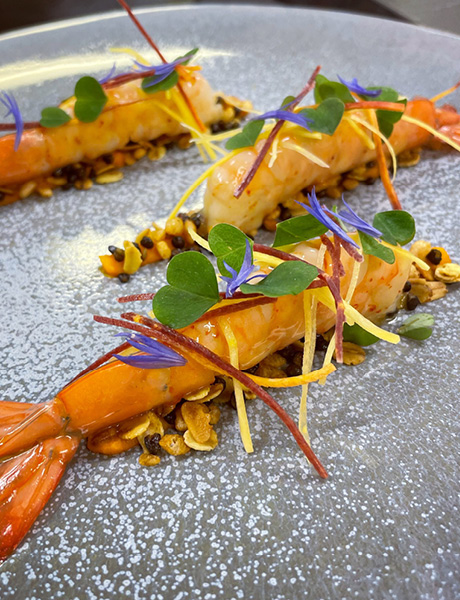 Here's the next in our series of delicious recipes to prepare at home, courtesy of Michelin-starred chef Stéphane Décotterd.
If you live in the Montreux area, maybe you have already sampled the delicious cuisine of Stéphane Décotterd, the Michelin-starred chef who opened his signature restaurant, bistro and lounge bar on Glion campus last year.
If you are not local enough to visit, we're providing an opportunity to taste the Maison Décotterd magic by publishing a recipe from Stéphane's personal collection each issue. This time around, we offer Swiss shrimps, granola and carrot "sucs". Put on your chef's apron and let's get started!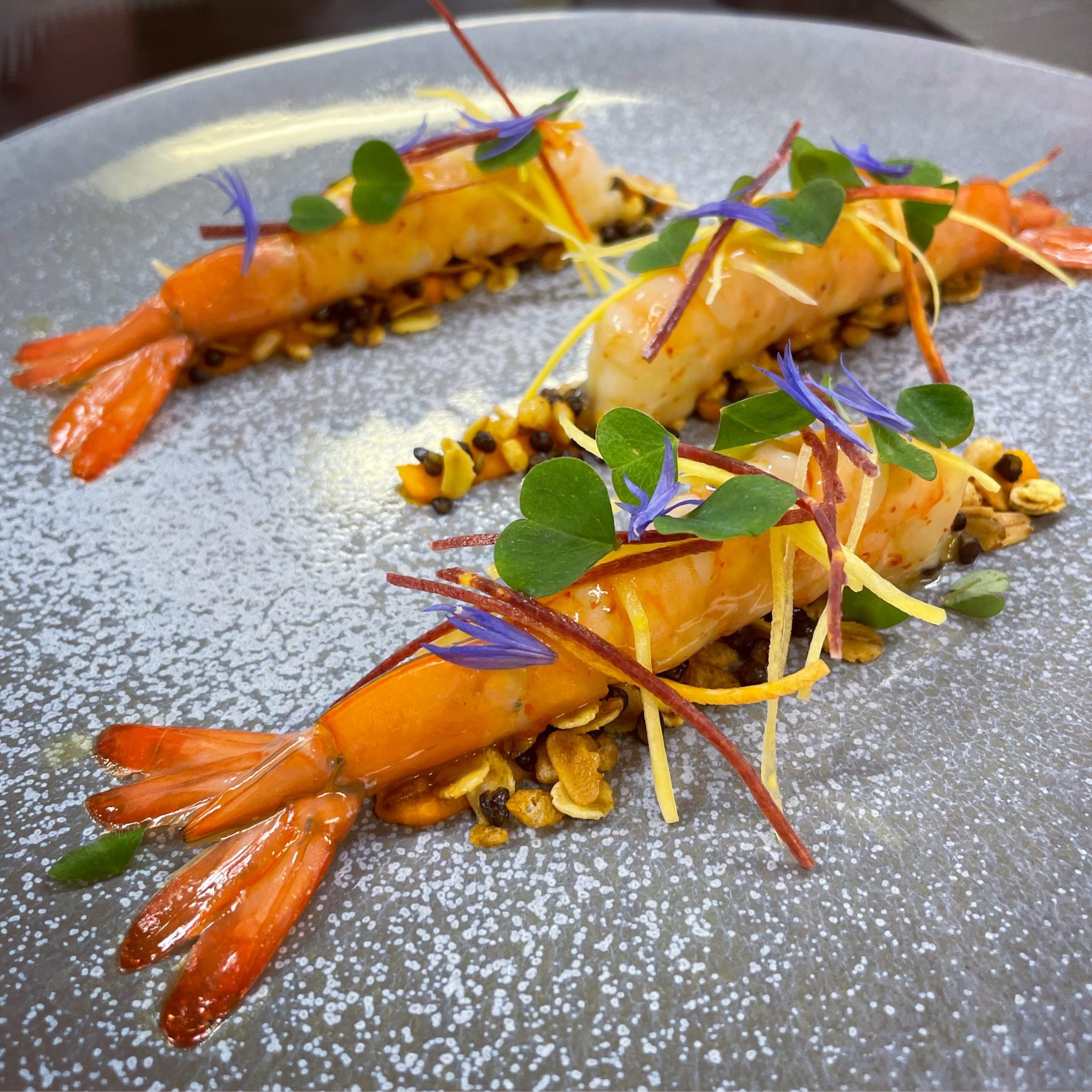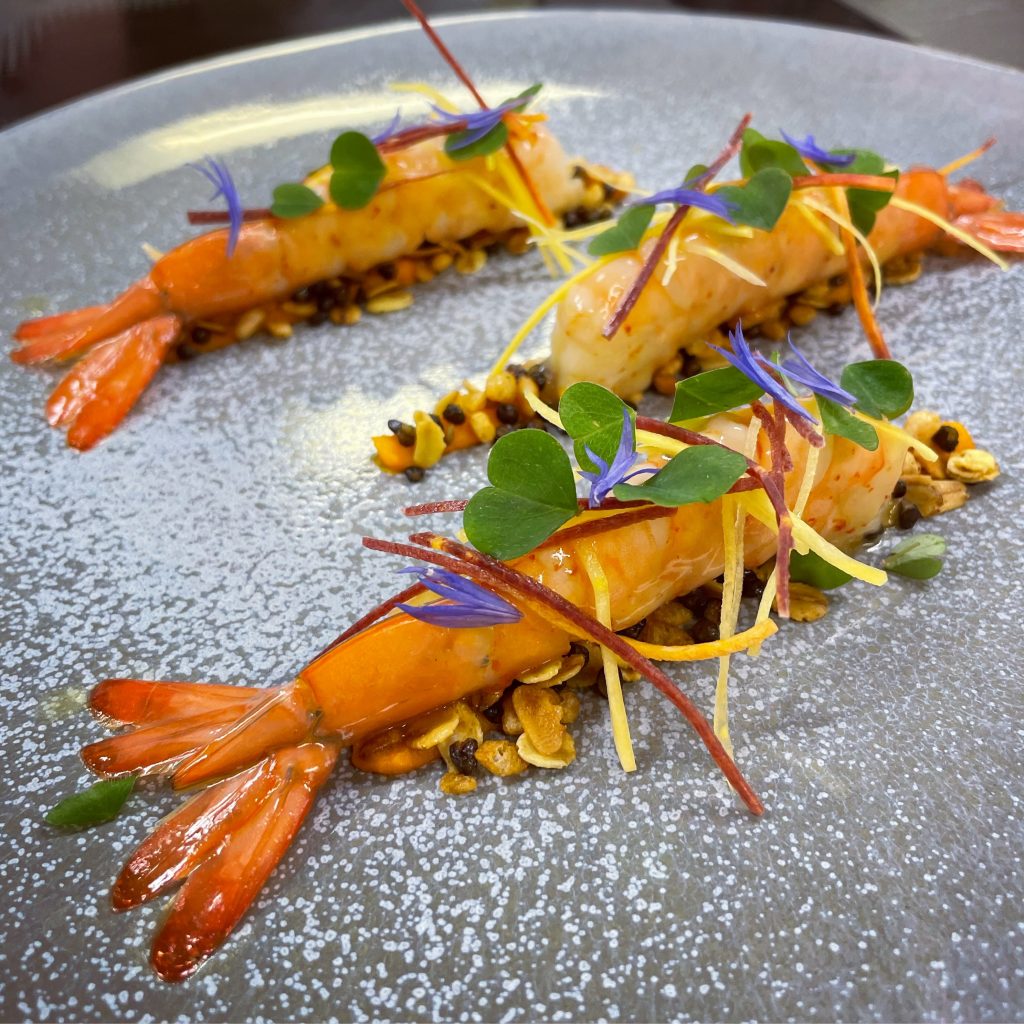 Ingredients (4 people) and directions
"Carrot butter" sauce:
– 200g shrimp stock (or vegetable stock)
– 200g carrot juice
– 1 tablespoon of carrot purée (see below)
– 50g butter
– Lemon juice, salt, Tabasco
Reduce the carrot juice and stock by half. Add the carrot purée and the diced cold butter. Season with lemon juice, salt and Tabasco.
Carrot purée:
– 100g chopped carrots
– 5g minced ginger
– Olive oil
– Salt, Tabasco
Cook the carrots and ginger with a drizzle of olive oil and a bit of water. Blend finely and season.
Granola:
– 15g honey
– 1 pinch of mild curry powder
– 1 pinch of cardamom powder
– 1 pinch of salt
– 25g water
– 1 teaspoon of olive oil
– 60g roasted sunflower seeds
– 30g puffed rice
– 40g roasted oat flakes
Put the honey, water, spices and salt in a pan. Bring to a boil and pour over the seed and cereals mixture. Mix well and spread on a baking tray. Bake for 10 minutes at 150°C.
Swiss shrimps:
– 12 jumbo shrimps
– Olive oil
– Salt, Espelette pepper
Peel the shrimps and keep the heads to make a stock. Place the shrimp tails on an oven-proof plate, season with olive oil, salt and Espelette pepper. Preheat the oven to 150°C and cook for 5 to 10 minutes.
Plating:
– Raw carrots julienne
– Herbs
Make three lines of carrot purée on each plate. Cover with granola and place the shrimps on top. Garnish with the raw carrots julienne and herbs. Serve the sauce on the side.
Click here to check out the first recipe in this series.
Practice the art of world-class hospitality
Find out more about our Bachelor's in International Hospitality Business, including the Practical Arts semester that offers a chance to work with Stéphane Décotterd.