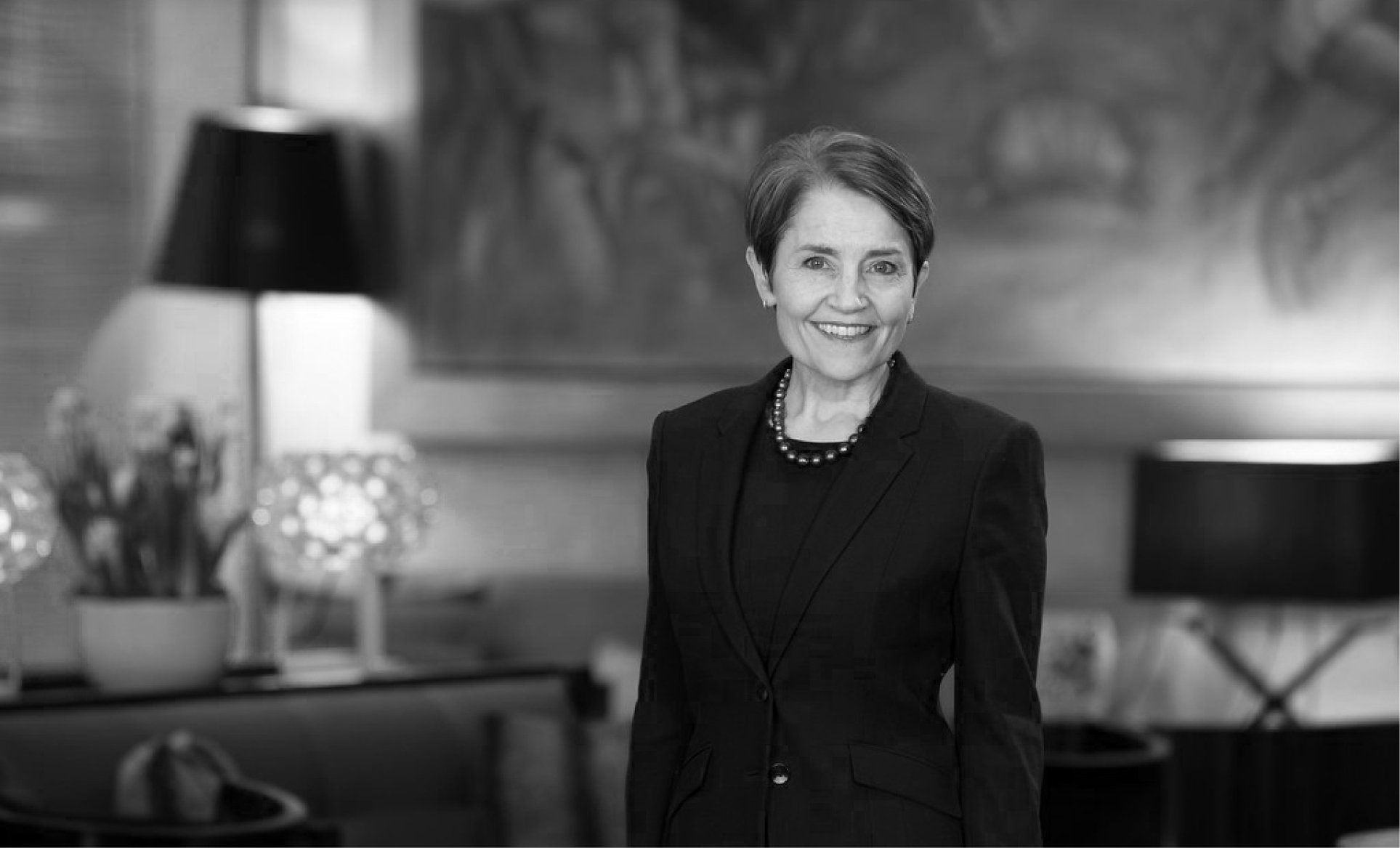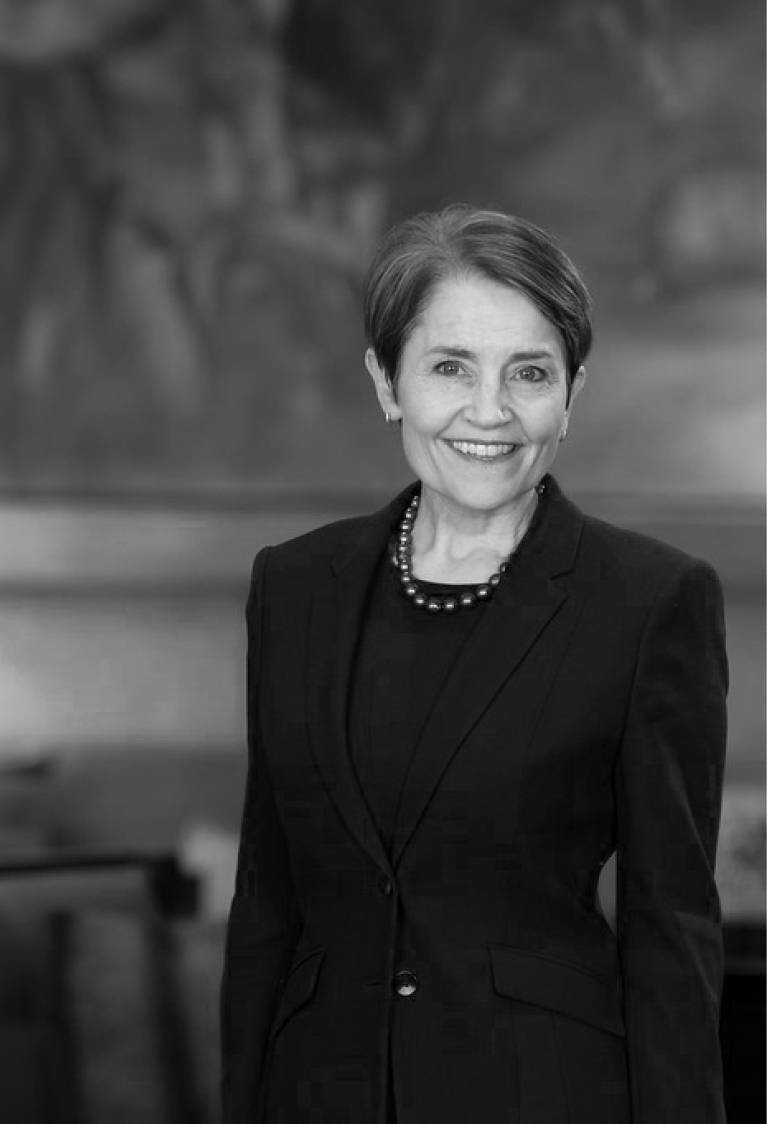 The impact of coronavirus may be unprecedented, but crises are nothing new in hospitality. Glion Masters alumna, Jacqueline Volkart, has managed hotels through more than 20 downturns, including recessions, hurricanes, virus outbreaks and acts of terrorism. She joined us via video call to share her experience, reassurance and advice for students graduating during covid.
Currently General Manager at The St. Regis in San Francisco, Jacqueline has been with Marriott International for thirty years across eight hotels – plenty of time to face a crisis, or 30.
"Due to what is happening right now with covid-19, I was reflecting back on how many events I have navigated through. While running hotels I have faced 19 hurricanes, two financial crises, 9/11, a bombing, three virus outbreaks, a flood, a drought and a 62-day labor strike.
I was a Restaurant Manager in 1987 in New York, and one morning the restaurant was empty and the day before we had at least 300 breakfasts. This was the moment the financial crisis started. That was my first reality check and lesson: the economy can stop in any moment.
In Miami, I experienced one summer with five hurricanes in a row – we never had time to recover the hotel before another one hit. I've had to manage a major water pipe break, where my entire ballroom room, as well as the spa, was one feet under water. And I've had somebody put a bomb in the elevator, collapsing it and causing a major fire.
In Puerto Rico, we had two viruses and a four-month drought – nobody had water, my employees didn't have water at home, they had one-day water and three days no water for four months. To deal with the emotions of those employees was very challenging for me.
When hurricane Maria came through I had to close down the hotel, which was very emotional because I stood in front of 800+ employees saying that I didn't know when the hotel would reopen. We had no roof, everything was gone. This was challenging, however I still had to keep everybody motivated."
'This too shall pass'
Jacqueline believes no previous crisis has been like the covid-19 pandemic, but her in-built resilience and background of hospitality action is helping get The St. Regis adapt to life after coronavirus.
"What we have now, nobody has ever expected. I've gone through my fair share of situations and impactful events, however this one… nobody in the world was ready for this. But we always say "and this too shall pass" – this is a phrase that we use as we know that sooner or later covid-19 will end."
Catching it early
With everyone in hospitality now focused on the end of coronavirus, Jacqueline explained how, due to their international workforce and a proactive city Mayor, The St. Regis saw the pandemic coming early in 2020.
"Here in San Francisco we have a really big Chinese community, and, because of this, we heard very early about covid-19 since we had employees travelling to China. We had to investigate quite early on and we had to quarantine a few of our employees.
We were also fortunate to have a really good Mayor who announced a state of emergency in mid-February. At the time, for many of the hotels, coronavirus wasn't on their radar and many of the hospitality professionals started complaining, but today, we know she was right. We all compliment her as she really saw it coming and gave incredible advice to keep the city safe."
Caring for employees
As J. Willard Marriott put it: "Take good care of your employees, and they'll take good care of your customers", a mantra that career-long Marriott employee Jackie proved during the pandemic.
"It was challenging for our employees as there were no hours and we had to furlough or lay-off pretty much everybody – it was heart-breaking for me. We did put everything in place to make sure that employees kept their benefits, and when we finally closed down the kitchen, we took everything out of the freezers and fridges and we gave the food to our employees in a drive through.
We implemented an employee hotline, so that employees could call to get the latest updates. We also have an app where we uploaded key information and we sent a communication to our employees once a week to tell them what was happening at the hotel."
Bringing your hotel out of lockdown
No-one knows when coronavirus will end, which is why it's so important to prepare your hotel to operate in an uncertain future.
"We had to teach our staff new hospitality hygiene processes such as doing health-checks during the check-in, we had to put in place a check for our employees, we put Plexiglas at the front desk and everywhere where there is client-contact.
What happens normally in the hotel is that we clean overnight, and when guests wake up, they see that everything is beautiful. Now this has to change: the guest needs to see the cleaning process. This is just one example of the way we have to change our business.
As we find ourselves going back to work after covid, first we need to think about the supply of PPE for everybody or what the schedules need to look like. We cannot just think about the guest experience, but also about the experience of our employees, so that they are comfortable as they come back into the hotel."
Shifting your target market
Like most GMs around the world, Jacqueline has had to rethink both where the hotel's business will come from, and the services they can provide.
"Finding business again in San Francisco will be challenging. After this crisis, when people return to work after covid 19, many meetings will probably be remote, especially in high-tech businesses. We will also need to change the maximum number of guests in our meeting rooms to allow for social distancing. We need to think about a lot of things to keep the business relevant in the future and attract new customers."
Job-search advice for students
With a wealth of experience in crisis management and business recovery, we asked Jackie what the current situation means for the hospitality graduates who will soon be finding a job during coronavirus. She shared four clear insights:
1. Hospitality is still one of the very best industries to be in
"First of all, I would like to tell to the students: you've chosen the best career of them all. It is a beautiful and rewarding career that has its ups and downs, but it is truly a career that you can be proud of."
2. Be patient and flexible
"Hospitality has been hit hard by covid-19 and hotels are running very low occupancies. I think that the upcoming hospitality leaders have to be patient, super flexible, and very adaptable when finding a job during and/or after covid. Maybe you will not get your dream job tomorrow, however you will get there – give the industry some time to recover. We need young hospitality professionals like you who are passionate, innovative and like to create new things."
3. Work your network
"It is really important right now to start building and/or foster relationships early that will help you get to different places, or receive advice, or be inspired."
4. Acquire varied experience
"Hotels like mine have to adjust jobs and coronavirus is directly affecting our staffing model – some positions will be combined for example, therefore the more experience you can acquire in different departments, the more opportunities you will get. Be open to opportunities that build your resumé. This way you will be able to say "I was part of this, I was part of the adjusting and changing the way hotel operations run today".
Prioritize the employer, not the role
At a time when hospitality roles are shifting and dream positions seem out of reach, as a graduate, it will be beneficial to search for aligned employers rather than ideal entry restaurant or hospitality jobs. Choosing to be flexible in the role you take, and working for employers that have excelled in people-care during coronavirus, will position you in an agile environment with plenty to learn.
"Joining a brand that you can be proud of, which helps you see your career going forward, I think is a big and important step to consider as you choose your first job during/after covid. It is not always about money, especially now and in the early years of your career, it's more about company philosophy and values, and the fact that you love what you do.
Above all, you really are in the right business, and I know that you will be successful – because you are, like me, proud Glion alumni."
For more insight and advice from industry experts on how to manage – and emerge from – coronavirus, visit our dedicated covid-19 resource centre.