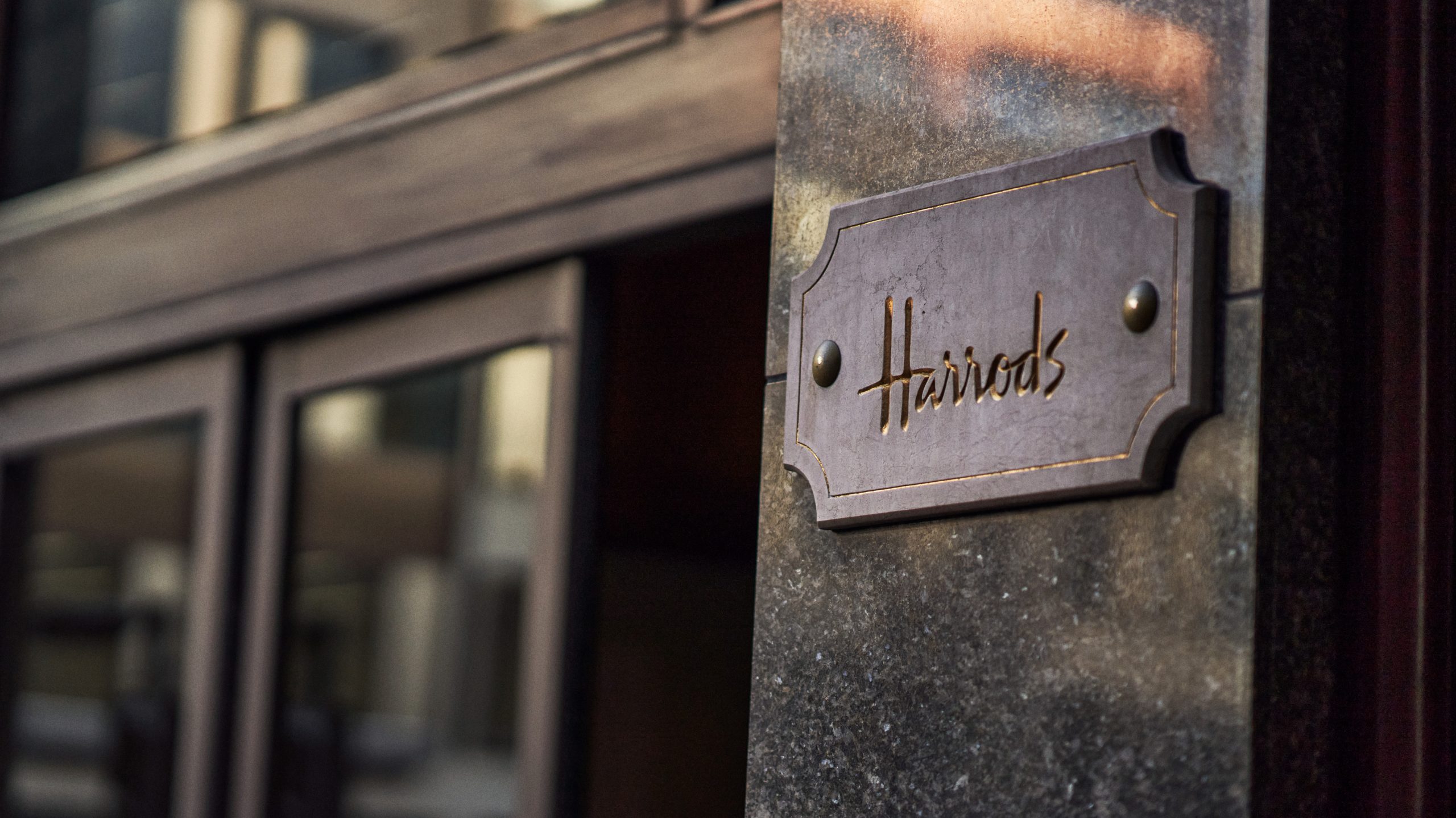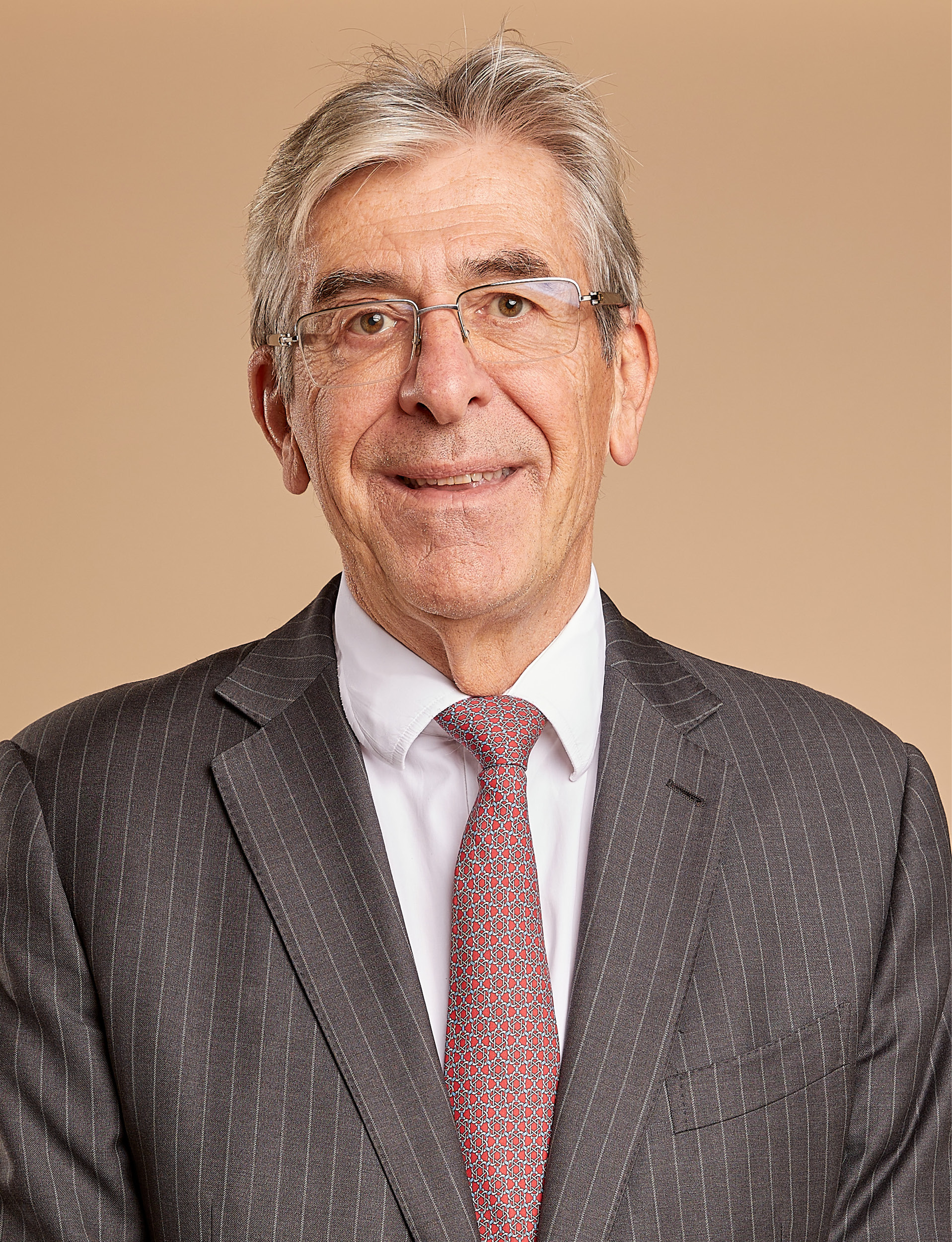 We have a spectacular double treat for this issue's Leadership Insights, with two stellar names embodying our twin areas of specialization: hospitality and luxury. Representing the latter is Michael Ward, Managing Director of the world's most revered luxury retail brand: Harrods.
Founded in 1849, Harrods is without doubt the world's most famous luxury store, possessing an almost mythical reputation that has survived World Wars, terrorism, several changes of ownership and, most recently, the Covid pandemic.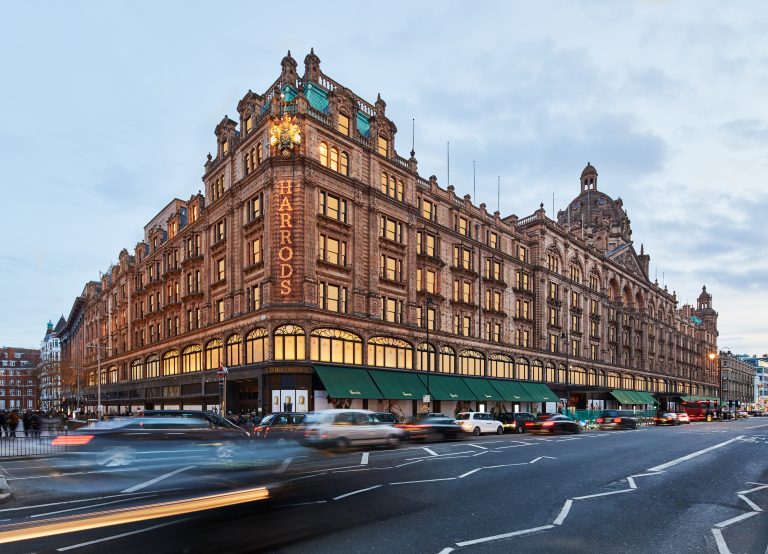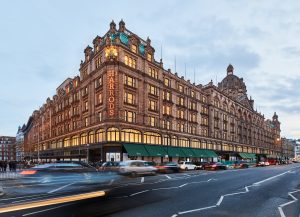 Today Harrods is owned by the state of Qatar via its sovereign wealth fund, the Qatar Investment Authority. Sales are buoyant, profitability has been restored after the Covid crisis, and the brand is being diversified as never before thanks to a series of exciting initiatives across the world.
The man charged with running this unique, multi-billion pound enterprise is Michael Ward, who joined the business in 2005.
Michael began his career in chartered accountancy, training originally with Ernst & Young in 1980, before taking on a number of Finance Director roles within his native UK. His entry into the retail world came with Lloyds Chemist; he then had a short stint in private equity, as retail partner at Apax, before leaving to join Harrods.
As ever, we were delighted and truly honored when such an important figure in the world of luxury agreed to speak with us. This is what he had to say…
The Insider (TI): You've been at Harrods for close to 20 years now; what would you select as the biggest mark you've made on the business in that time?
Michael Ward (MW): I think what we've done over the past few years is to take Harrods to the very, very top of the world of retailing. By that I mean it was known as a luxury store, but it really wasn't. Just as an example, we used to have the most horrendous sales where we'd actually buy product in to sell cheaply – three shirts for £100, that sort of thing. We got rid of all that, and now we behave exactly as a luxury brand does.
I always say that whenever I have a difficult decision to make, there are two devils on my shoulder; one is Hermès and the other Chanel – and I think to myself 'would you do this?'. If their answer is 'no' we never do it! And it has worked; I think if you ask any luxury brand owner what they see as the pinnacle of luxury, without doubt each one of them would choose Harrods. Whether it's the leader of LVMH, the leader of Kering, all of them see us as the shop window of the world.
TI: So it's about putting yourself in the shoes of the brands as well as the customers?
MW: The two are completely intertwined, but what the customer sees and feels in store is absolutely critical. So yes, I could save a little money on shop fit, but the customer will notice it, even subliminally. As another example, in the 1970s we had a lot of work done which took away some of the original features of the store. We had these horrible black granite doors put in, because they were easier for security. We've now taken them all out and gone back to the original Belle Epoque doors.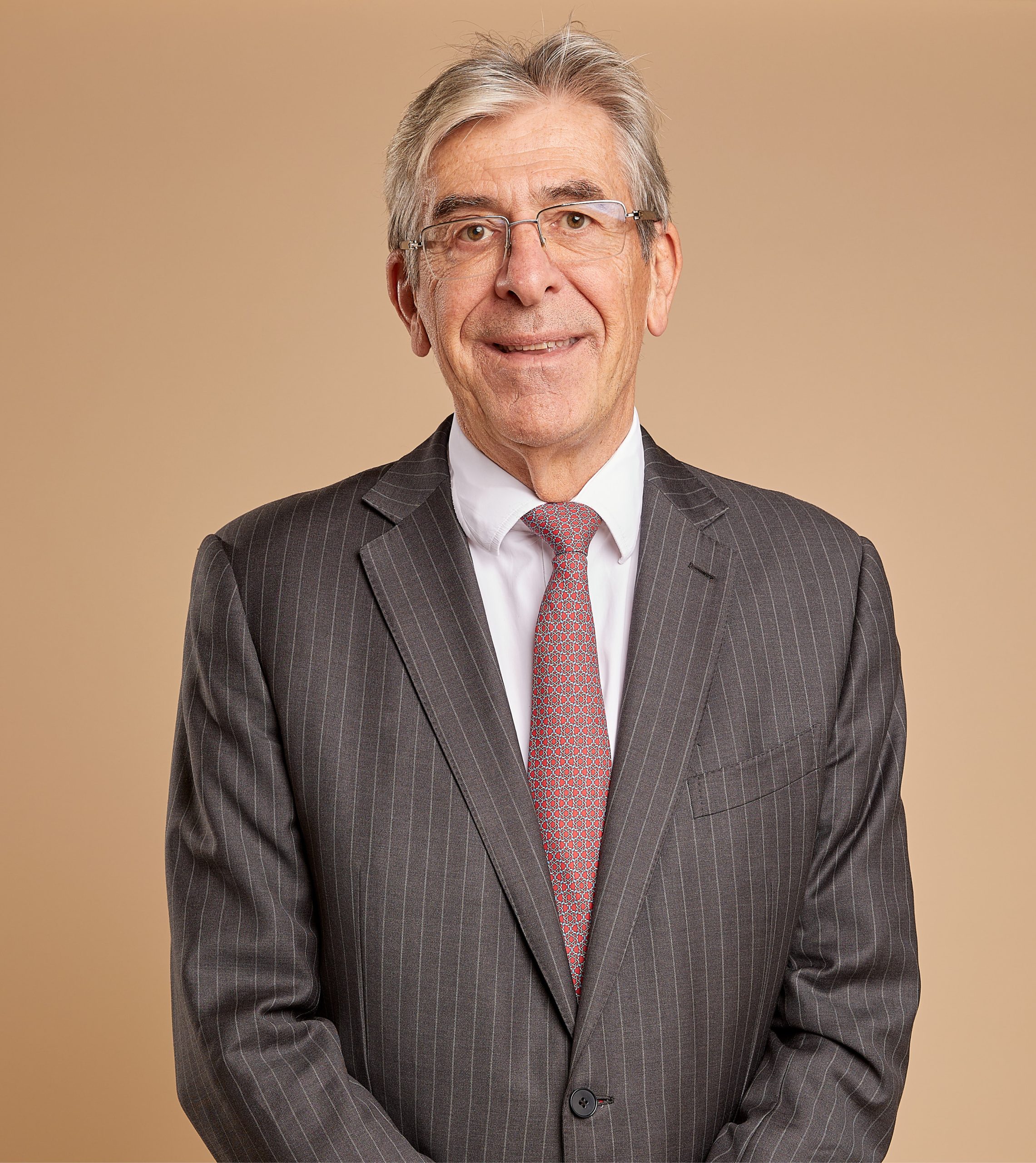 TI: I've been reading that Harrods' sales are back above pre-Covid levels, which must be very pleasing to you. But how much of a challenge was that period both to the business and to you as a leader?
MW: For sure the pandemic was a tough period; but equally it divided people into two types. There were those who laid down and said the end of the world was nigh and everything is going to be terrible; they're struggling. Then there were people like us who said actually, we've got to pivot on this. So, in less than 10 weeks we opened up an outlet shop to get rid of surplus stock, and at the same time we continued to invest in the store. I built a huge hairdressing salon, to attract the local customer. We put in three Michelin Star chefs, because after the pandemic we needed to attract people who were local to us.
So we did an awful lot, and that ability to continue to invest was crucial. As another example, we invested in teams of data scientists to help us put in a single customer view, because we knew that was going to take us forward when we came out the other side of Covid. And the last, and hugely important, point is that we stood by our employees. We paid everybody in full throughout.
TI: You mentioned the Michelin Star chefs, and today when one browses the Harrods store directory the sheer number and quality of the food & beverage (F&B) options is extraordinary. Has this been a key priority for you?
MW: Well, you must remember that our heritage is food, as Harrods actually started out as a tea shop! Therefore we have to safeguard that heritage; and if you come into the store you'll see that the famous Food Halls have been really sympathetically redesigned to how they were in the late 1800s, to reflect that grandeur and beauty.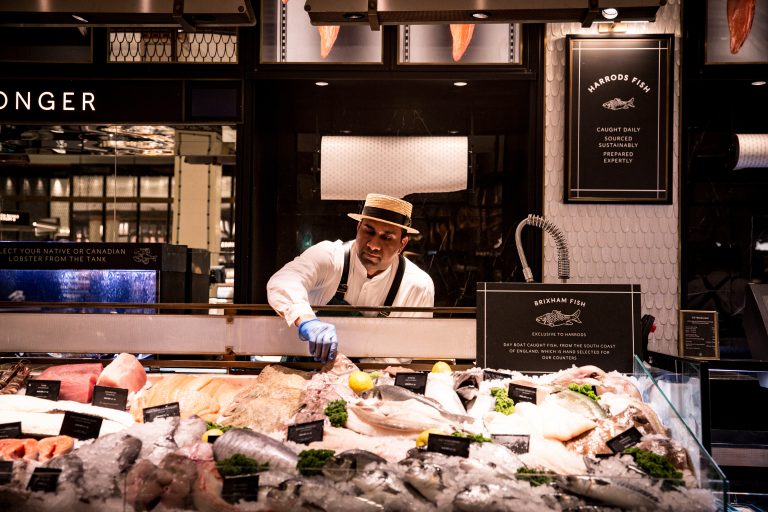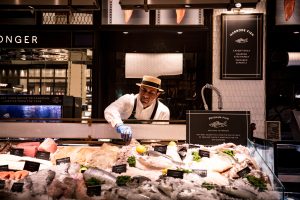 With the restaurants, we knew we had to do that little bit extra. So, to have Harrods' burger bar is lovely; but to have Gordon Ramsay's LA Burger Bar is different. To have Jason Atherton's Social is different than having our grill. To have Tom Kerridge's Fish and Chips is exciting and unique. We got Angelo Musa over from the Plaza Athénée, with his exquisite pastries. We got Björn Frantzén, who is one of the top chefs in the world; and in October we open 'Masa' (Masayoshi Takayama), who is one of the top three sushi chefs in the world. So it's about 'I'm going to Harrods because I'm going to find some amazing food'.
TI: And with all these amenities – food, hairdressing etc. – it feels like a very holistic customer offering.
MW: It's about becoming part of a person's life, not just a retail store. We not only did the hairdressing, we also opened a wellness center with treatment rooms, where we focus on wellbeing. We do vitamin infusions, plus we have specialist doctors coming in to advise on living more healthily. We can give you a beach body in six weeks.
TI: Let's step away from the Knightsbridge store for a moment, because I want to explore some of the newer concepts and initiatives you are rolling out. Let's start with the H Beauty concept, how much potential do you see with that?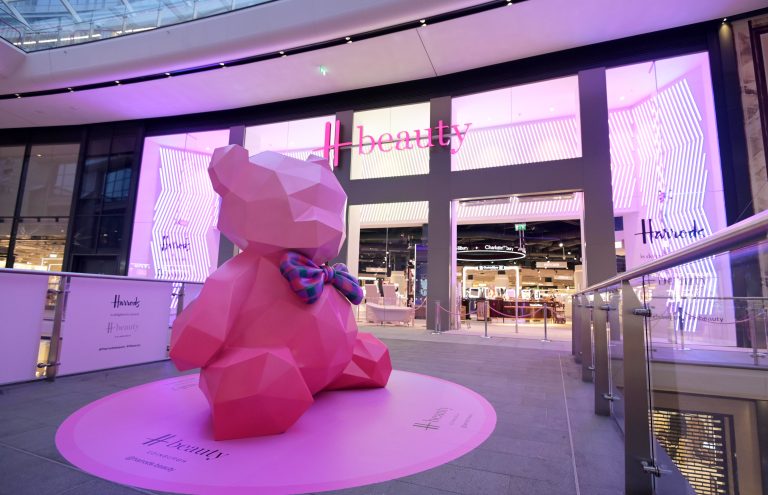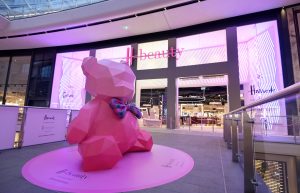 MW: There's huge potential in the UK especially, because the disappearance of many of the traditional department stores like Debenhams and House of Fraser has created a serious gap in the distribution of fragrance and skincare products.
H Beauty fills that gap perfectly, so we've been supported by the brands, who wanted distribution, as well as by the retail centers who were keen to attract the Gen Z shoppers. The concept is still in a trial phase, and we've made a few mistakes along the way, which is understandable given we've never done anything like this before. In fact, we've only really had one uninterrupted year of actually running them. We'll learn a bit more before we start to decide how many of them we'll aim for.
TI: Which other initiatives are particularly exciting you?
MW: In October we open our first private members' club, in Shanghai. It is a quintessentially British club located in Cha House, a historic building in the center of the city, a place where like-minded high net worth individuals in China can meet and share their thoughts.
The club will host celebrity chef Gordon Ramsay's first restaurant in Shanghai to offer a high-end 'British dining' experience. Members will also be able to sample some of the rarest bottles of alcohol via its partnership with the Scottish whisky company Edrington Group.
Not only is it the first time we've attempted such a concept, I can tell you that restoring a historic Chinese building in the middle of Covid certainly gave us some challenging times. Just visiting to check on progress meant I had to do my two weeks' quarantine, and it wasn't particularly pleasant!
TI: Tell us more about the Harrods Hive networking hub initiative?
MW: That's been great for our brand profile but at the same time we're also giving something back to the community, through connecting industry leaders with emerging local talents.
We did the first one in China, and we've since done it in Dubai and Saudi Arabia. The aim is to challenge people intellectually, and we invite debate. We also provide exposure to new talents in art, culture, fashion, whatever is appropriate to the local area. I think if you want to do business in these areas you have to be seen as part of that community; it's not enough to simply put a shop there and take people's money.
It was interesting that after the Shanghai event I got a call from the mayor's office inviting me to a meeting over coffee. I went there and sat in this big red chair while we chatted for around an hour – it was fascinating. What's more, after I left his office what we talked about in our meeting was all over social media – I'd have to spend a fortune on marketing for that sort of exposure.
TI: One of the big talking points I hear constantly in luxury is around customer service, and how vital this is. We've seen brands like Audemars Piguet taking customer-facing staff direct from hospitality so as to deliver next level service, while others are transforming stores into an almost private club-like environment. How is Harrods responding to the service imperative?
MW: For us it's just a way of life for the business, and it's something of a self-selecting process for our colleagues. I can teach someone to be a good salesperson, but empathy has to be part of their personality. Our customers are extremely demanding when it comes to service, and I'm pleased to say that our NPS (net promoter score) is running in the high 80s. That said, every negative comment or criticism we receive is passed to the relevant departmental manager, and he or she must phone the customer to say that we're sorry and to ask how we can improve. Every single one.
TI: Another big story today is around sustainability. What are your headline activities in this area?
MW: Well, if you visit our Knightsbridge store today you'll find it wrapped in hoardings. That's because we are replacing every one of the light bulbs that illuminate the store façade with a low energy digital equivalent. That alone is going to save us 27 tons of carbon a year.
But there's much more the luxury industry can do, and through the industry body Walpole group, which I chair, we're talking as one to the brands about issues such as eliminating plastic hangers or improving the environmental impact of the supply chain. It works better when people like ourselves, Net-a-Porter and Selfridges can speak with one voice on these issues.
TI: Final question, what do you think could be the key trends in luxury in 2024 and beyond?
MW: I remain incredibly bullish about the luxury sector, because it has proven time and again that it is incredibly good at tapping into all segments of society. Just recently, we saw this with the new collection that Pharrell Williams has produced for Louis Vuitton. It gives that brand that youthfulness and a direct connection with Gen Z. But at the same time, if you look at some of their advertising, they are targeting the more affluent, older consumer, so they are covering all sides.
Also, luxury has the great ability to touch all aspects of people's lives. So in our children's wear we have Dior, Loro Piana, Gucci, Fendi. Now we're also starting to see this in homewares. Our biggest brand in home is Dior. We have Hermès, Fendi Furniture; and we're just about to launch Dolce&Gabbana, Versace.
If I'm a luxury customer it's touching me at every point in my life and it's part of my lifestyle. That's really exciting for us and for the wider industry.
Discover our new Bachelor's in Luxury Business
With a first intake this September, our Bachelor's in Luxury Business delivers full-spectrum luxury industry knowledge, starting from operational principles and building to strategic leadership concepts and behaviors.