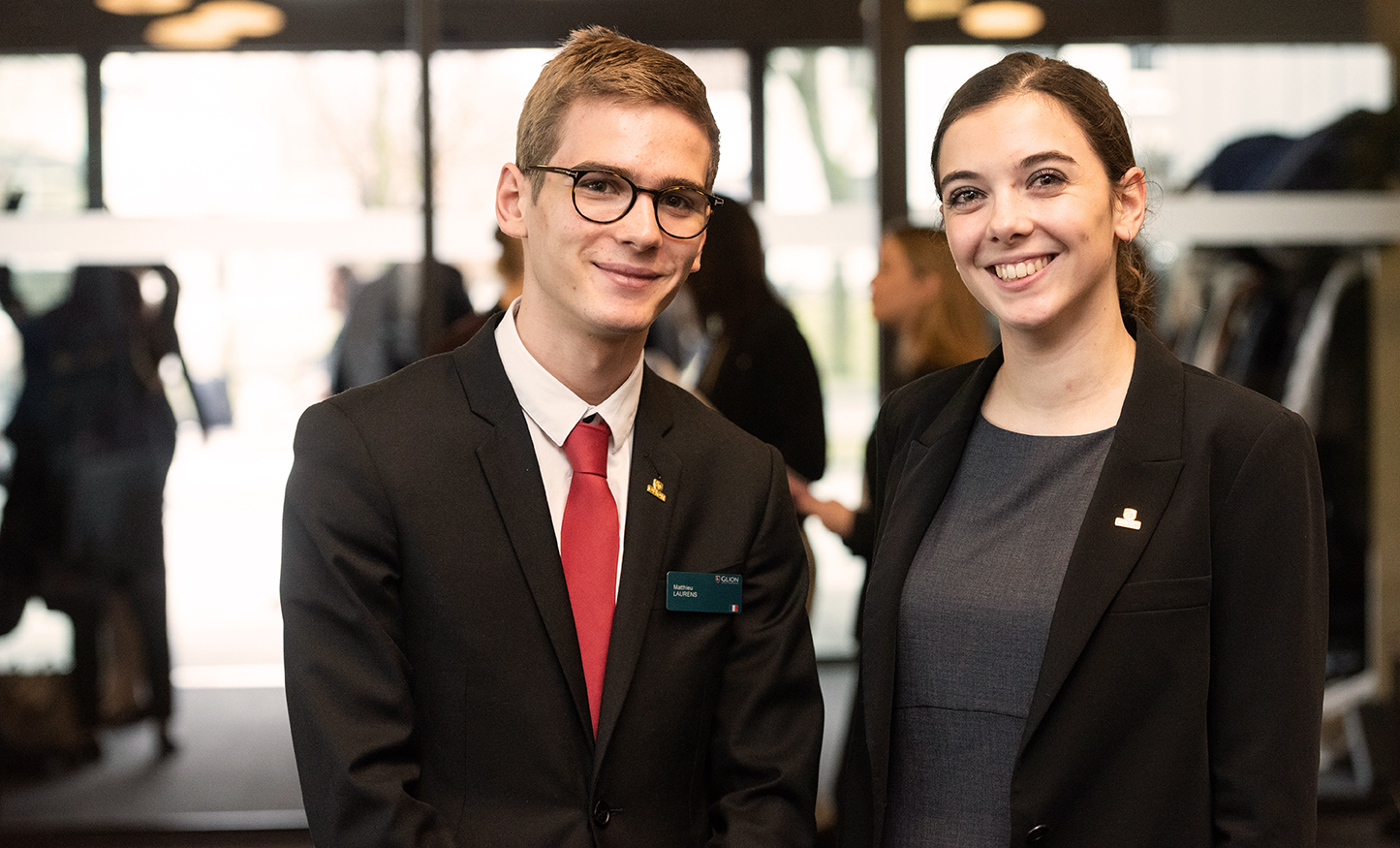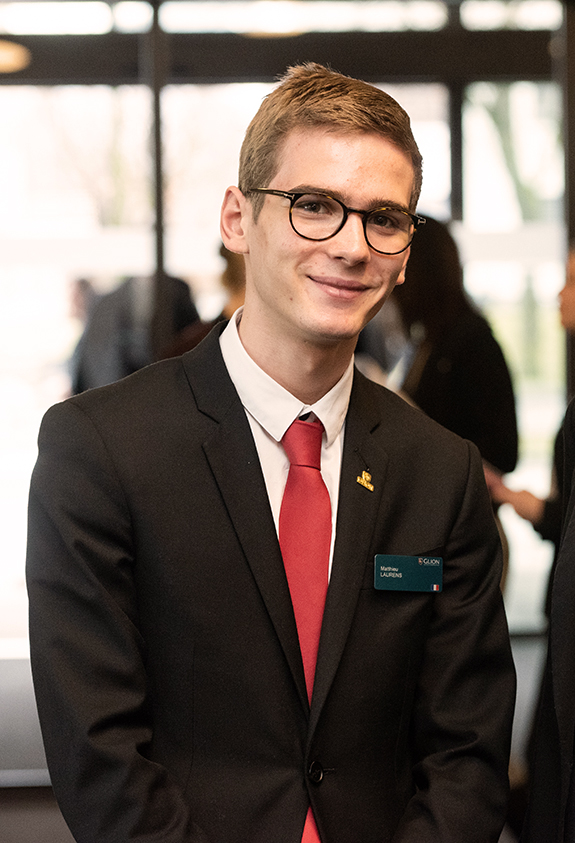 One of the most exciting times of your life is about to start and you probably have lots of questions. You are not alone – every semester we receive lots of inquiries from new Bachelor students before they arrive on campus. So to help you find the information you need, ahead of your move to Glion, we have answered the 20 most frequently asked questions. Starting with a fairly important one.
How do I get to the Glion campus from Geneva airport?
If you are arriving at Geneva airport on the arrival dates and have already confirmed your arrival details with us, you will be able to use the transfer service organized by the school.
Please note: You can only use the transfer if you have confirmed your arrival details with us online at www.glion.edu/new-students/pre-arrival-switzerland beforehand. We recommend you do this as soon as you book your flight so that we know when to book your transfer. Your flight arrival time at Geneva Airport must be between 07:00 – 17:00, as our transfer service is not available outside these hours.
If you are arriving before the official arrival dates or after 17:00 on an arrival day, you will need to arrange your own transfer, in which case we highly recommend you to take the train. The train station is conveniently located inside the airport and there is a direct train to Montreux departing every hour until 11pm.
The journey takes approximately 1 hour and 15 minutes. At Montreux train station, you will have to change trains and take the 'MOB' (a small train which takes 15 minutes) to Glion. From there, follow the marked footpath to the campus (five-minute walk). However, if you have a lot of luggage, take a taxi from Montreux train station to the Glion campus (the taxi fare should not exceed CHF 25.-). Be aware that trains really do leave on time in Switzerland!
Will semester one be a problem if I cannot cook well?
Not at all! You will be learning the practical kitchen/service/housekeeping skills during your first semester from scratch! There will be professional chefs giving you detailed instructions and support throughout your entire kitchen experience.
Where do I leave my belongings and suitcases? Can I leave my things during the holidays?
Storage rooms are at your disposal for empty suitcases. The school declines responsibility for loss or theft of valuables in student rooms, public areas or any unsecured storage area. Padlocks for luggage can be purchased at the Reception.
Lockers are available free of charge on campus and are recommended for daily use. Keys are available from the Students Accommodation Department and at the Reception.
If you are worried about moving your luggage to another campus for the next semester, Glion has partnered with a local storage and transport company which allows students to store any objects or belongings for any period. The company will be present on campus at the beginning and end of each semester. Conditions and fees are agreed between the student and the storage company.
Can we change rooms during the semester?
Requests for room changes will be considered after the arrival of all students and must be requested during the first week of the semester.
What can I wear and which dress code applies?
During your first semester, you will be alternating between practical arts uniforms and Business Professional attire. You will receive uniforms during your induction week on campus. As for the business attire, it is compulsory during working hours and it is your own responsibility to bring your own clothes. You can find all the details about the dress code in our Pre-Arrival Guide.
Can I join any sports team as soon as I arrive?
You will be able to join all the available teams straight away, and you can even form your own if one does not already exist. Students often propose new types of sports and the Student Affairs team makes sure that this sport is added to the calendar or that a coach for this new sport is hired.
When will I receive my schedule?
You will receive your Practical Arts schedule during the Induction week (first week of the semester).
What will be provided in the room and what should I bring myself?
A desk and a wardrobe are available in your selected room, as well as bed sheets that are changed regularly by the housekeeping department. However, we suggest you not to bring an excessive amount of clothes as there may not be enough space to store these items. You also have an ironing board and laundry bag on your disposal. Here are some things that you need to bring with you:
Electrical plug adapters for Swiss outlets
Hairdryers, electric razors/clippers
Iron
Phone and electronic chargers
Toiletries (a toiletry bag or shower caddy)
Personal hygiene items (soap, shampoo etc.)
Bathrobe and slippers or flip-flops
Medications if you take any regularly
Towels
Notebooks, pens, highlighters, folders etc.
Detergent, stain remover for your laundry
Lint brush and mini sewing kit
Attire/objects for the Cultural Fairs
Are there any phone contracts available and can I use my phone on arrival?
There is a Relay convenience store near the Glion welcome booth at Geneva airport where you can purchase calling cards and local SIM cards (pay-as-you-go) upon your arrival – if needed. Once you receive your permanent residence permit, you will be available to set up a phone contract (our students usually choose Swisscom) for those all-important calls to friends and family.
Are there any trips during the first semester?
Most weekends there are trips, either to discover new European destinations or enjoy amusement parks or different sports. Our students often go to Milan, Turin, Lyon and Strasbourg or enjoy mountain walks, paragliding, rafting and fun at Europa Park.
How does the prepaid meal plan work?
At the beginning of each semester, the F&B prepaid card is charged with the amount specified in the fees. This card can be used in the various outlets on campus. The prepaid amount must be used before the end of the semester and is non-refundable. Students can top-up their card at any time.
What is the weather like in Switzerland and which clothes should I bring?
We recommend that you come prepared for all types of weather, as the temperature in Switzerland can reach 30 degrees Celsius in summer and -15 degrees in winter. We suggest you pack items for business attire, shoes for practical arts (for the ladies, the shoes should have a heel that is three centimeters high and three centimeters wide), smart-casual wear and outdoor or sports activities.
What is the first week on campus like?
During the first week on campus, you will have the induction program. You will do a complete tour of the campus, meet all the staff and faculty, get your uniforms, get your schedules and more. This week has been designed to introduce you to Glion and get you ready for the semester.
Is it possible to cook in accommodation?
Cooking is not allowed in the rooms on the Glion campus. There are many different food outlets and options to choose from throughout the day.
How much support do I get to obtain an internship and are all internships paid?
The Career & Internship team is available from Monday to Friday and they are there to support you with the preparation of your CV, but they can also hold mock interviews with you, give you guidance on motivation letters, coach you throughout the semester, provide internship contacts and organize companies visits.
Do I need to speak French to be able to communicate in Switzerland?
The four national languages of Switzerland are German, French, Italian, and Romansh. However, everyone in Switzerland speaks English and most of the public directions are written in all the five languages, so no need to speak French in advance!
Do I need a car or is public transport enough?
The public transport in Switzerland is very developed and well connected, so you do not need to have a car. To go from the Glion campus to Montreux, there are organized shuttles a few times a day and taxis with special prices for Glion students. If you wish to go to the nearby cities like Lausanne or Geneva, it is a very simple train journey.
How do I do laundry or dry cleaning?
Laundry machines and dryers are available in each residence: there are several laundry rooms with key-operated washing machines and dryers. They function with a magnetic key which can be purchased at the main Reception for CHF 30.- No deposit is required, but the key must be returned at the end of the semester otherwise a charge of CHF 50.- will be added to the student's account.
Ironing boards are available for your personal use in each bedroom; however, students are requested to purchase their own iron. Bed linen is provided and laundered by the school; however, students must bring and launder their own towels.
A dry-cleaning service is provided by an outside company at the expense of the student. It is accessible at the main reception where the concierge desk will be available to help you with the procedure.
What are activities outside the campus like?
The Glion campus is set just above the small city of Montreux – a city of the famous Jazz festival and considered to be very similar to the French Riviera. During winter, there is a beautiful Christmas market in Montreux and in the summer you can enjoy plenty of festivals, open cinemas and after-work parties. There are a few nightclubs as well, and the famous one throughout generations of Glion students is the Black Pearl.
If you want to move away from Montreux and go to a bigger city, you can be in Lausanne in 30 minutes and Geneva in an hour, both by train. These cities are much bigger and offer a lot of interesting experiences.
If you prefer mountains, you have even more choice: there are ski-resorts just one hour from the campus and mountain trails everywhere, so your options are endless!
If I want to send a parcel or luggage directly to the campus, which address should I use?
YOUR NAME (nicknames should not be used)
c/o Glion Institute of Higher Education
Route de Glion 111
1823 – Glion sur Montreux
Switzerland