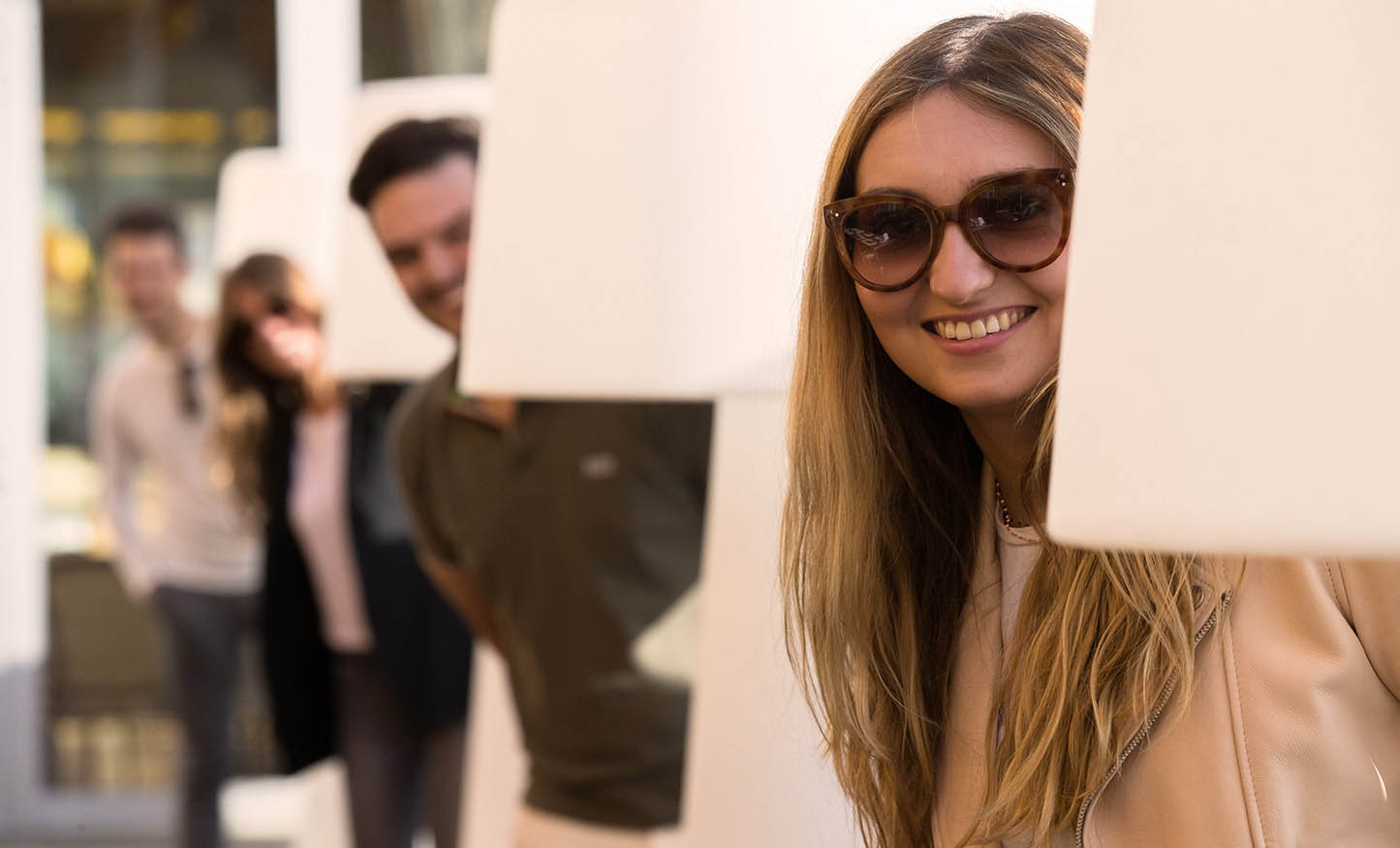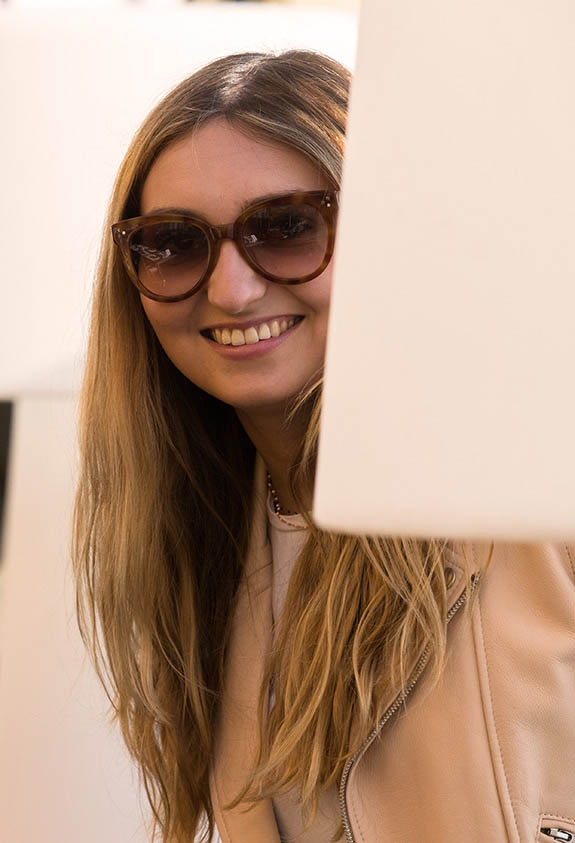 Life at Glion is anything but ordinary, it tends to lean towards the extraordinary. Our students like to take the best elements from the world's most dynamic industries –hospitality, tourism, events, and sports — and bring them to life on and off-campus. Here are some examples of things that students do pretty much every semester, that's every six months, if you can believe it.
Holi Montreux
May 20, 2017 – For the second year in a row, Glion's ESE students organized the Holi Montreux Festival. This open-air event brings the sacred elements of the Indian Holi festival to usher in the beautiful summer season with vibrant colors, artists that have worked for Tomorrowland and Ultra Music Festival, dancers from the London Olympic opening ceremony and other international performers!
Discover the program and videos: Holi Montreux Festival Website.
The Charity Gala Event
The Glion Charity Committee organizes a gala event at the end of every semester to present Sumba Hospitality Foundation and Share a Dream with the checks for the funds they collected by hosting parties and events. The students who organize, volunteer for and support these events show true commitment to making a better world and giving back to help others.
Glion's Got Talent
By Ainur Assylkhanov
May 4, 2017 – Glion's Got Talent is a talent show that takes place every semester, where regular students can show their hidden "gifts" to their classmates, friends and other Glion students. This semester the event took a place in the Montreux Casino for the first time. All the performances were great and unique, it could be seen that it meant a lot to the students. The event brought surprises, just like any other talent show, but the main difference is that it had a sparkle of the Glion Spirit. It was amazing to see the hidden talents of your classmates and friends.
The winner was a very talented young man from Iceland playing on the piano – Fannar Vihjalmsson. The second place went to the amazing magician and comedian from Vietnam – Dat Leo. The last but not least, the third place went to the duet, singers Janiya Kazberk from Kazakhstan and Dianna Dewi from Indonesia. Watch a video of Glion's Got Talent from a previous year.
Glion Master Chef
By Paul Leguay
April 29, 2017 – As part of the Student Ambassador program, Dasha Yakushenko, a semester 2 student in the Hospitality Management program decided to organize a Master Chef event, in the Club. Nine participants were present as well as two professional Chefs. Four kitchen plan were positioned one next to the other. The four teams had to re-create the dish that was cooked by the Chefs without knowing the recipes.Sana Hasbatar who won the game this year, told us : "The Master Chef Event has been really well organized. Creativity, cultural diversity and a competitive spirit, which constitute for me the essence of an interesting event, were present ." This event shows that Glion is not just a university. Life is about discovering new cultures and challenging yourself, learning from others and giving free rein to your own creativity.
A Trip to Genova, Italy
To combine fun with learning about the hospitality industry, Glion's sport & event coordinators organized a day-trip to Genova, Italy. Students were invited to visit the Costa Diadema Cruise ship, a massive vessel that holds 1'862 cabins and can accommodate around 4'900 passengers. They had lunch on board before heading off to the aquarium, and they finished up at an Italian ice cream shop.
Geneva Motor Show
By Nathan Ducarme
The International Geneva Motor Show is an annual auto show held in March in the Swiss city of Geneva. It is one of the greatest of its kind in the world, famous for displaying lots of luxury super cars and hyper cars, more than any other motor show worldwide. This year was the 87th edition of the show and once again it was a real success with many new exciting models on display. People usually come from all around the world just for this event. As Geneva is a bit more than an hour drive from the two Glion Swiss based campuses, many students take the opportunity to visit the show. Depending on the number of students willing to visit the show, Glion organizes transportation to Geneva back and forth. This year many new models were on display and the corridors of the saloon where cramped with car enthusiast. The show did not disappoint.
Cultural Fair
By Mathilde Christmann, photos by Lucie Dardenne
Every semester, Glion students prepare and host the Cultural Fair and for the first time ever, last semester they held a combined Glion and Bulle campus cultural fair. For this event, students get together with their fellow countrymen & women to prepare a stand where they present typical food, costumes, games, and decorations from their home country. It is a delicious party that attracts the entire student body for fun and stiff competition to win the prizes.
Inter-school Sports Competitions
It's no secret, Glion students enjoy lively, good-willed sports competitions against the students of other hotel schools in Switzerland. Every semester, the rugby and football teams face off against EHL, and the volleyball team plays against both Les Roches and EHL. It's all very fair-play and fun for the students to meet other hospitality students who share their passion for sports.
The 10/20k Lausanne Marathon
Spring is an amazing season in Switzerland, and what a better way to enjoy the beautiful outdoor than to run for a cause! The Glion Charity Committee invited students to join in running the official 10/20km of Lausanne on Sunday 23rd of April. They combined this fun, challenging event with raising money for charity by buying a Glion charity running t-shirt. The money collected went to the Association "Share A Dream".
The Oeonology Club, Wine & Cheese & Visits to the Vineyards
By Lucie Dardenne
The Glion campus has the Oenology Club which is presided over by Marc Herbin, a Glion faculty member who shares his passion for wine and beverages in general. He has even been known to open champagne with a sword, on occasion. The club meets regularly to introduce students to the techniques of wine tasting, the vocabulary, types of wines in Switzerland and around the world, to develop their nose for wine and wine pairing. They sometimes visit the vineyards to see how wine is made and host a wine & Cheese conference.
Spring Break Trips & Weekends Abroad
In the small close-knit community on Glion campuses, Glion students aren't just classmates, they become great friends.
On the weekends and during school holidays, they often take the opportunity to travel to the neighboring countries like Germany for Oktoberfest, or Portugal as you can see from this picture of some Glioners on vacation this spring.
Skiing, Snowboarding & Tobogganing
Photos courtesy of Nathan Ducarme.
One of the best things about living in Switzerland is the perfect combination of mountains and snow! Glion students rarely miss a chance to go skiing on the weekend during the ski season which usuall begins in late-November and ends in mid-March. In addition to skiing there are plenty of other things to do in the snow, including sledding, or tobogganing in Leysin.
And these are just part of the many activities that are organized and taking place on campus, and off campus, every semester. To get a glimpse of life at Glion Switzerland, check out their student life videos here.