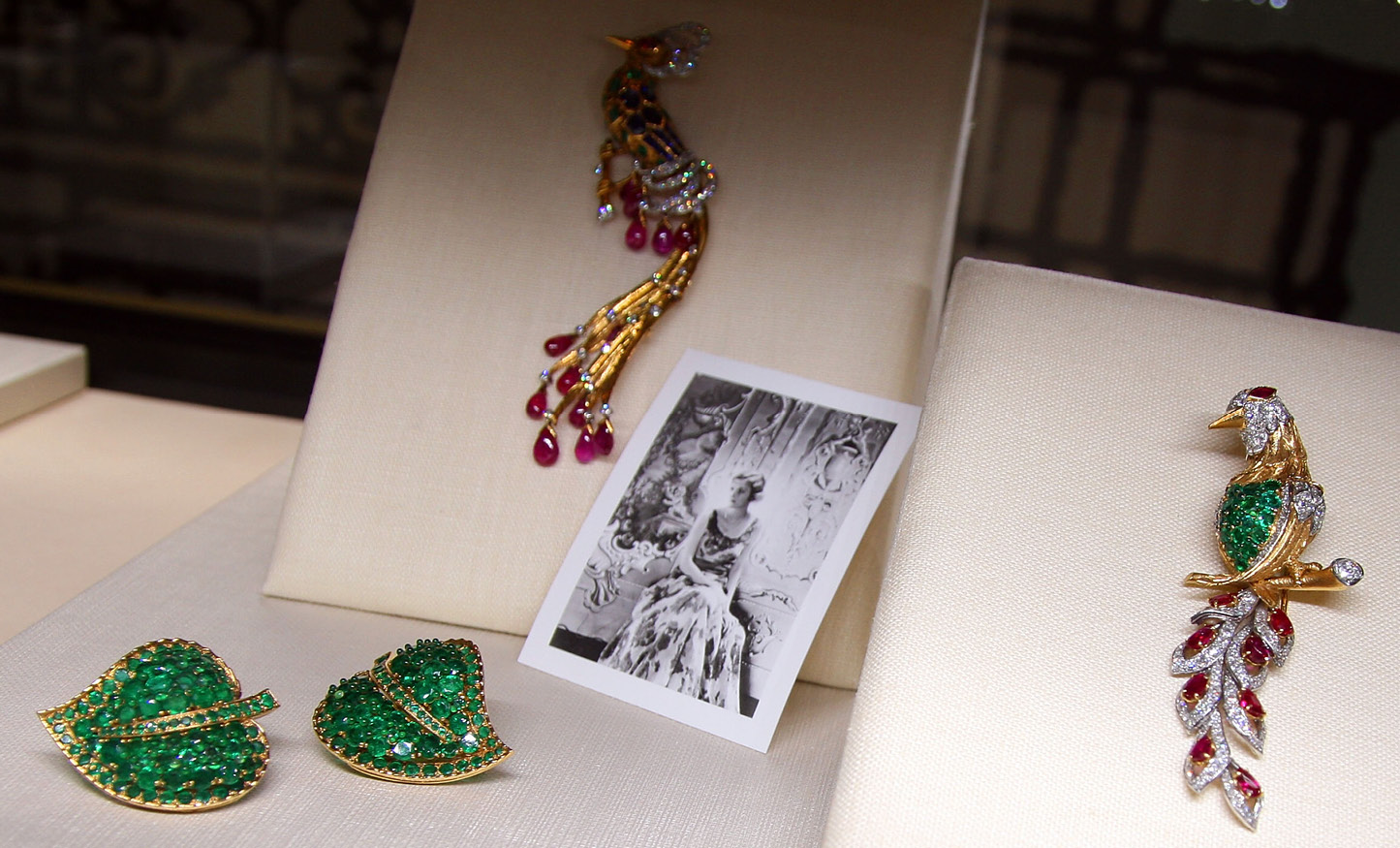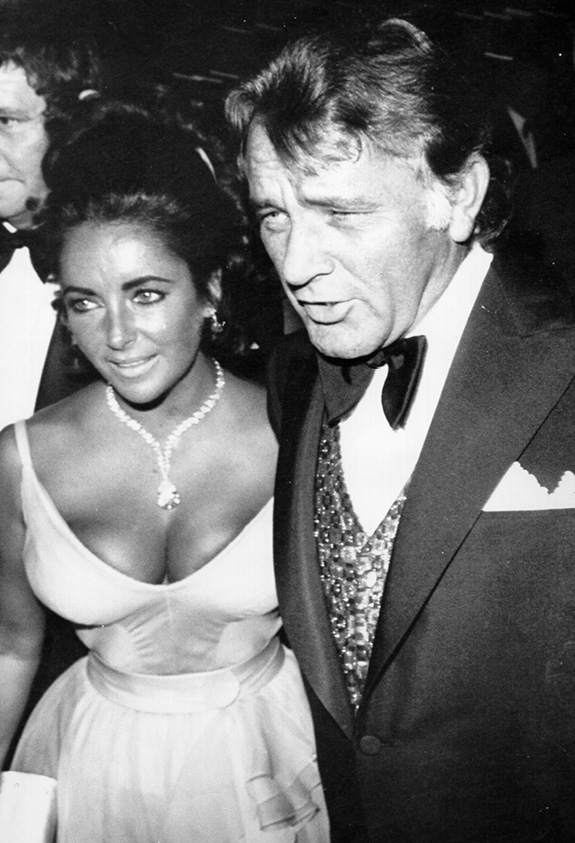 How do you encapsulate a brand that has been synonymous with luxury elegance for more than 170 years? We decided to pick 10 objects that tell the story of Cartier, the 'maison' founded in Paris back in 1847, and which is now part of the global Richemont family.
Louis-Francois Cartier was a watchmaker who went from apprentice to master when he bought the small Parisian store belonging to his mentor, Adolphe Picard, in 1847. From those humble beginnings, Cartier has evolved into a multinational luxury goods business with more than 270 boutiques across the world.
Cartier is perhaps best known for its jewelry and watches, but it has also forged successful niches in leather goods and perfumes. It became part of the Richemont Group in 1988 and still lives by the motto of its original driving force, Louis Cartier: "Never imitate, always innovate".
In this special feature, and to celebrate our ongoing friendship with Cartier and other brands within the Richemont family, we chart the history of the maison through 10 hand-picked objects that each tell their own unique story.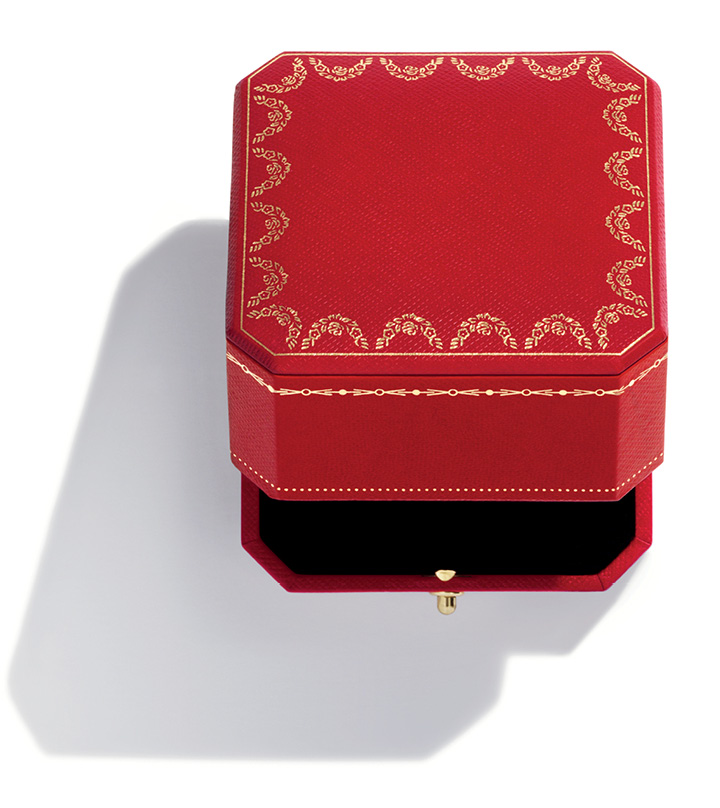 1. The red box
The iconic red box is a signature creation that dates back to the early years of Cartier. Collectable in its own right, the box has appeared on the Broadway stage (in the 1926 production of Gentlemen Prefer Blondes) and was even turned into a cinema screen for Cartier's 2013 pop-up exhibition at London's Selfridges department store.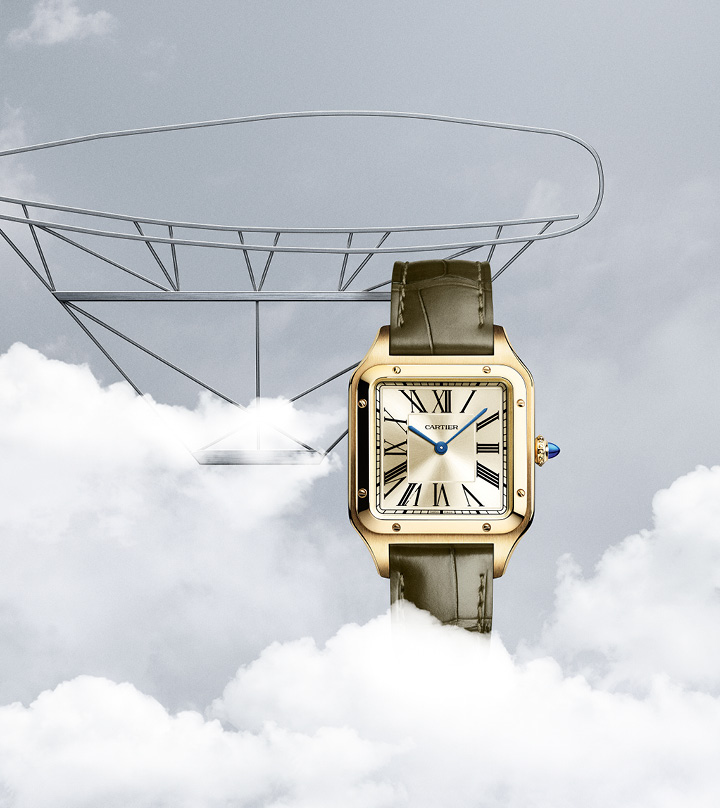 2. The Santos watch
In the early 20th century, the pocket watch was the standard wearable timepiece. Fine for more leisurely pursuits, but not ideal for men of action, like Brazilian aviation pioneer Alberto Santos-Dumont, who needed a "hands free" way to check the time during his flights. He turned to his friend Louis Cartier – grandson of founder Louis-Francois and one of the key figures in the company's history. Louis' answer was the wristwatch that was named for Alberto. Though not the very first wristwatch to appear, the Santos did much to popularize this innovation in timekeeping.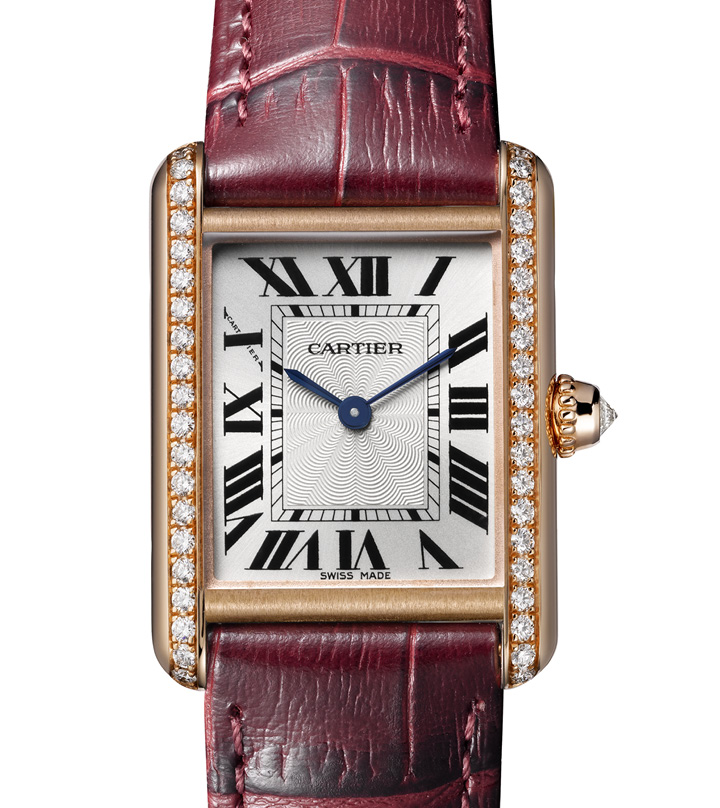 3. The Tank watch
Yes, the Tank wristwatch does indeed owe its origins to the military tank. The name and design were inspired by the Renault FT-17 tanks which Louis Cartier saw rolling past his window during World War I. The watch somehow manages to be both rectangular and square, borrowing lines from its namesake, and it has remained part of the Cartier catalogue since it was created in 1917. The Tank has had a legion of A-list celebrity wearers, including Jacqueline Onassis, Andy Warhol and – more recently – Michelle Obama.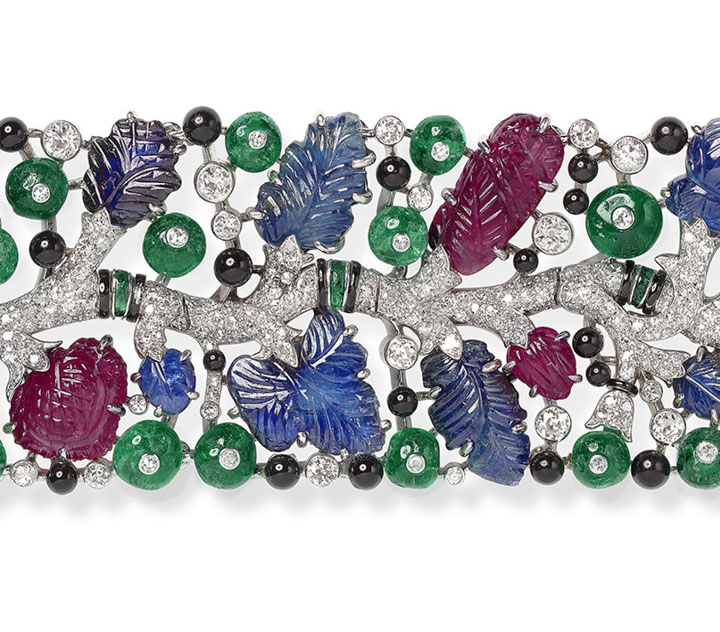 4. Tutti Frutti jewelry
The Tutti Frutti necklaces and bracelets, with their eye-catching mix of emeralds, rubies and sapphires, were inspired by the colors of Indian royalty and created at the height of the Art Deco period. At the time they were quite ground-breaking, with Cartier the first jeweler to experiment with mixing different colored stones. Today Tutti Frutti pieces are prized by collectors – one sold at auction last year for $1.3 million – and they are revered as icons of the Art Deco era that offer a perfect marriage between Eastern and Western cultural influences.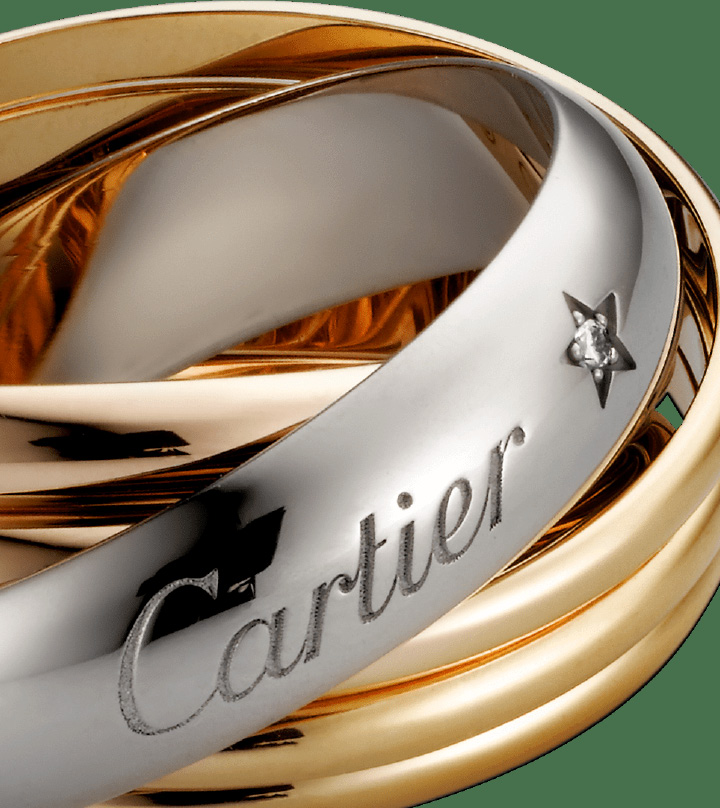 5. Trinity ring
Beautifully simple, and invoking the enduring qualities of love with its three interlinked bands that have no beginning and no end, the Trinity ring occupies a central place in the Cartier story. It first appeared in 1924 and was another daring innovation for its time. It is still a key element of the jewelry range today. Famous wearers include Jean Cocteau, Princess Diana and actress Nicole Kidman – the latter receiving her $73,000 example from then husband-to-be Keith Urban.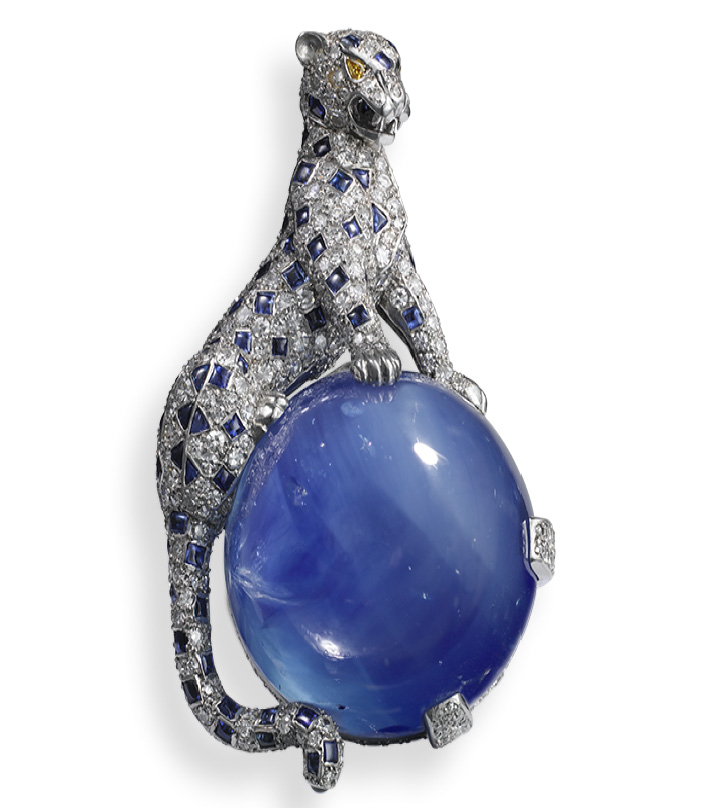 6. Panther brooch
No history of Cartier can properly be told without reference to Jeanne Toussaint, the maison's Director of Fine Jewelry, who was its creative driving force for a significant portion of the 20th century. She was nicknamed 'the panther' by her colleagues, because their skins decorated her apartment. And it was the panther, in the form of a brooch, that became a signature creation after being worn by Wallis Simpson, the American socialite who became internationally famous when she married King Edward VII of England, who abdicated his throne for her.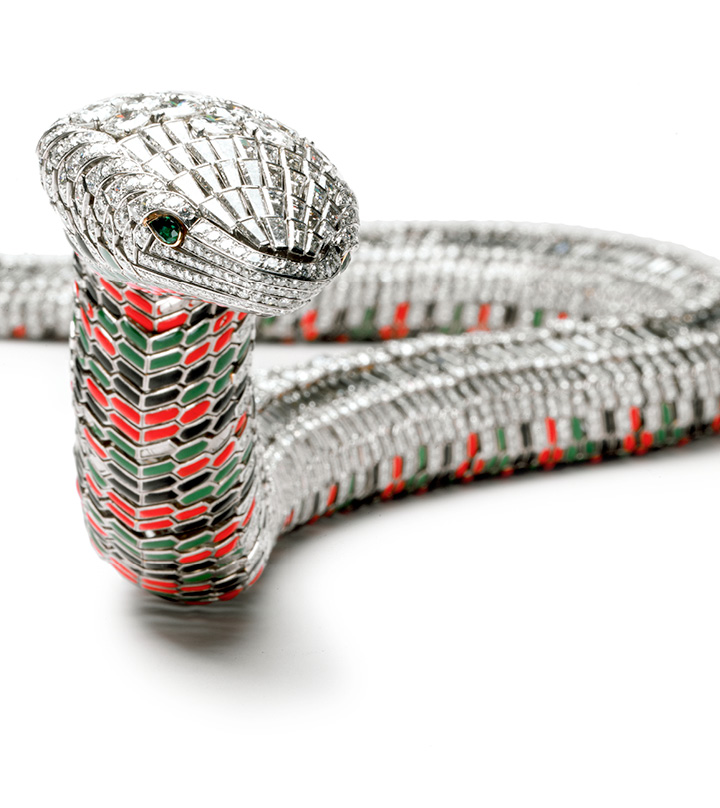 7. María Félix snake necklace
María Félix was a Mexican movie star who made 47 films throughout her career, and was considered the queen of Spanish language cinema. She identified with snakes for all the symbolism of creativity, wisdom and strength these creatures represent. Around 1966 she visited the Cartier flagship on the rue de la Paix and commissioned a snake necklace that would be the size of a real serpent. The 56cm piece took two years to make and is set with 2,473 brilliant and baguette-cut diamonds. Even more impressively, the Cartier 'snake' is fully flexible, just like the real thing!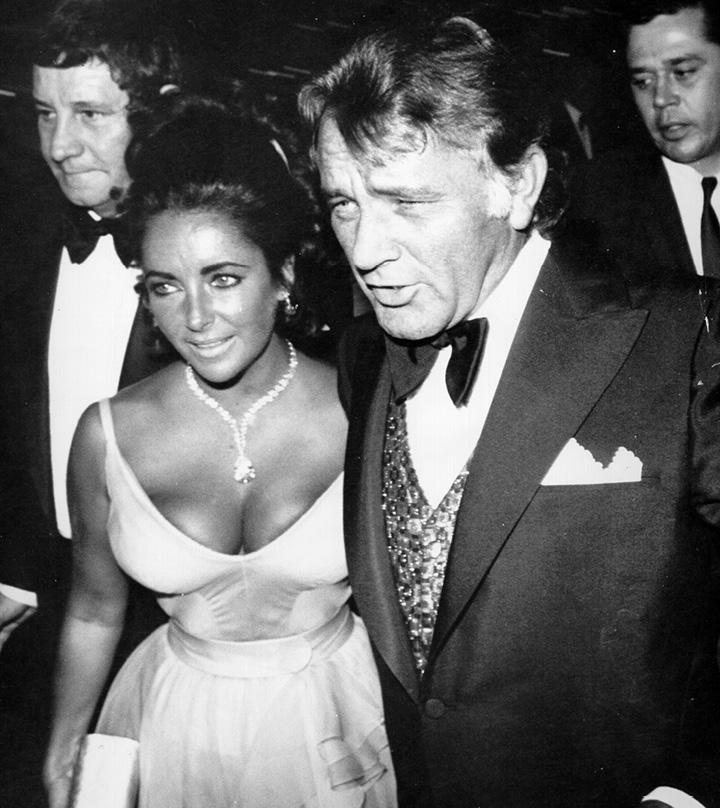 8. The Taylor-Burton Diamond Necklace
As a token of passion, there could be few more impressive offerings than this 69.42 carat diamond, purchased from Cartier and fashioned into a pendant necklace by the maison's skilled artisans. It was given to the actress Elizabeth Taylor by her twice-husband Richard Burton, with the diamond alone reportedly costing the hellraising actor over a million dollars at 1969 prices. After her second divorce from Burton, Taylor sold the diamond in June 1979, using some of the proceeds to fund the construction of a hospital in Botswana.
Photo credit: Michael Ochs Archives/Stringer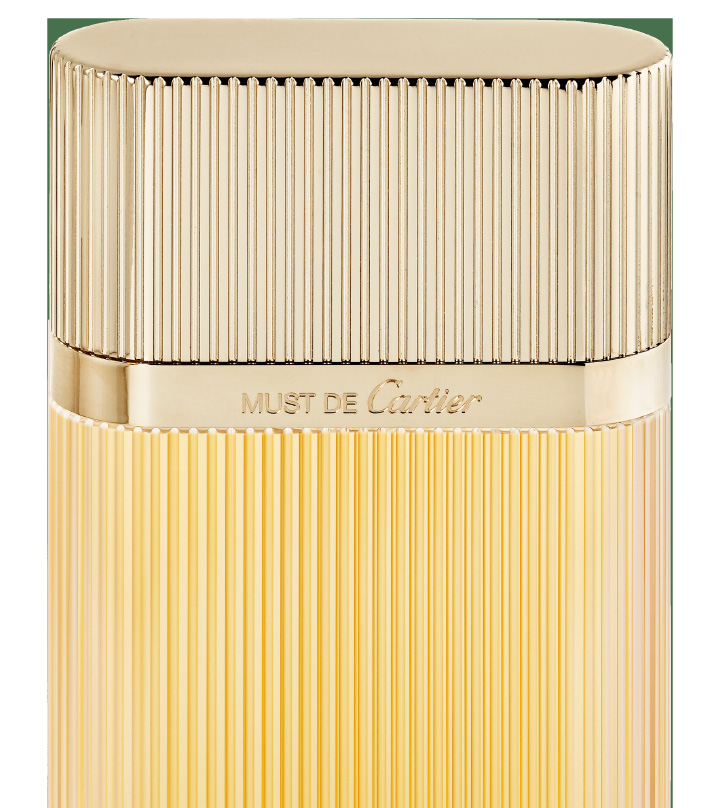 9. Must de Cartier
In 1981, more than 120 years after the maison was founded, Cartier ventured into the world of perfume for the first time with the launch of Must de Cartier. The fragrance was created by perfumer Jean-Jacques Diener, and was a sales success right from the off. It is still part of the Cartier perfume portfolio today, alongside newer creations such as Carat, L'Envoi de Cartier, Les Heures Voyageuses and La Panthère.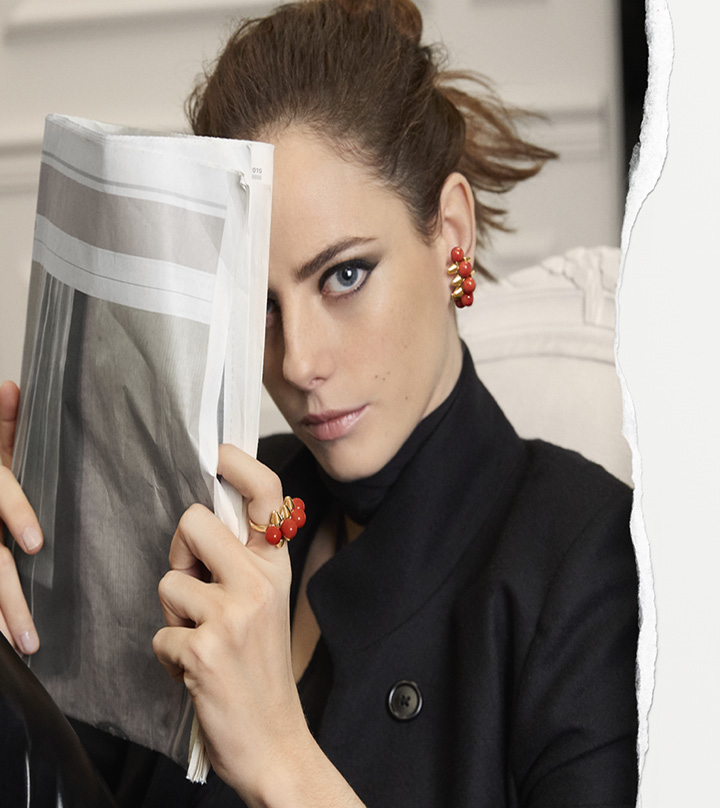 10. Clash de Cartier
Our story comes right up to date with the latest fine jewelry creation, Clash de Cartier, which was launched in 2019. One of the most innovative ranges introduced by Cartier for some years, Clash pieces merge studs, beads and clous into a singular ribbed mesh, allowing metal to take on mobile form. Harper's Bazaar magazine said the new collection "Has attitude and elegance in spades. In other words: Everything a woman wants in her jewelry".
With thanks to Cartier for their help in creating this article – for more information visit cartier.com
Main photo credit: Stephen Lovekin/Getty Images
Dive into the world of Luxury
Our Master's in Luxury Management and Guest Experience will position you perfectly for a career in luxury.