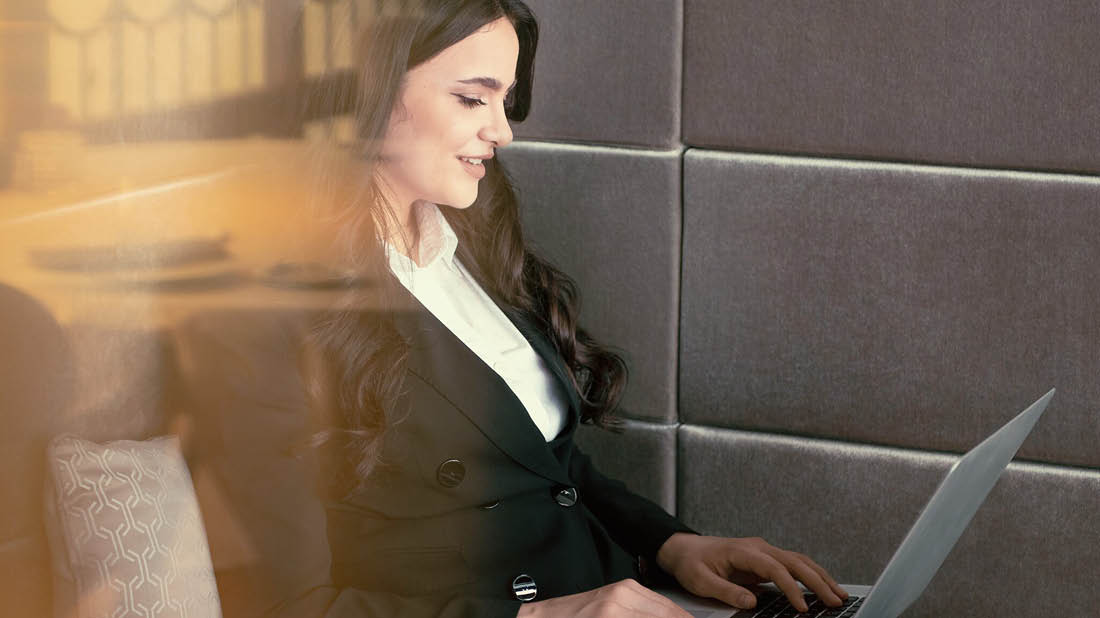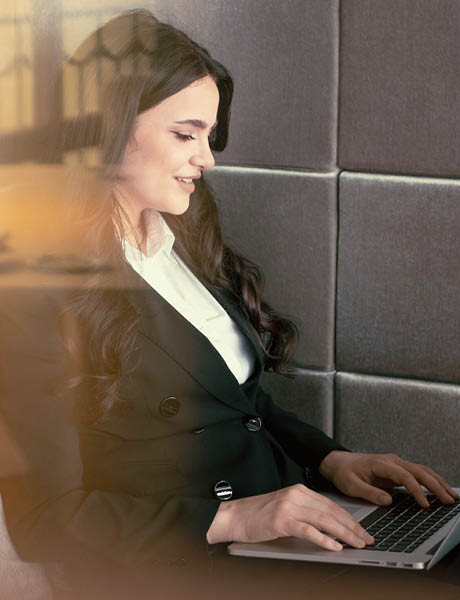 When it comes to careers advice, sometimes there's nothing better than hearing from people with the most up-to-date experience of the job market: our successful alumni. We discover more, in the first of three special reports from our recent Connect & Recruit event.
Besides being a great opportunity to network and apply for roles, our online Connect & Recruit event in November 2021 included three panel discussions that saw alumni share their insights and experiences in the industry.
Whether recently graduated or in the business for several years, our alumni all have one thing in common: the Glion reputation. During the discussions, guests explained how the illustrious name on their CV and the incredible network offered by the Alumni Association of Glion (AAG) has helped them forge their successful career paths to date.
Chaired by Glion lecturer Eric Mabilon, the first panel featured three young alumni already cutting their teeth in the world of hospitality despite the industry still feeling the effects of the Covid-19 crisis.
"I graduated one month before the pandemic struck," said Oriane Chauvet-Morel, now Marketing Manager Premium Brands DACH Region at Accor. "It was a complicated time and a difficult job market, but I'm fortunate to have been able to call on the Glion network, which really helped."
For all three panellists, the networking opportunities offered by Glion made a huge difference.
"It's great for staying in touch and also good for business too," noted Xavier Rambaud, Co-founder & CEO at Maison Epigenetic. "I've uncovered many opportunities through the Alumni network, including with boutique hotel and dining group Relais & Châteaux, so it's been incredibly useful."
Head of Business Development at Bespoke Events London, Charlotte Anthony, agreed, saying, "It opens you up to an incredible world where you could go to any country and know somebody there. I know when I go to a new country, I will look up people on the Alumni Association – that international connection is invaluable."
Global connections
Being part of a global Glion family was central to Oriane landing her internship, something she credits with giving her the skills and experience needed to land that all-important first role on graduation.
"My second internship came about when a manager at Accor reached out to me because she was a former teacher at Glion and was specifically looking for a Glion student," she said. "While I built confidence, independence and flexibility at my first internship in Tahiti, it was at Accor in Paris where I got to demonstrate my ability on a really interesting project and make a mark. Without that, I don't think I'd be where I am today."
Professional internships played a pivotal role in Charlotte's career journey too.
"They were fundamental for my career progression," she said. "The first, at Quintessentially Events, exposed me to extremely high standards; while the second in New York, with an experiential events company now known as Gradient, made me realise just how valuable the experience was. Networking and working my socks off there has really helped my career at Bespoke Events, because Gradient has since put a lot of their UK and European business our way."
Developing soft skills
For all three panellists, the curriculum and learning environment at Glion has developed in them the kind of soft skills they have all needed to advance along their chosen paths.
"Studying at Glion is a rare opportunity to learn the discipline of the workplace," said Charlotte. "How you dress, behaviour, time management – these are the kind of soft skills you develop at Glion that set you up perfectly for the working environment."
Oriane took full advantage of life at Glion to acquire the attributes she would need to progress.
"When I started, I was quite shy," she said. "But following my experience on campus and the internships, I became a professional young woman properly prepared to enter the first stage of my career. It helped me gain self-confidence, professionalism, open-mindedness and flexibility."
For Xavier, it made the difference when he came to taking on new recruits for his business.
"I have two Glion alumni working for me and, when they started, they didn't have any experience," he said. "But they had the soft skills they learned at Glion, so I knew how good they would be."
Despite all these advantages, our alumni agreed standing out is what makes the difference in today's crowded job market.
"It's important to show your passion," remarked Oriane. "In interviews, people remember your personality and the way you interact more than they remember what you know, so being yourself and showing you're not just somebody applying for a role is the best way you can differentiate yourself."
While Xavier recommends getting out of the comfort zone and using setbacks as an opportunity to learn and change, Charlotte is more direct and advises graduates to "suit up, show up and work as hard as you can".
We'll be revealing the thoughts of some of our senior alumni in our next update, so check back soon to see what they had to say.
Practice the art of world-class hospitality
Find out more about our Bachelor's in International Hospitality Business