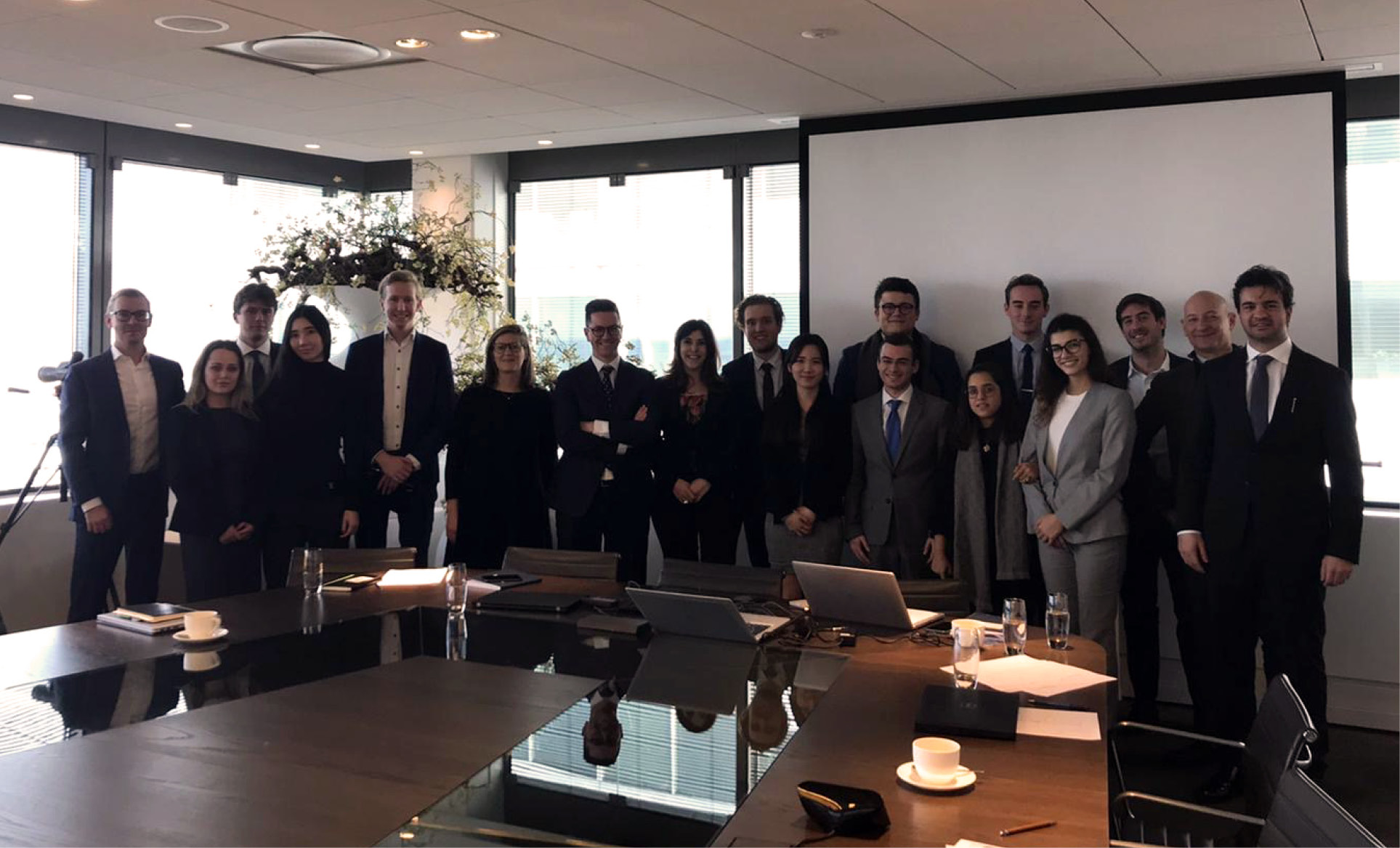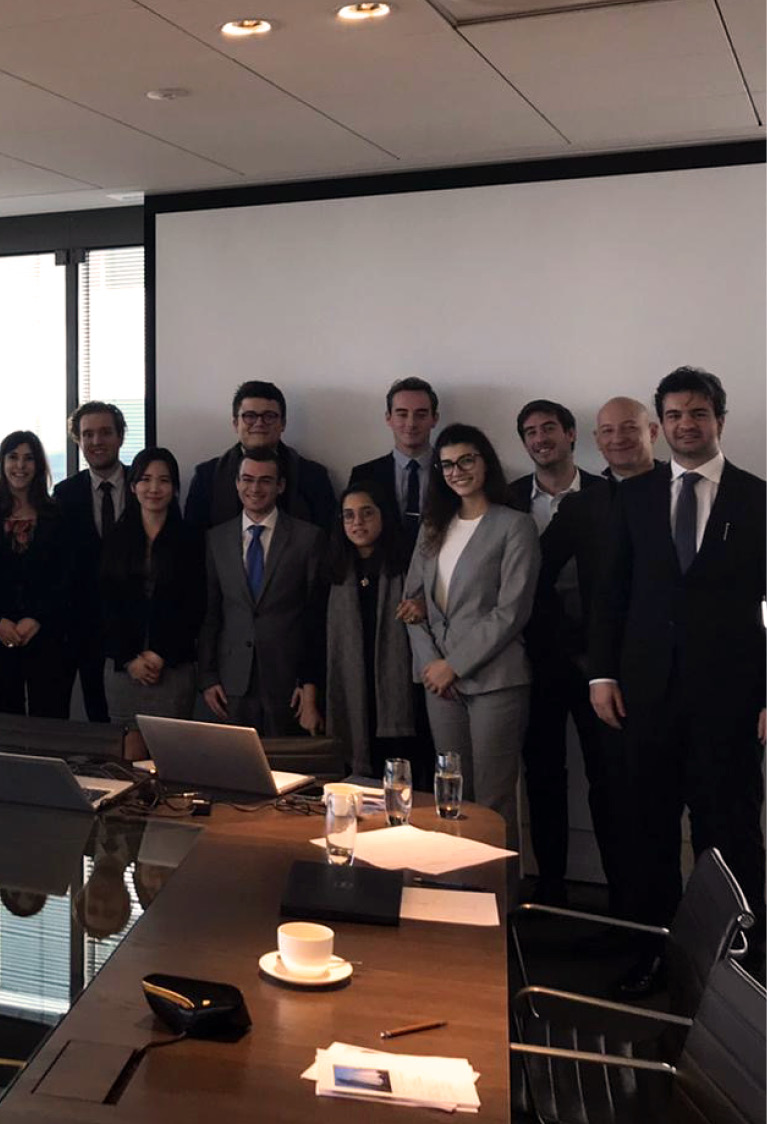 The Master's in Finance, Real Estate and Hotel Development uniquely combines professional real estate capital markets learning with Glion's hospitality DNA.
So, when it came to deciding on a location for the students' field trip, there was one stand out name: Amsterdam – a multicultural city that is both a magnet for cutting-edge hospitality concepts and a fast-growing finance and technology hub.
After the field trippers had returned to the London campus to continue their Master's studies, we caught up with student Jake Ellis Davidson, to find out how it went.
Q: What for you were the objectives of the field trip?
Jake Ellis Davidson (JD): Professional development was the main objective. We met with several companies, such as benchmarking database companies, as well as some of the big players in the industry, like CBRE Global Investors. We also visited several hotels, including some of the newer brands and concepts that are leading the way, such as citizenM hotels, which is a cutting-edge hotel company.
Visiting Amsterdam is a unique experience. It's a forward-thinking city where most of the new trends start. The demographic of Amsterdam is very particular, made up of very 'techy' people who want to test new concepts. If something new which started in Amsterdam is successful, it'll spread all over the world. It's like a test tube for a lot of concepts.
Q: You visited a citizenM hotel – what were your impressions of their hospitality concept?
JD: The room is half the size of a normal hotel room, but they make the space work. You get everything you need; for example, they have king size beds. They manage to give a luxury feeling. It's well-designed, there is no checking desk. Some of the hotels are built in older, refurbished buildings, while others are built as brand-new buildings. In the latter case the construction is quite interesting: the rooms are built in China, then imported to the hotel site and stacked like Lego bricks.
Q: What were your most interesting learnings from that visit?
JD: The most interesting part, especially coming from a finance and real estate point of view, is the profitability. The profitability of owning one of these hotels is off the chart. The profit margin is somewhere between 58% and 62% – it's a tremendous amount coming from hotel operations. So that is what really stood out for me. They also are the only ones who are building up the capital to then be able to buy or build a hotel on their terms. They have complete ownership; they take all the risks, but they also get all the profits. They are growing pretty quickly, considering that they have to buy everything themselves rather than looking at franchising. That's what is so interesting about citizenM.
Q: You got to spend some quality time with CBRE Global Investors – how insightful was that?
JD: It was an interesting experience as they actually gave us a case study project. They split us into three teams, and we were competing against each other! Each team was allocated a mentor, who was an analyst at CBRE. It was very much what we could face during an interview.
Q: Tell us more about the project itself?
JD: The case study was about creating a portfolio strategy. They gave us a thick imaginary portfolio, including graphs, data and so on. We were tasked with analyzing all of these data to find out where the portfolio currently is and to develop a strategy to expand it. Each group had a different portfolio. They also gave us 10 office building assets, with all the information about sustainability, metrics… a million different things!
Then we had two rounds of bidding. We were all given the same 10 assets, but we were all in different rooms, so we didn't know what the others were doing. We basically had to figure out the value of these assets and bid for them. After the two rounds of bidding each group then had to present its strategy. The winner was the group who presented the best strategy.
Q: How did your team get on?
JD: We were the winning group! We did something very unconventional and a lot of people were not really happy about it. What we did wasn't specifically stated in the rules, but it also wasn't specifically stated that we couldn't do it. I came up with an idea outside of the box and it turned out very well – they described us as cheeky but smart! It was really good fun.
Q: What for you was the best part of this field trip?
JD: CBRE was definitely the best! Everything was so high-tech; it's the type of place where we all want to work. Everyone really enjoyed it.
Q: What were the best things you learned on the trip?
JD: Experiencing real world situations and facing the pressure you could get during a job interview – those were really useful.
I also learned a lot more about hotel sustainability. We stayed at the QO Amsterdam, which is one of the most sustainable hotels in Europe. We discovered some of the big goals around sustainability and how it affects the development cost. It is such a big trend, it's really important to be aware of that, especially in our industry. We also visited a property technology company, the biggest association for prop-tech companies. They merge prop tech companies with big real estate companies. They are developing smart buildings, which was another opportunity to learn more about sustainability. Today, some people argue that the value of your building will decrease if it's not sustainable; and literally no one at this point is going to build a building that is not sustainable in some way.
Last but not least, it was also great to get to know my classmates outside of class and to connect a bit better with every one of them.
Q: What was the coolest thing you did?
JD: Visiting the Heineken Experience! It was just excellent. We had a choice between the Heineken museum and the Van Gogh Museum, and being so sophisticated as we all are, 90% of us went to Heineken!
We even took part in a competition. At the end of the museum there's a stage with four Heineken beer taps, where you can practice pouring a pint and the public votes for the most perfect pint. They had some very strange rules regarding the Heineken glass and the star; the foam is supposed to start from the top of the star. This was way too much foam for me, so when I poured mine, they said that I pour a beer like an Englishman because there was very little foam. It was really good fun.
Q: Can you describe your field trip experience in one sentence?
JD: I want to live in Amsterdam!