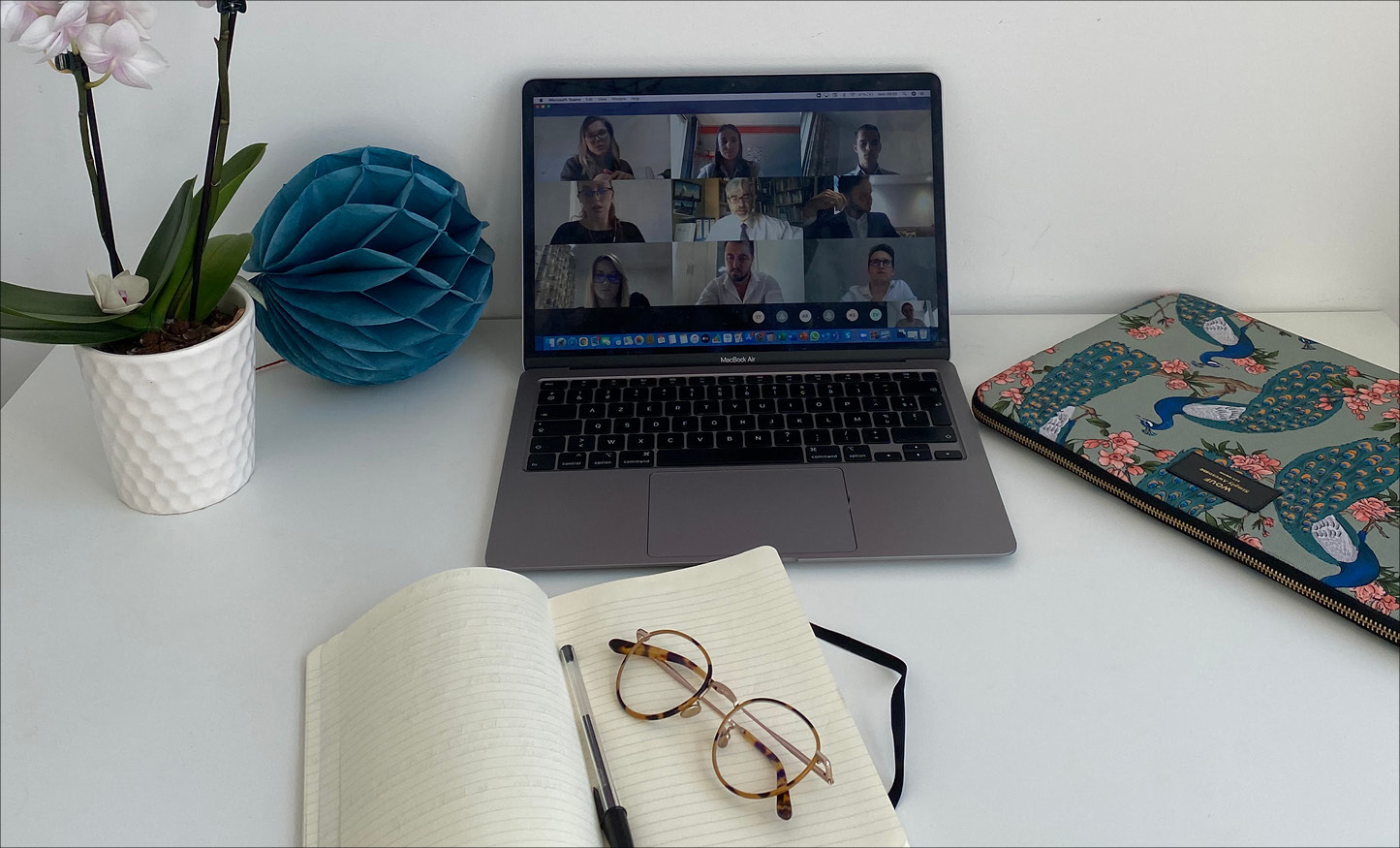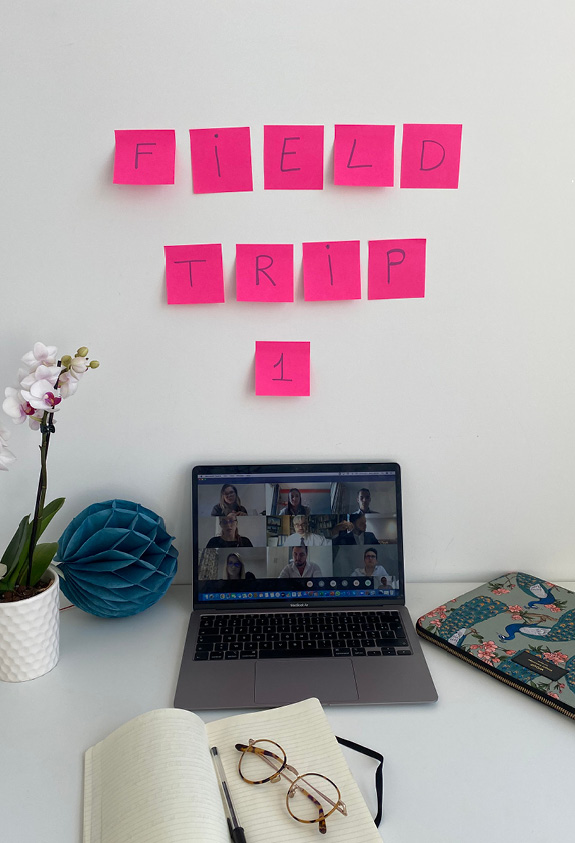 What is it like to do a business study trip without the "trip"? In this time of Covid-related travel restrictions, we've been arranging virtual study trips for our students. To explain how they work, we asked Master's in Real Estate, Finance and Hotel Development student Victoria Fabre to keep a diary. Here it is…
Day one
So this is day one of our virtual study trip, and first thing in the morning we received an introduction from our organizing teacher, Mr Michael Heyward. He tells us about who we are going to meet and our assignments, etc.
Then we are straight into our first challenge, which is to work on the repositioning of a hotel in the UK. I can't tell you too much about this because it is a real life hotel and we signed non-disclosure agreements! We got to meet with the hotel's General Manager, Sales Manager and Revenue Manager, so we could find out more about their project. Because we couldn't visit the hotel in person, Mr Heyward made us a film where he did an entire tour of the hotel with a film crew, so we could get a good feel for the property before we started. During the rest of this week we will work in groups to prepare a presentation of our ideas for the repositioning.
That was the morning; then, in the afternoon, we analyzed our Harrison Assessments, with Mr Heyward and other experts from his hospitality consultancy. Two weeks ago we did a questionnaire that aims to uncover our greatest strengths and how we can apply them to our future work; now it was time to find out the results and interpret them to use in our future careers. And that was day one finished!
Day two
To begin this day we had a meeting with Mark Ronfeldt, who is CEO of Daiwa Living Nesuto Holdings. This Australian-based company specializes in extended stay, with hotels and apartments in Japan, Australia and New Zealand. Mark talked to us about his career and about the market for residential development.
In the afternoon we had a different kind of class. We met with Thomas Finn from the UK-based hospitality consultancy Edwards & Finn, and he talked to us about how to find the right job; and how to understand the recruitment world especially in the UK. We also got some tips about CVs, cover letters and how to prepare for interviews. This was a very interactive session with case studies and so on.
Day three
For the morning of our third day we had a three-hour presentation from the real estate consultancy CBRE. We had a few people presenting to us, including the COO Owen Pritchard. We also heard from Giordano Nicoletti, who is a director of CBRE Hotels, plus three other senior consultants from the hotels division. They explained their business line and what they do in terms of property investment, valuation, corporate finance advisory and so on. They also took us through some case studies. It was very interesting to get a real insight from people working in the industry right now.
For the afternoon, we had another interesting presentation, this time from Nicholas Northam, who is Executive Vice President-International of Interstate Hotels & Resorts. This is a white label management company which is one of the largest hotel operators in the world. It was very interesting as we don't have that much knowledge about white label companies, so it was good to go behind the scenes of their operation and discover how they handled stuff.
Day four
Today was a very busy day, when we heard from three different guest speakers. First up was Michael Levie, who is COO at citizenM Hotels. His talk was on brand standards, the importance of innovation, technology and data; and challenging the status quo in the hospitality industry.
Our second guest speaker was Andrew Sangster, who is owner and Editorial Director of Hotel Analyst. He's a journalist, and the main theme of his talk was "why operational real estate?". He talked about the different kinds of operational assets and the way they had evolved. He also had a very interesting view on how Covid-19 has impacted the different players in the industry.
Finally, at the end of the day, we had a virtual chat with Ronan McGovern, who is Vice President of Operations for Midscale and Economy Hotels in the UK for AccorHotels. It was interesting because it wasn't a classic PowerPoint Presentation but more of a back and forth conversation with open questions, so each of us could challenge him and try to understand the Accor brands a little better.
Day five
So, the last day of our virtual field trip! This morning we presented our proposals for the repositioning project I mentioned on day one. We had 40 minutes of presentation then 15 minutes of direct Q&As with the General Manager's team. Afterwards, we got feedback on our repositioning strategies, including some advice on how to do better next time.
We finished our "trip" with a case study interview, which worked like a real-life role play where you interview for a job. I chose a business consultant and an interview for their graduate program. As they asked me questions they listened to my answers and then gave me direct feedback on how I did with my answers. We also looked at my CV and LinkedIn profile. This was really interesting and useful for our future job applications.
And that was the end of the trip – and my diary!