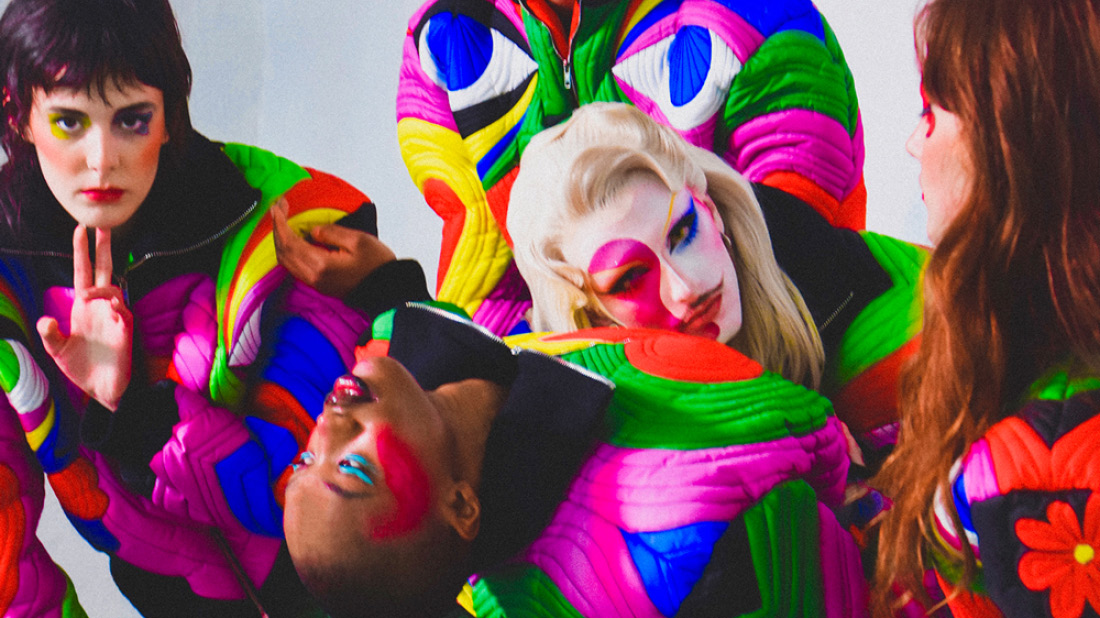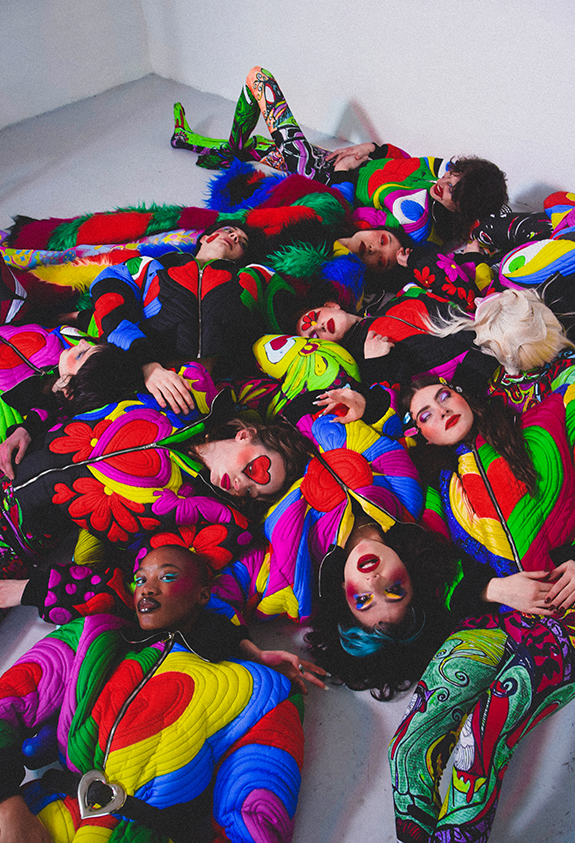 Luxury was very much on the agenda when we caught up with fast-rising fashion star, Charles de Vilmorin…
At 24 years old, Charles de Vilmorin is a breath of fresh air blowing through the fashion world.
We met him in the middle of lockdown, a year after the launch of his first collection. Since then, he has held his first show for Spring-Summer 2021 Haute Couture Week, stepped up to become artistic director of Rochas in addition to his own brand, and was a finalist for the 2021 LVMH Prize for Young Fashion Designers.
In this exclusive interview, Charles gives us a vision of luxury that's full of panache.
The Insider (TI): How did you get into in the world of fashion and luxury at such a young age?
Charles de Vilmorin (CdV): I have always been passionate about it and inspired by the world of art and design in general. I have always drawn. As a child, I wanted to be a theater director, then I started to really get into fashion when I was about 12. After my baccalaureate, I went to the Chambre Syndicale de la Haute Couture School for a four-year course.
To pass my master's degree, I had to do an internship in a fashion house, but I was too late to find anything. I realized I had to find a way to earn a living; and an opportunity arose to sell almost all the pieces I had made during my studies to a collector. I had always dreamed of setting up my own brand, and even though I had no experience, this enabled me to finance the creation of my business and my first collection. I knew absolutely nothing about how a company works, I had never really worked for a brand. But since I started my brand a year ago I've been learning every day.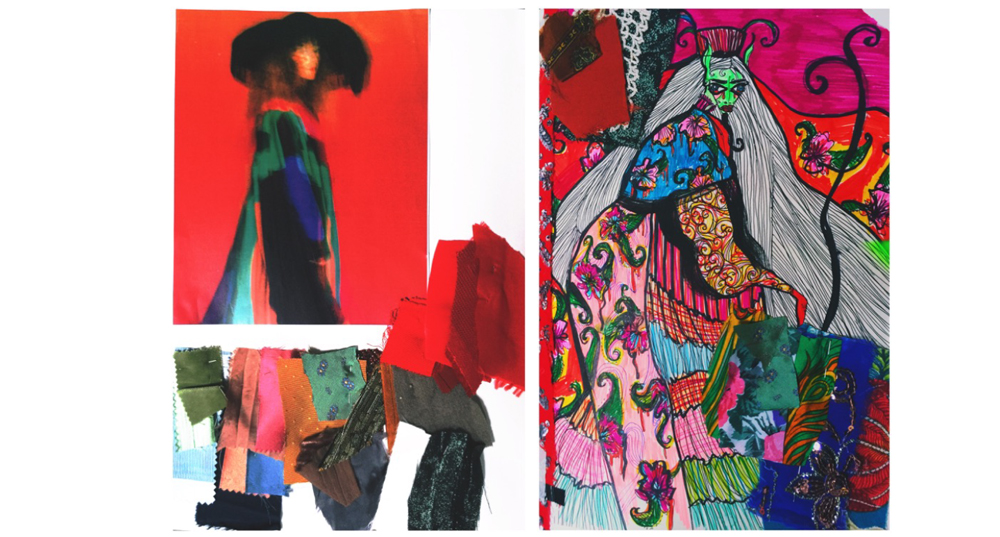 TI: What is your vision and definition of luxury?
CdV: I'll take a very concrete example. Jean Paul Gaultier sponsored me to present a collection during Spring-Summer 2021 Haute Couture Week. I was full of apprehension, as it was only my second real collection, but I wanted to honor his invitation, so I explored how I could bring something luxurious but affordable to the table. I decided to make unique pieces that were like me: brightly colored, hand-painted, with voluminous geometric shapes. Their rarity and their handmade nature make them luxury items, rather than their value in terms of materials as they are quite simple fabrics, painted with gouache.
I don't think luxury is only related to monetary value, it also depends on the intention that goes into the making of a piece, as rare as it is, and the story it tells. Whether it's artisans making pieces with the most incredible embroidery or me in my basement painting my fabrics, from the moment the artist puts all his soul into a piece, it's luxury.
TI: What is your relationship with luxury?
CdV: We are at a real turning point with regards to the notion of luxury. We're moving away from the heritage aspect, towards a more raw and artisanal dimension to luxury. Through my brand, I really want to offer pieces that are luxurious because they are personal. A piece can be extremely expensive and made with fantastic materials, but if it doesn't trigger any emotion, it's not really luxury in my eyes. There has to be something very sensory; that's what's beautiful.
TI: What is your most memorable luxury-related moment?
CdV: At the end of my third-year internship at Lanvin, with Albert Elbaz as artistic director, of whom I was a huge fan, I brought home bags filled to the brim with scraps of Lanvin fabrics. I found myself in my room unpacking samples, embroidered pieces, pleat tests… they were fabrics from the last fashion show, I could see the clothes in motion and I had the fabrics in my hands, in my room. At that moment, I really felt privileged, it was very moving.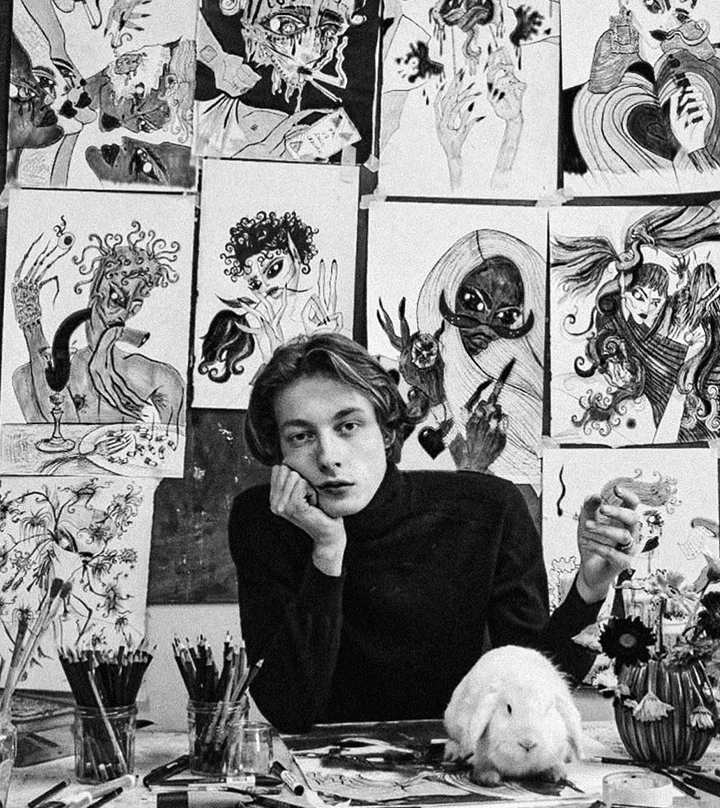 "As an artist, craftsperson or creator, our personality, our 'difference' is our greatest strength. As long as you are yourself, one hundred percent, what you do will always be different from what someone else is doing."
Charles de Vilmorin
TI: What has been the role of education in your journey? How has it helped you and given you the keys to build your own brand?
CdV: I was never very comfortable in an academic environment. My first year of school was quite hard. At the beginning, the teachers didn't understand my way of working. French art schools in general, compared to Anglo-Saxon schools for example, often try to format the students into certain ways of thinking. That didn't appeal to me and they were very understanding and open about it.
Those years were extremely rich and intense, full of amazing encounters of which I have incredible memories. But above all, they really allowed me to build a world of my own. There is an unconscious spirit of competition in a year group, which is not unhealthy at all. I saw my classmates' projects and I said to myself, "I must do better". It's important to push your limits. You get into a kind of creative trance and it's precisely by pushing myself to the limit that I discovered my own world.
TI: Would you have created your brand had you not studied at the Chambre Syndicale de la Haute Couture?
CdV: Yes, I think so, but the Chambre gave me the means to express myself and to discover myself. To discover my way of working and, of course, to learn. I had never touched a sewing machine before I joined.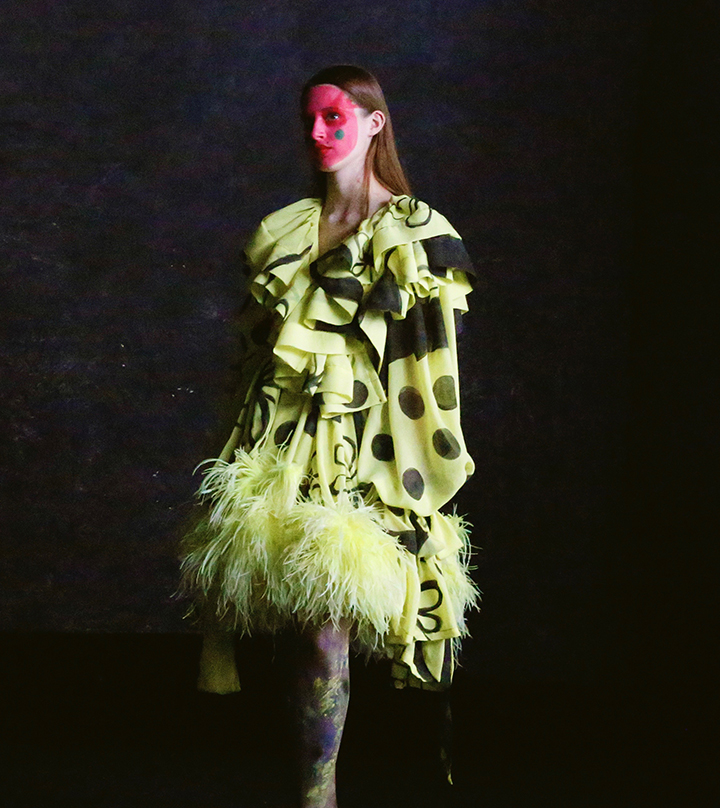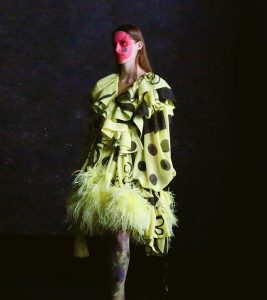 TI: What advice would you give to a young person who would like to work in the world of fashion and luxury?
CdV: It might sound trite, but you shouldn't be afraid because anything is possible. There is a place for everyone. You just have to believe in it and, even if it doesn't work out the first time, stick with it and defend your ideas. As an artist, craftsperson or creator, our personality, our 'difference' is our greatest strength. As long as you are yourself, one hundred percent, what you do will always be different from what someone else is doing.
TI: What do you think the luxury of tomorrow looks like?
CdV: In luxury, there is this notion of savoir-faire, of craftsmanship and manual work that persists despite the many technological developments. I don't think that a machine can replace that; but it can enable us to amplify existing know-how. I am very optimistic about the future of luxury – there are so many new things to invent.
When luxury, craftsmanship and technology mix, it produces incredible innovation. In my opinion, digital will make luxury even more magical because it allows us to tell other stories. It is truly a means of expression that can multiply the infinite possibilities of creativity. Luxury has a real message to convey about social and environmental responsibility.
Whatever happens, luxury will continue to enchant and inspire.
Photo credits:
All images courtesy of Charles de Vilmorin
Main image: Bomber Jackets Collection
Dive into the world of luxury
Our Master's in Luxury Management and Guest Experience will position you perfectly for a career in luxury.