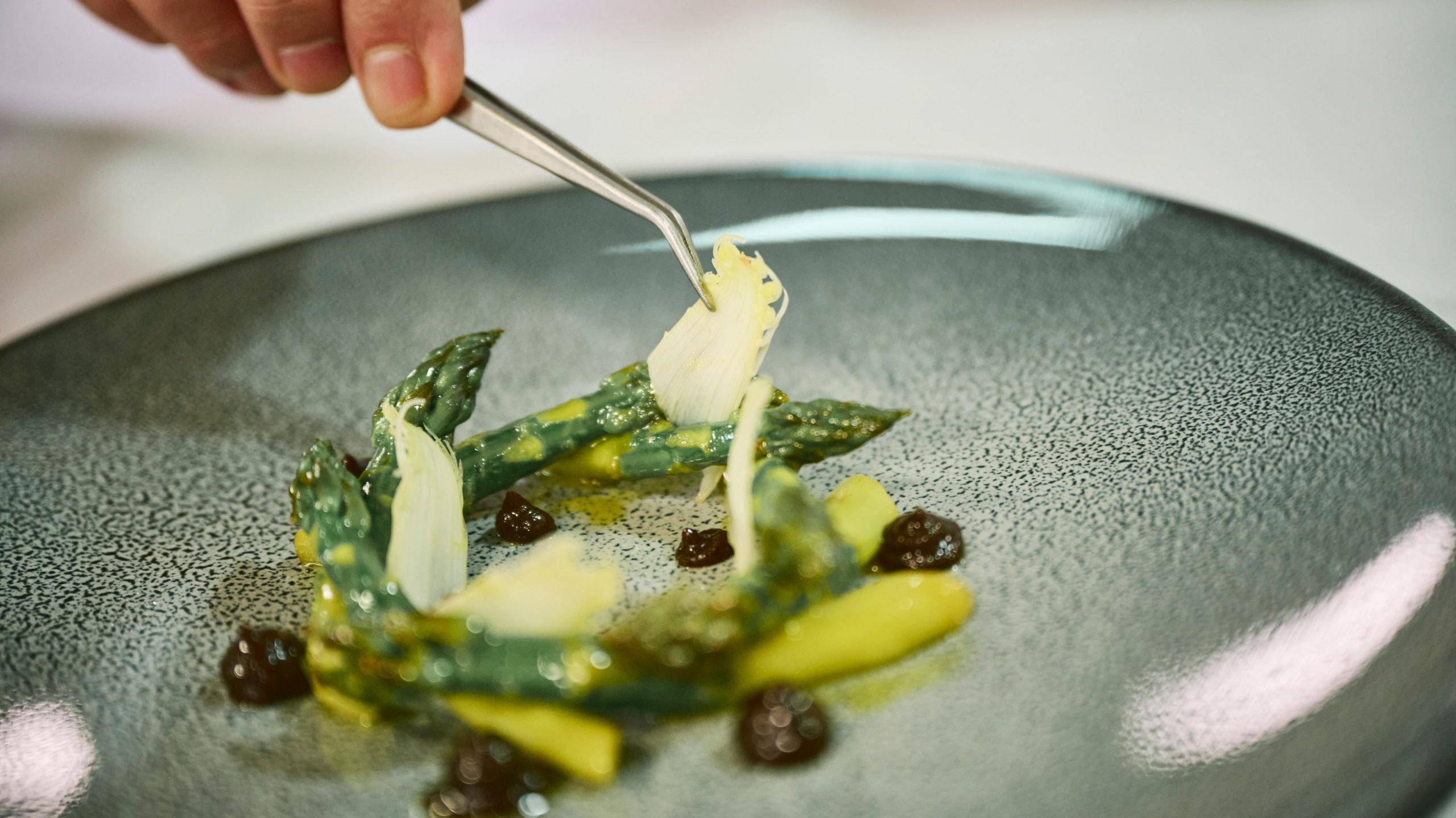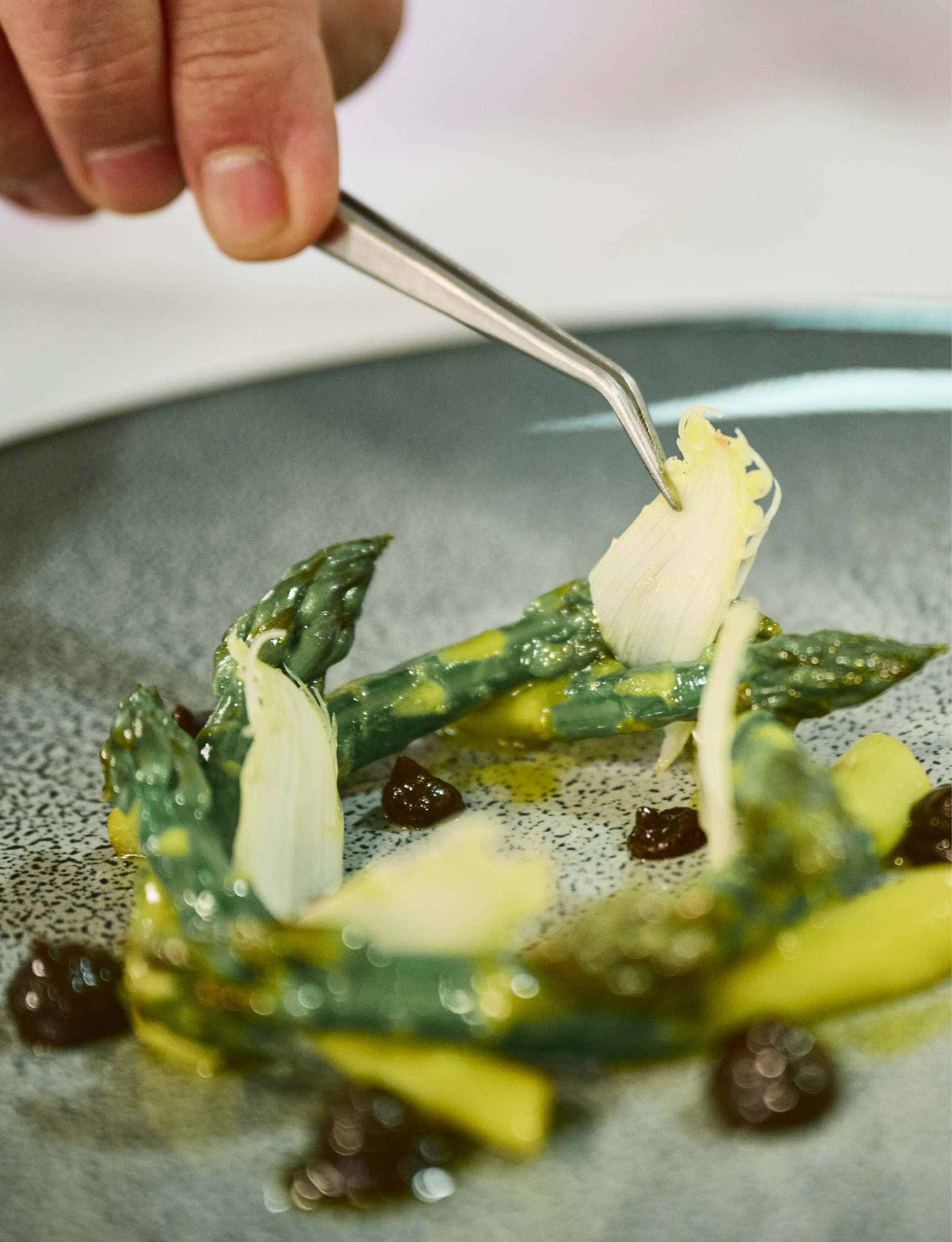 We're into the peak months for Europe's asparagus season, so what better to celebrate this special time for asparagus lovers than to offer up a seasonal recipe from our Michelin-starred master chef Stéphane Décotterd? Enjoy!
As anyone who has followed the story of Maison Décotterd will know, using local produce that's in season forms the core of Chef Stéphane Décotterd's culinary philosophy.
It's not only good for the planet, it has also earned the establishment a Michelin star and a superb 18/20 score in the Gault&Millau guide.
With this issue of The Insider going live as Europe's fresh asparagus season hits full swing, Stéphane is delighted to share the recipe and instructions to make an exquisite dish that not only features green and white asparagus, but also incorporates black garlic purée from the nearby municipality of Lussery-Villars (although you can of course opt for an equivalent that's local to you!).
If you're in Europe, this is a recipe to try right now, while the asparagus is at its tastiest. Good luck, and don't forget to share your creations on social media including the hashtags #Glion and #MaisonDecotterd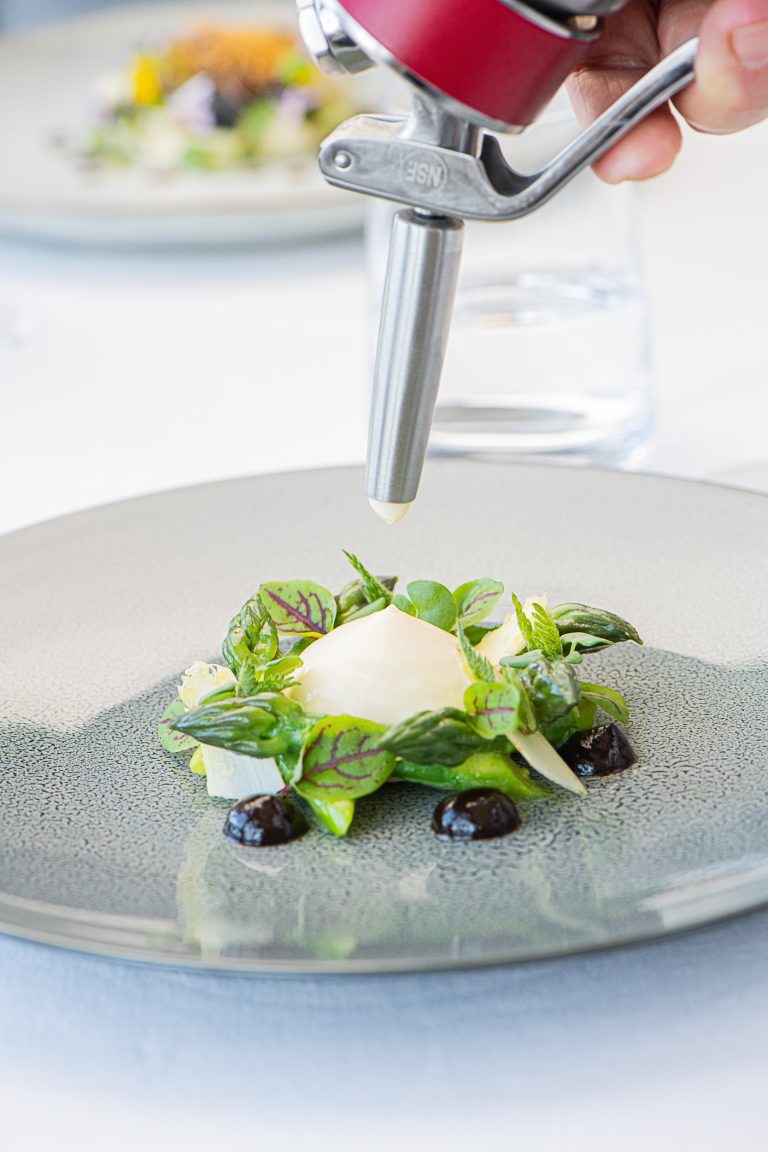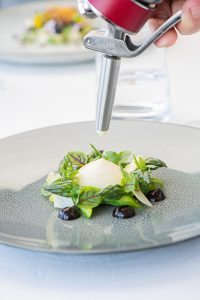 Nettle raviole:
– Raviole dough
– 60g flour
– 60g butter
– 1 litre of milk
– 200g nettle purée
– 1 grated lemon zest
Make a béchamel sauce with flour, butter and milk. Add the nettle purée and the zest, then blend and strain. Pour into dome-shaped moulds, then form into raviole.
Verjuice sabayon:
– 200g egg yolk
– 400g cream
– 50g verjuice
– 2g pectin
Boil 100 g of cream with the pectin. Add the remaining cream, verjuice and yolks. Heat gently in a bain-marie (or a contained in a saucepan of hot water) at 80°C. Pour into a siphon and charge it twice.
Glazed asparagus tips:
– Green asparagus tips boiled in salted water
– Asparagus juice
– Butter
– Verjuice
Reduce the asparagus juice. Add a knob of butter and verjuice. Put the asparagus tips in this mixture to glaze them.
Finishing and plating:
– 4 whole green asparagus spears cut in half
– Black garlic purée
– 6 raw white asparagus shavings
– Herbs
Make a ring with the glazed asparagus in the centre of the plate. Place a nettle raviole in the centre. Garnish with herbs, asparagus shavings and black garlic purée. Pour the verjuice sabayon over the raviole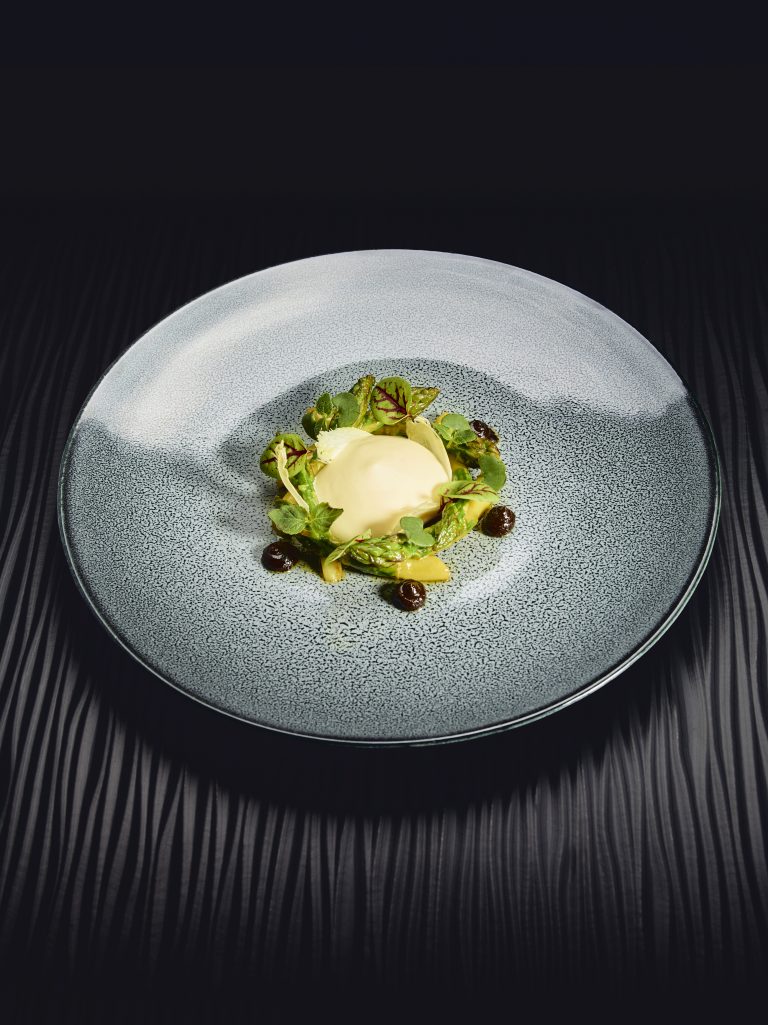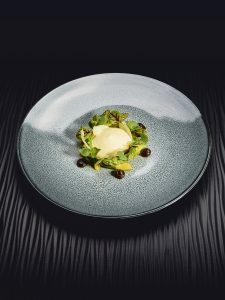 Practice the art of world-class hospitality
Find out more about our Bachelor's in International Hospitality Business, including the Practical Arts semester that offers a chance to work with Stéphane Décotterd.