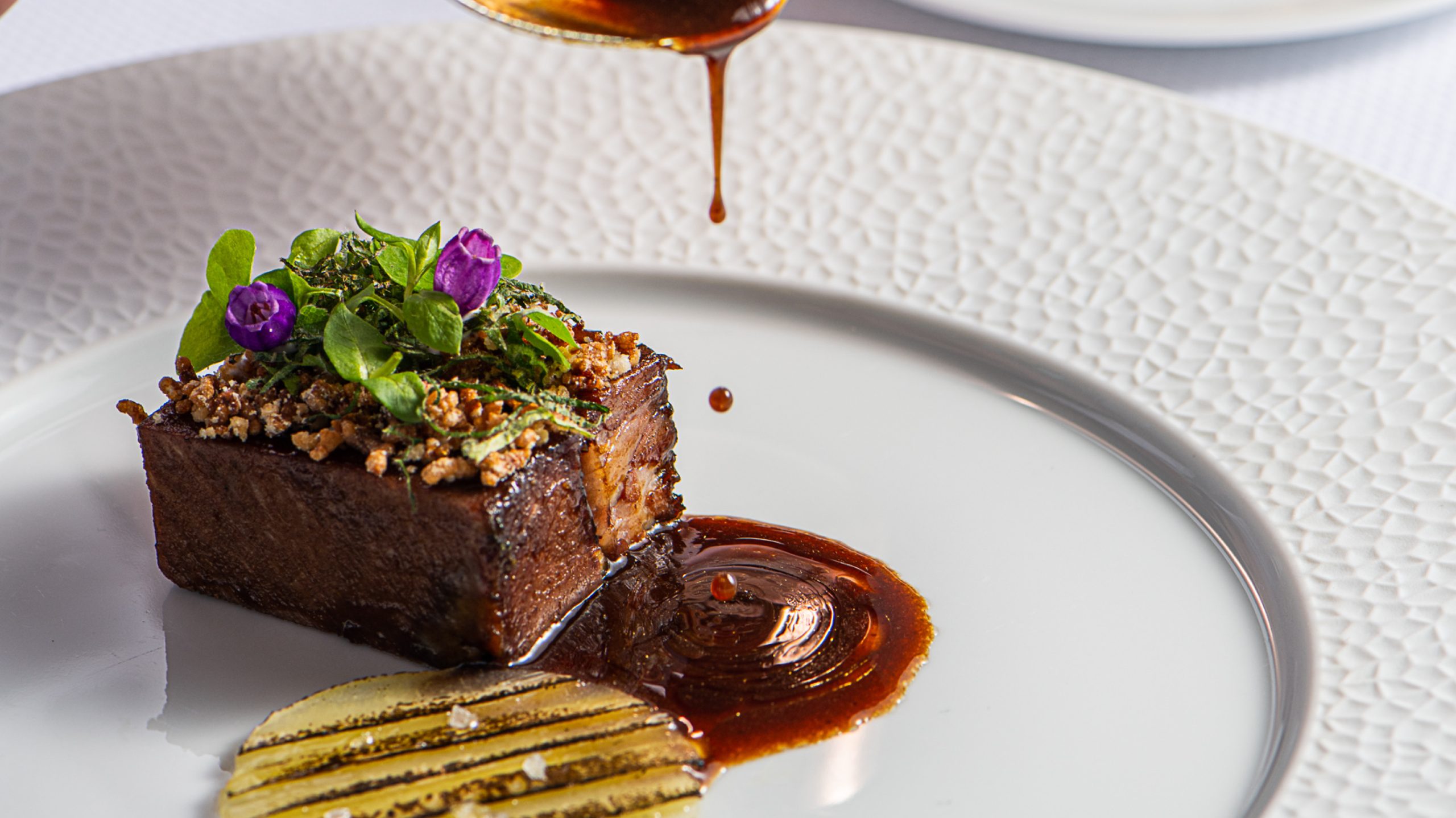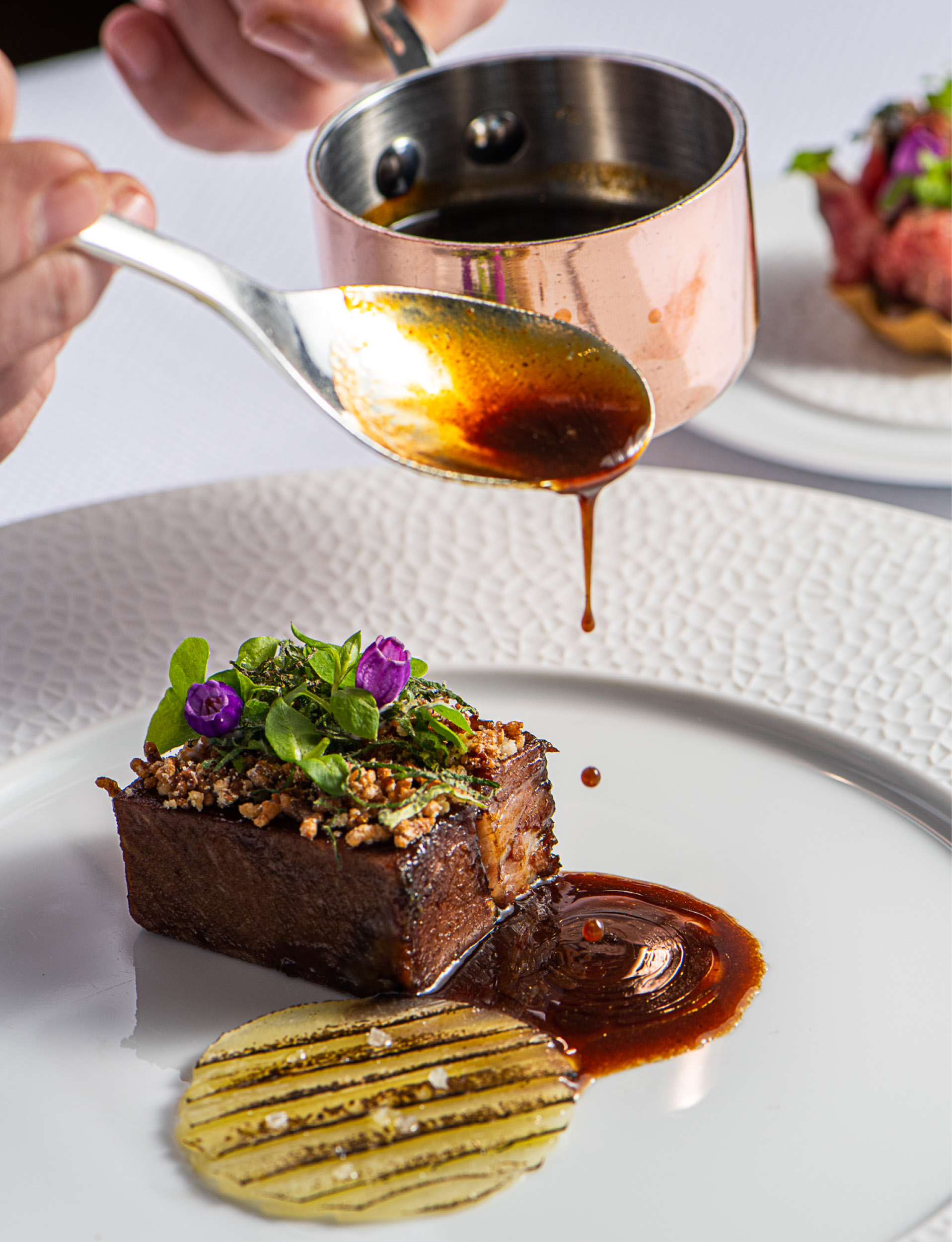 Chef Stéphane Décotterd recently retained his prestigious Michelin star, together with an outstanding 18/20 rating from the Gault&Millau guide. To celebrate, we offer a meaty marvel from the master chef's recipe collection.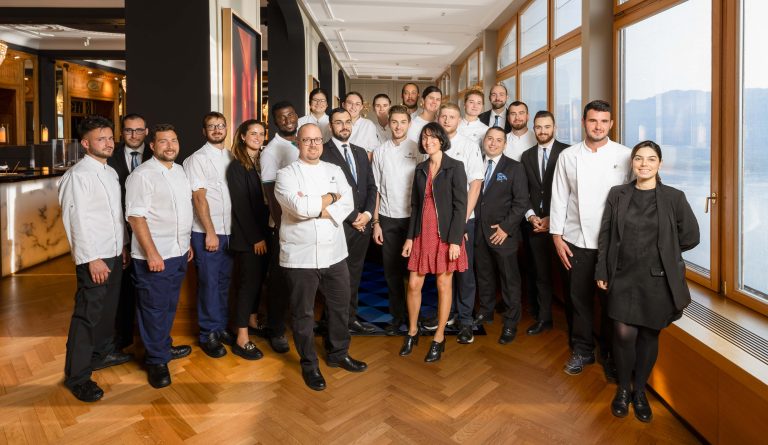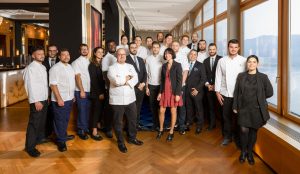 Wagyu beef is famed worldwide for its flavor, tenderness and marbling, delivering a luxuriously tasty and satisfying dining experience.
This recipe from Stéphane Décotterd uses short ribs – a cut of beef that's always deliciously tender, but especially rewarding when it comes to the wagyu variety. A slow, steady cook unlocks all the tenderness, allowing the finished dish to truly melt in the mouth!
Good luck with reproducing this Maison Décotterd favorite, and don't forget to share your culinary creations on social media including the hashtags #Glion and #MaisonDecotterd
Beef short ribs
– 1kg of wagyu beef short ribs
– 500g of wagyu beef fat (or olive oil)
– Thyme, garlic
– Salt, pepper
Bone and roughly trim the ribs. Keep the trimmings for the juice. Season with salt and pepper and grill on a hot barbecue.
Place in a casserole dish and cover with the melted wagyu fat (or olive oil), thyme and a garlic clove. Place in the oven for 12 hours at 80°C. After cooking, drain the meat and place on a plate to cool.
Cut the cold ribs into portions, remove the excess fat and grill gently on the barbecue. Glaze with a little reduced meat juice and garnish with a mixture of chopped herbs.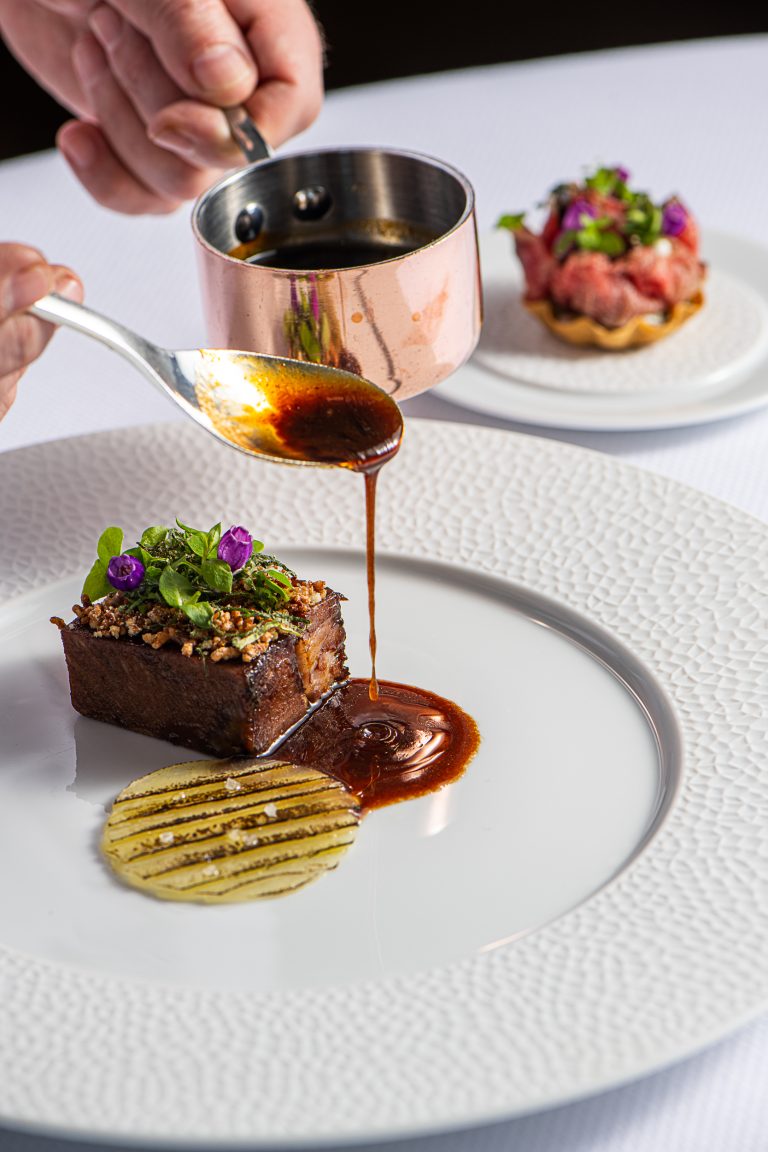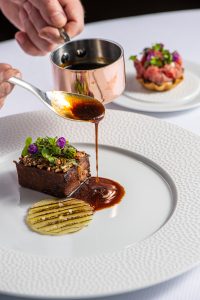 Grilled cucumbers:
– 1 small cucumber
– 4g of salt
– 50g of cucumber juice
Peel the cucumber and cut into thin slices. Put all the trimmings into a centrifuge and marinate the cucumber strips in this juice with the salt for 12 hours.
Remove the cucumber strips from the marinade, then grill with a blowtorch.
Practice the art of world-class hospitality
Find out more about our Bachelor's in International Hospitality Business, including the Practical Arts semester that offers a chance to work with Stéphane Décotterd.