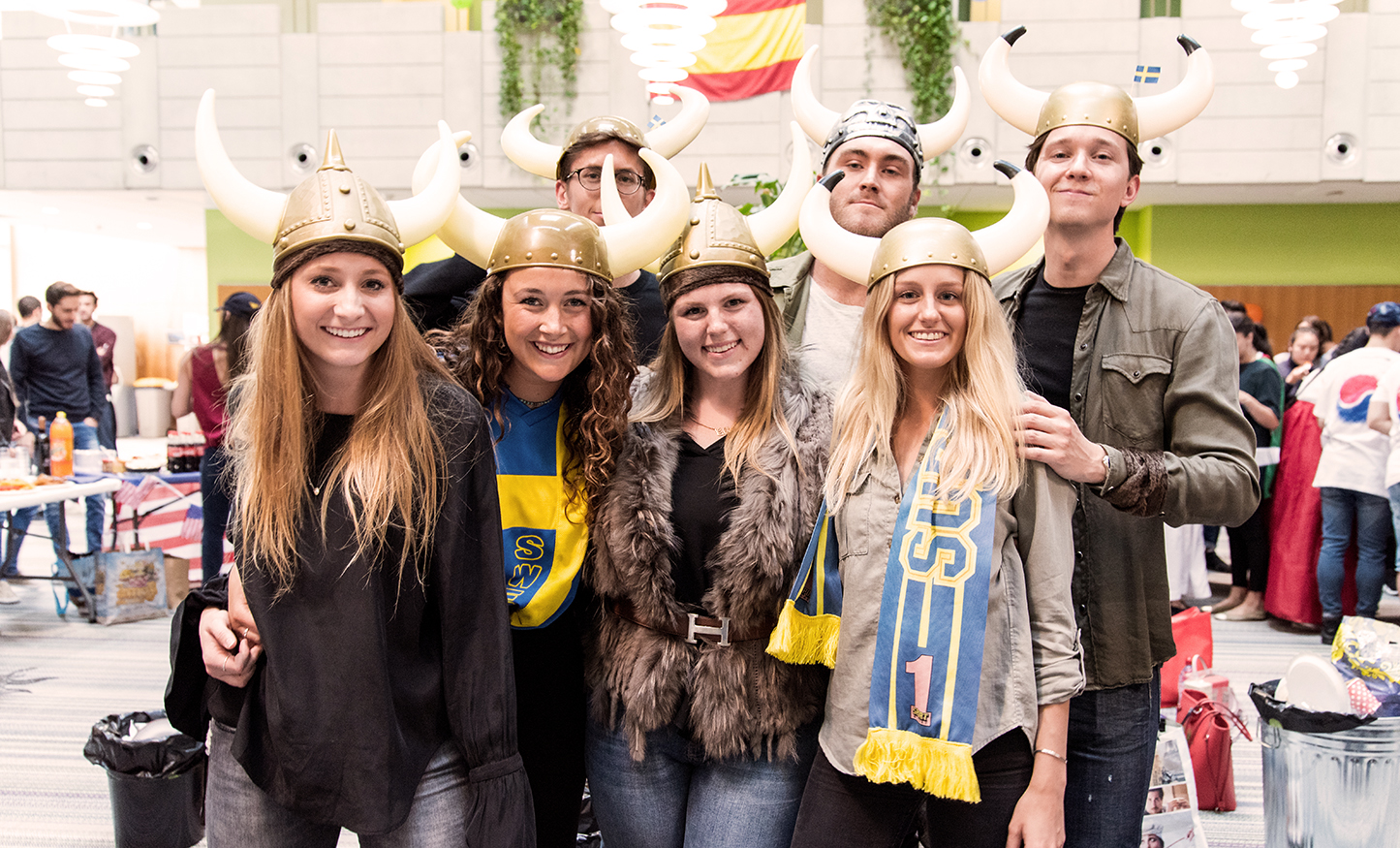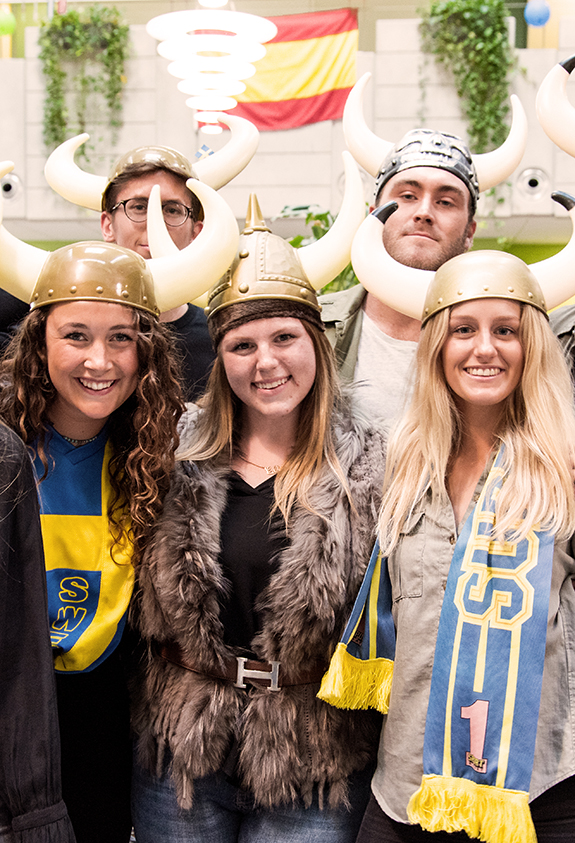 Here at Glion we had the opportunity to travel around the world in one afternoon, visiting all the country-stands presented by the students during our annual Cultural Fair, which celebrates community diversity, ethnic and cultural roots of the Glion students. This event emphasizes the cultural diversity here on campus and it is a great chance to know more about our friends' countries and the uniqueness of each culture. During this fair, students presented their home countries with pride and shared their feelings and values with the attendees, giving us the opportunity to know more about the beauty of their places, traditions and customs. All the students involved got the opportunity to display their culture through posters, traditional music, food, drinks, clothing and so much more.
This is one of the many wonderful things about Glion, and the hospitality environment in general: always surrounded by different people, nationalities and cultures. Being open-minded will always help you to be more tolerant and respectful toward others, and make the most of your experience at this university.
During cultural fair students were challenged with their creativity. France presented a real fashion show with French designers and models. It was quintessential French, from the Champagne to Karl Lagerfeld. Moving up to northern Europe, we met the country of Sweden where it was possible to listen to a live performance of Agnetha and Ann-Frid former ABBA singers. Moving then to the east there was the USSR stand, yes exactly, USSR, where Russia, Ukraine and Belarus joined forces and spirits, altogether, creating a unique atmosphere. I particularly enjoyed the Russian-Ukrainian-Belarusian stand for the great atmosphere, beautiful costumes, and delicious food, and let's not forget their traditional drinks…
It was a very pleasant and humorous afternoon; instead of attending class, we all got to experience something special.
I would like to personally thank everyone for all the work they put into making this Cultural Fair a truly memorable experience for me and the rest of the students, and all who attended. Hopefully we all learned a little something about someone else, and because of it we are now a closer and stronger community of students, faculty, and staff.
For those of you who are going to join Glion this winter, the cultural fair is something you are going to enjoy a lot, and you will feel the Glion Spirit…