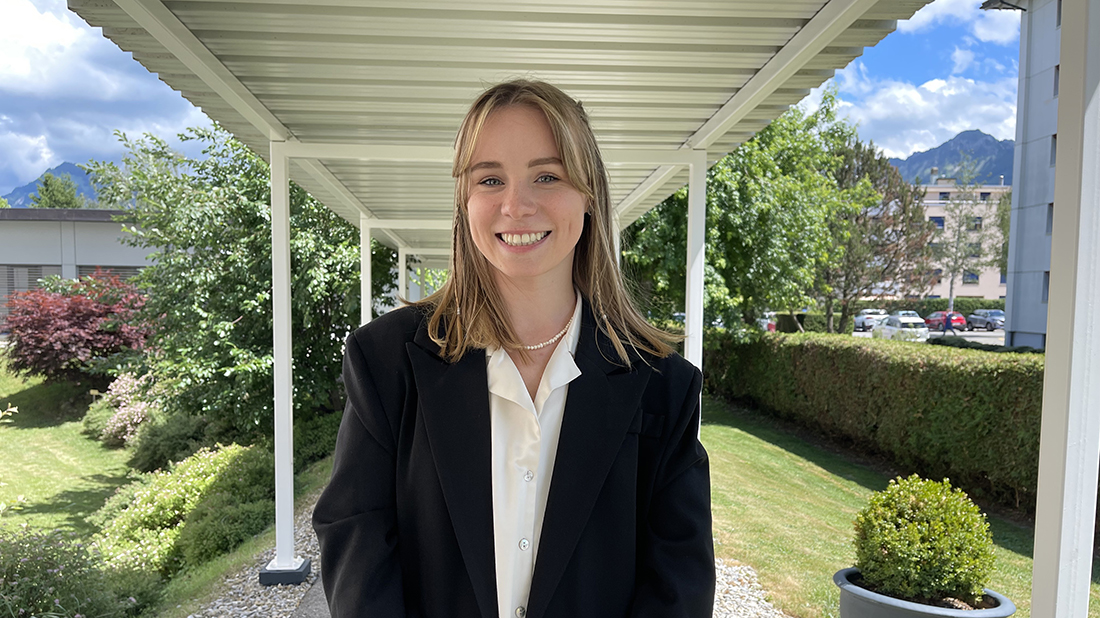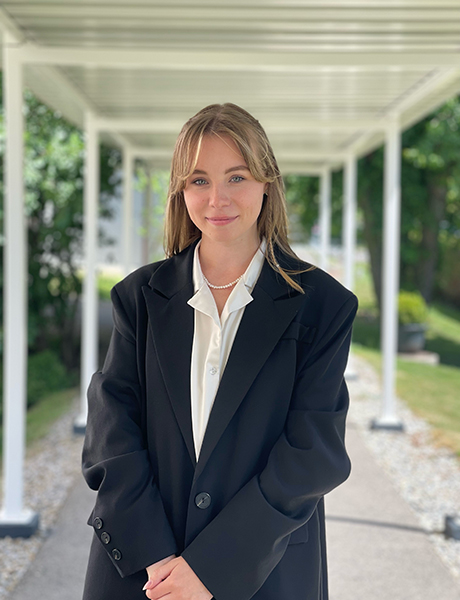 Studying at Glion presents students with the opportunity to acquire more than academic knowledge and real-world exposure alone. It is a learning journey rich in personal development, leadership experience, international travel and cross-cultural diversity. It can be truly transformative, and it's up to each student to take advantage.
While often the result of collaborations between faculty, team members, and the wider hospitality industry, students can also create extracurricular activities, such as committees and clubs, or in the case of BBA6 student Daria Korneva, bringing the Accor Ambassador program to Glion.
"I knew student ambassador programs existed, like the Marriott Hospitality Ambassador Program (MHAP), but I was not able to apply for that, so I went searching for other companies that might be looking for student ambassadors. I saw that Accor has the AccorHotels Students Ambassador Program, but hadn't yet partnered with Glion."
"I decided to give it a shot"
"Some of my close friends did their internships in Accor, and I thought it would be a great fit for me and for Accor. Plus, it could be a very nice partnership for Glion and benefit other students. That was why I decided to give it a shot and ask them myself."
Going after what you want
Taking action is fundamental to success in all walks of life, and Daria was about to be further proof of the power of being proactive. "I emailed Accor and asked whether they'd be interested in having an Ambassador in Glion. They were happy to answer and directed me to their Ambassador Program application process. I had to fill out a motivational document and a questionnaire about myself and why I would be the perfect candidate. After submitting it, they reviewed it and invited me for an online interview.
"I passed the interview and the result was the creation of a very precious opportunity that hadn't existed. It happened because I took the initiative, you have to just create opportunity, that's how life works."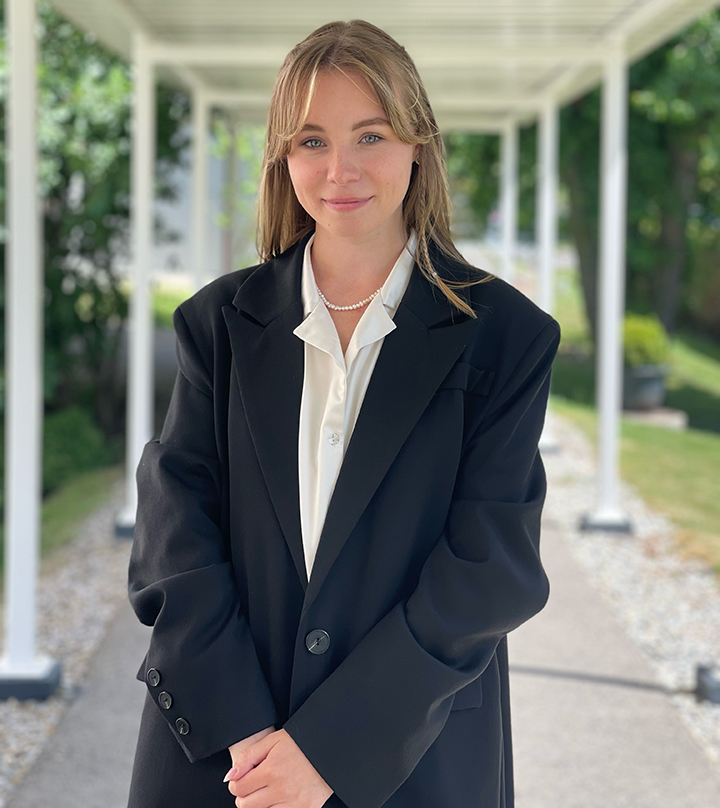 "It happened because I took the initiative, you have to just create opportunity, that's how life works."
Ambassador duties and benefits
With her position as Ambassador secured, Daria received details of her new role and the duties she'd be expected to perform alongside her Glion academic studies. "Accor asked me to build my connections with the internship and marketing teams at Glion, to help promote opportunities for students and the two brands. Some of my main tasks include organizing events and get-togethers, spreading Accor news and internship opportunities in the Glion network and on social media, assisting at events, and being an Accor contact person in the Glion community.
"Personally, there are benefits, too. Ambassadors benefit from networking opportunities, have privileged access to internship opportunities and develop their leadership and autonomy. I will be the ambassador for my 6th and 7th semester, and Accor will be looking for two more people to join me in the next semester. They would like to expand the Glion community and start a deeper connection with Glion."
The Glion experience
After transferring to Glion from EHL, Daria feels at home on the Bulle campus and is enjoying an increased opportunity to take an active role in her education. "I have been here for three months and people are so accepting. When I was walking in class, the people just invited me to activities, saying 'How can we help you?' and 'Come and have lunch with us'. I feel like people are genuinely interested to know more about me and care about me. My student life is really great and I have made so many friends already.
"…you really get to know the teachers and your classmates…"
"Also, in Glion, you feel like you really get to know the teachers and your classmates, and you get to participate since the class size is much smaller than my previous school. It doesn't really happen in a big school when you have lectures with 200 people."
Shaping a future in Luxury
Tailoring further her Glion education to match her personal ambitions, Daria chose the luxury specialization on the Bachelor's program, enabling her to acquire expertise specific to her dream career pathway. "I am really passionate about the luxury industry, especially fashion. After graduation I would ideally want to go and work for a luxury brand like Kering, and hopefully in Paris. I am clear that it's something I want to do, and I'm already building my connections."
"…don't be scared to grab the opportunities."
In a statement that could be described as Daria's personal 'way of being', she shared her advice for current and future Glion students. "You should know your passions and don't be scared to grab the opportunities. There are many open doors, but we have to take the initiative."