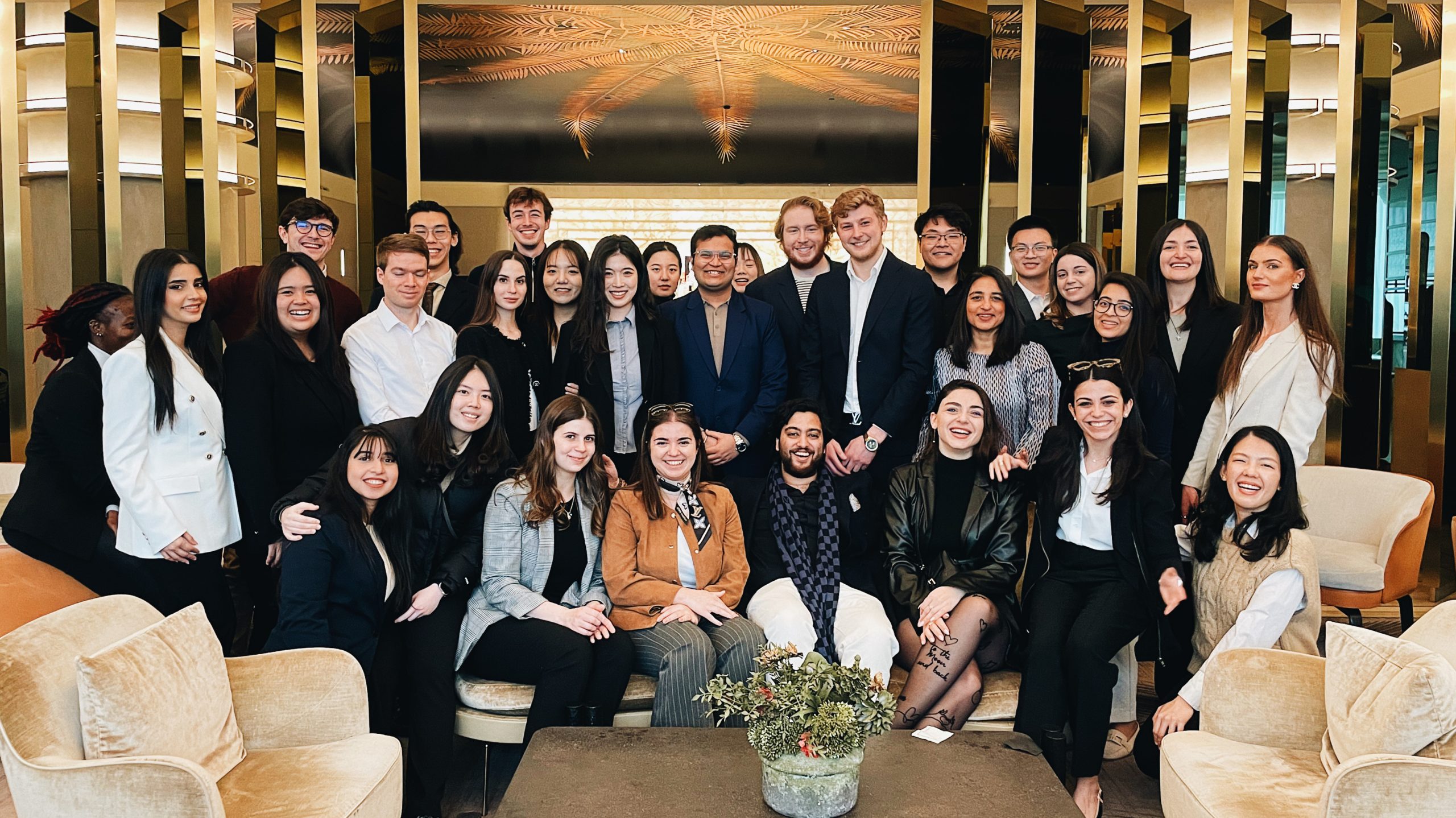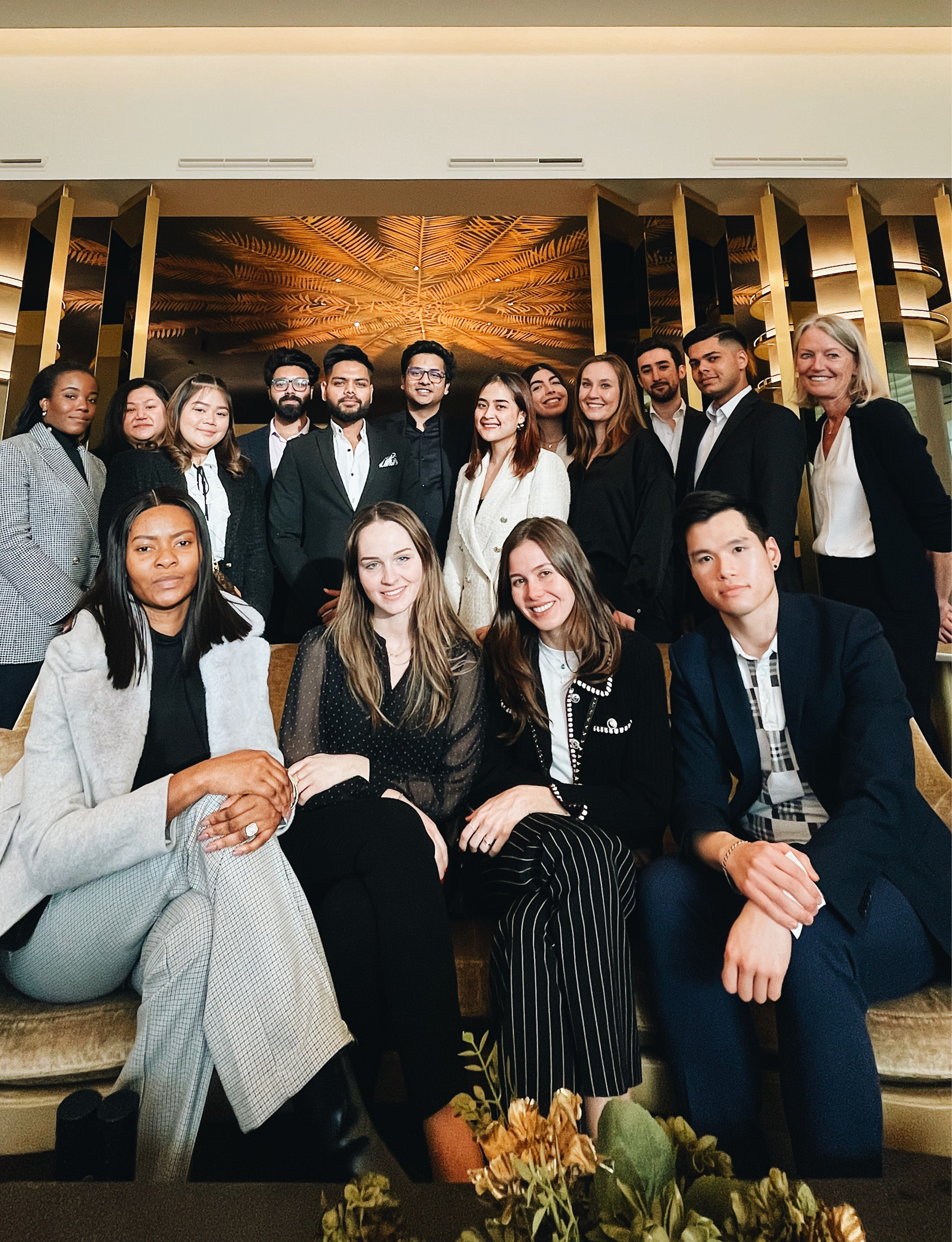 For their field trip, our Master's in International Hospitality Business students from London and Bulle traveled to Barcelona to sample some of the best that this world-renowned tourism destination has to offer. They even got to try their hand at making one of the famous dishes in Spanish cuisine…
Many university student field trips feature a certain amount of hardship, frequently involving hostel-type 'digs'.
In keeping with our luxury mindset, Glion does things differently. The recent field trip to Barcelona for Master's in International Hospitality Business students featured four nights at the city's Nobu hotel, setting the scene for an immersive, premium study opportunity.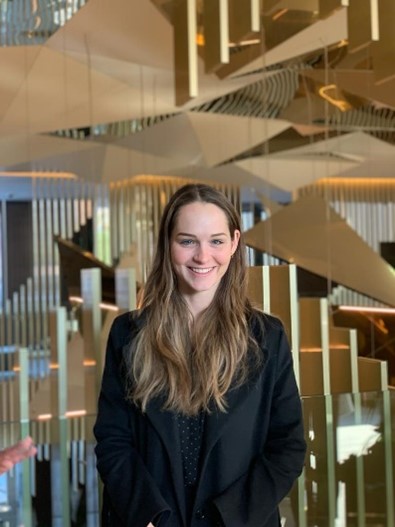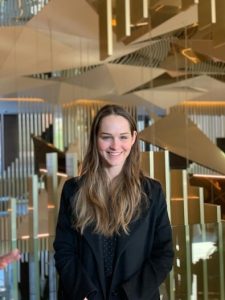 It was also very much a shared experience, as the trip brought together Master's students from our Swiss and London campuses, encouraging a greater sense of unity and allowing friendships to be forged across the two cohorts.
"Our stay at Nobu was a delight," said student Chiara Manley. "For the first night we had an amazing welcome dinner, where we had the opportunity to meet Milena Calzoni, the Glion Alumni Ambassador here in Barcelona. She was incredible and it was so amazing and reassuring to see how much Glion alumni cared about us and are ready to welcome us after we graduate. Nobu truly exceeded all my expectations."
The true taste of Spain
The first full day of activities featured a trip to Llopart Cava, owned by one of the oldest wine-growing families in Europe, followed by a visit to Masia Torreblanca CalBay, where students tried their hand at making paella.
At Llopart Cava the students toured the production facility, as well as the vineyards which produce some of the company's best wines. The tour concluded with a wine tasting, during which Cristina Soler, Llopart Cava's Marketing Director, gave a presentation about wine tourism and explained more about the company's activities and offerings.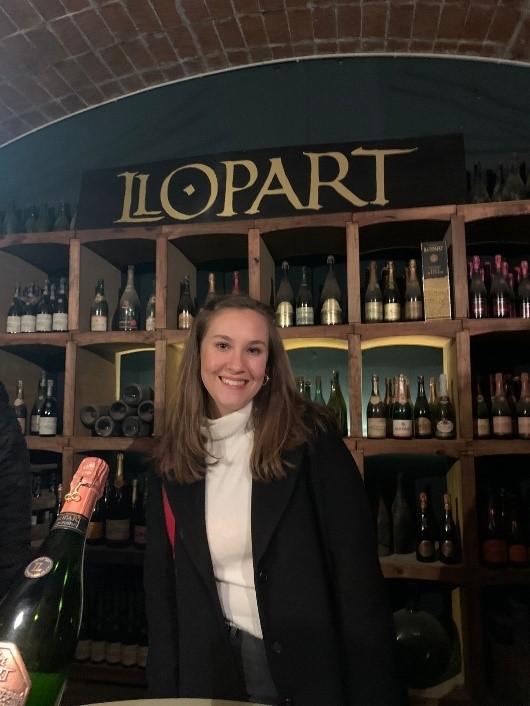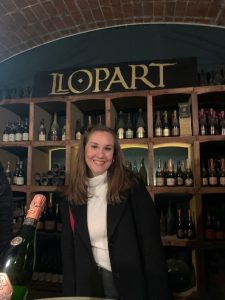 Student Lily McLarty noted, "This ties into my luxury management and operations course. We learned a lot in the course about how to understand the relationship between the consumers and your product and how to portray your product in an effective way. Cava Llopart gave us insight on how their family-run Cava business competes with Champagne producers, and how you can make more revenue in additional experiences such as 'Glamping and Stargazing Night'."
The Masia Torreblanca CalBay paella making contest was a real favorite with the students, including Cassandra Touflet, who remarked, "With this experience I learned the basics to make a good paella; local products are obviously a must! But finally, the most important thing is patience, love, and passion you put in the making process, to deliver the best dish for your customers, allowing them to create memories around a table enjoying the best paella!
"Working with my teammates allowed me to get to know them more personally; outside the class I enjoyed mingling with people from the London campus and becoming acquainted with everyone in a more fun way!"
Getting down to business
Day 3 of the trip was where the 'International Hospitality Business' element ramped up, as its centerpiece was an immersive visit to Sofia Hotel Barcelona, with a presentation on Service Excellence in MICE & Sales by Agathe Sicot, Director of Sales at the hotel, followed by a tour of the property and an 'Apero' on the rooftop terrace.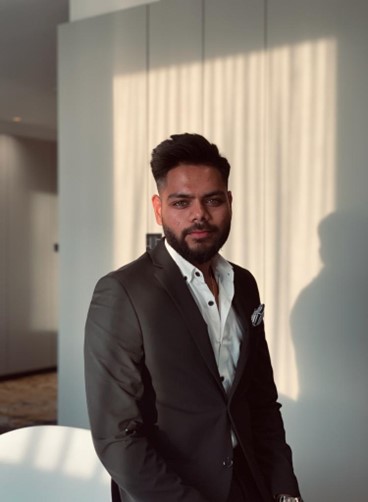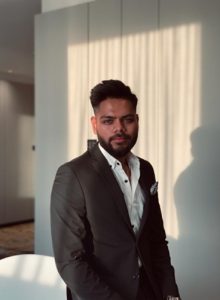 Student Divyansh Modi noted, "Having a family business in the wedding resort industry, I found the visit to Sofia one of the most insightful elements of the trip. I could personally connect to every word said during the guest speaker session. The balance of MICE with good leisure rooms was very impressive, since being a part of this event industry, the hotels can lose all focus from the rooms division when F&B becomes the major profit-making area. I would definitely use a lot of stuff from this hotel visit and implement the same in my own properties back in India."
Fellow student Sofi Ubaida added, "Being given the opportunity to explore Sofia Barcelona and learn how to maximize space use through MICE within the hotel was fascinating. Additionally, learning about the industry's powerful impact of branding and loyalty has given me a lot of practical knowledge that has helped me better understand what I've learned so far in my classes."
Two brands leading the luxury lifestyle revolution
The fourth and final day of the trip began at 'home', in the Nobu Barcelona which had proven such an inspiring place to stay for the students.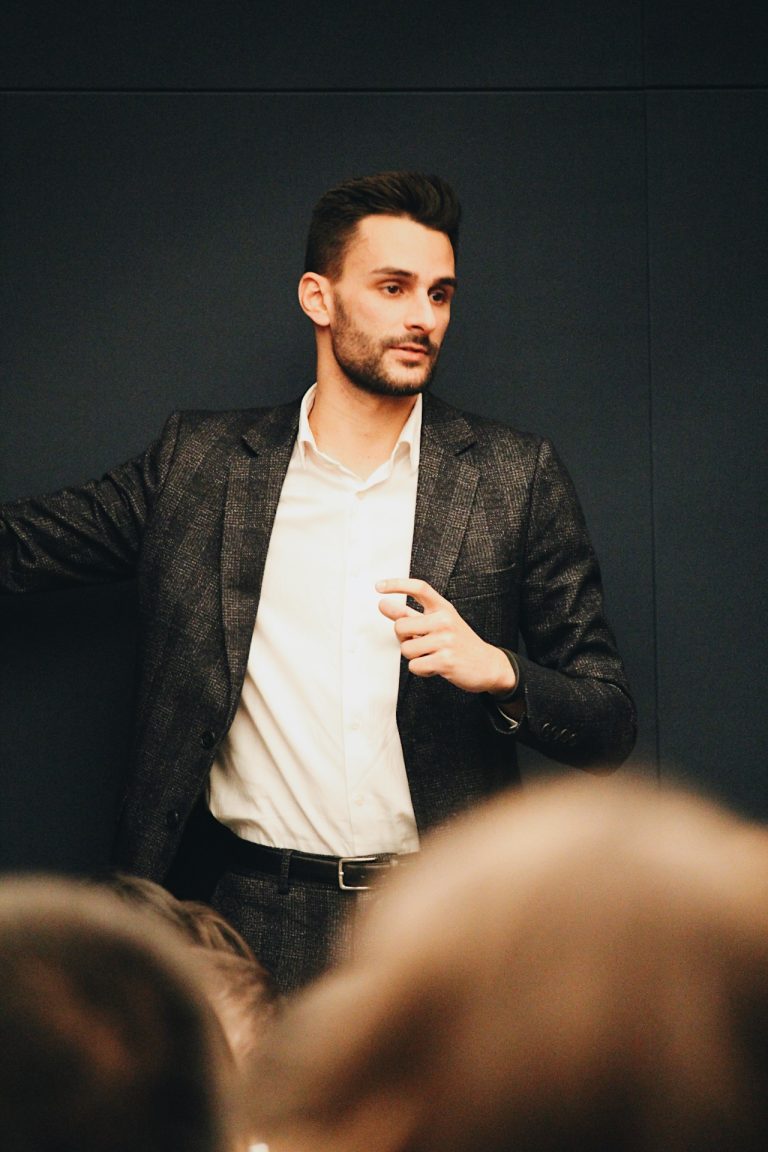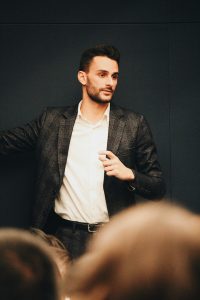 Hector Vazquez, Nobu's Director of HR, and Carlos de la Barra, the hotel's General Manager, give well-received presentations in Nobu's auditorium on The Nobu Way: Recruiting to Onboarding and The role of a GM in Relation to an Asset Manager.
Carlos' insightful presentation ended with a tip for the students. "If you don't want to go through all the operations and instead want to go straight into asset management, I am going to give you a big heads-up. You come up against a GM like me, you're screwed! Because you're not going to be able to make any impact on your P&L and I'll make sure of it. Why? Because you will not be able to do any reasoning on how the operations should be run.
"So, my recommendation to you guys is to get into operations, get your hands dirty, and understand how the business works. Because if not, you won't be able to argue with GMs when you need to manage the assets."
For their final study experience, the students transferred to one of the other leading brands in the luxury lifestyle space: EDITION. At the EDITION Barcelona they met with General Manager, Julie Van De Kerckhove, Director of HR, Irene Rincón, and Front of House Manager, Iñigo Roy Azcorra.
After learning more about the hotel's service training methods, the students went up to the rooftop terrace of the hotel for a networking cocktail which made full use of the beautiful afternoon weather and which generated more than a few Instagram moments!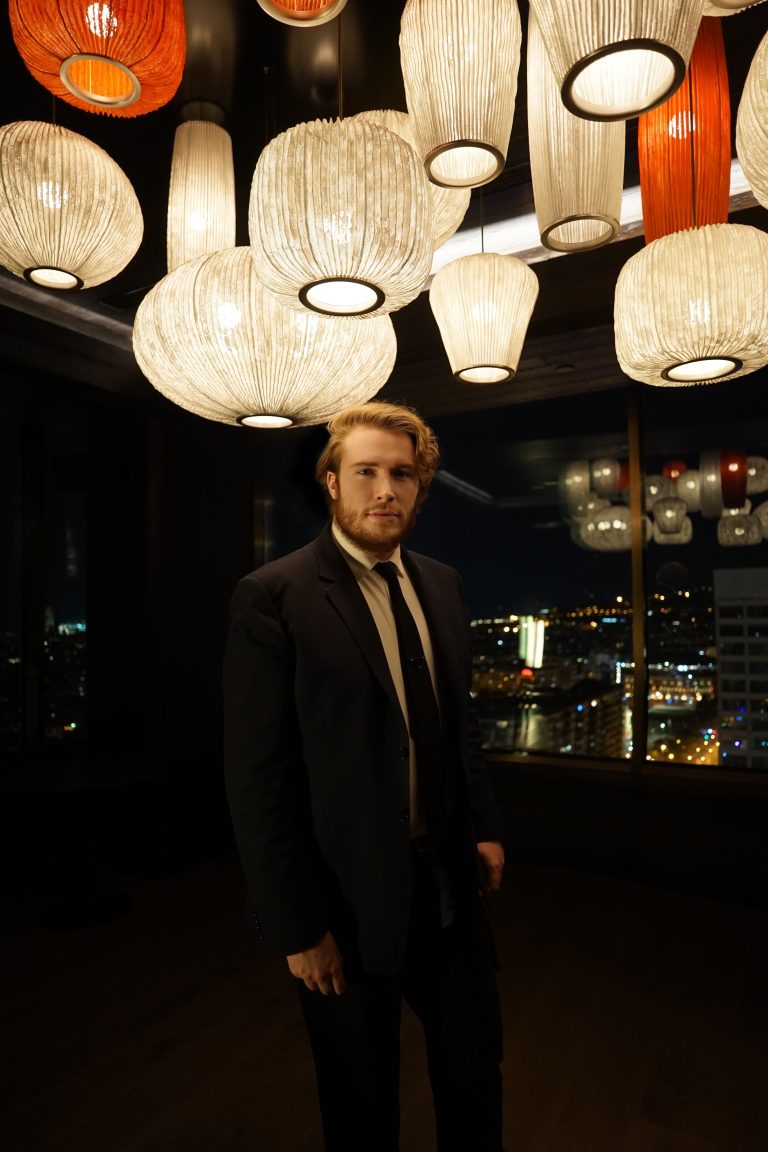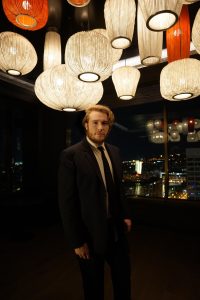 "The EDITION is a very nice property and I really appreciated the opportunity given to experience it from the inside," said student Guillaume-Victor Laplace. "The experience really aligns with the Glion Spirit, because it gives us the opportunity to talk with them directly and they listen to us as if we were already their co-workers.
"It also gave us a great insight into how to achieve certain goals and positions within the industry, by giving us real examples to take inspiration from – a very good and necessary addition to the theoretical courses back in Switzerland. So, I would say the experience sits very well as part of the transformative education that Glion is providing us, which is, great content but also great experiences."
Thank you Barcelona; thank you to our host Nobu, and to all the hospitality leaders who shared their time and insights with our students. Hasta luego!
Master the business of hospitality
As our flagship graduate degree, the Master's in International Hospitality Business delivers the complete hospitality leadership toolbox, with study options in Switzerland and London.