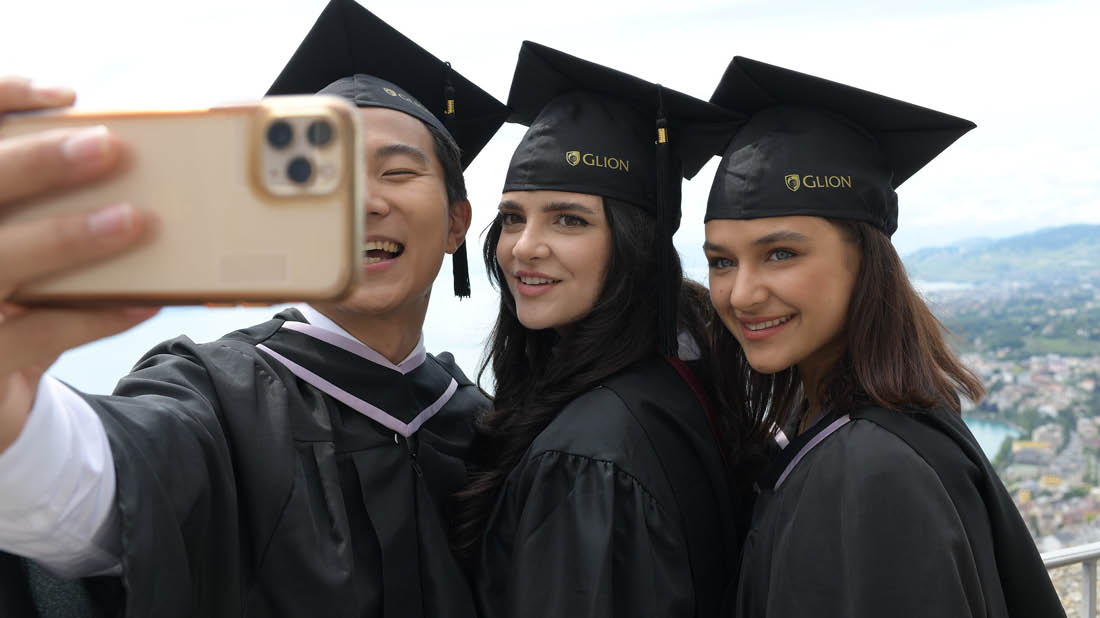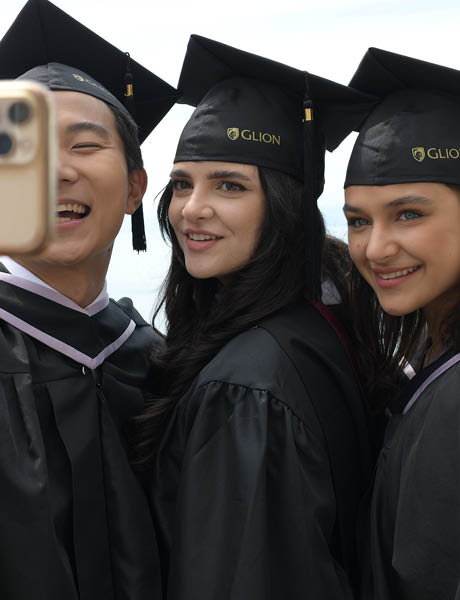 Graduating is a crossroads for any Bachelor's student, presenting two routes forward. Should you head into the 'real-world' and start building your experience, or do you double down on expertise and hone your specialism through a Master's degree? We take a look at the arguments for both, and reveal how a third option could be the answer.
Choose work and get experience
"Education without experience is just theory", that's the line you might hear when you graduate from most universities, and it's a fair point. Employers value time-served in a job, be it in hospitality or not. The exposure to the work environment, the pressure, and working as a team are all incredibly valuable to any professional. This is the reason why Glion builds internships into the Bachelor's program, so that students can put their theoretical knowledge into practice and acquire work experience alongside their studies.
"If you wish to be quickly independent, working could be the right path for you."
The main advantage to choose work after graduation from your Bachelor's is that you can gain experience while also earning money. If you wish to be quickly independent, working could be the right path for you. But a disadvantage is that, without a more specialist qualification or clarity on where you want your career to go, you could get stuck in an entry level job that is not fulfilling.
Of course, choosing experience doesn't mean you will stop learning, but it will be up to you to go and find the knowledge needed, to stay curious and focus to grow your work into a career. Self-motivation and self-discipline will be important, especially as you will rely on yourself to provide this, not an educational setting.
Choose education and specialize
"Experience without education lacks a strong foundation", this is the counter argument. Starting your professional path without specialist expertise or an in-depth understanding of both a sector and your own aspirations within it, can lead to a slow career start and delayed progression.
"…you can really hone your expertise ready to step into a leadership position on graduation."
A key advantage of pursuing a Master's degree straight after your Bachelor's is that you'll still be in learning and development mode, feeling momentum to deepen your academic knowledge. This is particularly important when you consider that Glion Bachelor's students, for example, typically discover the career pathways they like and don't like during their program. This 'direction finding' and draw towards a particular specialism leads perfectly into Master's studies, where you can really hone your expertise ready to step into a leadership position on graduation.
But beware of procrastination, if you don't know what you want to do after your Bachelor's and choose a Master's degree hoping it will tell you, then you could end up graduating with a specialism you don't enjoy. And that's if you stick with the program until graduation. In this situation, heading into the working world and acquiring experience in different departments and roles may be a good decision, as it will give you more of an idea of what you want your career path to be. Then, you can return to education and specialize in it through a Master's.
Your third option – Choose education and experience
It may seem that you have to choose either education or experience and hope it's the right decision for your future, but through Glion you can choose both. A Glion Master's program is well-balanced between learning and putting your knowledge into practice, with both an internship and the possibility to complete a hospitality immersion program. This third option truly gives you the best of both worlds, enabling you to build on your expertise and graduate with even more work experience, typically acquired through an internship at a world-renowned brand.
The Master's internship
The Master's internship is the embodiment of practice makes perfect, giving you the opportunity to apply your business knowledge to 'live' plans and projects. You acquire real-world skills that complement your academic knowledge and build your abilities, and your CV, into an attractive proposition for employers. Also, a Master's with an internship enables you to specialize both your expertise and your experience, so that when graduation comes around, you're better positioned to start your leadership hospitality career as a professional, in the sector you love.
Ultimately, it is often said that knowledge is the combination of education and experience. If that's the case, there can be few better options after your Bachelor's than learning from respected professors in the classroom and industry professionals in the boardroom through a Master's program.
Launch your career in international hospitality
Our Bachelor's in International Hospitality Business is your first-class ticket to a global career.