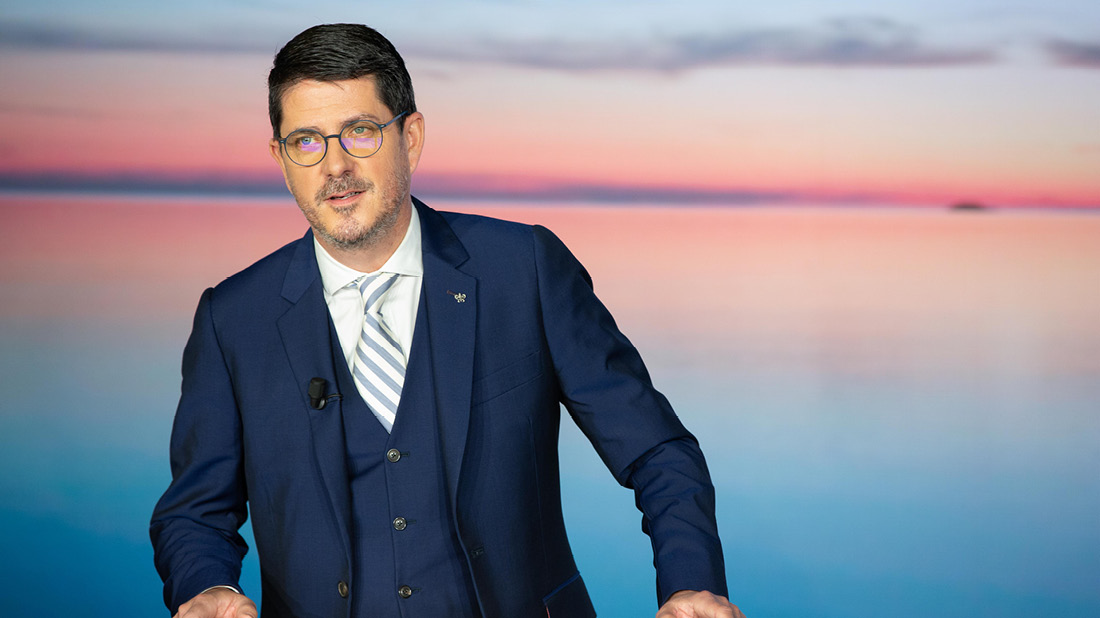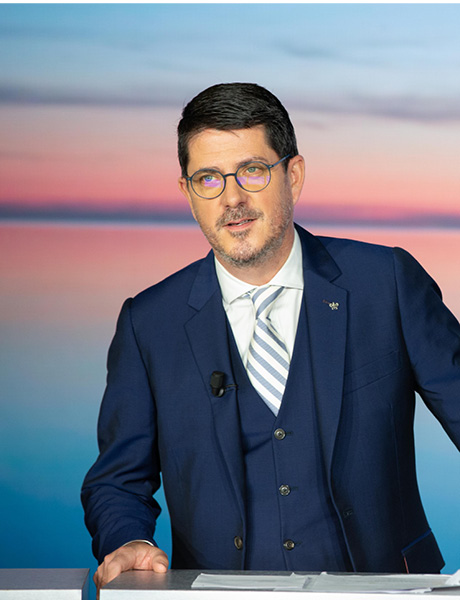 First impressions count – just ask Anthony Torkington. The impression he made on the 'sleeping partner' of his mother's Majorcan restaurant earned him a place at Glion, launching a storied hospitality career that today sees him in the role of Directeur Général for Relais & Châteaux.
How many Glion students of the past – or indeed today – can identify with the trepidation felt by Anthony Torkington as he pitched up in the south of France for his first industry internship? Out of his comfortable campus environment, and unsure of what welcome he would receive from his new colleagues…
As it happens, the 'welcome' he received from the hotel's Front Office Manager was somewhat curt and cold… but that situation was not to last.
"Three months later I asked her to marry me, and she accepted!" he recalls with a smile.
Graduation from Glion in 1994 was quickly followed by marriage, and then Anthony settled back in the south of France with new wife Annelise. So began a 28-year (and counting) love affair with the country which shows no sign of abating, and which has led Anthony to his current role of Directeur Général for the Paris-headquartered international hospitality organization Relais & Châteaux.
"My mother is French, so the country was always part of my life; although to this day we have only ever spoken to each other in English," he says. "The reason I chose the hotel in Sophia Antipolis for my internship was primarily because my maternal grandparents had a small apartment in nearby Villefranche-sur-Mer, and I knew I would be able to stay there most weekends.
"It's always been my dream to take charge of the harbor in Villefranche, because I love boats and the water and I love running things, too. But after almost three decades in hospitality, I don't think it'll happen now!"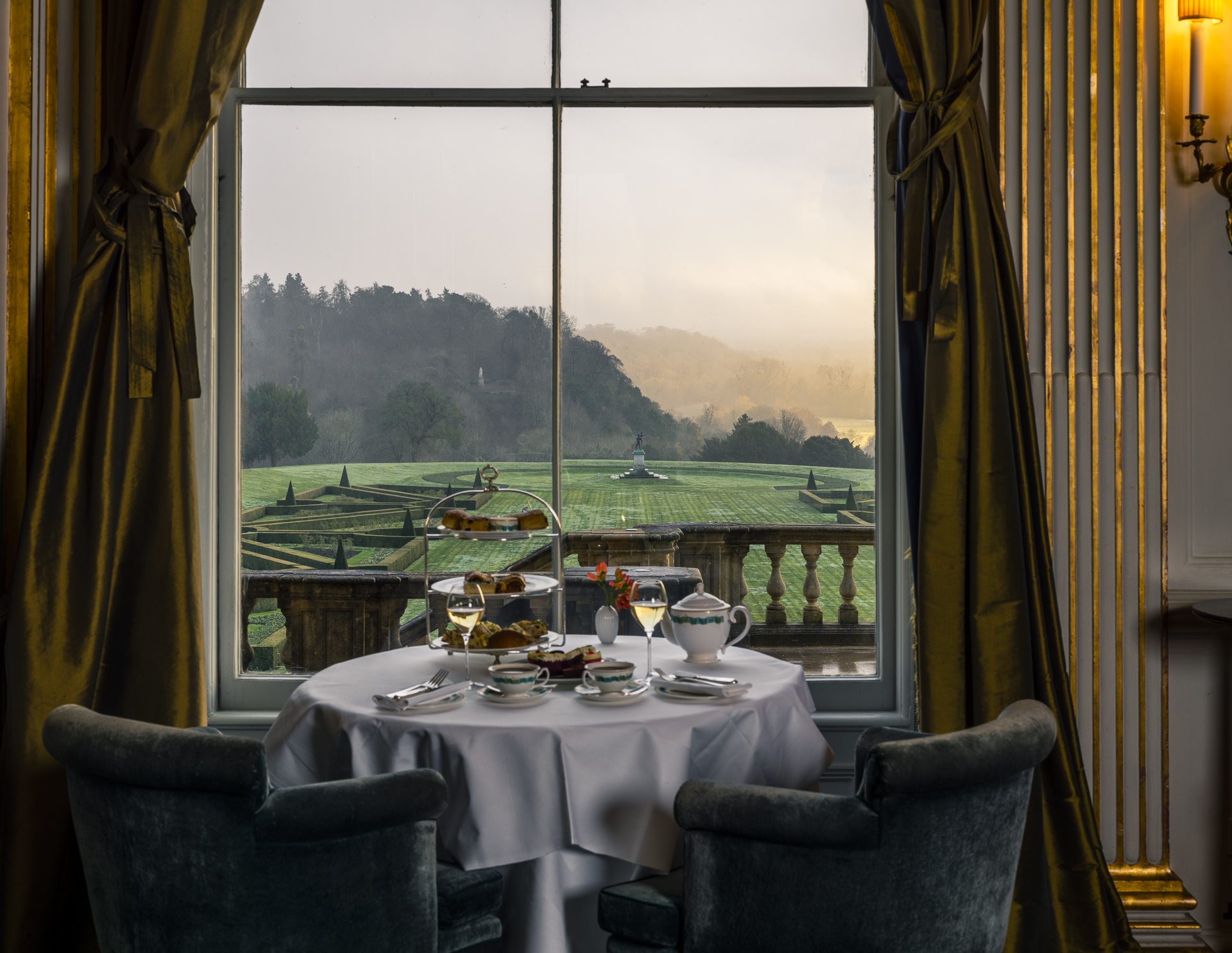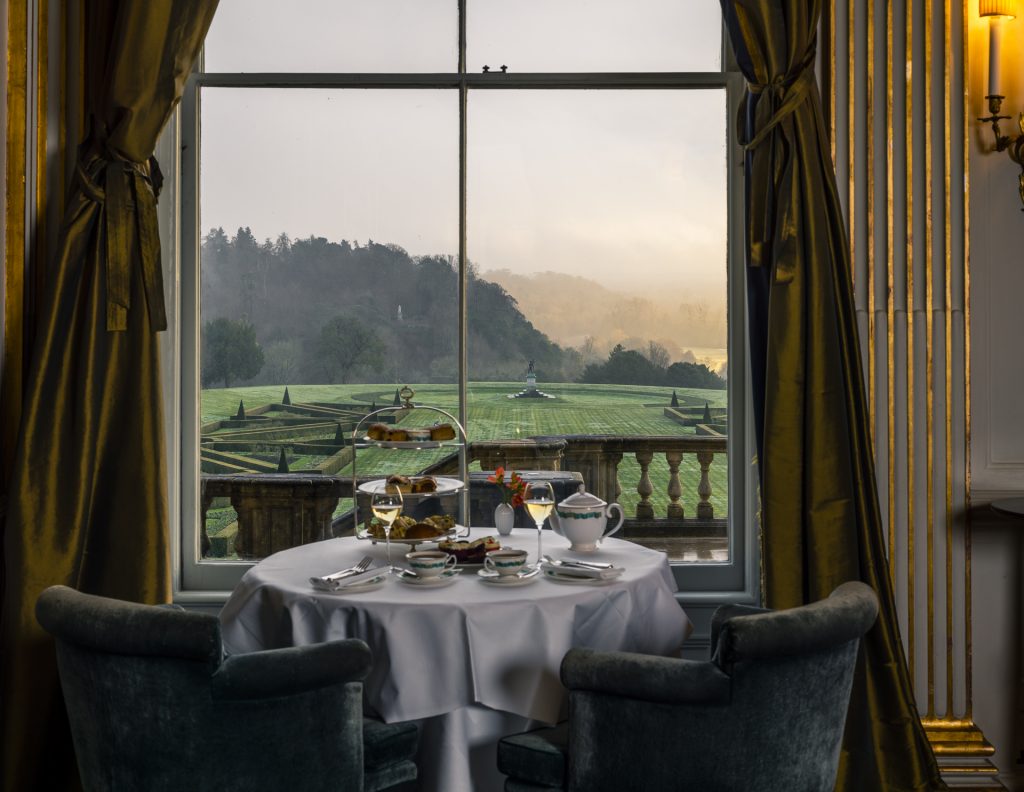 After launching his post-graduation career with Accor, Anthony's introduction to the unique world of Relais & Châteaux came when he took the reins at the hotel Le Mas Candille in Mougins, a little way inland from Cannes. At this point he began to plant solid roots in France – starting a family, becoming president of the local tourism office, and subsequently joining the board of Relais & Châteaux.
In fact, it was this extensive history within the hotel business that so delighted the Relais & Châteaux membership when Anthony was offered the position of Directeur Général by the Association's President, Philippe Gombert, in March 2018. "I will be eternally grateful to Philippe Gombert for giving me such an opportunity," says Anthony.
"I think the members appreciate how I understand their business and what they go through on a daily basis, because I've done it myself," he explains. "It also helps that I speak the two main languages of the association – French and English – fluently, as well as fluent Spanish. Last but not least, because I've lived in the UK and France, I know both the 'Anglo-Saxon' and 'Latin' way of doing business. That's an enormous benefit, too."
An interesting point to note about Relais & Châteaux – and one that sets it apart in the industry – is that it operates as a not-for-profit, being wholly owned by its hotel and restaurant members, which currently number 580 worldwide.
Anthony's role is predominantly member-facing. "Every aspect of the member relationship comes under me. How we control the quality of our network, how we support the existing members, and how we attract and onboard new ones. Plus all our partnerships, which is a significant number, and how we interact with our community of chefs, since the culinary element is the backbone of the brand."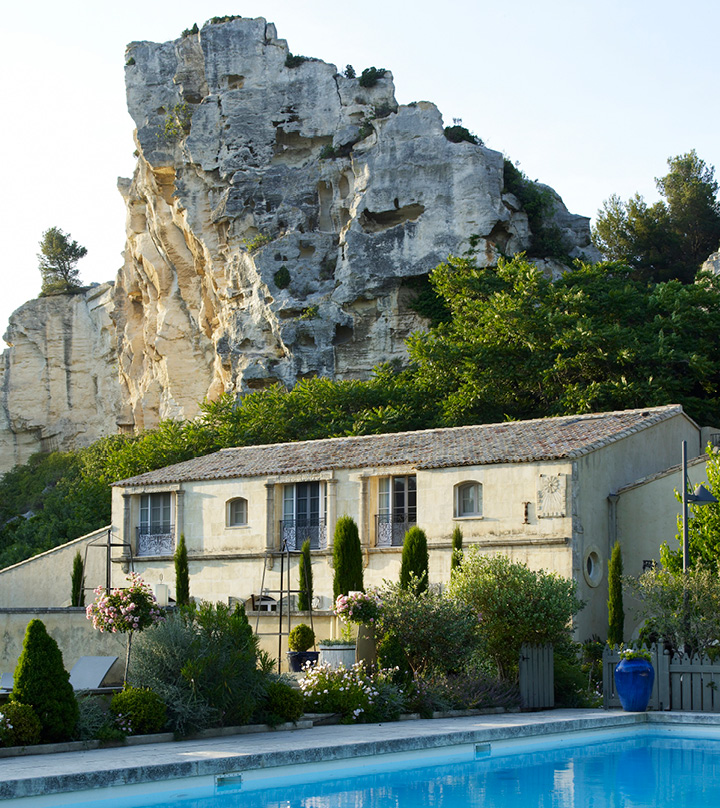 How do you become a member of Relais & Châteaux?
The first – and most important – fact to note about Relais & Châteaux is that, despite its Francophone name, it is a truly international association with members spanning the globe from Vancouver to Bora Bora.
The second is that potential members tend to come forward themselves, with only a small amount of prospecting as part of that mix. "We will also take on properties as members before they open," says Anthony. "Previously, we required two years of operation, but we found we were missing out on some great properties by being less flexible than our competitors."
To become a member means passing a 500-point quality charter, which is evenly divided between 'technical' and 'emotional' elements.
Photo: Baumanière les Baux-de-Provence, France
One chef who has been a significant player within this network is none other than Stéphane Décotterd, now the driving force behind Maison Décotterd on Glion campus. Having been a Relais & Châteaux member with a previous establishment, Stéphane has recently brought Maison Décotterd into the fold, giving Anthony another pleasing connection to his alma mater.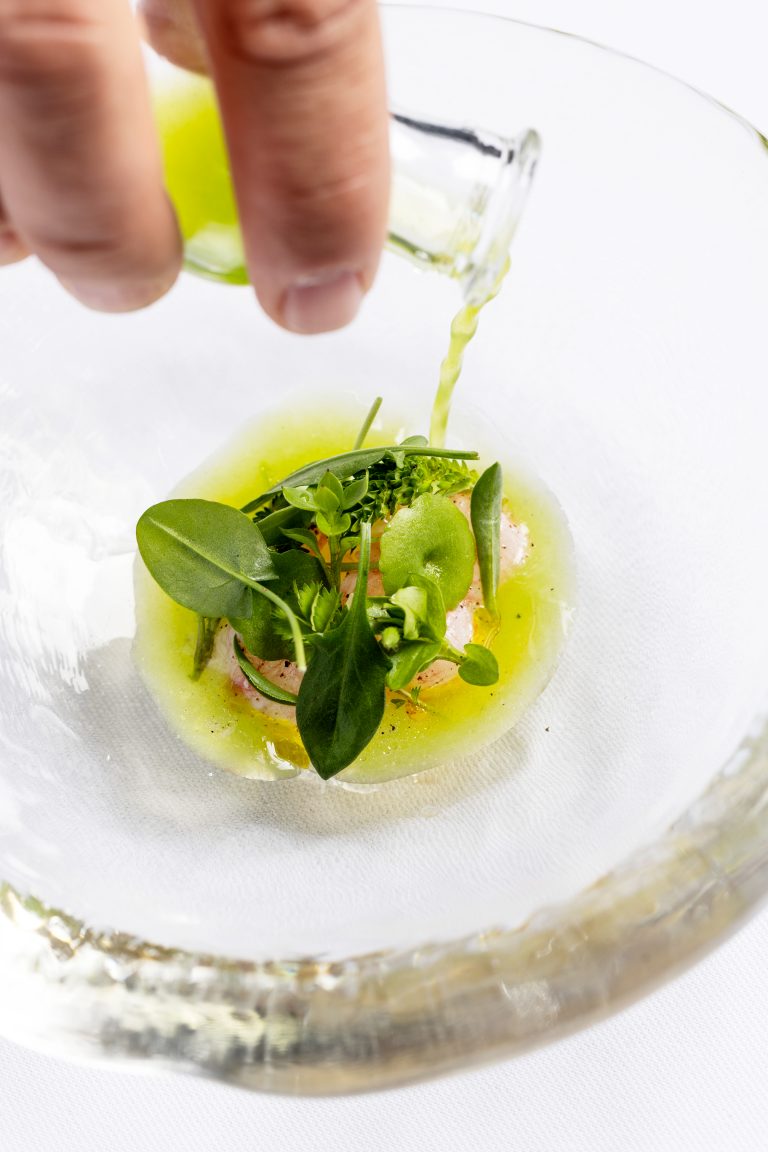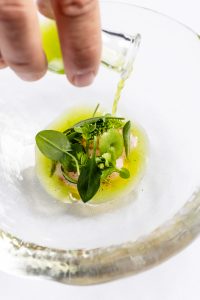 "Stéphane's vision is exactly in keeping with our culinary manifesto," he notes. "Our VP Chefs, Olivier Roellinger, says that when you look at a dish from one of our member establishments, you have to be able to understand where you are. What that means in practice is sourcing ingredients from local producers, transforming them through skilled preparation in the kitchen, and adapting your F&B offer to wherever you are in the world."
If the culinary vision is clear, what's in it for hoteliers to become Relais & Châteaux members?
"In the past, I'd say this was primarily about marketing their properties, via our printed guidebook and website. But over the past 20 years we've focused on delivering a broader spectrum of benefits in some of the newer areas of knowledge where, due to scale, members cannot afford to have that expertise in-house.
"For example, we have a team of people who travel the world teaching members how to better distribute themselves online. It's not necessarily about pushing this through our proprietary channels; we explain more broadly how to optimize rates and online distributions. We're now also looking at upskilling on social media, plus we've launched a new recruitment website with a built-in applicant tracking system. And to support this we're currently doing a large piece of work on employer branding, which will be launched at the end of this year."
This latter point is crucial for the hospitality industry – as every hard-pressed hotelier will tell you, the war for talent is one that the industry is struggling to win. "As an association, we've not previously been able to sing with one voice when it comes to setting out our career journey. So, at this year's members' meetings we asked members whether we should be looking at how members attract, recruit and retain staff. The answer was a resounding 'yes', and this was a huge step forward.
"In future we'll have the tools to promote the employer brand more globally, including offering career mobility between members. We had to convince the members and get them fully on board; and that process was really interesting to me."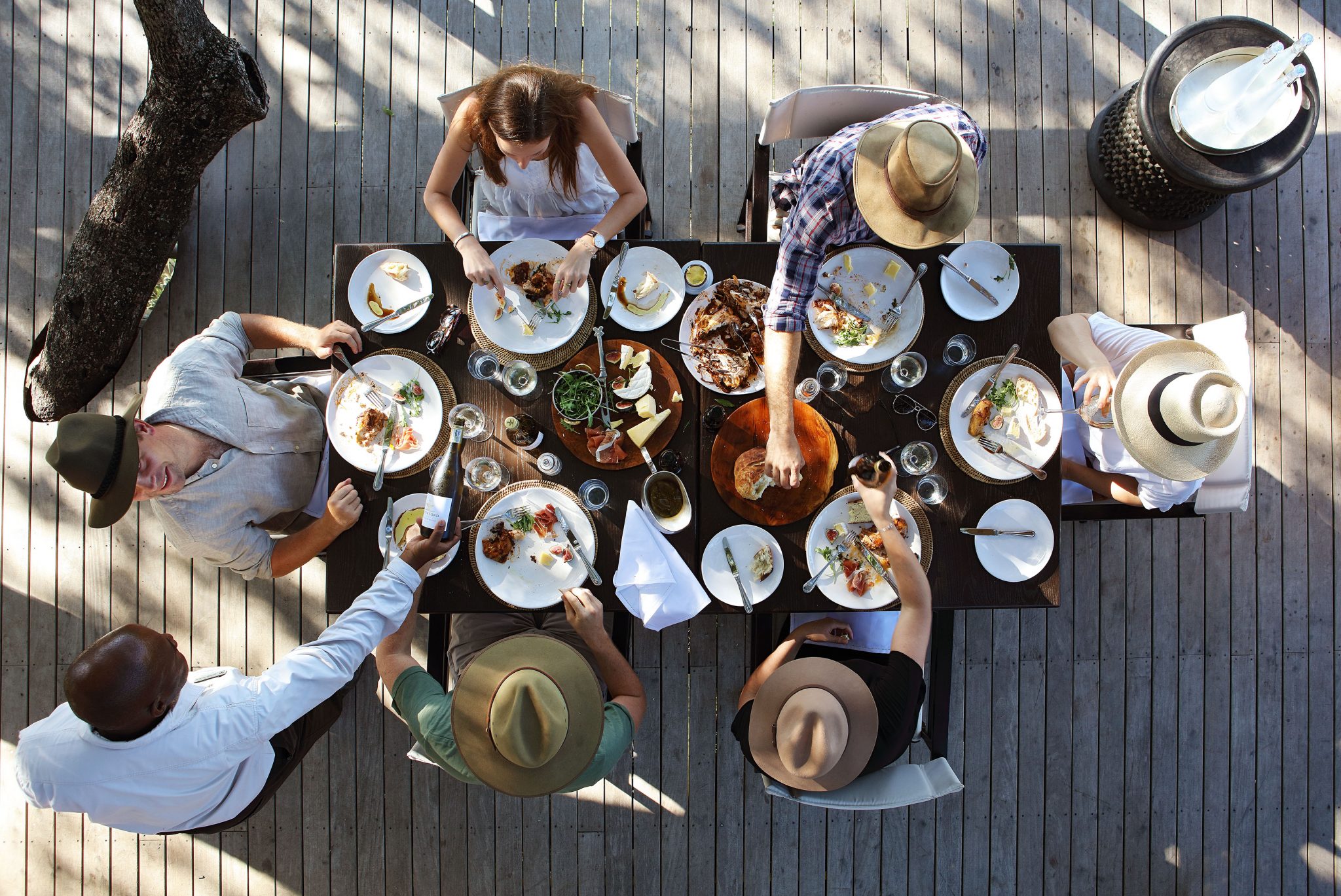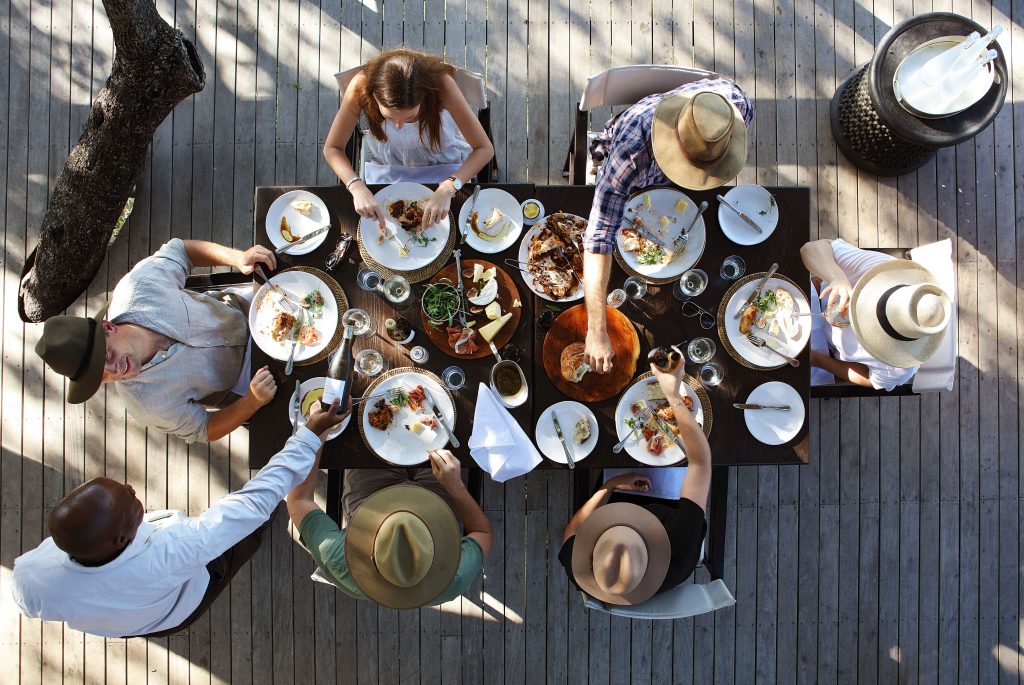 Coping with Covid
Another interesting experience – albeit of a less pleasurable variety – was dealing with the Covid pandemic. While there were many challenges along the way, not least the need to reduce the head office workforce in line with reduced fees for members, Anthony also credits some important learnings which will stand both himself as a leader and Relais & Châteaux as an organization in good stead now that the worst of the pandemic appears over.
"There's no question that it has brought us closer together as an association," he says. "We went from seeing most members perhaps a couple of times each year to weekly contacts through our member Zoom calls, where we had up to 300 people connected on some occasions.
"We got to know the members more intimately, and they got to know each other better, too. In fact, throughout the Covid experience we actually lost fewer members than the average turnover for any given year.
"The second big element is that we prepared for the rebound in travel by putting in place things like our new intranet, plus work on social media channels, our website, and so on."
With international tourism picking up again, Anthony is noticing a greater proportion of younger travelers – Millennials and Gen-Zs – in the Relais & Châteaux guest mix. It means the direct distribution channel becomes even more important, and he reveals that work is taking place to improve the searchability of the website to make it even easier for potential customers to find the property best matched to their needs and desires.
As for his own desires, when it comes to career plans Anthony says he still has much to achieve at an association which is "in my blood".
He adds, "I'm so lucky to have met so many wonderful people in the hospitality industry, and at Relais & Châteaux in particular. I met my wife in this business, and for me to be able to share my experience is wonderful because I love what I do. Being part of Relais & Châteaux with my team, and making it progress, is just fabulous."
Photo credits:
Main image – Mat Beaudet
Cliveden – Francisco Macedo
Bâtisse Oustau Baumanière – Geneviève & Jean-André Charial
Olivier Roellinger dish – Mickael A.Bandassak
Lunch at Londolozi – Elsa Young
Get to know our Glion alumni
Our global alumni community now numbers almost 16,000 individuals spread to every corner of the world. Visit our dedicated alumni section to discover how our alumni ensure the Glion Spirit lasts forever.