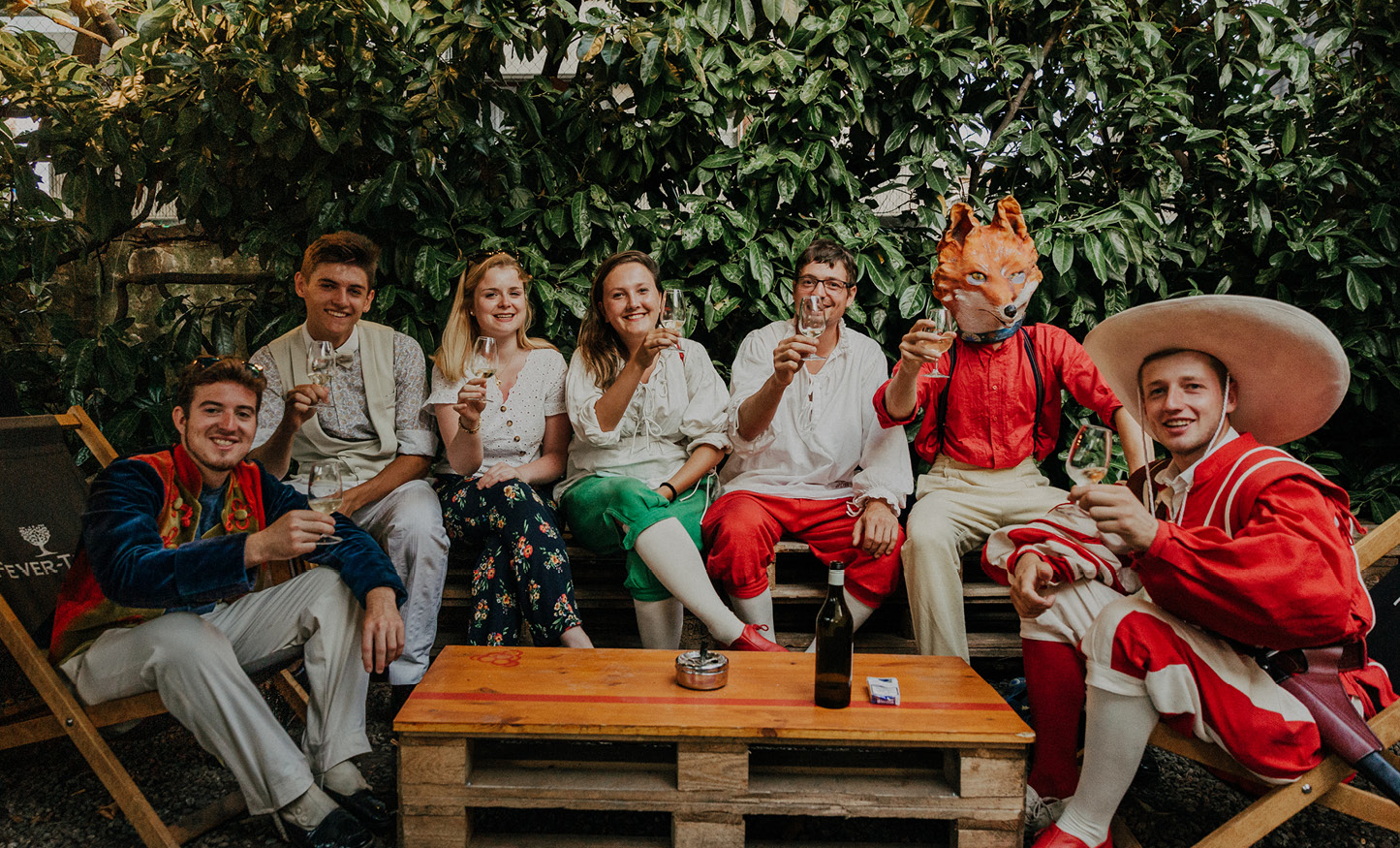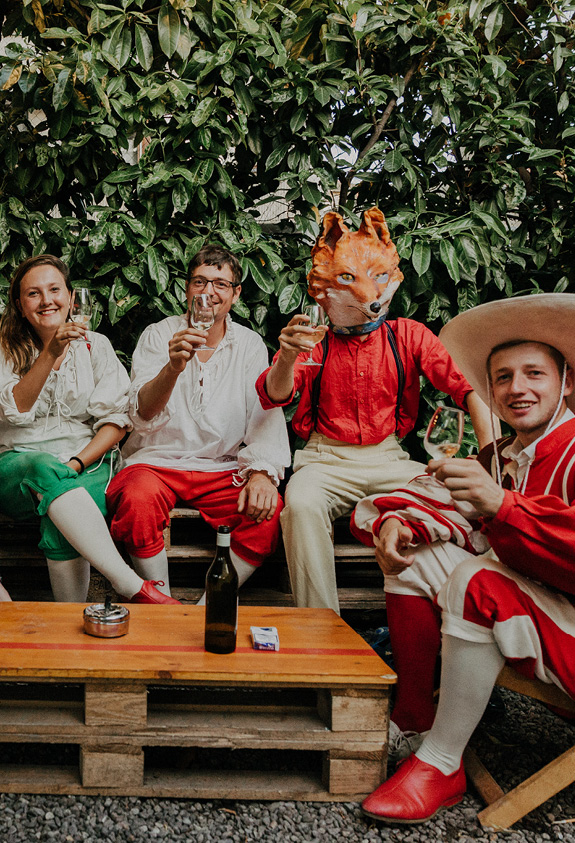 Once a generation, the Swiss town of Vevey comes alive in a riot of color and splendor, in celebration of the region's wine growers.
Attracting around a million visitors from all corners of the world, the month-long Fête des Vignerons is among the biggest and most prestigious events in the region. And this year festival visitors had the opportunity to sample hospitality Glion-style, thanks to enterprising BBA student Julien Pugin.
Julien has a special connection with the Fête des Vignerons, since his family has been involved in organizing the event since 1800! Indeed, his uncle, François Margot, had the honor of being the main organizer for the 2019 edition.
"As a student here in Glion, I wanted to get involved in the festival. And since I'd been a volunteer at The Show (the festival's centerpiece event) for the last edition 20 years ago, this time I had the idea to open a pop-up bar," he says.
So Julien teamed up with a hospitality graduate friend to create and submit a proposal to the city of Vevey in August last year. Their idea was accepted, but that was only the beginning of the story.
"I completed my semester 5 internship working in the events department of Rolex in Geneva. Then from the beginning of May this year I devoted 100% of my time to the bar project," says Julien.
"I'm lucky enough to live in the center of Vevey, so we were able to transform our garden into a professional bar space that could accommodate 300 guests. We bought all the furniture and materials to build the bar, plus we personally recruited our staff, choosing 25 people to work with us from more than 100 applicants."
Putting the theory into practice
Julien's BBA specialization in events meant this was a perfect opportunity to put what he'd been taught in class to the acid test. "What I learned during my classes at Glion really helped me, and I'd say it contributed a lot to the success of the bar. Glion is preparing us well and I truly think that everyone who graduates from Glion will be able to develop their own project like this one and deliver it without big issues.
"All that said, going from theory to practice sounds easy, but in reality we had to deal with a lot of business-specific issues that you can't learn in school, like dealing with stakeholders, managing staff and handling customers."
When the 2019 Fête des Vignerons opened for business on 18 July, so did Julien's concept: AB Bar, one of 15 'official' bars selected for the festival.
"We were open every day of the festival, from 1pm to 1am Sunday-Wednesday and from 1pm to 3am on Thursday, Friday and Saturday," says Julien. "By day we were basically a lounge bar and a place to escape the crowds. But by night we had DJs playing until late and it was a totally different ambience – a much younger crowd with a party vibe.
"As well as the usual range of beers, cocktails and soft drinks, we thought we should make a special effort with our wine, since the purpose of the festival is to celebrate the hard work of the region's winemakers. So we worked with a local wine producer from my hometown (Rivaz) and made our own bespoke bottle of wine, which carried our name and label!"
Now well into his sixth semester of study, Julien says the experience of operating AB Bar has been a hugely fulfilling one. But he's keeping his options open as to whether this signals his future career direction. "For now I can say the bar/beverage industry is something I like; but I am not sure it's an industry I would work in all my life," he explains.
· Visit the AB Bar (@abbarfevi) Instagram page to experience the summer festival vibe for yourself!