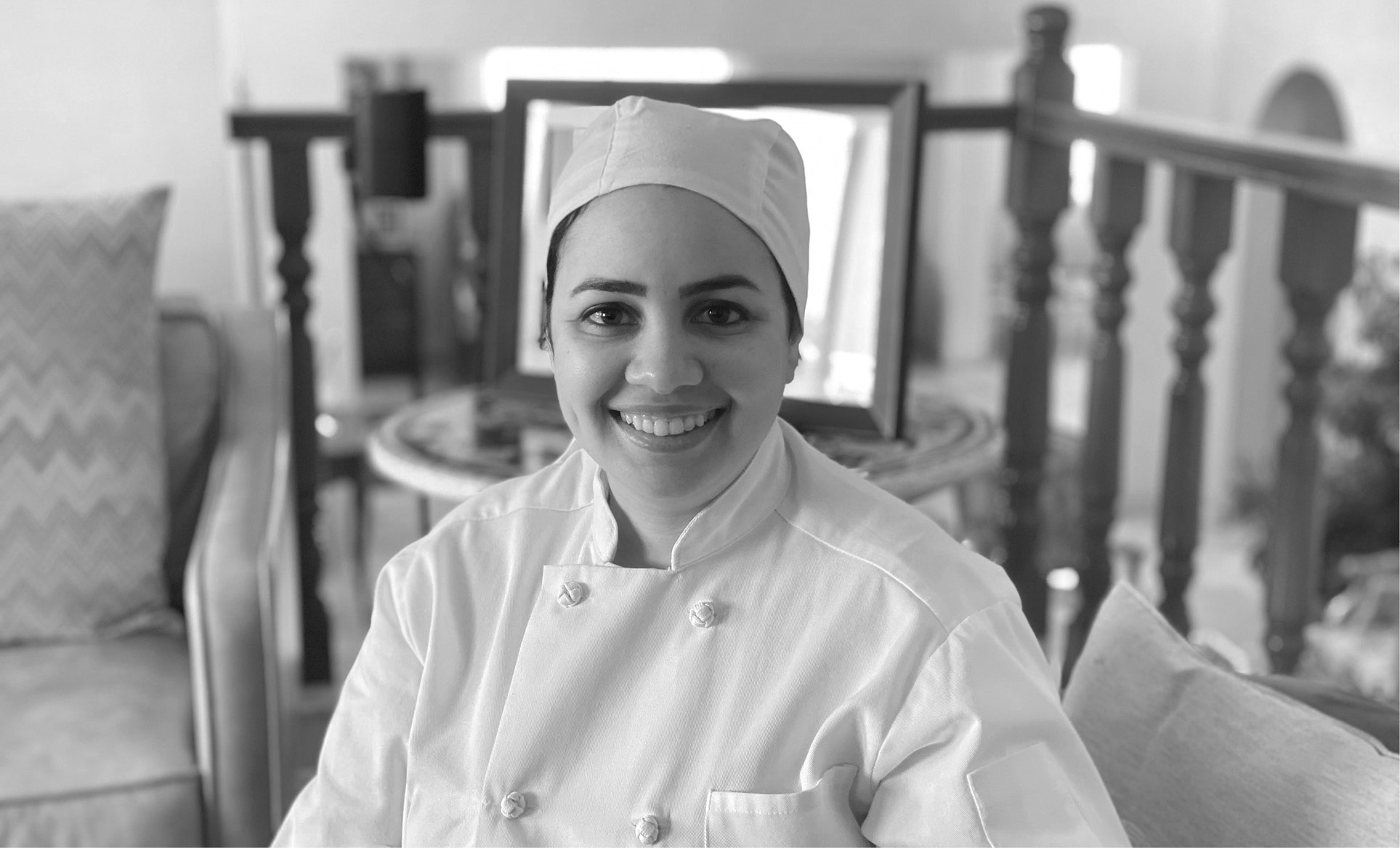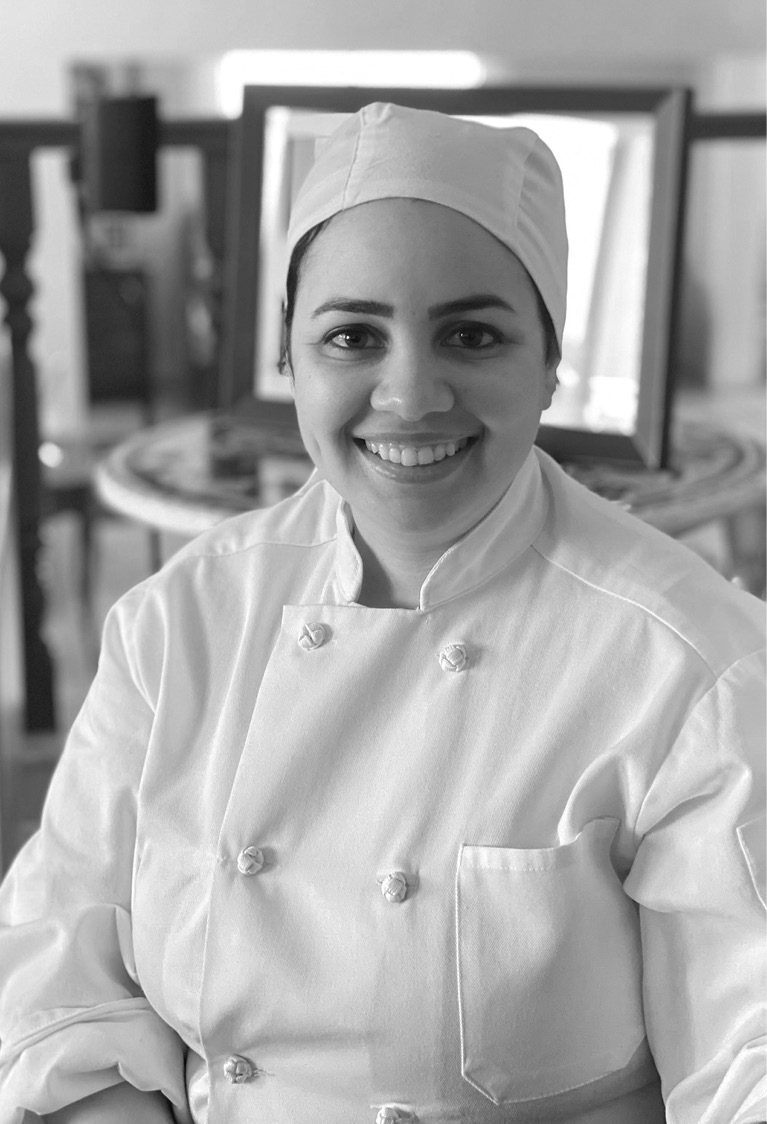 Launching a successful start-up is challenging enough, but doing it at the beginning of a global pandemic, well that's impossible, right? Not for alumna, Amna Alyamani. Last time we spoke for the Time of Their Lives podcast series, she was starting Amna Bakery in Jeddah, Saudi Arabia. In February 2020, she launched with the aim of using her passion for pastry to empower women.
With a BA in Hospitality Management from Glion, a certificate in Basic Patisserie from Paris and an MBA, Amna had no shortage of knowledge ahead of launching her business. But after spending three months searching for the perfect location for her bakery, she faced her first challenge, even before covid hit.
"I lost my property I was going to launch in, and the problem is that if you don't have a proper location in Jeddah, then you're not getting any visibility," she says.
"So I met the general manager of Hospitality Ventures Co, Khalil Fakih, and he told me that I could use their kitchen, because my priority needs to be on the product and getting my name out there. I pay a 25% percent commission based on my sales. It's pretty significant, but you have to factor in that I don't pay rent, I get to work out of their state-of-the-art kitchen facility and with their suppliers, gaining access to high-quality ingredients."
Adapting the business through covid
Like almost all businesses, Amna's bakery was affected by the pandemic, but she was quick to adapt, including selling B2B and through a luxury delivery app.
"Sometimes I'd see very high sales. Other times, not so much. But I've been selling out and I think that's part of the benefit of being endorsed by the restaurant, I had immediate access to all of these sales channels that I typically wouldn't have.
"For example, one of the leading luxury food delivery services is called Lugmety. And for me to be on that platform as a start up from day one is an incredible opportunity. Considering that I haven't done any marketing whatsoever, and I've just been on one sales platform, it's gone really well."
"I launched chocolate chip cookies at the beginning of July 2020, which not only helped double my sales for the month, but news has been spreading very fast, with very positive word of mouth. It seems that people are proud that a Saudi pastry chef is the only one locally to bake fresh cookies to order."
Agile planning
For Amna, the plan is still to grow the business and empower women in her home country of Saudi Arabia, but the path has been flexible due to the current situation.
"I wanted to hire at least five woman and train them, that's what I had planned, but this, like all plans, has had to change regularly. I was going to open a physical store and then shifted to an online 'cloud kitchen' model, this was my first change. I did not expect to open kiosks in my first year of operation. Now I'm thinking that it'll probably happen, because we've already finished the design.
"There will always be changes to the plan, for example, I was recently appointed board member to a local hospitality operations group, and I'm really excited because our agreement will help fast track the growth of my bakery."
Advice for future entrepreneurs, and for lockdown life
Having launched a successful start up at the beginning of the worst global pandemic in living history, Amna had some invaluable advice to share on staying motivated, focused and balanced.
"Take things one step at a time. Don't worry about what's going to happen in the future and just focus on the now.
Try to find balance in your life. I spend half my time working on the bakery and its long-term growth, but I also do things for myself, like exercise and catching up with family and friends.
Have a schedule in times of uncertainty. I think that having very tangible short-term goals are really important and make us feel better.
Use spare time to reflect. Just being at home and the serenity that comes with downtime can bring a lot of clarity on your direction. You can grow a lot from it.
"I do believe that eventually things are going to work out fine. Let's just focus on what we are able to do now and try to do it to the best of our abilities. Whatever we did have plans for this year, we'll just shift to the next."
Thank you to Amna for taking the time to catch up with us, share the progress of her business in Jeddah, and offer invaluable entrepreneurial advice at this unprecedented time.
Listen to the original podcast with Amna and come back soon for more in our series of 'where are they now' interviews.