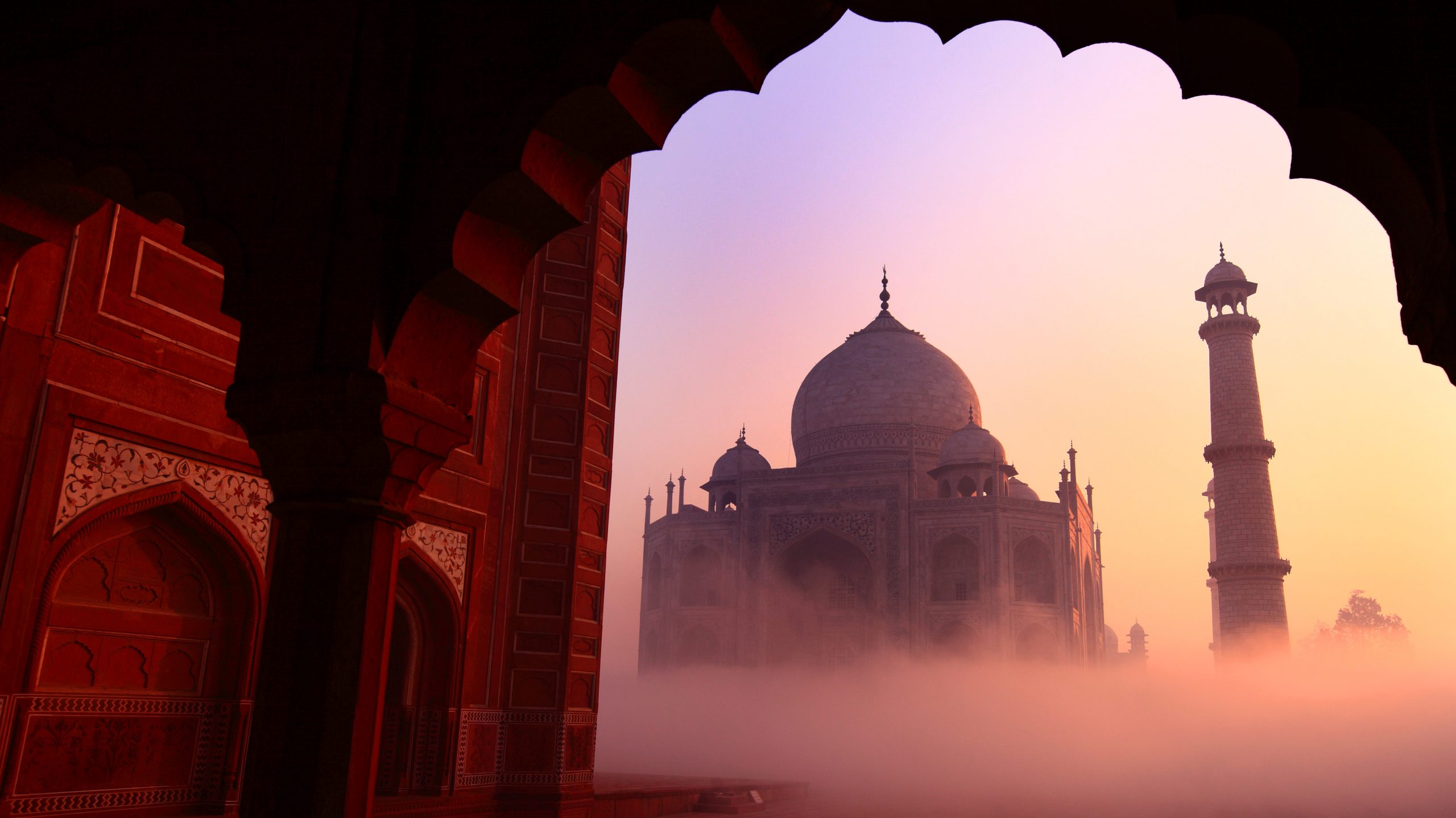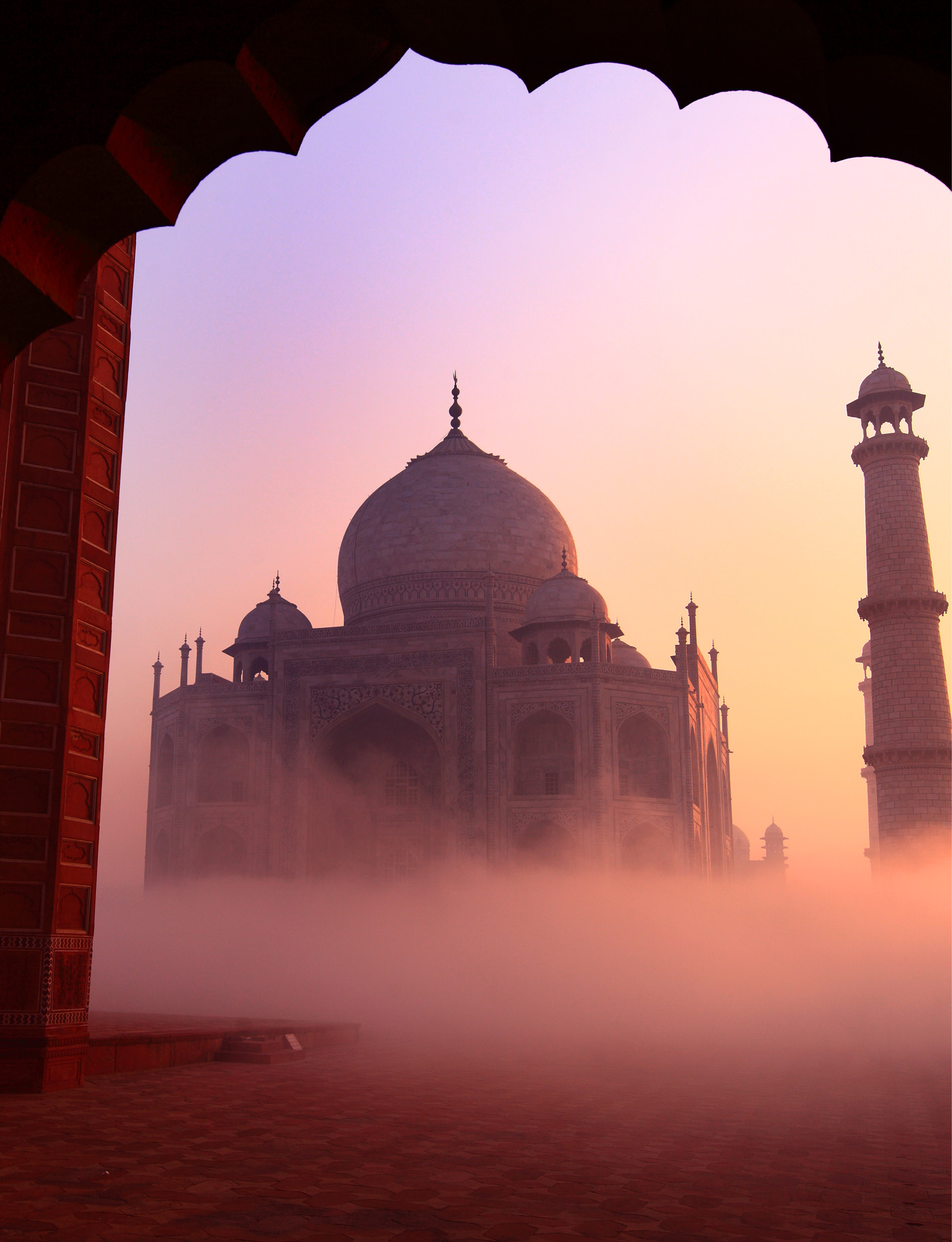 The Insider is traveling the world to take a closer look at some of the most interesting and significant luxury hotel openings in some of the hottest travel destinations. For this issue we focus on India – a country celebrated for the warmth of its hospitality – while also making a quick sortie over the border into Nepal…
Hyatt Regency Jaipur Mansarovar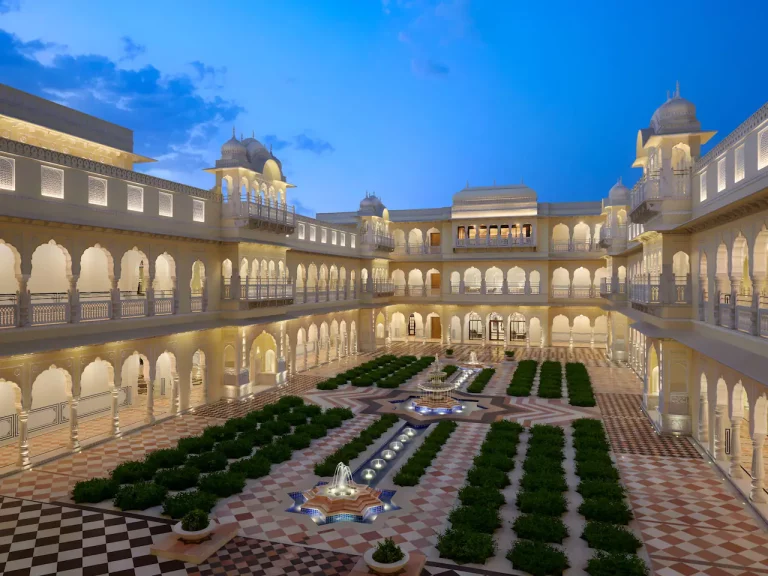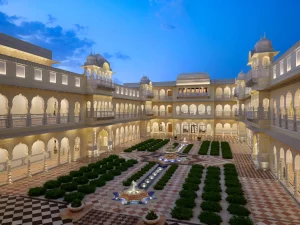 The state of Rajasthan is one of India's hottest tourism destinations and its capital, Jaipur, provides the jewel in its crown. The opening in July last year of the 245 rooms and suites Hyatt Regency Jaipur Mansarovar marked the upscale brand's entry into the state, touching down in Jaipur's residential district of Mansarovar.
Nestled among five acres of grounds, the hotel features two wings – the Royal Wing and the Tower Wing – with accommodation in the former offering views over the spectacular central courtyard. F&B options include Shrot, which translates to 'Source' and offers organic, locally sourced, regional delicacies. The North Club, meanwhile, provides a nod to the elegant nostalgia of Colonial India, with the cuisine taking influence from the various colonies that were developed in the Indian sub-continent.
Other guest amenities include a wellness spa named Mudita, a 24-hour fitness center, plus an open-air pool.
https://www.hyatt.com/en-US/hotel/india/hyatt-regency-jaipur-mansarovar/jairj
Westin Rishikesh Resort & Spa, Rishikesh
Scheduled to open its doors as The Insider went to press, this spanking new property by Marriott's Westin brand sits in the foothills of the Himalayas, offering stunning views over Rishikesh, the historic holy town situated on the right bank of the river Ganga.
Spread across 12 secluded acres, the property offers 141 rooms ranging from balcony rooms to garden suites and private villas. Interior designs are by UCO Studio, the world-renowned architectural firm based in Dallas, USA. For this project the designers have made plentiful use of natural materials from the local area, including rocks brought up from the Ganges. They also employed local artisans to create interior elements such as hand-carved Jali screens and baskets.
Dining options are led by the signature international restaurant Akasa. Here chef Vivek Saha and his team make breakfast the best meal of the day, with a spread featuring fresh fruits, smoothies, muesli bowls, and pastries, as well as dishes inspired by the region such as puri-bhaji, parathas and bowls of thukpa. Akasa has lunch and dinner options too, or there's an eclectic Asian menu on offer at Toya, which features a teppanyaki showcase.
The hotel also boasts a luxury spa, a rooftop infinity pool with swim-up bar, as well as lush gardens.
https://www.marriott.co.uk/hotels/hotel-information/restaurant/dedwi-the-westin-rishikesh-resort-and-spa/
Norbu The Montanna, Dharamshala – IHCL SeleQtions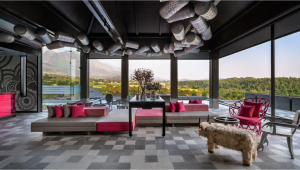 The Indian Hotels Company (IHCL) is the country's largest hospitality group, which counts the iconic Taj Mahal Palace, Bombay, among its extensive portfolio. SeleQtions is IHCL's curated collection of unique luxury hotels, and one of the most recent properties to join the 'family' is Norbu The Montanna, which reopened under its new guise in December last year.
The 31 rooms and suites hotel is located in Dharamshala, the winter capital of the state of Himachal Pradesh, which has become a key tourist hub dotted with monasteries, temples and vintage forts. Nestled within the serene Kangra Valley and at an easy driving distance from Kangra airport, Norbu The Montanna's design concept revolves around local Tibetan motifs of Leopard, Sparrow, Yak, Yag God and the Tibetan flag, with each room carefully crafted to provide contemporary luxury.
Foodies can enjoy Indian, Tibetan and International delicacies at Namak, the alfresco all-day diner. Alternatively, The Chef's Table offers Mediterranean cuisine, while The Pool Bar serves small bites with stunning views. There's also a special Tibetan tasting menu on offer. Guests can additionally experience fruit picking, tea-tasting, one-on-one spiritual sessions, trekking and adventure sports.
https://www.seleqtionshotels.com/en-in/norbu-the-montanna
And just across the border in Nepal…
Shinta Mani Mustang – A Bensley Collection
Although our focus is on India, we couldn't ignore this intriguing property being built in neighboring Nepal. May this year sees the historically isolated kingdom of Mustang in northern Nepal welcoming one of its first luxury hotels, in the shape of the Shinta Mani Mustang mountain lodge.
This extraordinary property is the brainchild of sustainable hospitality pioneer Bill Bensley, whose architectural firm has produced a number of notable hotels across Asia for brands including Four Seasons, Rosewood and JW Marriott. With his team, he has designed each of the 29 suites in the style of a traditional Tibetan home, with an open-plan bedroom combined with a living area and a separate bathroom. Floor to ceiling windows offer majestic views of Nilgiri mountain.
F&B options include the Nilgiri Restaurant, plus a spacious outdoor dining patio where modern Nepalese cuisine and western cuisine are served, using locally sourced and foraged produce. The Aara Bar, meanwhile, is named after an exotic local Tibetan/Sherpa liquor.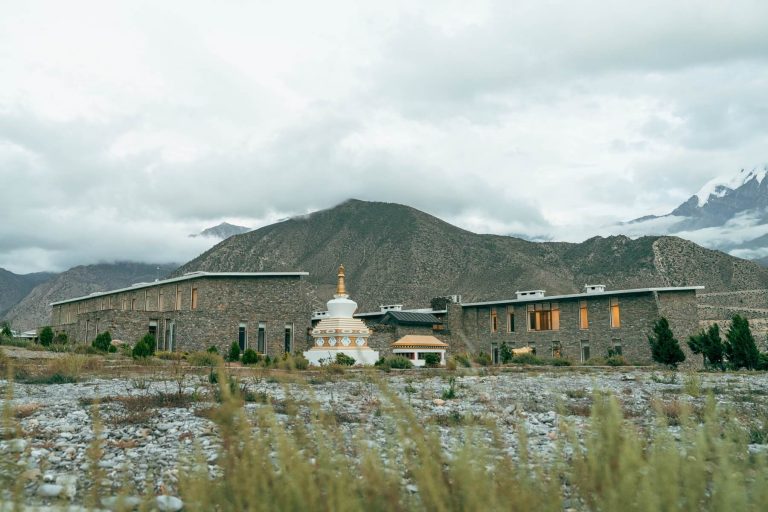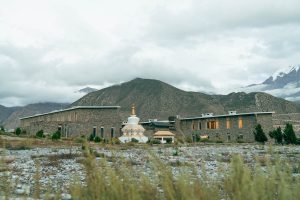 For those guests who prefer a little pampering, the Wellness Center has two treatment suites with floor to ceiling windows facing the mountains; each with a hot plunge pool, steam room, sauna, shower, and two massage beds. The Tibetan wellness program is being developed by a local 11th generation doctor using traditional herbal medicine. Those feeling a little more adventurous can call upon the services of the resort's dedicated adventure guide to prepare an itinerary taking in Buddhist monasteries, ancient caves and nearby villages.
https://shintamani.com/mustang/
Watch out for issue 11 of The Insider, in May 2023, when we will be scouring another destination for its most exciting luxury hotel arrivals…
Photo credit:
Main image – mantaphoto/Getty
A first-class ticket to a global career
Our Bachelor's in International Hospitality Business provides a perfect springboard to an exciting career that could take you to any country you desire.