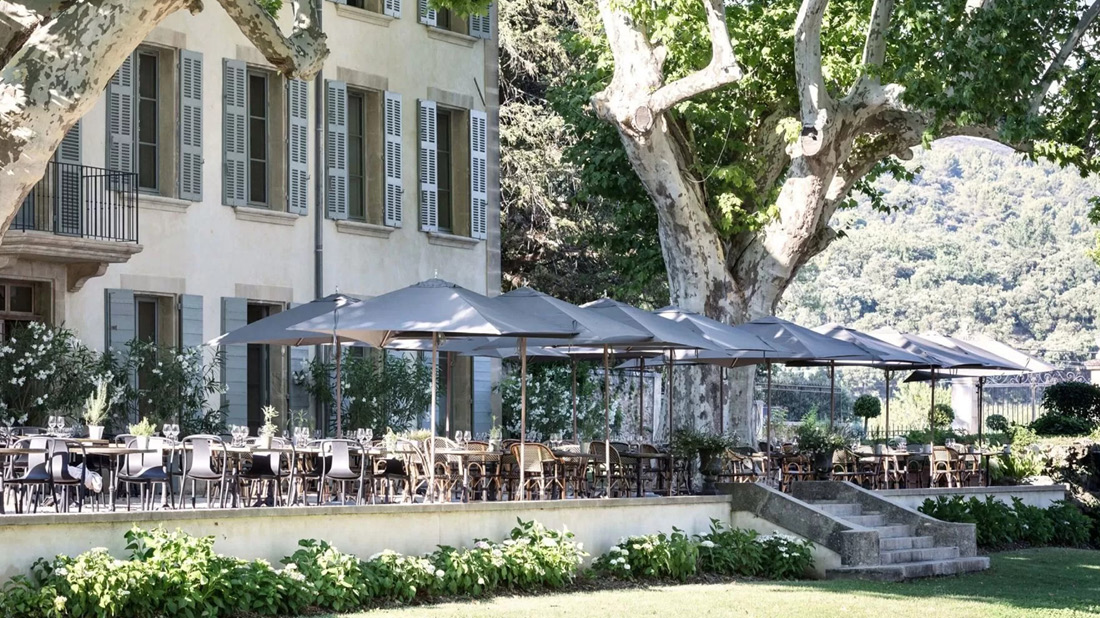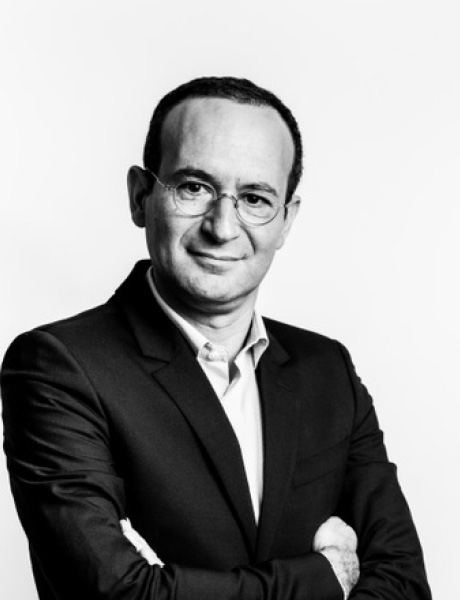 As a driving force behind international fashion brands Sandro and Maje, Frédéric Biousse knows what it takes to grow a business. Now he's applying his accumulated wisdom within the field of hospitality, and in this exclusive interview for The Insider he tells us more about his new passion, while making a plea for the industry to value emotion over process as a way to win over new generations of customers and employees…
"How do luxury brands bring authentic purpose to what they do? It should not be about marketing; it should be about authenticity. Marketing is the enemy of luxury brands."
Frédéric Biousse believes there is a shake-out coming within the luxury industry. One in which brands that have built their legitimacy on, as he calls it, "pure marketing fantasy" will suffer.
"The brands that will prevail are the ones who can tell a real story, a local story, that people can identify with. It's not about money, or recognition, or codes seen in social media; it's about making sense of what to buy, what to eat, to wear on our skin, where we travel. Bringing sense and meaning to our lives, as well as those of our partners and children," he says.
In Frédéric's view, the pandemic has accelerated this trend, which places emphasis on the quality of product, where it has been sourced from, and the artisanship that has gone into making it. The storytelling behind the product makes it meaningful to people, who will identity with it and take pride in it, even though it may be expensive in monetary terms. He cites Hermès as a brand that typifies this trend.
The polar opposite, and the other lightning rod around which Frédéric sees the industry coalescing, relates to the rise of so-called 'loud luxury' goods, where a brand or specific product is supercharged within the mass market by global influencers (think Kim Kardashian), with little reflection on the actual quality of the products themselves.
"There has always been a pattern for lower income or emerging economies to focus on branded items as a gateway into luxury. Social media has strongly democratized this. Now people can pay a high price for a pair of sandals and they don't care at all about the quality, provided they replicate the code seen in social media," he adds.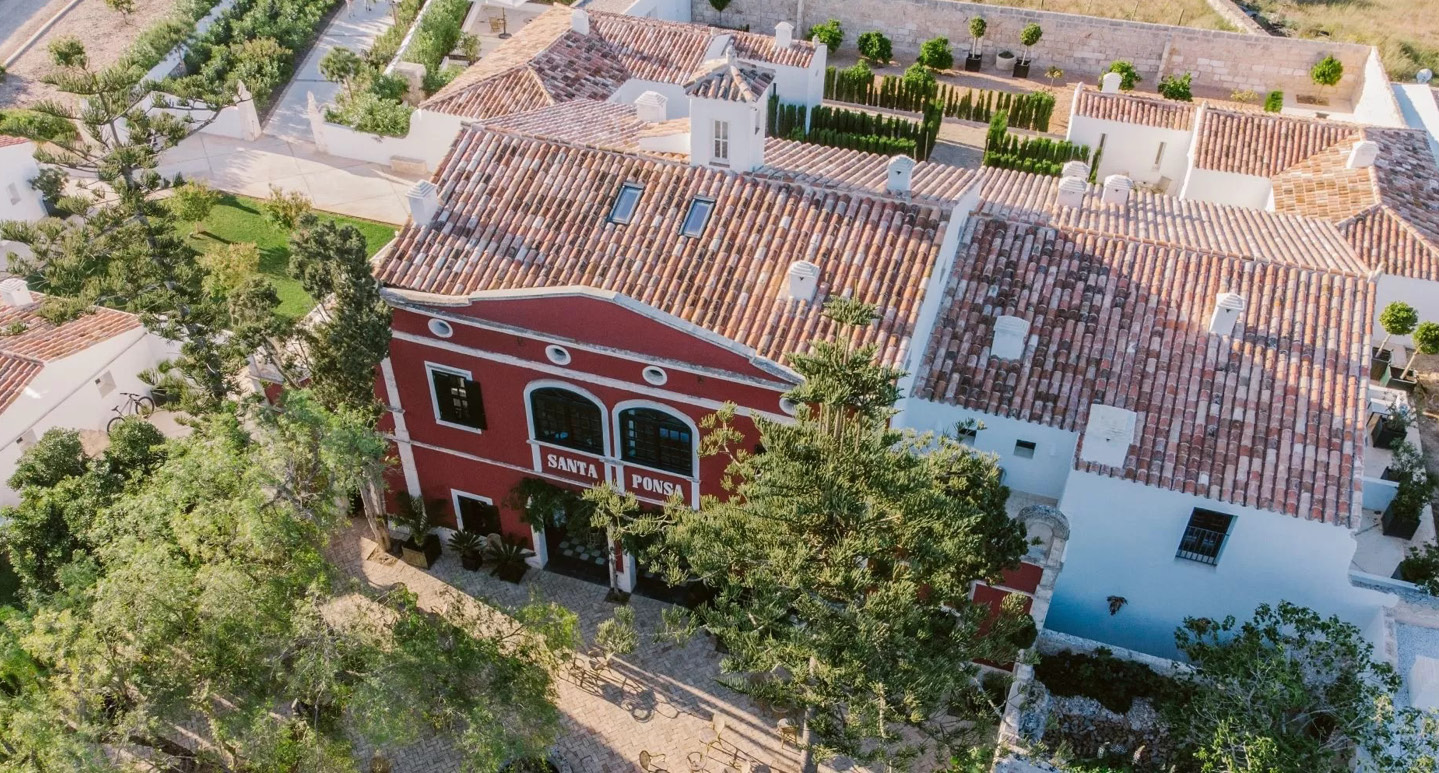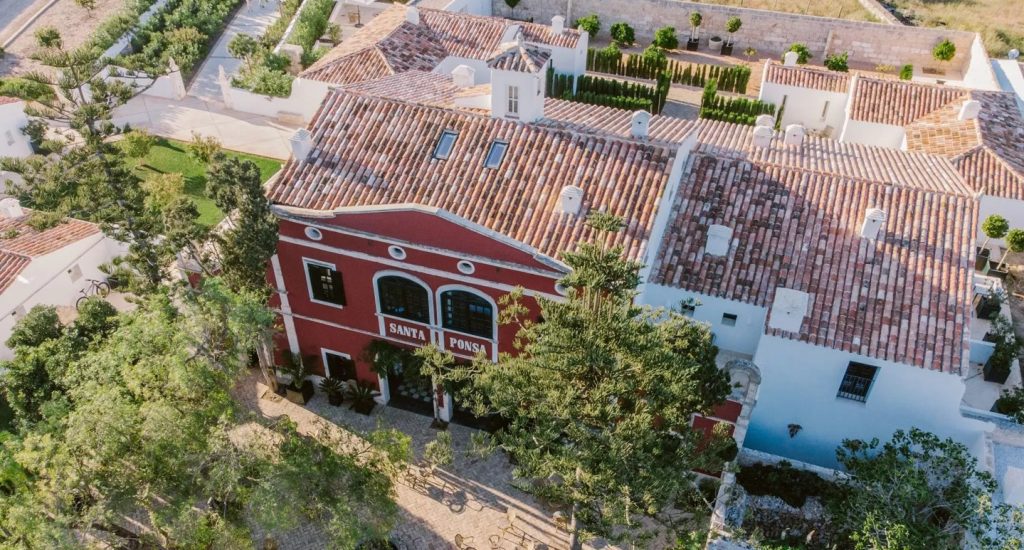 The changing face of hospitality
Frédéric sees a parallel trend emerging in hospitality, where the meaning of 'luxury' is changing as the Millennials and Gen Zs begin to dominate the customer base.
"Many new generation travelers prefer not to stay in a 'classical' luxury property; they want something warmer, more personal, more fun. It's opened up a market in 'affordable luxury' similar to what we saw in retail. Some of the brands which are doing this well are Hoxton, Ace Hotels, Mama Shelter, The Experimental Group, Soho House. And it's also what we are doing with our hotels."
"Our hotels" are Les Domaines de Fontenille, a collection of highly individual hotels that Frédéric is building together with husband Guillaume Faucher. This is a personal project, away from his 'day job' as Chairman of the Paris-based investment firm Experienced Capital, on which more later.
Having made his name in retail, as co-founder and co-CEO of the highly successful affordable luxury brands Sandro and Maje, what drove Frédéric to make the switch to hospitality?
"It came about because we wanted to buy a vineyard. The one we chose, in Luberon, came with a big house, which we renovated. The house was so big and expensive to maintain that we decided to do a hotel, but to do it exactly how we wanted it."
The pair followed their pledge to the letter, shunning designers and architects to undertake the entire project themselves, right down to choosing the furniture, plumbing, and even the light switches.
"Of course, this meant not everything was perfect; but it made the whole thing absolutely coherent and it contained our souls, our personal DNA," he says. "And it worked immediately. If people don't share our taste, they might not like it; but many others loved it. Now 52% of our stays come from repeat customers. That's huge in the context of hospitality."
This exceptional level of customer loyalty has fueled the growth of the Fontenille hotel collection. There are now six properties open: five in France and one (pictured above) on the Balearic Island of Menorca.
"Around 80% of our customers have been to two Fontenille hotels, while 60% have been to three of them. And every time we open a property we have a waiting list of our existing customers wanting to try it," says Frédéric.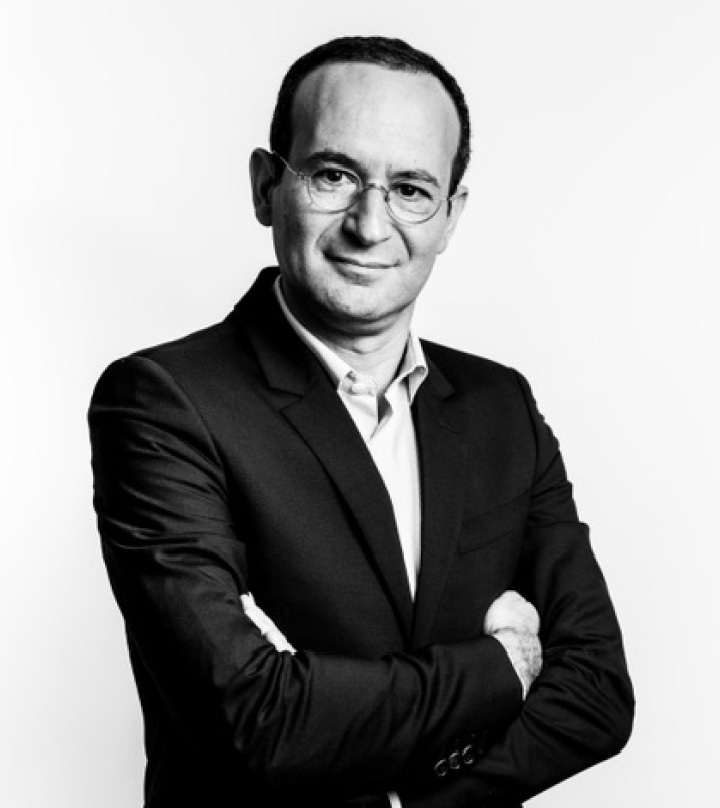 "There will always be those attracted by the bigger groups. But now we also see younger people aspiring to make their own path, to do something that's right for them, which matches their values. So now you will see them take their first job at a small brand with strong CSR values; to fight for a small organic coffee company or build their own business. Even though they have the talent to do huge careers within groups like LVMH."
Frédéric Biousse
The talent question
If emotion, relationship-building, storytelling, experiences, and other factors are the new gold standard in luxury and hospitality, what impact will this have on the search for talent? And how can employers make themselves more attractive to a new generation which is less interested in the notion of sticking around to work their way up through an organization?
"There will always be those attracted by the bigger groups. But now we also see younger people aspiring to make their own path, to do something that's right for them, which matches their values," Frédéric notes. "So now you will see them take their first job at a small brand with strong CSR values; to fight for a small organic coffee company or build their own business. Even though they have the talent to do huge careers within groups like LVMH."
As part of this trend towards less structured careers, Frédéric believes there will come to be less emphasis on the more specialized skills which tend to silo employees, in favor of an intuitive, common-sense approach that lets employees become more flexible and autonomous. This, he adds, will make these professionals easier to 'recycle' into other organizations.
And here the onus falls upon schools and universities to place more emphasis on teaching their students to think.
"A lot of European universities focus too much on pure academics and not enough on business. This tends to produce graduates who are too rigid and process-oriented in their thinking. More should be done to teach people how to interact with their environment, to be curious and open-minded, to bring some emotion into the game; to trust their instincts and to take risks. At the end of the day the market is becoming ever more complex, so we need to work with a 'global' approach and not a 'process' approach."
The global luxury houses are waking up to this challenge, and the need to align their thinking with that increasingly found among their employees and customers. As just one example, Kering has recently announced that it will stop using animal fur in its future collections.
Elsewhere, the focus of employer branding is becoming about selling projects rather than careers. "They are saying 'come and have fun and enjoy what you are doing'; not 'come and stay 20 years with us'. Brands are also devolving more decision-making power down to the lower levels of the org chart, so people have freedom to play around and create new initiatives," says Frédéric.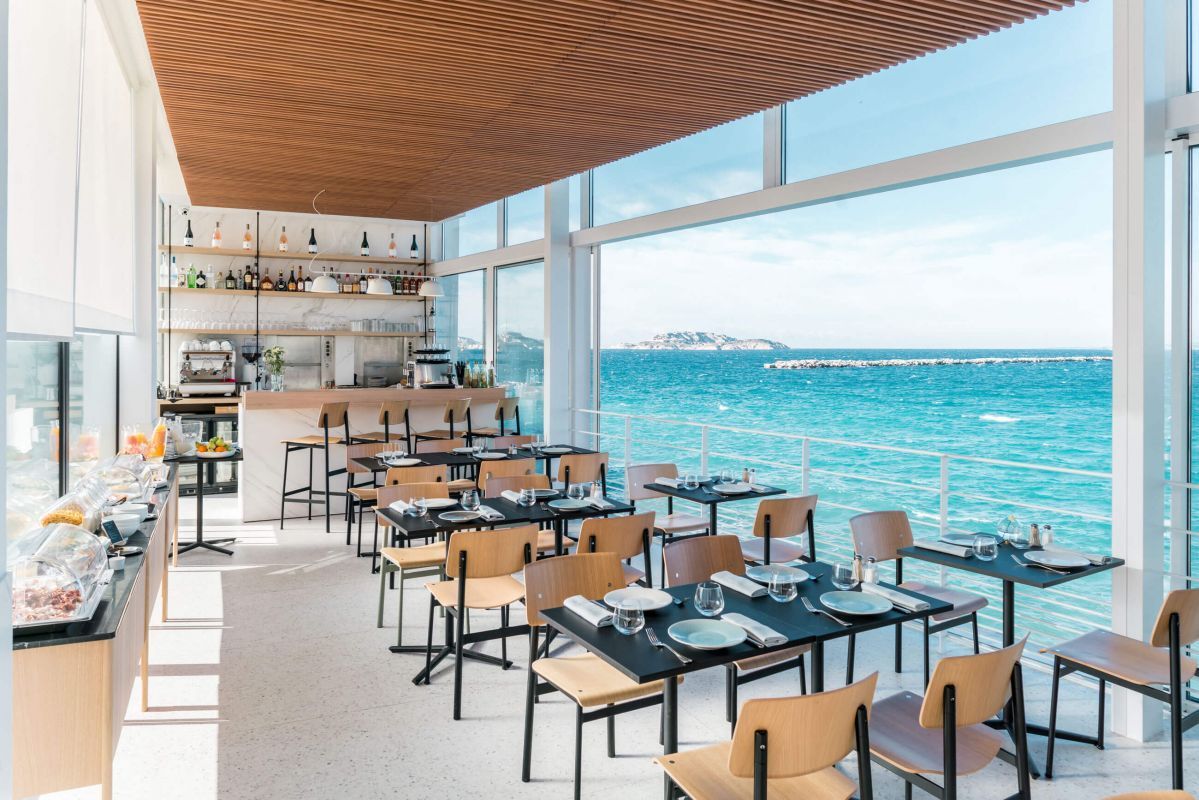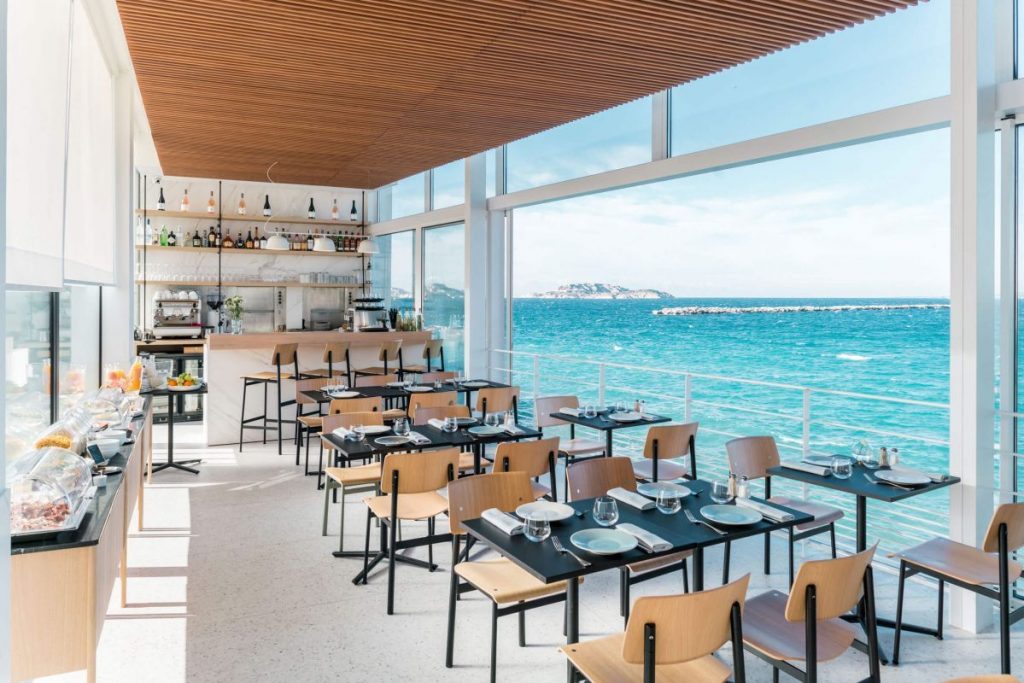 Are you Experienced?
If hospitality has become his private passion, Frédéric's day job involves capital investments with an operational twist, and always focused on the affordable luxury segment in which he built his reputation.
"As Experienced Capital, we are active, operational investors, and we want to work with brands ready to accelerate their growth," he explains. "Our USP is that we have been there and done this; twice, three times. It means we know the difficulties brands face when growing. And we've learned from all the mistakes we made in our own businesses, so the companies we invest in won't have to make those same mistakes.
"We know what it is to change your IT system because the old one has become obsolete; we know what to do with leftover stocks that are over your head; we know how to open in new countries, especially the pitfalls to avoid. We know what to do on image, brand positioning, social media, pricing, sales, marketing… all of that."
Shortly after our conversation, Experienced Capital made its first investment exit, in the shape of affordable luxury eyewear retail brand Jimmy Fairly. Having acquired its capital stake in the business in 2017, Frédéric revealed that the business is now worth six times what it was at that time – an exceptional return by any measure and one that he acknowledges has delighted founders Antonin Chartier and Sacha Bostoni.
"Jimmy Fairly is a great success story and it shows what you can achieve with the right brand and products, and with legitimate storytelling not just a marketing concept. In all the brands we've managed we've worked on the emotional side. We don't want to be the biggest or best one; we just want to be your best friend.
"It's what we mean when we talk about 'emotion over consumption'. This is not about the money, it's a bond you create that lasts for a very long time, even if consumption doesn't always follow. The brands that prevail will be the ones with a real equity story, who bring authentic purpose to what they do."
Launch your career in international hospitality
Our Bachelor's in International Hospitality Business is your first-class ticket to a global career.