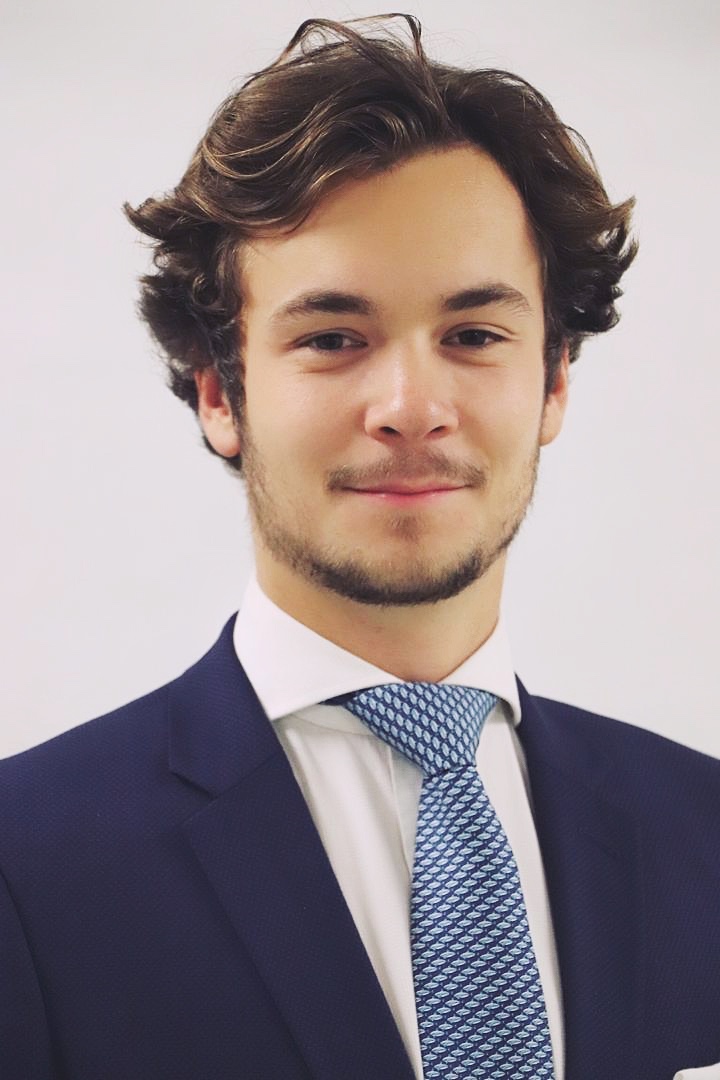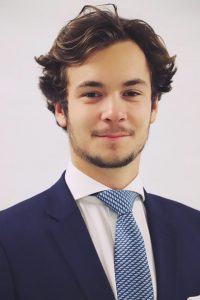 If anyone knows their way around the world of professional internships, it is Glion Master's graduate Louis Lallouette. His latest internship is the sixth he has worked since beginning his Bachelor studies!
Louis' globetrotting internship odyssey has taken him to Paris, including stints at boutique hotel operator TemptingPlaces and the Renaissance Paris Republique, as well as to Hong Kong, where he interned at The Mira, and Bangkok, where he worked for a hotel management company, Unicorn Hospitality.
After a year in Switzerland studying his Master's in International Hospitality Business with Glion, Louis returned to his native France for an internship with Adagio Aparthotel, a joint venture by Accor and Pierre & Vacances which is headquartered in Paris.
He explains, "I have the position of International Development Analyst. Working under the supervision of the Directors of Northern & Southern Europe, my role consists of developing various market and financial analyses for different types of projects, whether they are in Europe, South America, Africa or the Middle East.
"I also assist in contract negotiations for franchise, lease and management agreements with owners, investors and lawyers. Lastly, it is my responsibility to design P&Ls as well as business plans, for the Accor Investment Committee and the Adagio Board. As you can imagine, no day is the same as we have a wide diversity of projects."
Joining on the cusp of Covid
Joining Adagio in February 2020, Louis could have little inkling of the turmoil that was about to grip both the company and the wider industry.
"While I was very fortunate to keep my position, Covid-19 definitely had an impact on my internship," he says. "After a month with Adagio, the French government announced the first lockdown, meaning that we would have to work from home. That created distance with the employees outside of the Development & Program Department, preventing me from developing a full understanding of the company culture. On top of this, the rhythm had also changed as employees had to work part-time, since the deceleration of the operational activity led to furlough leave being implemented."
Thankfully, the aparthotel/extended stay segment has proven more resilient than many during the pandemic, so activity has continued at a steady pace, cementing this experience as a source of professional learning for Louis.
Marvelously multicultural
Although he'd sampled quite a few workplaces before studying at Glion, Louis says he added plenty more career-ready skills during his Master's program.
"Being in a multicultural environment like Glion enables you to adapt to different kinds of situations, which is highly appreciable when working for a big company, in a fast paced environment and with obvious pressure," he notes.
"You also learn rigor and autonomy, through the different courses and projects you have. This is great for personal discipline and professional growth. Finally, you also specialize yourself. I took the specialty in Hotel Development and Finance – that truly helped me when starting my internship at Adagio. The theory and the practice are always two very different notions, yet they are part of the same coin."
Louis additionally cites the way students are empowered to work in cross-cultural groups, communicating efficiently and maintaining good working relationships in the process, as another important take-away from his program.
"You learn to appreciate the multifaceted components of the people who surround you. That is a great advantage in order to foster open-mindedness, which is probably one of the most important assets one can have."
For the future, Louis is naturally reluctant to make any firm predictions, having lived through the uncertainties of the past year. However, he adds that his experience with Adagio has reinforced his passion for the business of real estate.
"The lifespan of a career is a very long one, especially for our generation. What matters is to keep learning over time and ultimately become the best possible version of yourself. To do so, you need to consolidate the foundations of that career in the best way possible.
"My advice to students currently in their final semester would be the following: constantly strive to learn and acquire new skills, value perseverance, open-mindedness, rigor and adaptability. Continuously embrace new challenges, discover new cultures and new working environments. Be genuine, and you will find something that suits your personality.
"Never rush into a position that you might regret afterwards. Self-reflect on what you want to achieve, be honest about it, and then try to find someone that will help you grow towards that direction. There are no correct formulas to success, but ultimately, everything falls into place at some point in time."
Wise words, Louis!