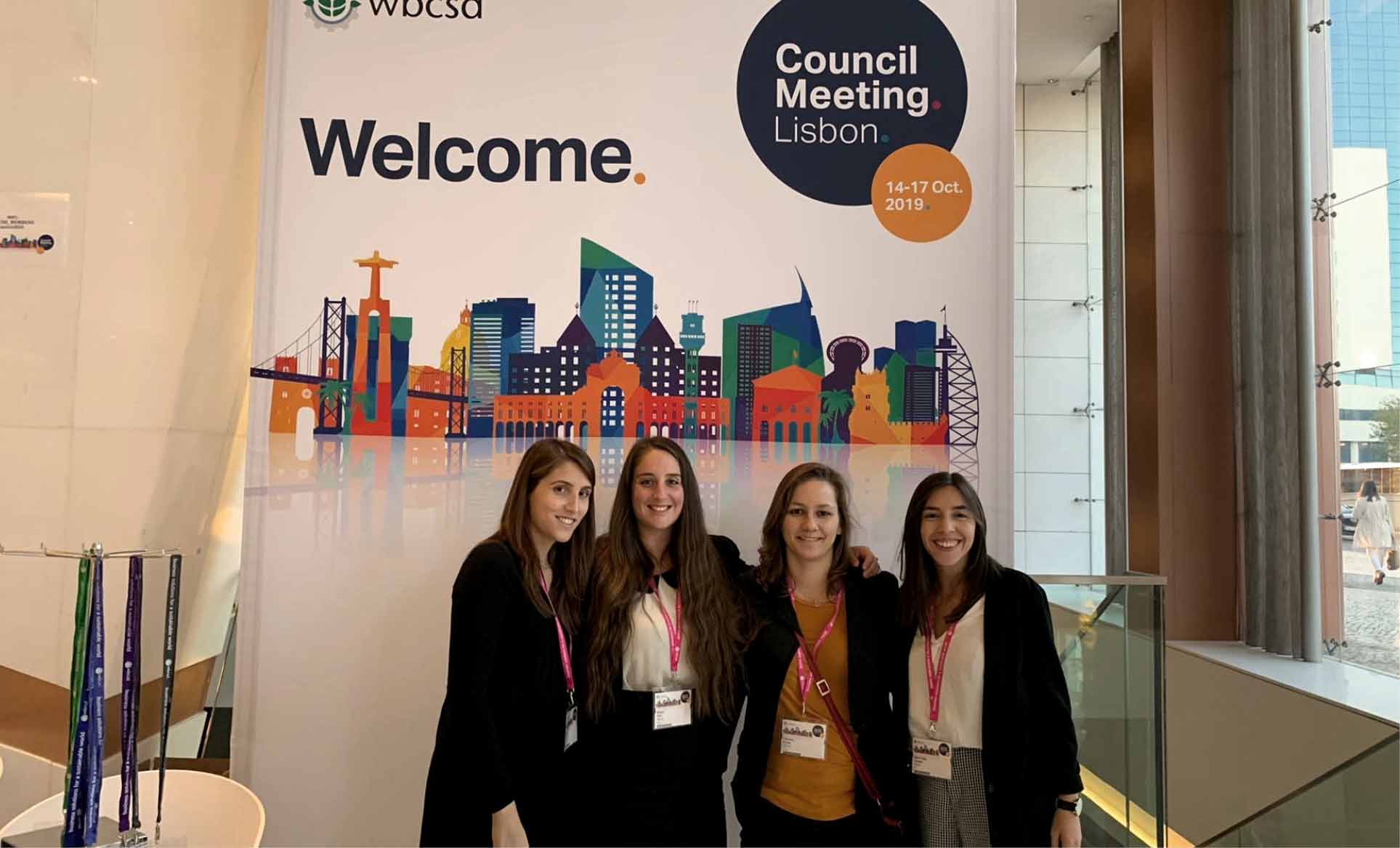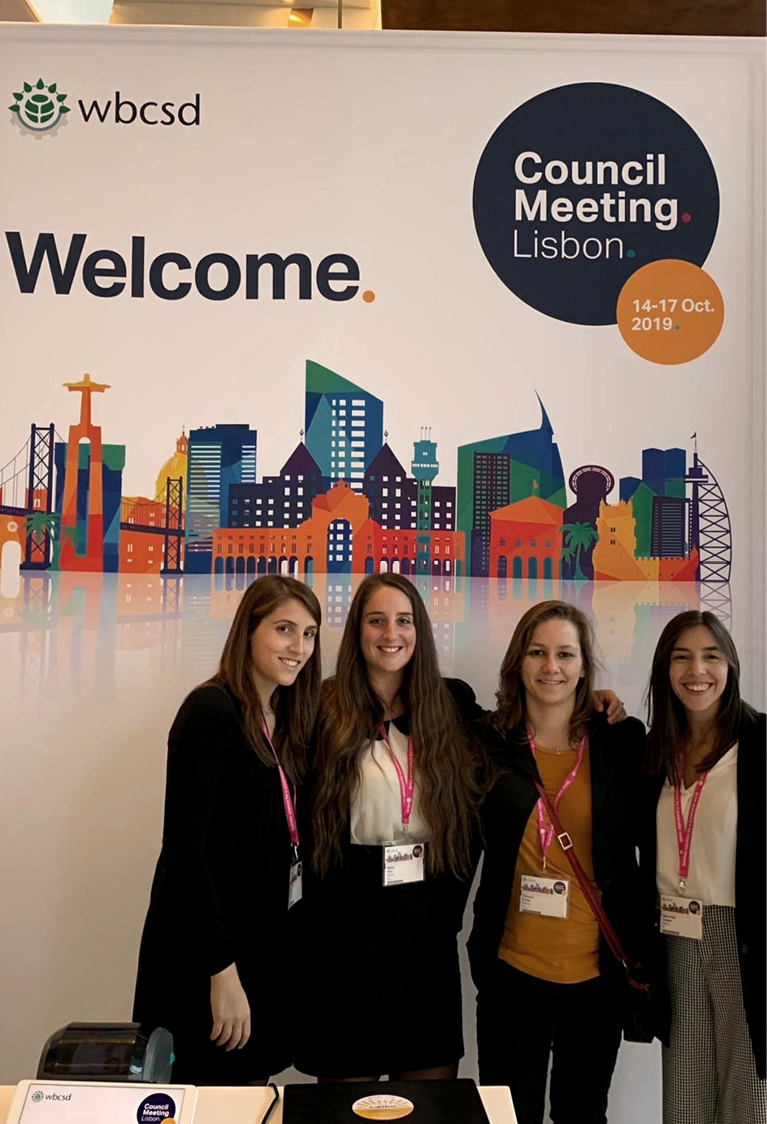 For the latest in our feature series allowing recent graduates to showcase their first jobs after leaving Glion, we spoke to BBA graduate Tamara Enzler, who's found the secret of her success through internships…
Name: Tamara Enzler
Program: Bachelor (BBA) in International Hospitality Business (International Event Management specialization)
Position: Associate, Global Events
Company: World Business Council for Sustainable Development
When started: January 2020
"They are the best memories I have of my time at Glion; and the things I value most in job interviews."
Internships. For Glion Bachelor students they are an essential part of the study mix. And Tamara Enzler is living proof of the career benefits they can bring about.
In fact, Tamara can cite three examples of the 'internship effect' – the first of them before she even arrived on campus. "Before Glion, I was able to do an operational internship in all departments in a hotel; this gave me an idea of the industry I was going into. I therefore decided that for my Glion internships I wanted to do both of them in the events industry," she says.
Her first internship took Tamara to New York City, to work at David Monn, a successful luxury events agency catering to the top tier of the city's society.
"It showed me how much goes into an event of that magnitude and that you need to be passionate about it in order to succeed," she says. "I was part of the design team: hands-on work, creating decor, running around the city, setting up and dismantling the events. This internship really gave me the feeling that, as the saying goes, 'if you can make it in New York, you can make it anywhere'. I really do believe that. Long and hard hours paid off when you saw the delighted faces of your clients.
Tamara loved New York so much that she went back to the city for her second internship; this time in the entertainment department at BMF Media.
She explains, "This was a good 'step up' from the first internship as it was more of an 'office job' – research, contacting people and negotiating prices. These two internships were really the best times I had during my Glion studies and it changed me as a person. I grew out of my shyness and become an adult and a professional. They helped to build my career path and showed me the different sectors within the events industry.
"All the small tasks I did built up to what I am doing now in my job. And most importantly, that details make everything. I was already a perfectionist and a maniac for the details – but even more now!"
To further immerse herself in the world of events management, Tamara opted for the International Event Management specialization during her final semester of Bachelor studies. Led by the vastly-experienced Giovanni Manfredini, this specialization teaches students how to "run the business behind the show".
Immersed in global events
Now a graduate alumna, Tamara has taken her first job with the World Business Council for Sustainable Development (WBCSD), based in Geneva. As it happens, this also began with an internship, which then transformed into an Associate role at the beginning of this year.
"As part of the Global Events team, I am responsible for the logistics of our events. Under normal circumstances, we have two main annual meetings, plus several smaller events which are side events to other organisations' ones – for example WEF's annual meeting in Davos, HLPF and UNGA in New York and IUCN in Marseille," she says.
"However, the current pandemic situation has, of course, impacted the events industry hugely, and many events worldwide are being cancelled, postponed or moved to digital/virtual platforms. This is also the case with our upcoming meetings. So as a team we've been required to think out of the box for new and innovative ways to bring our content to members via digital means, while still keeping it as professional as possible.
"It also brings legal and contractual questions regarding the venues and suppliers we have booked for the events. Therefore, a lot of negotiating is going on as well."
The 'business as usual' elements of Tamara's role vary depending on which events are in the pipeline. They include checking registration status, responding to email enquiries in the events inbox, venue sourcing, negotiating contracts, budgeting, day-to-day contact with venues for logistics in the run-up to the event, brainstorming and researching new, innovative and engaging ways for delegates to participate. There's also a constant quest to improve events with each edition.
Tamara regards her role as the logical extension of her internships, as she now sees the entire logistical management lifecycle of an event from A to Z, but also has a glimpse of the actual event content too. Plus the WBCSD's focus on conferences has introduced her to this side of the events industry, which is useful career knowledge.
Tips for final semester students
And what of Tamara's advice to current Glion students now mulling their own first job options?
"I would recommend keeping an Excel spreadsheet to track your applications, especially if you apply to a lot of jobs… I've applied to roughly 250 positions! Your spreadsheet should include things like when you sent your application out and by which means; did you receive an answer, was it positive or negative, and what are the next steps," she says.
"And don't worry; it's OK if you don't find a job straight after graduation. It is good to take some time off, to rest before powering through and giving everything you have in your first job."
If you missed them, take a look at some of the other recent features in this series: