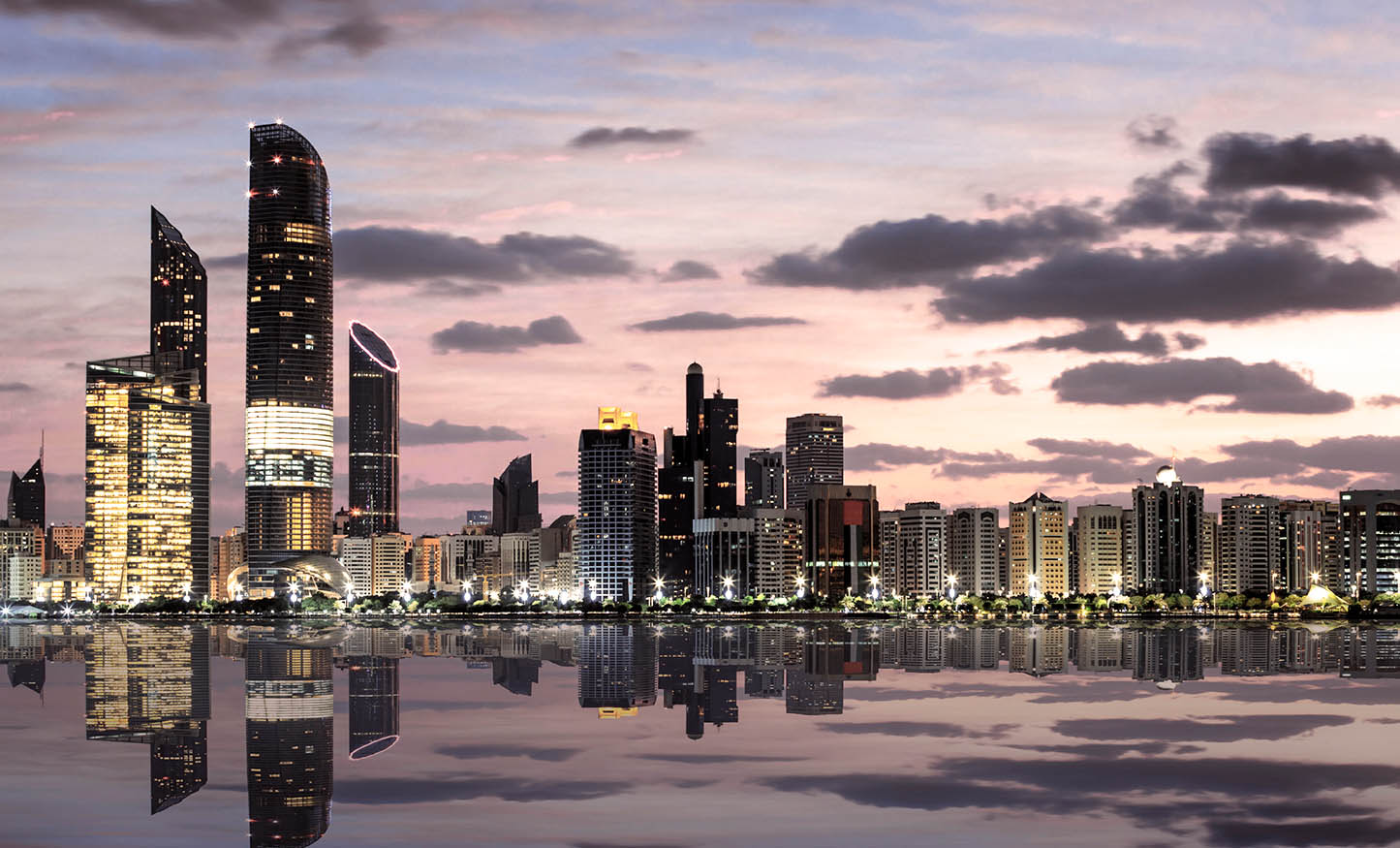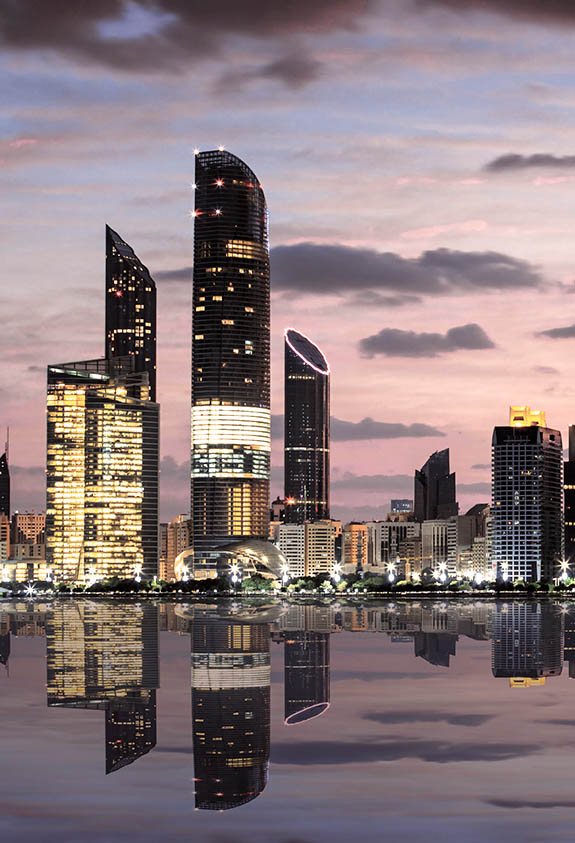 Alumna Lisa Stoffel, BBA Hospitality '13, shares her journey into the realm of PR and her role as a senior communications executive at the Qode, a luxury public relations firm in Dubai.
Looking back, why did you choose Glion?
After high school I was still not ready to choose a career, I thought hospitality was a good route because it has many departments and many areas to work in and it gives you experience so you can change career paths later on. Plus my grandmother was from the village of Glion, I knew it since I was small and it always looked like a great, international place.
Did your internships orient you towards Public Relations (PR)?
Internships give you a good chance to try things, if you don't have that experience it's hard to know how you will work, what you will like etc. My internships weren't related to PR. For my first internship I worked in Housekeeping at the Grand Hyatt Sao Paulo, Brazil and for my second I worked in the front office at the Meridien Phuket Beach Resort in Thailand.
I realized I could have real potential in PR the more I learned about myself and my abilities, through my experiences in Glion and my internships. The way I quickly and easily formed connections with colleagues, despite the different cultural backgrounds and languages was really amazing. I realized that I had been doing that all my life having grown up in many different countries, and now I could use this 'international mindset' to my advantage through my career. Glion really cultivates that cultural exchange and the ability to work and communicate with people from different backgrounds, and I think this is a huge advantage the students gain from their experience at the school.
When I graduated I looked for PR opportunities in hotels, but as my previous experience lied in different departments I didn't receive any offers for PR specifically. I then decided to start applying to private agencies and this is how I found my first job! My work at The Qode is related to hospitality as we have several F&B, and hospitality clients, so I am able to bring in my knowledge and experience from Glion when we strategize a new campaign for a brand.
As a Senior Communications Executive, what are your responsibilities?
My role is to launch and manage PR campaigns for different brands across F&B, beauty, lifestyle and art & design industries in the Middle East.
We work primarily with luxury, lifestyle publications in the region in order to provide our brands with maximum exposure for the right target markets. We have very strong media relations with the press, which allows us to achieve great coverage results for the brands. As a SCE I do a little bit of everything, as I've started handling some accounts on my own yet still manage day to day operational activities such as reports, issuing press releases etc.
PR is a really a fun job, and it was a great opportunity coming straight out of university to work with many different types of clients in a variety of industries. Everyday is different and there is always more to learn.
Working in Dubai, you must see a lot of cultural contrasts, what does it mean for you in your role?
Dubai is a fantastic city to launch a new concept, there are people from all over the world and always ready to try something new. There are certain limitations, but it's no comparison to other countries in the region. It is a Muslim country after all so we do have to filter on some of things we communicate on, for example we don't mention alcohol in news announcements. Therefore if we were communicating on a new "Wine & Cheese" offer at a restaurant we would say "Cheese & Grape" instead. PR is a super creative industry and some brands do really extravagant campaigns in other regions that might not work here.
However in general Dubai is a really fun city to live in, always growing and coming up with new crazy developments such as the biggest mall in the world or a palm shaped island!
What does luxury mean in PR?
Firstly it's about dealing with a certain type of client, so The Qode is a luxury PR agency primarily because we deal with luxury brands in the region. The founders also have a great network and database of VIPs in Dubai and the Middle East, and therefore also offer services such as creating guest lists for major events, or engaging what we call 'influencers' for certain brand activations. Exposing the brands to the right social crowds and maintaining that level of exclusivity is major factor in luxury PR.
What makes you a good fit for working on the luxury industry?
Working in luxury PR is similar to hospitality in the sense that your connections and the people you meet are your biggest assets. The experience I lived at GIHE was a great way to prepare me for a career in PR, where you build your success largely from the relationships you are able to create with others. An example would be the internships- so many students get opportunities from family friends, or alumni who previously worked there and they are able to secure a placement thanks to those connections. Another example is the multitude of group projects for each course; you have to depend on each other to achieve a good score so you have to maintain a good relationship with everyone to work well together.
Aside from the hospitality soft skills and internships, what did you learn during the business courses of your BA in Hospitality Management that is now relevant to your position?
Mainly I learned that no matter what field you enter professionally, there is always going to be a part of the job (or a course in this case) which is not your strong point or of great interest to you. However, it has to get done and that doesn't mean the job is not for you, because you will find positives and negatives in any job you land.
Also, the group projects and presentations were are great way to prepare me to speak publicly and confidently in front of others. This is an asset that's useful in any career path.
Glion is now offering a new specialization in Luxury Brand Management within the Bachelor Degree in Hospitality Management. Would you say this specialization is a natural fit for Glion?
Absolutely. Hospitality fits well with luxury, it meets the same customer demands for personalized attention, discretion and people skills.
Would you have any advice for hospitality students looking at a career in luxury?
Don't be afraid to go further than hotels, there are so many industries that are related to hospitality and that could be a good fit for students from hospitality management schools. Maybe you won't figure it out right away, but don't stay in a position you are not happy in because you are afraid to try something different. Also, you never know when someone you meet might come back in your life again at some point, so make sure you always leave a good impression.