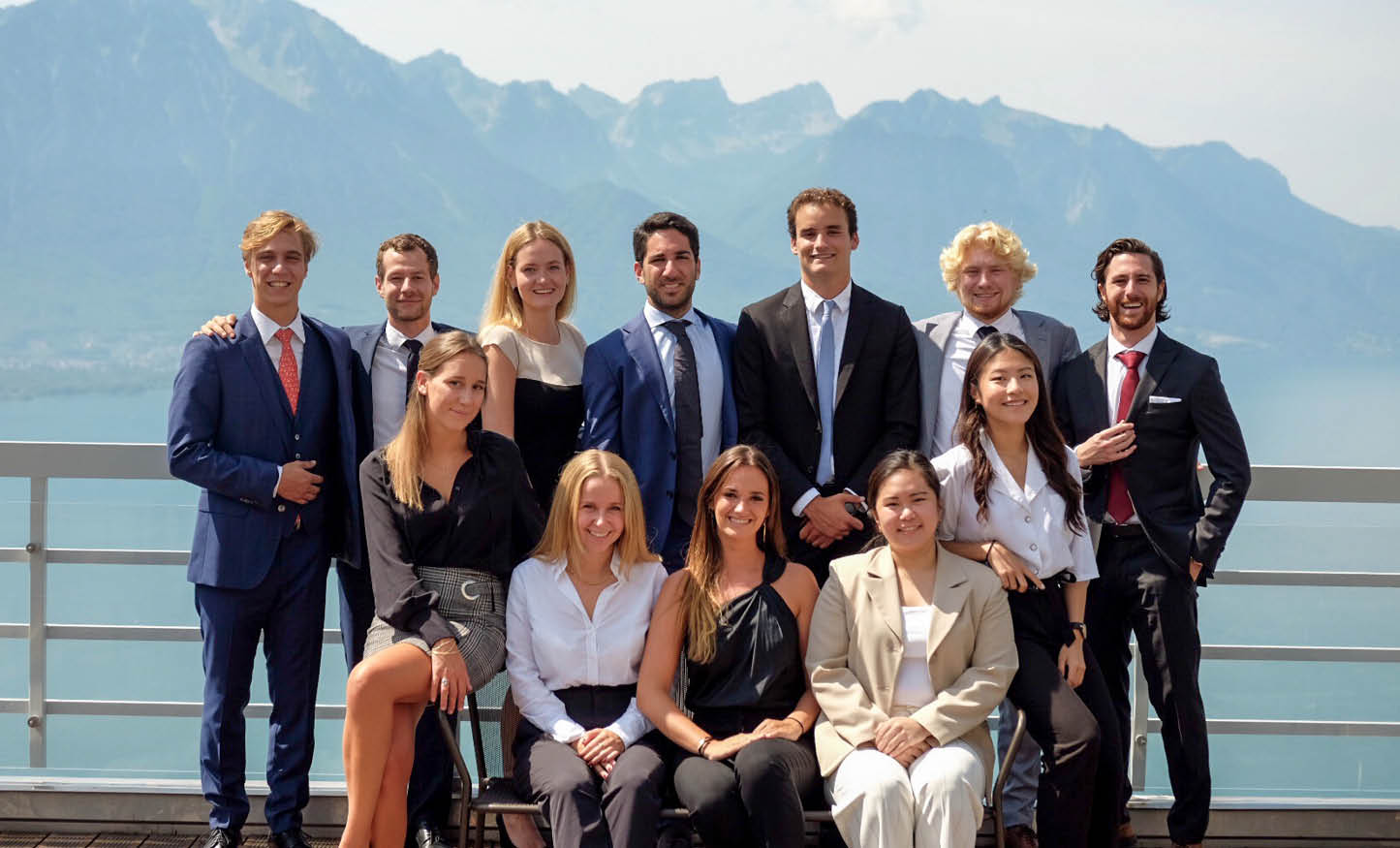 The Glion Graduation Committee (Gradcom) has a clear mission: 'To organize an event at the end of the semester in accordance with the graduating classes, through a different variety of events, projects and sponsorships'. Sounds very serious, and while their responsibilities are, their goal is to give every graduating student a memorable night befitting of their time at Glion. In 2020, that was tricky, in 2021, it's back on.
"We weren't able to organize the Gala Dinner in 2020", says Sasha Doppelt, Bachelor's student and President of the Graduation Committee. "As a result, the Gala Dinner planned for this August will include July 2020 and March 2021, making this an even bigger event to organize.
"It's taken a lot of perseverance and good teamwork to make it happen. I am fortunate to lead an amazing team that never gets discouraged, they've had amazing ideas that we've managed to put together."
Staying open-minded to close the deal
Last semester's Gradcom committee is made up of 22 members with many different nationalities, which brings the benefit of a wide range of cultural insights that fuel open-minded discussions. This has been essential in ensuring that their Gala Dinner can go ahead.
"We had many meetings with the school in order to get the actual event approved, which was complicated due to the situation, but we managed to make it happen. This was followed by meetings with the Fairmont Montreux Palace to book a date and the venue."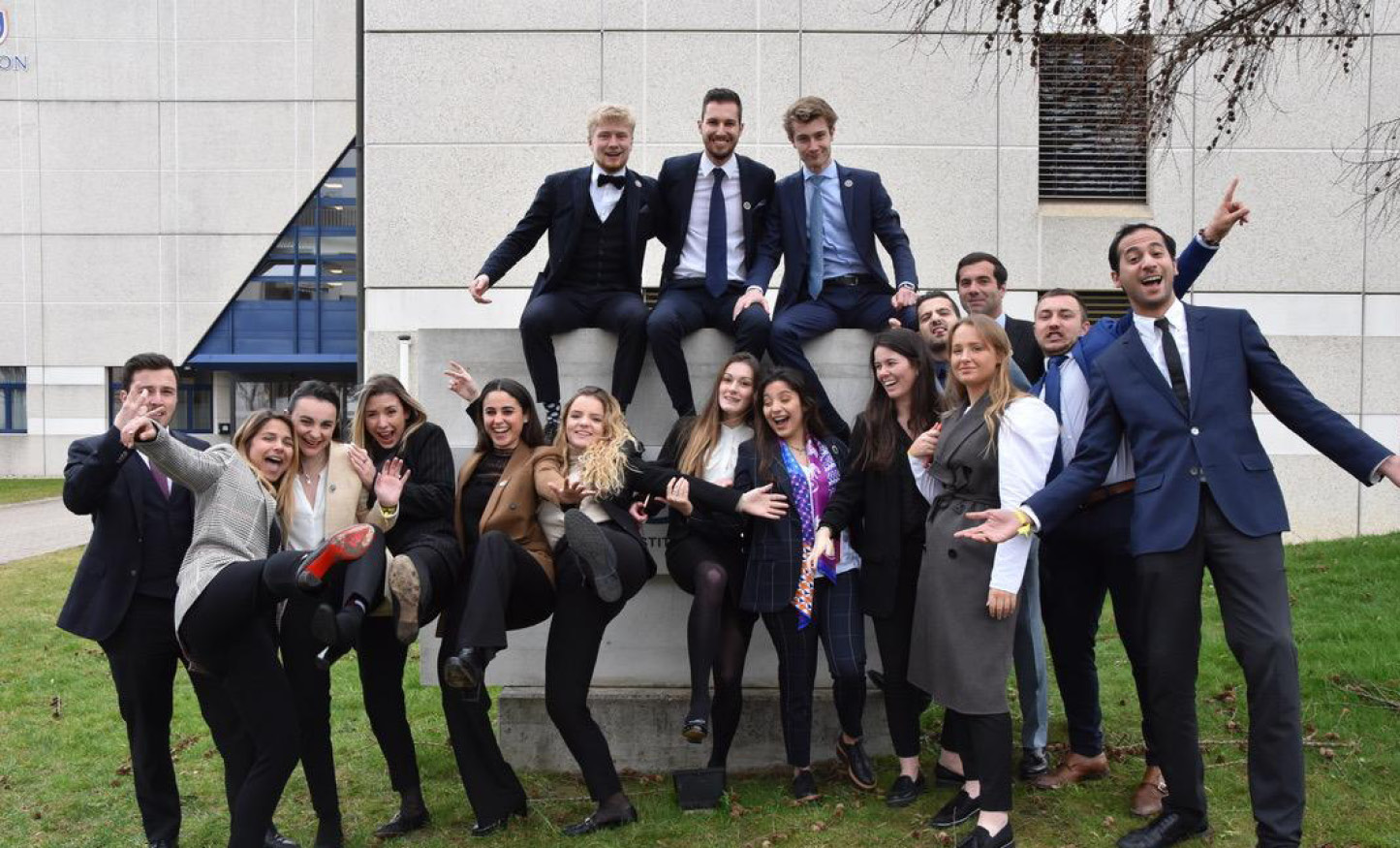 "During the process, we also needed to send out surveys to confirm a rough estimate of attendees. Once this was in place, we could start the planning of the actual event with the most fun part, actually being able to visualize it and choose the decorations, logistics, seating arrangements, and more. And finally sending out the invitations to the students!"
Making memories in Montreux
Taking place in Montreux at the Fairmont Montreux Palace on 28th of August 2021, the Gala is in the final stages of being organized, and Sasha has enjoyed every minute.
"We are about to sign the contract and we're liaising with Glion in order to discuss the logistics. We are expecting between 200 and 300 students at the event, and the Fairmont allows a capacity of 1,200 people, so there'll be plenty of room. The program for the evening remains a surprise for our graduating students, they can rest assured that plenty is planned to make this night a memorable one, but we won't give away secrets!"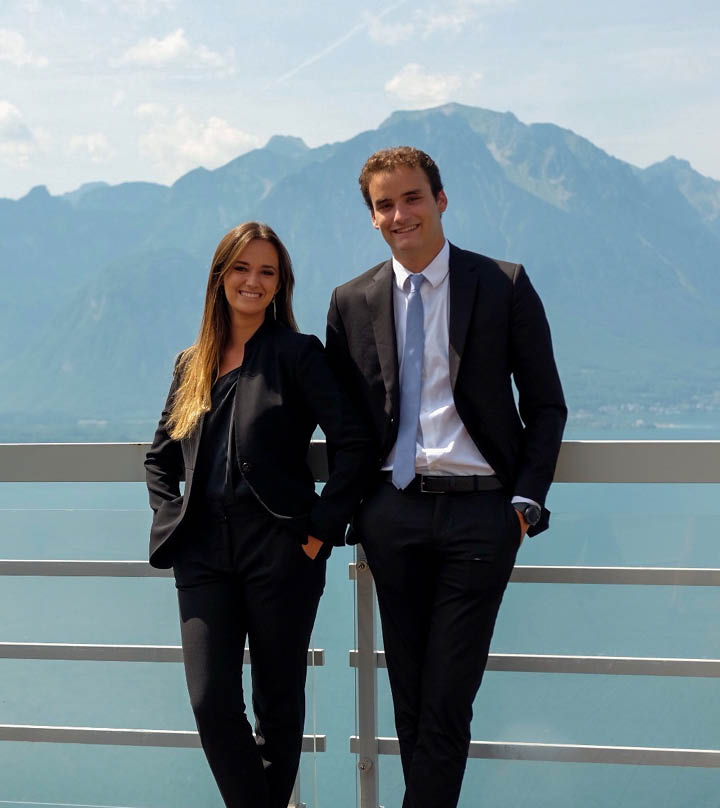 "…completing a project from A to Z may be intense for some people, but for me, I like the challenge…"
Working together with all our fantastic team members to create an absolutely memorable event for the two graduating semesters. You know, completing a project from A to Z may be intense for some people. But for me, I like the challenge and I like that there was a positive spirit all along the process."
A night for everyone to shine
While she may be tight-lipped about the entertainment on the night, Sasha was excited to share the Gala's theme and one of the performances to look forward to. "It will be A Night In The Star [JG3] – bring out your best suits and gala dresses because this night will be one to remember. We chose this theme because we believe every graduating student is a star in the Glion community and we want them all to shine. We've booked a DJ that plays the saxophone, he has been booked for previous graduation gala's and has been known to put on a good show."
Accessible to all
Putting on a good show is a big part of Gradcom's responsibilities, but you can't do that without funding and attendees who are willing to travel to campus. This makes the Graduation Gala an all-encompassing event that requires students to put into practice every element of their hospitality expertise.
"We were lucky enough to work closely with the previously graduated semester and combined our funds to have an appropriate budget to create the best event we can. This year the Gala will only be for the students, unlike previous years where it was for students and parents. The price of this year's event will definitely be more affordable for all attendees.
"The evening is the opportunity for both semesters to have a suitable closing night, honoring the past three and a half years that we have shared. Some of us have graduated in July, some of us in March and so this gives us the chance to reunite and we hope that people living abroad will want to share this experience – as we always say in Gradcom, never miss a chance to dance!"