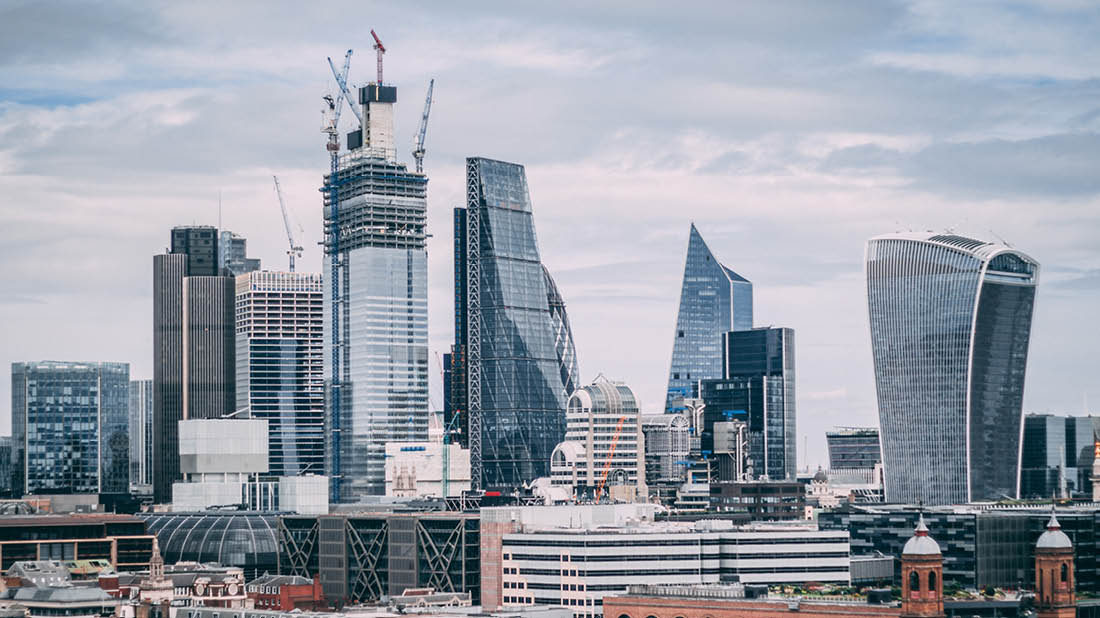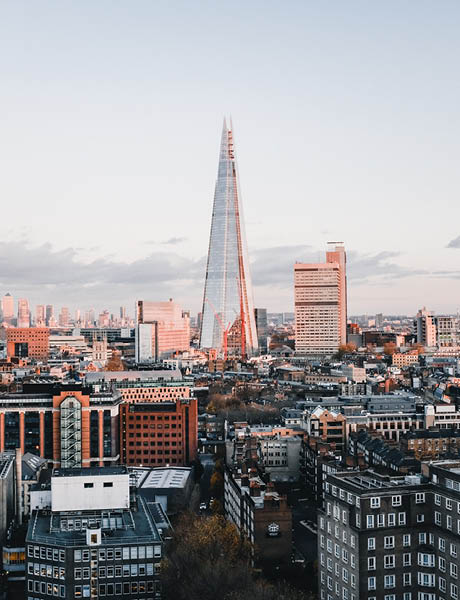 Sally Beck is a notable figure within the UK hospitality industry. Currently General Manager of Royal Lancaster London, she is the founder of the Hoteliers' Charter and winner of the Hotelier of the Year Award in 2019. Four Glion students recently had the chance to interview her, and this is what she had to say…
Marlies Wimmer, Beatriz Pinto, Dina Raitab, and Chuc Anh Ashley Do are all studying our Master's in International Hospitality Business on London campus. The group are currently conducting research into perceptions of working in hospitality, and how this may be influencing current staff shortages being faced my many operators in the UK.
One such operator is the Royal Lancaster London hotel, a 416-room landmark with striking modernist looks courtesy of the famous architect Richard Seifert. Our interviewee, Sally Beck, has been the hotel's GM since 2012.
Marlies Wimmer: As a founder of the Hoteliers' Charter how do you think is contributing to a solution for the scarcity of staff and current perception of working in the hospitality industry? And in particular, how do you think it supports the 12-point plan issued by UK Hospitality?
Sally Beck (SB): I think it supports very well. One of my major frustrations is that I just don't feel that the joy of working in hospitality is connecting with parents, educators, or career advisors. We should do more to promote the joy of working in our industry. And of course with the pandemic, the charter is even more important. Brexit had already impacted a lot of overseas students who now can't work with us. And with lockdowns closing businesses it's also led people to look elsewhere; and now we are struggling to get these potential employees back.
One of the commitments of the Hoteliers' Charter is for General Managers to engage with secondary schools in their local area. Connecting with parents and young people at an early age is really important.
I also want to see more progress with Kickstart. This is the UK government's plan to get young people from disadvantaged backgrounds working in industries like hospitality for six months; paid by the state. The idea is that after the six months the employer can take them on, or they can take their experience and move on. It's a great government initiative but the practical operation is poor – I have signed us up to take Kickstart 'clients' but we haven't received a single one yet.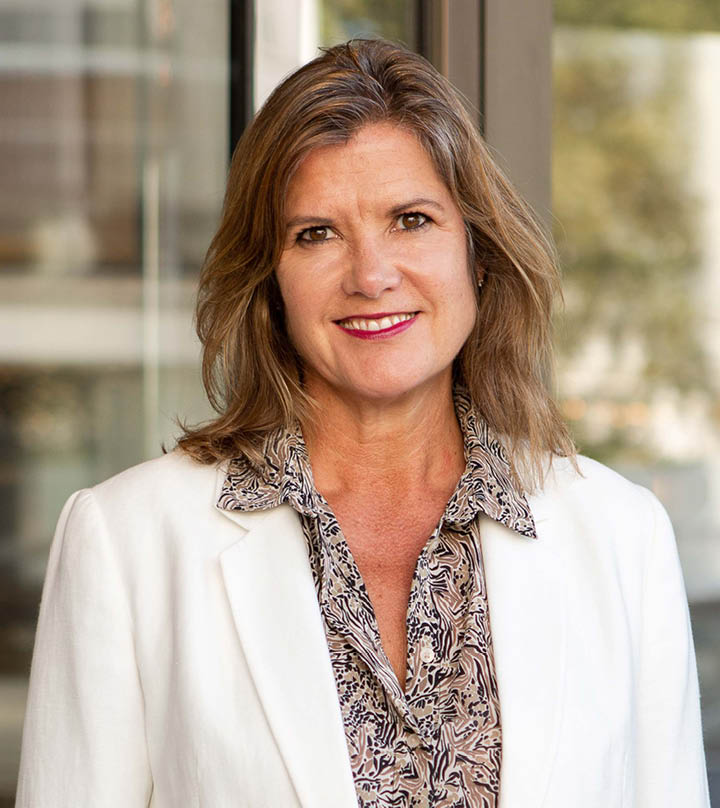 "The constant refrain about hospitality as low skilled and poorly paid is ridiculous; this narrative needs to change. We are in happiness business. We deliver great experiences, so people in hospitality make a career by giving joy."
Sally Beck
Beatriz Pinto: The UK government says immigration is not the ultimate solution to tackling the staff scarcity issue. As someone of note in the industry, how do you think the government can intervene to help address the poor perception of working in our industry, and the resulting lack of staff? Or do you think it is down to the individual hoteliers or brand leaders to challenge public perception?
SB: We need to have a proper conversation about what is skilled work. Our guests are international, my team are multilingual. The constant refrain about hospitality as low skilled and poorly paid is ridiculous; this narrative needs to change. We are in happiness business. We deliver great experiences, so people in hospitality make a career by giving joy.
We need the conversation with government to be less about migration and more about skill levels and understanding what these need to be; and where we need to get people with those skills from. Because hospitality supports 'Great Britain PLC'. When people visit this country, if you can't deliver good, highly skilled service, then we won't get a reputation of being a great country for tourists to visit.
Dina Raitab: From our research, we've come to the realization that parents are the biggest influence on career choices. And a study conducted by the Gatsby Foundation gave three reasons why parents do not advise their children to go into the hospitality industry, namely lack of job security, bad salary, and lack of enjoyment. So how do you convince fellow parents, and people in general, to overcome their negative perception of this industry as a career choice?
SB: This was my initial driver to start the Hoteliers' Charter. You change perceptions by connecting with local schools and colleges, giving a platform for people working in the hospitality industry to talk with the youngsters and their parents, and share what it's really like to work in hospitality.
We want parents to understand that in a hotel it's not just food & beverage and housekeeping; it's sales & marketing, revenue, finance, human resources. It's this whole infrastructure which sits within hospitality, and which we don't seem to talk about. In our industry, if you have the right attitude and you are good with people, you are going to fly.
Just as one example, we had a lady who was one of our receptionists and she wanted to go into HR. She's now in HR and she's loving it. You can move around. But I think the perception we have allowed to happen is that it's all low skills. We have to change that narrative ourselves.
Chuc Anh Ashley Do: From our research we found evidence indicating a reduction in numbers of hospitality apprenticeships, as well as a scaling back of hospitality education in the UK – for example, Oxford Brookes has just decided to close their kitchens and merge the hospitality programs into the business school. To what extent do you think this issue relating to the provision of hospitality education in UK is contributing to the wider staffing problem?
SB: I think it's huge. University courses are becoming mostly studied by international students who pay more fees to the university. So they've been holding places for international students, thus cutting out UK students from further and higher education.
I have two daughters in high school and hospitality is nowhere as a career option for them. The specialist colleges have never bothered to go to the local schools and get British youth interested in hospitality careers. It seems like the colleges spend more time out of the UK recruiting. And if that is the case, it's a major issue for the industry long term.
We need the government and UK Hospitality to make it work so that UK students get a fair crack at the spaces available in the top universities. It's a critical problem and a fundamental flaw; there is no way we can increase our talent pool if the learning institutions aren't there.
Sally Beck's three tips for hospitality graduates
Do your research and choose your hotel employer wisely. You don't want to become burned out.
Find an employer who is going to listen to you. But you do need that honest conversation about your expectations as a graduate.
Don't be afraid of a frontline role, which will enable you to put to good use all the skills you've gained. Often people are in those positions for three to six months before they move up to a supervisor role. It's about progression.