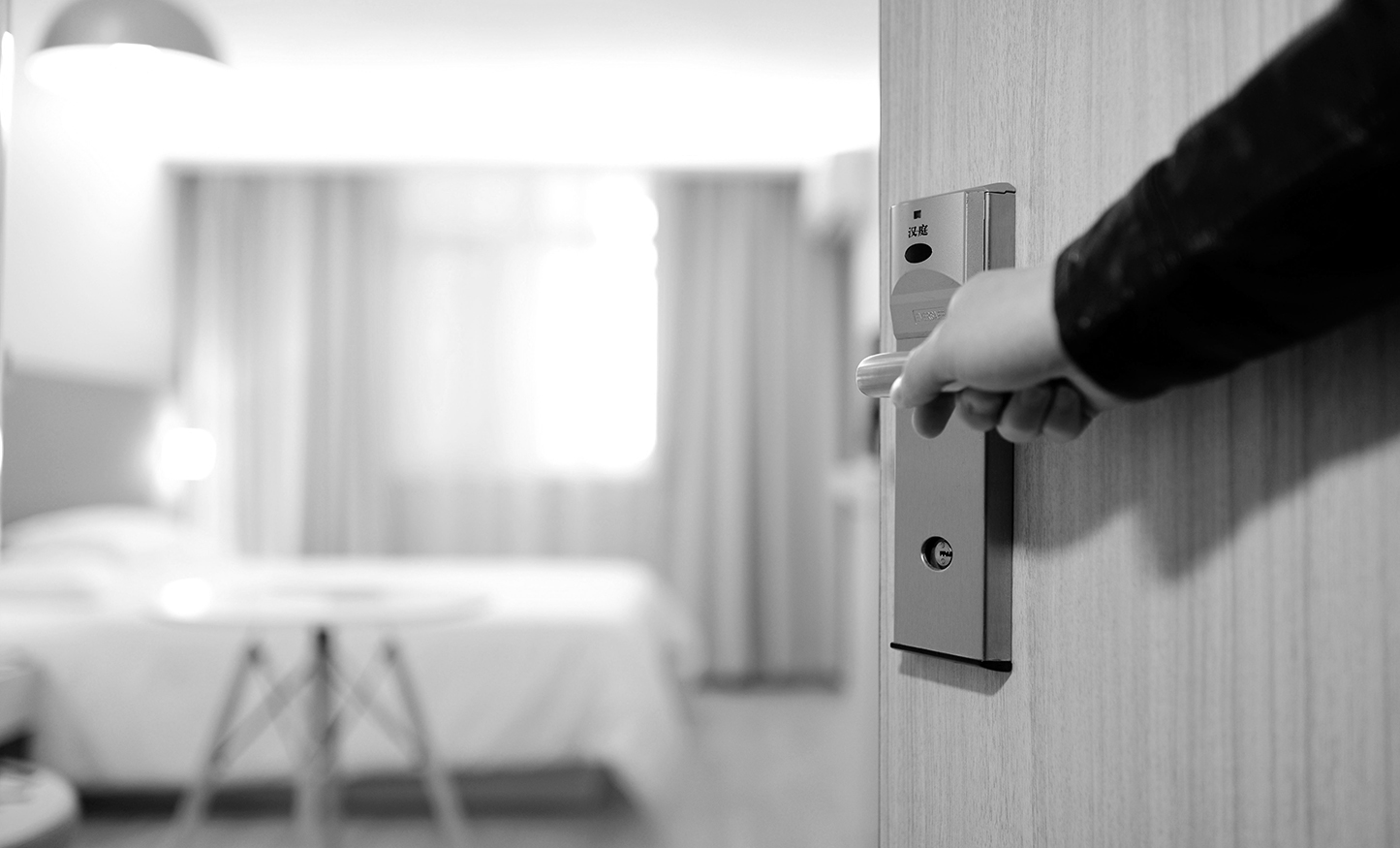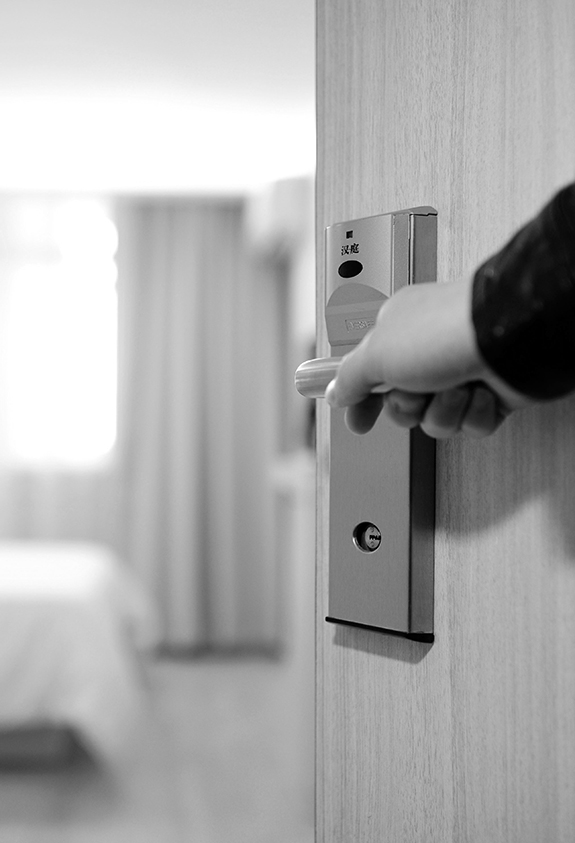 To be successful in a fast-moving industry like hospitality means never standing still. Today's guest demands are tomorrow's history; so the clever companies are the ones which constantly peer over the horizon. We join them to pick out three future hospitality trends that everyone in the business needs to have an eye on.
Hospitality is big business. According to data benchmarking firm STR Global, there were almost 17 million hotel rooms available for travelers to stay in during 2018.
Every shape, size, location, décor, facility and functionality you could ever desire in a hotel room is available somewhere – often bookable at the touch of a button on your smartphone.
It's a huge array of choice. But what if, as a guest, you could take this freedom of choice one stage further and actually customize your room? According to research from InterContinental Hotels Group (IHG) and Amadeus, the hyper-personalized room could be one of the big changes out on the hospitality horizon, and may even signal the beginning of the end for the 'traditional' fixed-interior hotel room.
Referring to the new trend as 'attribute-based booking', the report notes, "Consumers are used to buying exactly what they want and need when it comes to music, entertainment, fashion, and travel. Hotel accommodation, which has traditionally been bought in a standard and uniform way, will need to adapt, as 61% of global travelers state a preference for hotels to be priced in a way that allows them to add-on bespoke options."
As our recent feature with Glion's Jonathan Humphries revealed, some cutting-edge hospitality operators are already preparing to deliver customizable offerings.
As well as heading the school's International Hotel Development and Finance specializations, Jonathan also runs the consultancy HoCoSo, which has helped Swiss-based SV Group create a new concept called Stay KooooK. This will make its debut in a property opening in Bern, Switzerland, next year.
"Here we have taken the basic 22 sq. m hotel room and made it a fully-flexible, fully-customizable space," says Jonathan. "The walls move, the bed moves, plus guests will be able to borrow pictures, plants, vases and other items from the public space in order to tailor-make their room. This is entirely in tune with the new demands for more authentic, personalized space – especially for longer stays."
Go 'green' or go home?
While customizable rooms bring an element of fun and whimsy to the world of hospitality, much less fun – and more threatening – are concerns around the sustainability of travel. Last year some 1.4 billion tourists traveled somewhere in the world. As humans, we can't stop climbing into planes, boats and vehicles that emit pollution into the atmosphere and sometimes do more visible damage to the places they visit.
There's a growing body of opinion – in the Western world at least – that we have reached a tipping point in public sentiment towards environmental action. How the choices we make as consumers affect the future health of the planet is now a critical concern, for younger generations at least.
What does this mean for the future of the hospitality industry? One hot new trend worth noting is the concept of 'conscious travel', which revolves around the idea of compassion and social consciousness being part of the travel experience. Many see this as a natural extension of 'transformative travel', which empowers the traveler to make meaningful changes to their lives.
Speaking earlier this year to the travel portal Skift, Lindsey Ueberroth, CEO of Preferred Hotels & Resorts, noted, "Conscious travel, I believe, is taking the idea of transformative travel to a new level. It's about human rights and sustaining communities, and not just about sustainability."
On an operational level, hotels must put their sustainable credentials front and center, not waiting for government legislation to catch up with fast-evolving consumer sentiments. This was summed up by Keith Barr, CEO of InterContinental Hotels Group, in a speech made earlier this year to the World Travel and Tourism Council's Global Summit in Spain.
He told the audience, "I think as a hotel company, and as a tourism industry, we have to get out in front about sustainability. That's single-use plastics, reducing our carbon footprint; it's about building with more sustainable materials and understanding your ongoing impact on the environment. I think government will legislate, but in fact businesses have to get out in front of it now."
Crucially, though, the consumer does not yet appear to be ready for this to happen at the expense of guest comfort. We still want to be pampered by our hotels, with the fact that our food ingredients are locally-sourced and our luxurious toiletries encased in recycled plastic being merely a bonus.
Judging when the time is right to go 'full green' – to the potential detriment of guest comfort – is a $64,000 question that many operators will be unwilling to jump the queue in answering.
Technology and the guest experience
Technology. Love it or hate it, the hospitality business cannot ignore it. More specifically, the IHG/Amadeus report identifies a trend it calls 'tech-augmented hospitality'.
It says, "Hospitality providers will need to serve guests in a significantly more connected way, striking the right balance between automated solutions and human interaction."
The human element to all this is paramount – the report going on to say that the majority (67%) of guests surveyed said they preferred engaging with a person.
Examples of technology supporting human interaction could include the deployment of real-time translation earphones and smart glasses, which would allow hotel staff to converse with guests in their native tongue.
Another example of how technology can enhance the guest experience is Hilton's Connected Room. This enables guests to manage room functions through their mobile device. This doesn't just add a degree of personalization to the experience (guest preferences for room temperature, TV channels etc. can be set as 'favorites' on the app), it has also been incorporated into the group's loyalty program, Hilton Honors.
So much change. And so much of it driven by the most important person in hospitality: the guest. Every brand operating in this dynamic and innovation-friendly market wouldn't have it any other way. And neither should you.