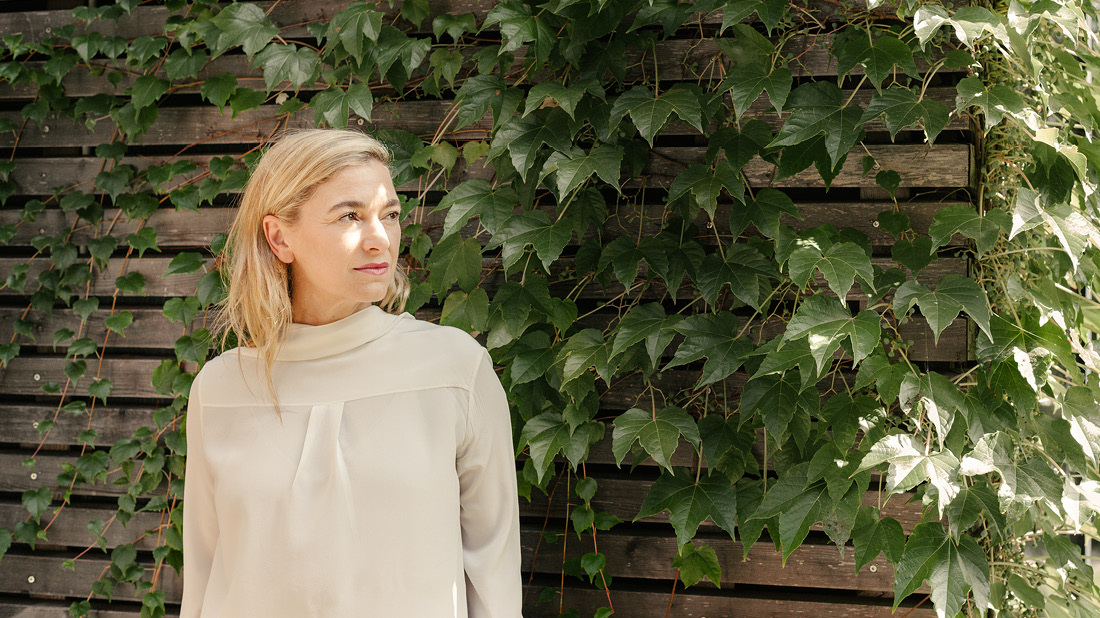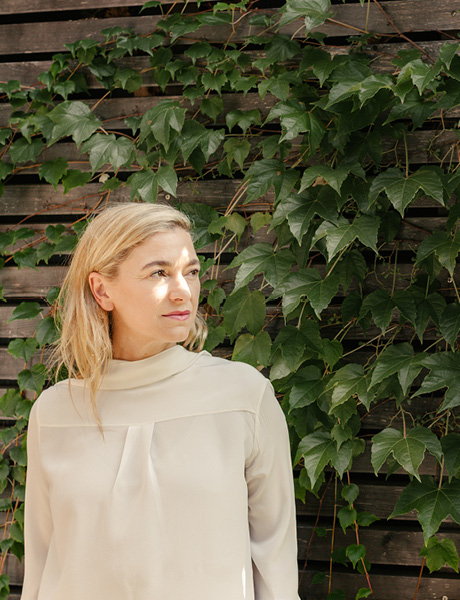 Spa innovator, successful entrepreneur, and a woman with an innate appreciation for nature's wonders… The Insider was thrilled to have the opportunity to interview Susanne Kaufmann, a Glion alumna with a name that's become a by-word for excellence in her chosen fields.
There's something special about putting one's own name to a brand. It's a very public display of personal passion and commitment, not to mention total faith in the products themselves.
Through her eponymous natural skincare brand, Susanne Kaufmann has been a pioneer in sustainable manufacturing, while also helping to prove that using natural ingredients is no bar to efficacy.
From its origins in Austria in the early 2000s, the brand has now become an international business, with a range of products for face and body that includes high-performance serums, cleansers, moisturisers, body oils, lotions and creams, bubble baths, and plenty more besides.
The Susanne Kaufmann story begins, however, with hospitality. And more specifically with a family-owned hotel and spa in the Austrian Alps. With this, and with her studies at Glion, Susanne has a deep hospitality connection; one that now blends seamlessly with her cosmetics business. The Insider caught up with her to discover more…
The Insider (TI): Tell us about your connection to hospitality.
Susanne Kaufmann (SK): I grew up in the hospitality sector, located in the beautiful Bregenzerwald, in the westernmost part of Austria. When I was a child, we had our apartment in the hotel. I played with the children of our regular guests, and l would love helping out in the kitchen and working on reception.
It was my aim to go into the hospitality industry, and that's why I went to study at Glion. But there were problems with our property by this time; we had lost my mother, who had been the leading light and the soul of the hotel. After I returned from Glion, I really wasn't sure I wanted to take it on. I took some time out to go travelling, then when I returned I agreed to give it a try. In doing so I became the fifth generation of my family to run the hotel.
TI: How did this lead to the creation of your eponymous cosmetics brand?
SK: One of my biggest challenges with the hotel was finding ways to attract guests all year round. At the time, we had a small medical spa and I had always been interested in the treatments and the products used. So, I had the idea to develop a destination spa as a way to bring more guests in.
We started working with an expert in traditional Chinese medicine, to develop a range of treatments including some of the first detox retreats. You have to remember that this was the mid-1990s, ahead of the boom in health and wellness.
When we got to the boom years in the early 2000s, we did really well, and by 2003 the spa had already become too small. We decided to expand and renovate it; and that was the moment I felt we needed our own, bespoke natural skincare as part of our offer.
TI: Was it always your intention to make that brand your own?
SK: It was actually a combination of necessity and good fortune! By that time everything in the hotel was following the principle of being local and sustainable. In the spa we had been working with beautiful brands, but they didn't really fit our local model. And to be honest there weren't that many brands out there which did!
Then by chance I met our producer, who has taken care of our production and manufacturing needs right from the start. The beautiful and pioneering facility is located in the Bregenzerwald, just 15 minutes away from our headquarters in Bezau. It couldn't have been more local.
TI: That local element sounds like it is absolutely key – is that so?
SK: It is. I grew up in the Bregenzerwald region surrounded by a world of health and beauty, which formed my passion and curiosity for natural healing ingredients and powerful formulations. Our philosophy is that we are in a part of Austria – the Bregenzerwald – where there are so many plants offering natural wellness benefits. It was about taking this ingredient knowledge and incorporating it in a modern way into our products.
TI: How challenging was it to create a completely new natural care product range?
SK: Probably the biggest challenge early on was packaging. I insisted on using recyclable glass bottles, as this would make us more sustainable. People would say glass is too heavy and wouldn't work in a bathroom, but it was non-negotiable for me. The problem was that I simply couldn't order bottles in the small quantities we needed initially. So we bought 3,000 of these, and 5,000 of those… I thought to myself that if the idea doesn't take off, I'll be surrounded by pallets of empty bottles cluttering for the rest of my life!
TI: In those early days, did you see the potential for the brand to catch on in the way it did?
SK: Not at all. I just wanted to have my own products for the spa here. Then one day I received a call from a retailer in Munich, asking if they could stock our products. This was a pivotal moment, and after that the retail side just got bigger and bigger.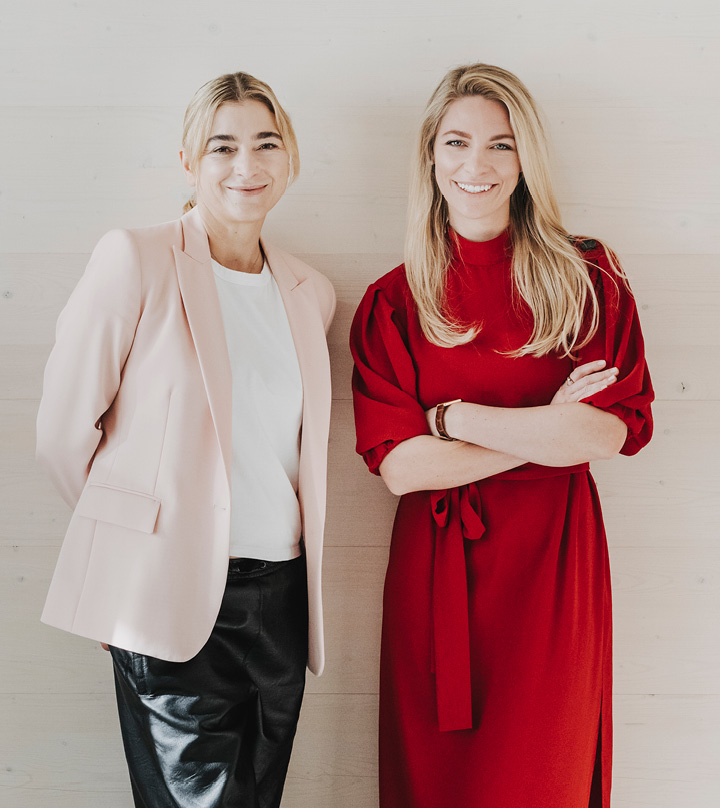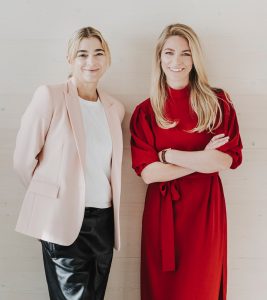 As we've grown, I've made sure that the team knows there are no compromises when it comes to sustainability and that this core value remains strong as our brand expands globally – and that's not just about packaging and ingredients, but also production, transportation, marketing. You have to see the whole picture if you want to be sustainable.
TI: Your comment about taking the lead on sustainability brings us on to one of our regular questions for this feature series. How would you define your leadership style?
SK: My mantra is that I should only do what I am good at – as leaders we shouldn't think that we need to do everything. It's important to let go and let others do the jobs they are best at.
I suppose you can see this in the relationship I have with my hotel director and beauty expert, Stephanie Rist. We've been working together for almost 15 years, and I chose her for the hotel precisely because she is not a classical hotelier; she brings so much knowledge to the spa side and this has been hugely beneficial to the business. As evidence of this, we've been recognized as 'Austria's Best Wellness Retreat' in the World Spa Awards for each of the past three years.
When we relaunch, the concept for the Hotel is much more refined and focused. Instead of being a hotel with a spa, it will be a pure wellness retreat.
TI: Your philosophy on sustainability has also carried through to the complete remodeling of the hotel, which has recently been announced. What can you tell us about that project?
SK: We're going to totally deconstruct the hotel, then rebuild it to a new design by my brother Oskar Leopold Kaufmann, who is an architect. The recycling element comes from the fact that the rooms were originally prefabricated and delivered to us as boxes to be assembled on site. For this refurbishment, we'll be taking the boxes, refreshing them and then bringing them back to the new building.
When we relaunch, the concept for the Hotel is much more refined and focused. Instead of being a hotel with a spa, it will be a pure wellness retreat. The project is incredibly complex, but we're on track to start work towards the end of this year and to reopen in 2024.
TI: And you've also been taking the Susanne Kaufmann spa concept to other hotels?
SK: That's right, I love to help other hotels with their spa concepts. It's a complete service – we don't just give them the products and the treatment plans; it's how they implement our holistic approach across their whole team.
My first Susanne Kaufmann Spa outside of Bezau was at Das Stue, the boutique hotel in Berlin. As it happens, the GM who handled the pre-opening there, Jean-Paul Dantil, is also a Glion alumni! We only realized our Glion connection when he was showing me around the hotel while it was still under construction. And we've become good friends ever since.
I would definitely like to have more spa destinations, but I always keep in mind the need to be selective. Plus we want to develop individual spa treatments for each destination, so what you find in São Lourenço do Barrocal will look very different to what's offered at The Primard in France, for example.
TI: What are your ultimate ambitions as a business leader and entrepreneur?
SK: I want to be able to look back in 10 years' time and see that we grew the brand, became more global, but we kept our philosophy and values. That we can still say we are a responsible brand, with a deep respect for sustainability, nature and our people.
TI: Finally, tell us something about Susanne Kaufmann that may be less well known.
SK: Well, I'm really passionate about wine; and this is a journey which actually began at Glion, when I joined the student Oenology Club on campus, with Monsieur Jean-Claude Yorgand. When I have time, I love to visit wine regions in Europe to find out more about their local specialties. It's a wonderful hobby, and it started at Glion.
Photo credit:
Susanne with Stephanie Rist – Angela Lamprecht
Get to know our Glion alumni
Our global alumni community now numbers almost 16,000 individuals spread to every corner of the world. Visit our dedicated alumni section to discover how our alumni ensure the Glion Spirit lasts forever.