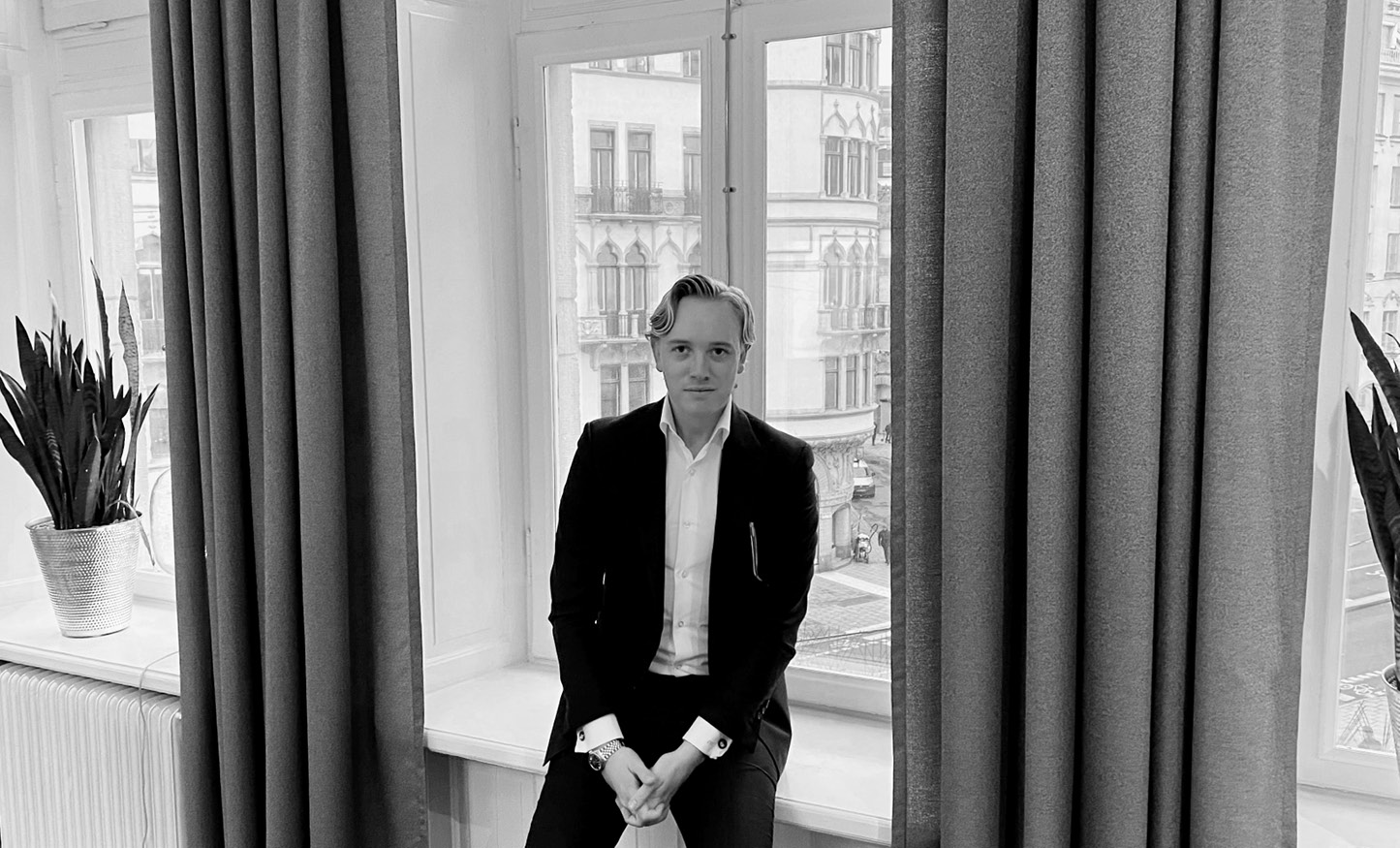 The sixth edition of our 'first jobs' feature series spotlights recent Bachelor's graduate Vincent Collin as he gives us an insight into his new career at financial services firm, Capillar.
Name: Vincent Collin
Program: BBA with specialization in Finance
Position: Investment Banking Analyst
Company: Capillar
When started: January 2019
Headquartered in the Swedish capital of Stockholm with offices located across Scandinavia, Capillar is one of the region's leading investment advisory firms. Vincent Collin, a recent graduate of the Bachelor's program, joined the organisation in 2019 not long after receiving his honours at Glion. This represents the kind of dynamic career potential afforded to you when you have developed a pertinent skillset and valued experience.
"As an Investment Banking Analyst, I primarily focus on the M&A function within Capillar and partly on the Equity Fund," Vincent explains. "The tasks are often related to business and financial analysis, industry research and valuation analysis. Additionally, I participate in all stages of a transaction, from pitching to closing a project."
A career in finance meant to be
While enjoying his new position, Vincent has carried interest in the world of finance for some time and seemed destined for a career in the financial sector, as he explains. "A career within finance felt like a natural choice for me, considering my general interest and the possibility to build onto my high school education in economics."
"However, I did not have a predetermined plan on which path to take within the financial sector. I was aware of Glion's good connection with companies in asset management, property valuation and the real estate sector itself, therefore I always saw those as possible career paths. The specialization in Finance in combination with my 5th-semester internship was what got me to focus on a job in M&A."
Top three things about my studies
When Vincent looks back at his time spent at Glion, there are three key points that really resonated during his studies and even more since embarking on his professional pursuits.
Knowing the numbers
"Primarily the quantitative skills provided by the Finance specialization, which gave me a solid foundation for this job position."
Support in my future career
"The input from Glion's career department which provided good preparation for recruitment procedures."
Developing in class for my future
"The general professionalism which permeates education."
Growth on campus and during internships
Vincent gained a lot during his studies but the campus Career Days and professional internships were potentially the most pivotal of all. "The career days are fruitful both in terms of the diverse spectrum of employers which you get in contact with as well as the possibility to practice your interview and job searching abilities," Vincent comments.
"Both the skills coming directly from the internships as well as the experience and attitude coming indirectly were crucial within my interview procedures. Your experience is a given talking point in an interview and the accumulation of technical skills gives confidence and support."
Where I see the future taking me
Vincent's promising career has been built on a strong foundation in the realm of finance. While there is no certainty of where the future will lead, his continued development in this industry seems to be a natural way forward. "I expect to be staying within the financial sector, perhaps with a greater exposure towards the private equity-side of transactions, but I will leave the rest blank for now."
"Keep an open mind"
"Based on my general recruitment experience, I would advise current and future Glion students to utilize the extensive network that Glion gives access to. The Alumni Association is also great support, so you should not hesitate to contact any alumni working for an employer you find interesting."