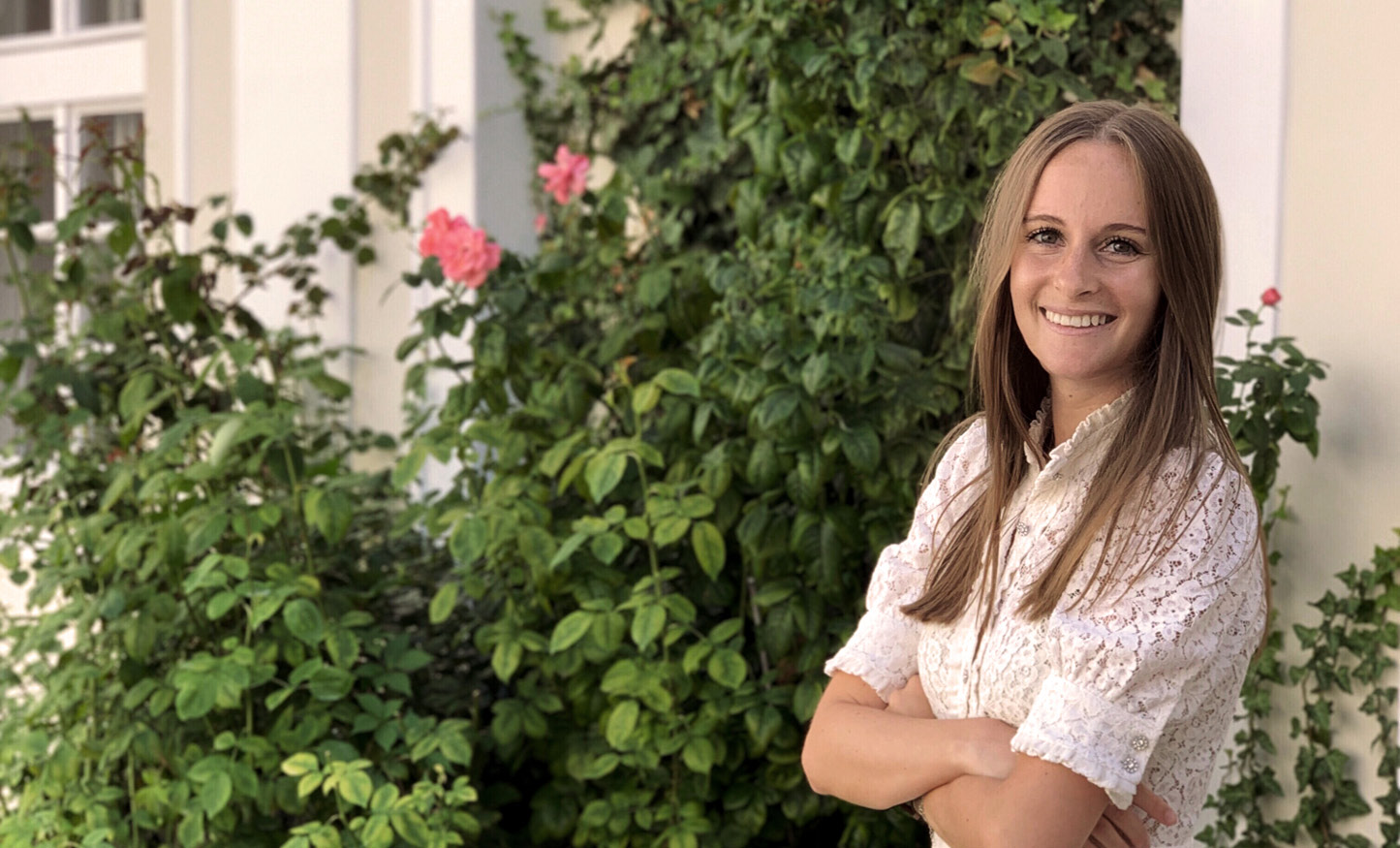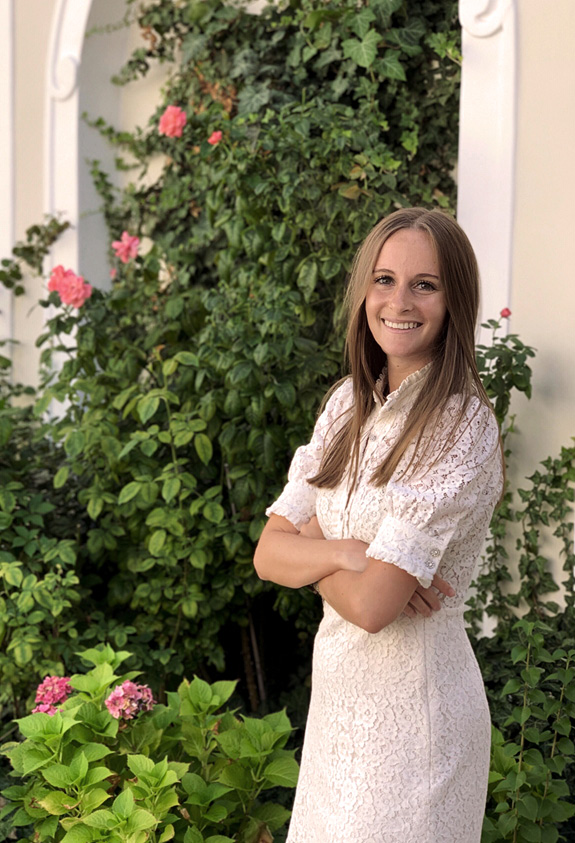 In our fifth edition of our 'first jobs' feature series, recent BBA graduate Philippine Bouye takes us inside global real estate services firm, Cushman & Wakefield.
Name: Philippine Bouye
Program: BBA in International Hospitality Business with International Hotel Development and Finance specialization
Position: Transaction Advisor – Central Eastern Europe
Company: Cushman & Wakefield
When started: February 2019
Headquartered in Chicago and with offices around the globe, Cushman & Wakefield is one of the largest commercial real estate services firms in the world. BBA alumna, Philippine Bouye, joined the organization in her first role after graduation, perfectly illustrating the diverse career paths available when you have a modern hospitality skillset.
"As an investment advisor, my role consists of understanding the current market dynamics and forecasting the future trends in the Central Eastern European region," she says.
"Our team is highly focused on building long-lasting, trustworthy, relationships with all stakeholders of the hospitality industry, enabling C&W to gain the best position in the CEE market."
From family footsteps to Finance
Currently thriving in her new role, Philippine didn't always see her career heading into finance and investments, as she explains. "Having followed the footsteps of my brother, Pierre-Olivier Bouye, in joining Glion, my initial expectations revolved around exploring operational opportunities."
"However, after having completed my second internship in finance, I developed a strong interest in further exploring this sector and specializing in International Hotel Development and Finance. During the specialization, I was introduced to the world of hotel real estate, where I quickly realized this was a domain I wanted to develop a career in."
My three most important lessons
Looking back at her time at Glion, Philippine cites three major lessons learned that have had a profound effect on her professional development and approach to life.
1. A multicultural perspective
"Looking back at my time at Glion, I am grateful to have been part of such a diverse student body. With over 100 nationalities on campus, we have the privilege of learning to work with different cultures, an important aspect when looking to integrate any global company."
2. Leaving my comfort zone
"Glion is also successful in pushing students to step out of their comfort zone. Whether it is in semester one during our applied learning, going on internship to the other side of the world or class presentations, Glion enabled me to gain confidence in areas which I was previously not comfortable in."
3. Collaboration
"Finally, Glion has taught me the importance of building relationships and teamwork; 'alone we can do so little, together we can do so much'."
Industry insight and connections
Philippine is clear on how her program and studies positioned her for success in the world of work after graduation. "The development and finance specialization was most enriching due to the professors and projects," she comments.
"The teachers include a variety of industry professionals, through their experiences they are able to share their knowledge and give us insights on real life situations. The projects enabled us to be exposed to all the steps involved in developing a hotel, including establishing a concept, selecting an operator and determining future operational performances."
"During my specialization, one of my guest professors was Borivoj Vokrinek, Partner at Cushman & Wakefield. I was introduced to the company by him and made aware of the job opportunities which enabled me to integrate the company directly after graduation."
Real-world experience
The importance of internships to student development cannot be overstated, not only is it an opportunity to test theory and build confidence, it's a way to discover your passion within hospitality.
"Prior to beginning my studies at Glion, I had no professional experience. The mandatory internships confirmed my desire to continue working in the hospitality industry and enabled me to identify the field in which I wanted to specialize."
"Choosing to complete my two internships abroad, it increased my ability to adapt to different working environments. Likewise, being encouraged to complete one operational and one administration internship enabled me to receive a better understanding of the industry as a whole."
"Remain open to opportunities"
"I would recommend final semester students to remain open to different opportunities and not be scared to start at the bottom of the ladder. The hospitality industry is complex and it is important for us new graduates to understand all the roles and responsibilities involved in building the final product."