If you love meeting new people and delivering great customer service, the hotel industry may offer you the ideal career.
There are many tempting reasons to consider a job in hospitality. Hotels are one of the fastest-growing sectors within the hospitality industry, offering many exciting and rewarding career opportunities.
In addition to providing accommodation for travelers, hotels facilitate business travel, support tourism, and contribute to local employment and the general economy.
Whether you want to work front of house or take a more behind-the-scenes role, the hotel industry offers a diverse range of rewarding job roles.
Here we'll explore the different jobs within the hotel industry and what you need to know about each position.
Types of jobs available in the hotel industry
Thanks to the huge range of positions available, hotels offer various career paths in hospitality, ranging from customer-facing roles to management positions.
Front-of-house roles in the hotel industry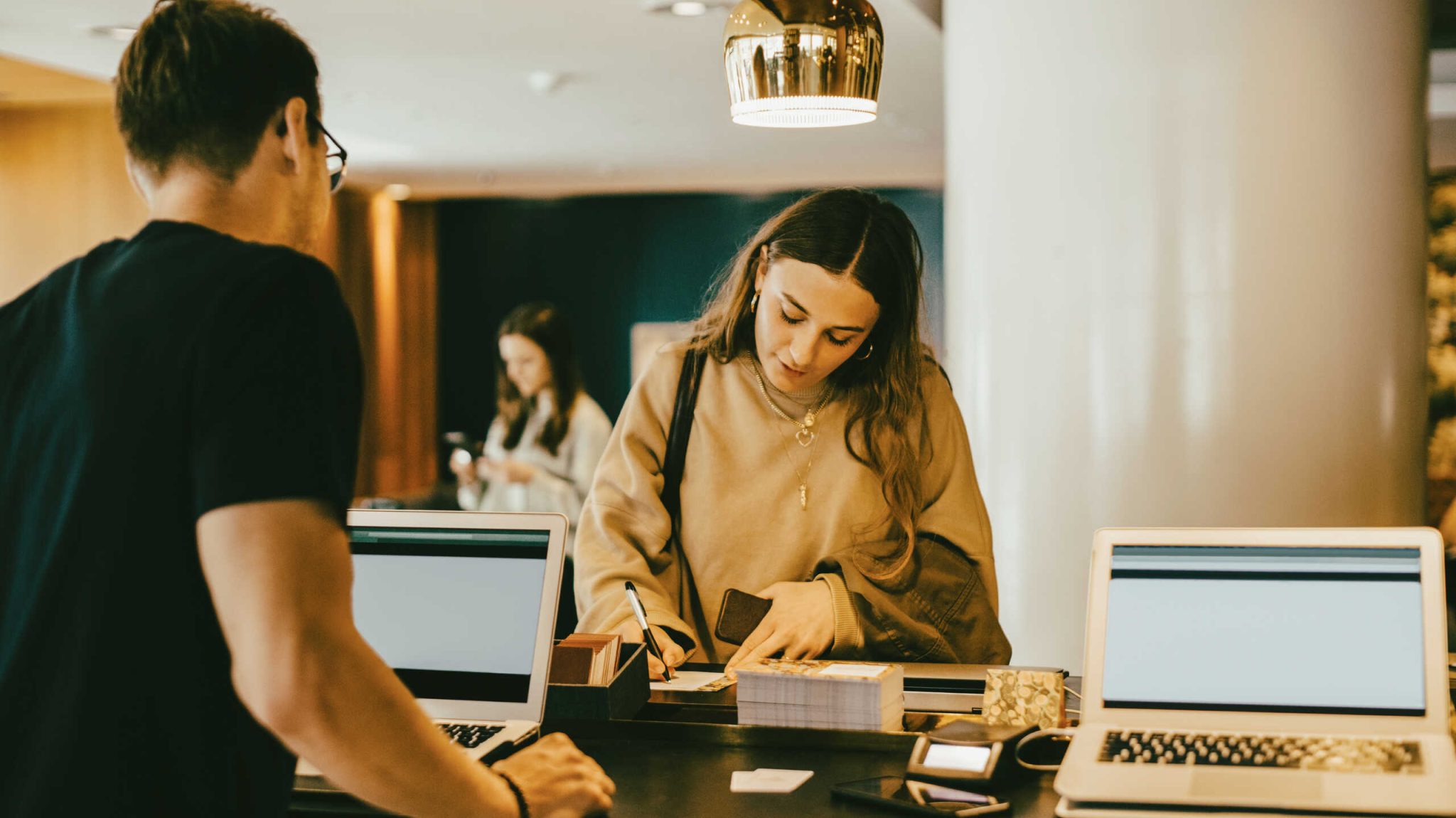 Maskot/Maskot via Getty Images
Front-of-house roles mean direct contact with guests from the moment they arrive at the hotel. Some examples of front-of-house hotel positions include these:
Concierge
Hotel concierges help guests plan and enjoy their stay. A concierge may arrange transport, book a restaurant table or organize tickets for a guest. They may also provide advice on which attractions to visit.
Receptionist
Hotel receptionists carry out various customer service tasks, from greeting guests and helping them check-in to answering queries and taking payments.
They may also provide information about the hotel and its facilities, and liaise with other employees within the hotel, such as housekeeping and maintenance staff.
Guest relations manager
Guest relations managers focus on ensuring guest satisfaction. They answer guest queries and handle complaints.
They may also have responsibility for supervising all customer-facing staff, such as receptionists, concierges, waiting staff, and housekeepers.
Launch a dynamic hotel career with a world-class Bachelor's degree from Glion.
Combining knowledge, skills, and hands-on experience, this degree provides the foundations to excel in your international hotel career.
Bachelor of international business
Food and beverage careers in the hotel industry
The food and beverage career path within the hotel industry is hugely varied and can lead to management and professional chef roles, such as the following:
Restaurant manager
Restaurant managers oversee the hotel restaurant. Their role includes monitoring food quality, ordering supplies, health and safety, hiring, training and managing staff and customer relations.
Chef
Chefs have the rewarding role of creating delicious culinary experiences and coming up with new menu ideas.
They are also responsible for running the hotel kitchen and overseeing the team of cooks, sous chefs, and other kitchen staff.
Bartender/mixologist
Hotel bartenders and mixologists prepare and serve drinks to guests, craft enticing cocktails and help guests choose what to choose from the drinks menu.
Back-of-house opportunities in the hotel industry
Back-of-house roles within a hotel keep operations running smoothly behind the scenes.
People in these jobs typically have minimal contact with guests, but their contribution to hotel operations directly impacts the guest experience. They include:
Housekeeping manager
A hotel's housekeeping manager supervises the housekeeping team, monitors cleaning standards, and manages stock.
Maintenance technician
Maintenance technicians deal with the maintenance and repairs of the hotel.
They keep all of the facilities and equipment in good order and deal with any guest or staff repair requests.
Human resources manager
The human resources manager focuses on all staff-related aspects of the hotel. This includes employee recruitment, onboarding, training, and developing HR initiatives and policies.
Sales and marketing jobs in the hotel industry
courtneyk/ E+ via Getty Images
The sales and marketing team promotes the hotel brand and facilities and develops strategies to attract guests.
Sales manager
The sales manager of a hotel develops campaigns to attract guests to increase revenue. This includes marketing and selling hotel facilities and services.
Marketing manager
A hotel marketing manager is tasked with promoting the hotel through advertising social media and business partnerships to raise the profile of the hotel and attract guests.
Event manager
Event managers organize events at the hotels, such as weddings, conferences, exhibitions, trade shows, and seminars.
They are involved with every stage of the event, from the initial planning to running the event itself.
Management positions in the hotel industry
Hotel management positions are typically office-based and focused on overseeing hotel operations.
General manager
A hotel general manager oversees all areas of the hotel. This includes monitoring performance and making changes as required to maximize the hotel's profitability.
Revenue manager
A revenue manager optimizes pricing strategies to maximize revenue and ensure the hotel charges the right price for rooms.
Operations manager
Operations managers oversee the hotel's day-to-day running. This includes hotel accommodation, food and drink venues, and reception areas to ensure quality standards are maintained across the hotel.
Their key focus is maximizing guest satisfaction and facilitating smooth operations.
Advancement and growth opportunities in the hotel industry
The hotel industry is fast-paced, varied, and dynamic, offering many great opportunities for career growth and advancement.
Hotels offer many different roles, from sales and housekeeping to maintenance to HR.
The industry also offers plenty of opportunities to work abroad that will give you valuable international experience and a chance to develop your skills in diverse settings.
The skills, knowledge, and experience you develop as you progress can propel you along many exciting career paths.
If you're interested in climbing the corporate ladder, the good news is that there are many rewarding management and leadership positions within hotels.
For example, restaurant manager, event manager, and executive chef are just a few roles to consider depending on your skills.
Professional development is key to setting yourself apart within the competitive hotel industry. Some opportunities for professional development include:
Participating in professional development conferences

Enrolling in an advanced certificate program

Participating in postgraduate study

On-the-job training
Skills, education and qualifications for jobs in the hotel industry
Morsa Images/DigitalVision] via Getty Images
To be successful in the hotel industry requires a combination of skills, education, and experience.
What qualifications are needed to work in the hotel industry?
Most people working in the hotel industry have hospitality degrees from a hotel management school which prepares them for the challenges of working in a dynamic and competitive industry.
These qualifications give those pursuing hospitality careers valuable hands-on experience, which equips them with knowledge and skills across areas, including customer service, revenue management, housekeeping, and food and beverage management.
What skills are essential for success in hotel management?
A successful career in hotel management requires a range of skills, such as:
Customer service

Leadership

Communication

Teamwork

Financial management

Sales skills

Technological literacy

Resilience

Adaptability

Multitasking
How can I gain relevant experience in the hotel industry?
Hotel management internships can help you gain relevant, hands-on experience under the supervision of experienced hotel professionals. These opportunities provide a valuable way of learning more about the hotel industry and boosting your skills and qualifications.
Master the essentials of successful hotel management
Meet experts and industry leaders while developing the skills, knowledge, and expertise for a rewarding role with an international hotel.
Hotel management masters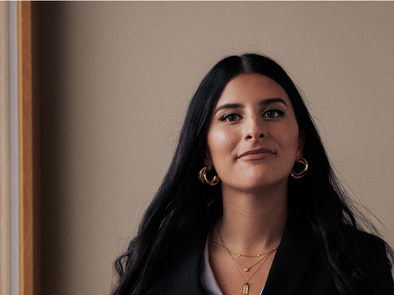 What are the salary ranges for jobs in the hotel industry?
The salary ranges for jobs in the hotel industry largely depend on your experience, the job role, and the size and location of the hotel.
However, to give you an idea, here are typical ranges of salaries for some of the most popular jobs within the hotel industry:
Conclusion
Combining a fascinating range of duties, travel, advancement opportunities, and great salaries, working in the hotel industry offers exciting and fulfilling career paths.
Whether you want to create culinary masterpieces, provide exceptional guest experiences, or work behind the scenes to ensure a hospitality business runs smoothly, you can look forward to a rewarding working life among motivated and dynamic individuals.
Photo credits
Main image: Morsa Images/DigitalVision] via Getty Images